About Ruggable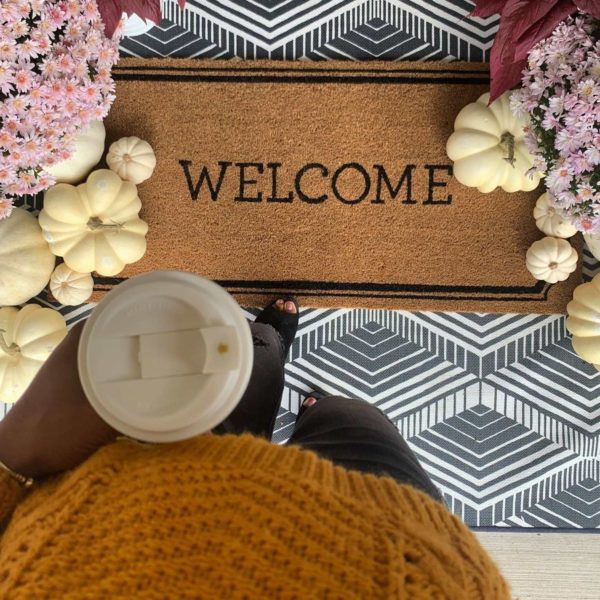 Ruggable rugs are stylish 2-piece rug systems that are light-weight, stain-resistant and also machine-washable – making them ideal for parents and pet owners.
The following Ruggable rugs review will cover key elements of the brand and its products, in order to help you make an informed purchase decision.
Overview of Ruggable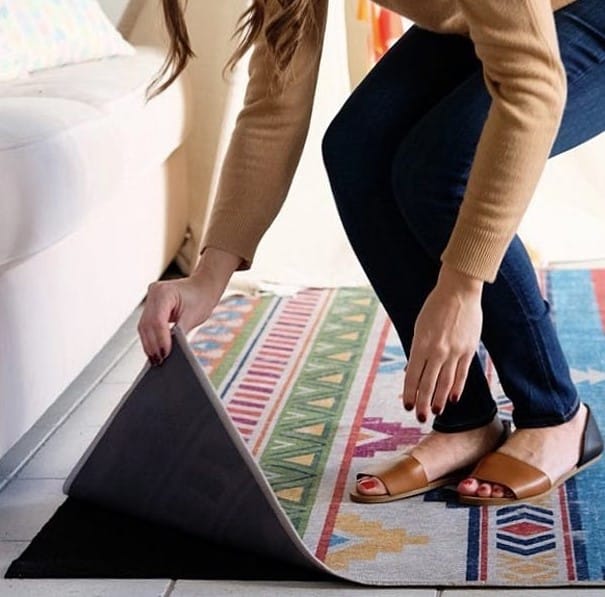 Ruggable was founded by Jeneva Bell in 2010. She wanted to create a washable and more livable carpet rug and took a variety of approaches before creating and patenting the 2-piece rug system.
While Ruggables works with certified suppliers in Korea, China, Germany and Mexico, each rug is made-to-order and packaged in Los Angeles or Chicago.
Ruggable washable rugs are unique to the rug and carpet industry for several reasons:
They are comprised of a 2-piece system
Ruggable rugs employ cling effect technology
They are made using sustainable materials
Ruggable covers are machine-washable
In 2018, the Ruggable washable rug was the winner of the "Next Big Thing" competition on NBC's Today Show
The company employs a multi-channel marketing approach to selling their rugs
How Ruggable Works 
Using cling effect technology, Ruggable washable rugs employ a patented 2-piece system. The bottom layer is a non-slip pad that grips the floor and acts as anchor for the inter-changeable cover.
The technology keeps the cover securely attached to the pad until you remove it in order to change or wash it. Covers are completely replaceable and come in a wide variety of colors and designs.
Made of 95% recycled polyester, Ruggable covers do not absorb liquid making them both water and stain resistant. They are also hypoallergenic and machine-washable. No Ruggable rugs review would be complete without a thoughtful list of positives and negatives:
Pros
Ruggable rugs are hypoallergenic and latex-free
Ruggable rugs are machine-washable
On the Ruggable site, customers are encouraged to post Instagram photos of the rugs in use within their homes
Ruggable offers the interest-free Afterpay service to US based customers
Plenty of discount codes available online
Free shipping for Ruggable products to the US and Canada
Each Ruggable rug is made-to-order
All items purchased from the Ruggable website can be returned for a full refund (not including return shipping) within 30 days of delivery date
Cons
Large-sized rugs may not fit in standard-sized washing machines
Customer discounts do not apply on Disney or sale items, swatches or gift cards and can't be combined with other offers
Customers must pay for Ruggable samples
Ruggable's free shipping applies to standard shipping only and excludes Hawaii, Alaska and other US territories (other than Washington, DC)
Ruggable Rugs Review 
Ruggable Sizes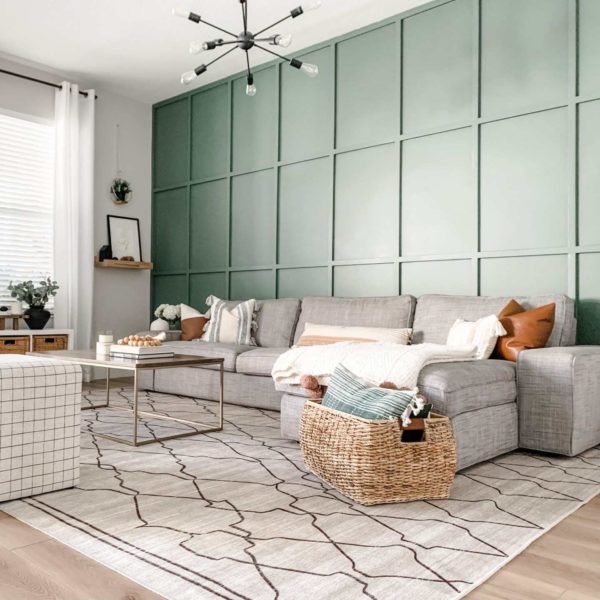 All Ruggable rugs come in 590 unique designs – offering practical, functional and stylish solutions for any living area or work space. They come in 4 sizes:
8×10 – A simple way to personalize any spacious room. The Ruggable 8×10 costs $399
6×9 – Ideal for cozy spaces or as a focal point in a roomy area. The Ruggable 6×9 costs $299
5×7 – Well-suited for medium-sized rooms, the Ruggable 5×7 costs $199
3×5 – A stylish way to spruce up an entryway and/or accent any small space, the Ruggable 3×5 costs $109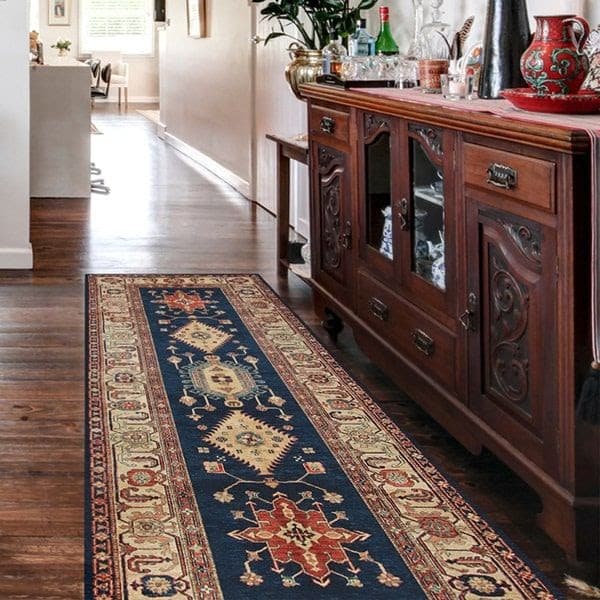 Ruggable runners create a polished yet practical transition within a hallway. They are offered in 590 unique designs and come in 2 sizes:
2.5×10 – This particular Ruggable runner costs $189
2.5×7 – The smaller sized Ruggable runner costs $139
Ruggable Colors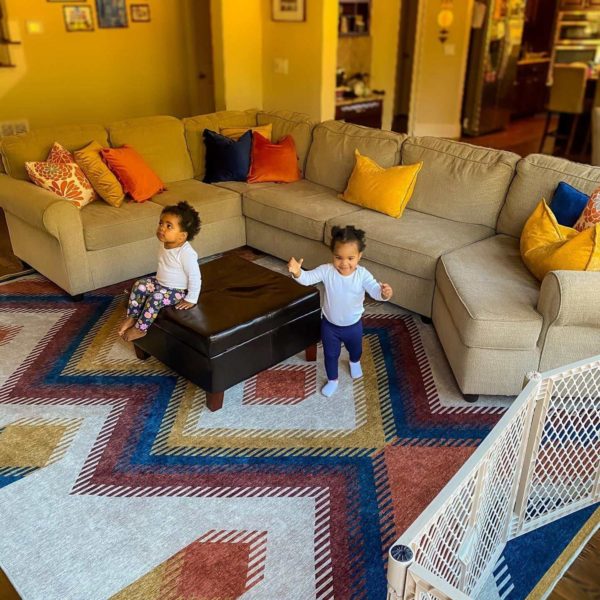 The Ruggable website streamlines the color selection process for customers. While the top drop-down menu offers popular color combinations, the left side bar breaks it down even further by providing the number of Ruggable designs offered in specific colors.
There are 6 color combinations available including:
Blue/Green – From teal to turquoise to navy and emerald, there are 193 distinct Ruggable designs offered in these colors.
Black – A chic and sophisticated look for any living and work space, there are 55 Ruggable designs available in black.
Gray/Silver – Elegant in cool or warm tones, there are 96 designs in the gray/silver color combo.
Naturals – Ruggables offers 37 designs in neutral-toned rugs in a variety of patterns, textures and hues.
White & Cream – Rugs in these shades create a more spacious effect and are also safe and easy additions to any room. They come in 35 designs.
Multicolor – These vibrant choices make any room pop and are available in 90 designs.
Ruggable Styles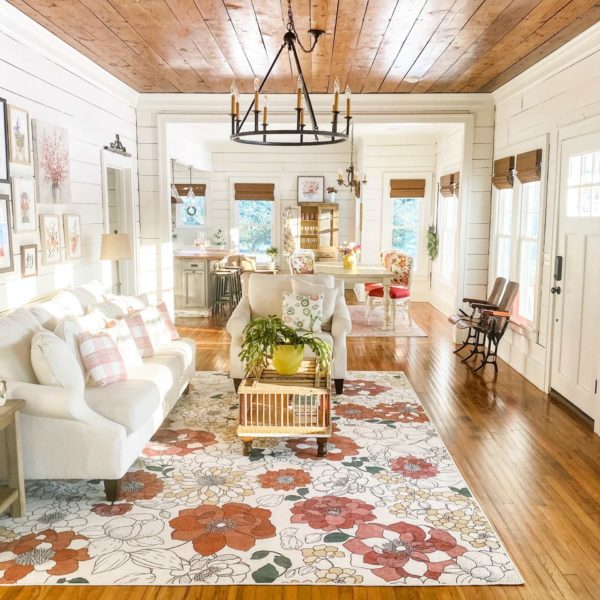 There are 10 favorite Ruggable rug styles:
Moroccan – Inspired by patterns unique to Morocco (56 designs)
Modern Tribal – Bold and eye-catching arrangements in Southwestern motifs (47 designs)
Traditional – Classic patterns featuring florals, borders and medallions (69 designs)
Geometric – Modern and visually-interesting (125 designs)
Floral – Complementing all decorating styles from farmhouse to shabby chic to modern (112 designs)
Bohemian – An eclectic take on the modern rug with fun and funky patterns (66 designs)
Contemporary – Minimalist with clean lines and subtle color (24 designs)
Persian – Inspired by patterns and colors typically associated with Persian rugs (40 designs)
Solid and Ombré – From cozy and inviting to daring and eye-catching (26 designs)
Transitional – Combining contemporary with old-world charm (121 designs)
Ruggable Featured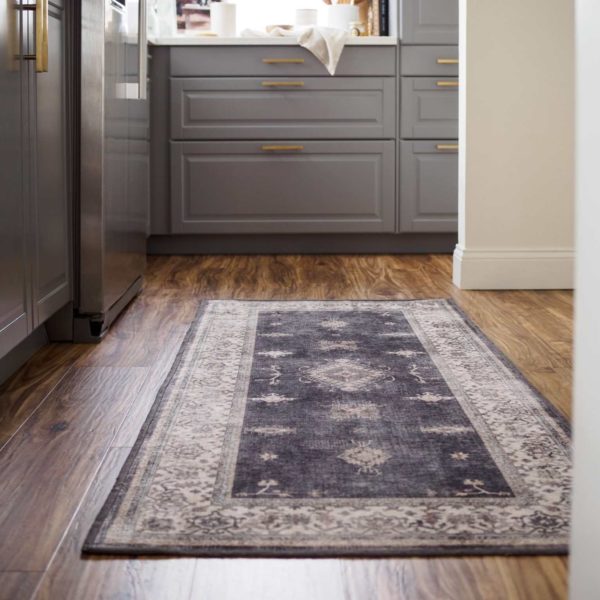 There are 4 types of Featured style Ruggable rugs:
Best Sellers – These are Ruggable customers' top picks in area rugs and runners (35 designs)
New Arrivals – These brand new, trendy additions (55 designs)
Disney – These sometimes bold and sometimes subtle patterns are perfect for the Disney love (27 designs)
Mixed Modern – A unique blend of traditional and newer elements (28 designs)
Ruggable Rugs Review: What Do Customers Think?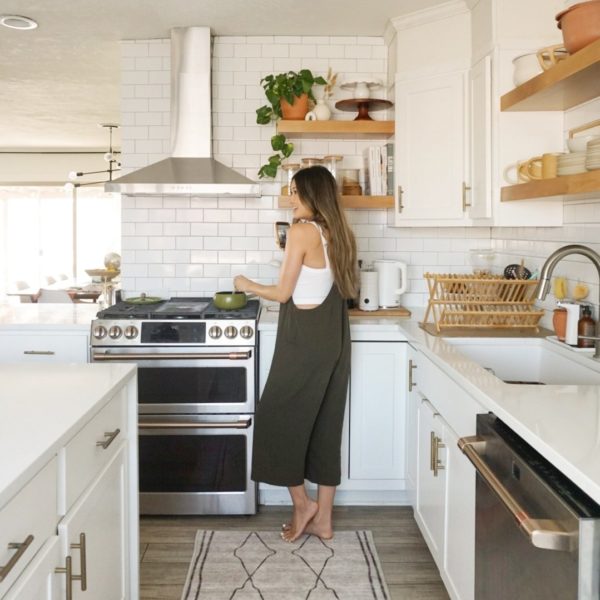 Every Ruggable rugs review featured on their website is positive and rated 5 stars.
When scouring the internet for customer opinions on Ruggable washable rugs, I found plenty of good and bad. I have included a sample for the purpose of this Ruggable rugs review.
On Amazon, the average Ruggable rugs review was mixed with a 44% 5-star rating and 31% 1-star (and several in between). The majority of positive reviews came from parents and pet-owners who lauded the rugs for being durable and easy to wash. The complaints were more varied and included:
Replacing the cover after washing was not as simple as advertised
The rug was not as soft or colorful as advertised
Fraying on the edges occurred after washing
One Amazon customer claimed their Ruggable rug arrived dirty and covered in grease stains.
Ruggable rugs were tested and reviewed by 3 HGTV editors who all rated the products favorably.
Popular blog Oak Abode purchased 2 Ruggable rugs online and after 6 months of use, posted their brutally honest review. In it, they detailed some negative thoughts such as: the iffy delivery date, the amount of time required for the rug to air dry after washing and the curling of the rug's edges. However, in the end, Oak Abode was satisfied with their purchase.
Ruggable Washing Instructions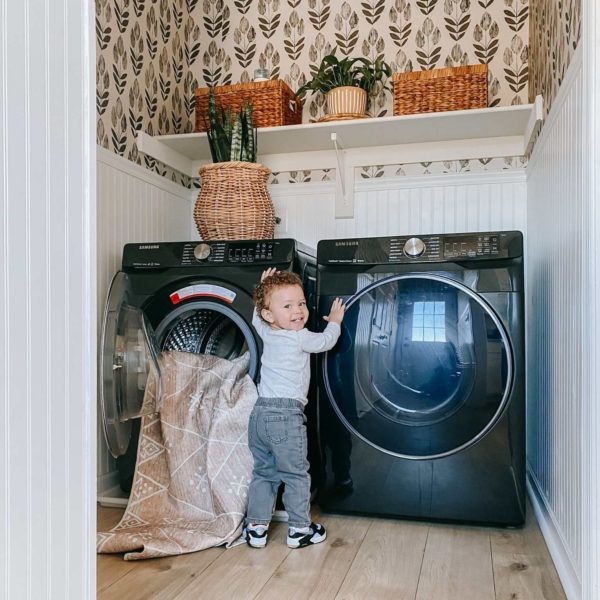 Both Ruggable covers and pads are easy to clean. Rug covers are machine-washable. Products sized 2.5'x7', 2.5'x10' and 3'x5' fit into a 2.2 cubic foot washing machine. Products sized 5'x7', 6'x9' and 8'x10' fit into a 3.8 cubic foot washer.
Follow these simple instructions when cleaning a Ruggable washable rug cover:
Wash in cold water setting
Use a mild and non-bleach detergent – otherwise the rug may stain
Once clean, place in dryer on low heat or hang to air dry
Do not use fabric softener as this can result in surface-flattening of the rug
Ruggable washable rug pads can be spot-cleaned by hand using these steps:
Remove all solids from the pad's surface
Soak up excess liquid with cloth or towel
If required, gently wipe pad's surface with warm soapy water
Rinse
Hang to air dry
For extra precaution, a natural compound like Borax or EC3 is safe to use on the Ruggable washable rug system – without any worry of compromising the rug's integrity.
When vacuuming, it is recommended you use low-suction settings and avoid heavy beater brushes or similarly abrasive attachments. Ruggable also states to avoid using autonomous robotic vacuuming systems on a Ruggable rug.
Ruggable Promotions & Discounts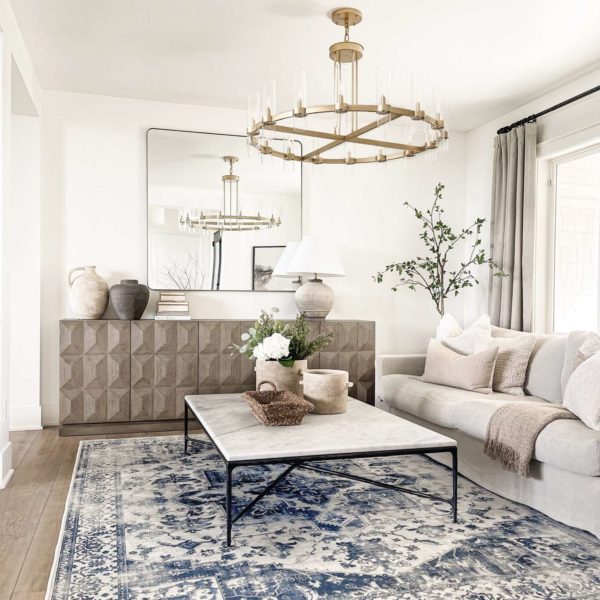 For this Ruggable rugs review, I hunted online for the best deals. By subscribing to the Ruggable website, customers receive a Ruggable coupon code for 10% off their first order and will receive future promotions and offers via email.
Customers receive a Ruggable discount code of 15% off for each friend they refer to Ruggable who makes a purchase. Sign up by going to the top right of the website's homepage and share the link via email and social media.
Ruggables offers the Afterpay service to US based customers as an incentive. Afterpay allows customers to pay for their orders in 4 equal payments made every 2 weeks without any additional interest. In order to be eligible to use Afterpay, cart value must be between $35-$1000.
Where to Buy Ruggable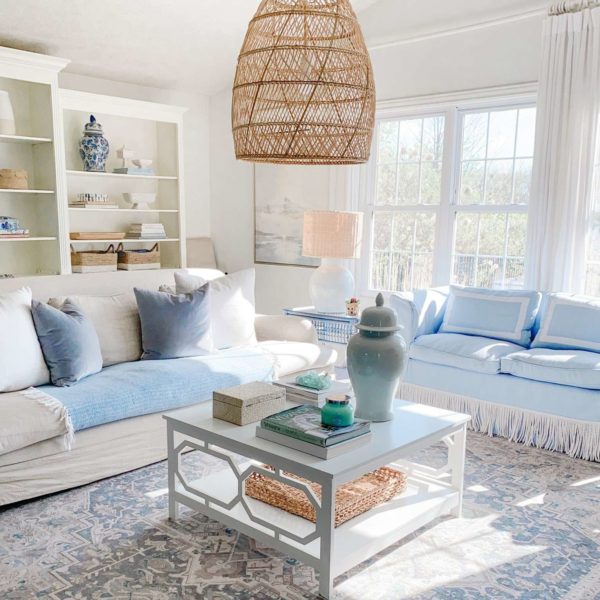 Retail
A google search for this Ruggable rugs  review showed that Ruggable rugs are available for sale at some retail locations throughout the US and Canada including:
Bed Bath & Beyond
Home Depot
Kohl's
Lowe's
Pier 1
Rona
Target
Walmart
Online
All Ruggable products are fully available online at their main website. Specific Ruggable items can be found on: Wayfair and Overstock. As well, select items are available online at retail locations that currently carry Ruggable products.
Amazon
A large selection of Ruggable washable rugs are available Amazon.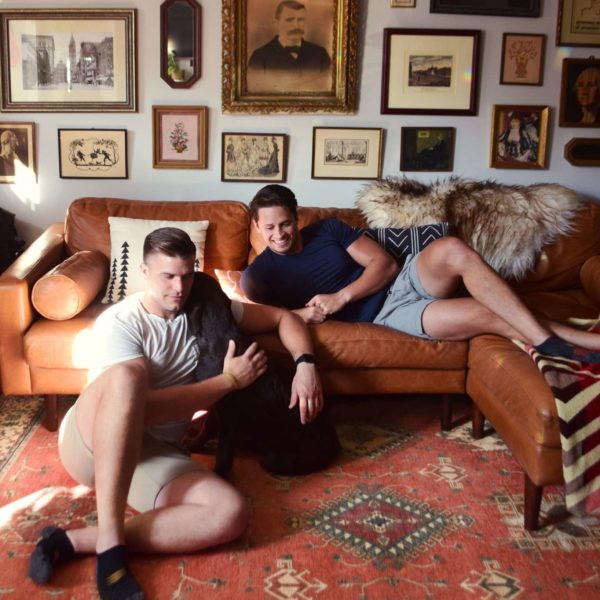 Shipping Policy
Ruggable offers free standard ground shipping to Canada and the US (excluding Hawaii, Alaska and US territories). They do not currently ship internationally.
US deliveries typically take 3-7 business days and Canadian deliveries take 7-14 business days to arrive. These estimates do not include the 1 week it takes for the rug to be made.
Once products are shipped, an email notification with tracking details is sent to the customer.
Ruggable uses Fedex for US deliveries and DHL or Fedex for deliveries to Canada.