It's amazing how Converse has become a versatile shoe that's known and loved by the whole world. From being a basketball player's choice to a skater's staple shoe, Converse has developed its sneakers using new technology and design.
The brand has released a multitude of iterations. There might have been hits and misses, but there are also designs that are collectively renowned as "iconic". Popularblogonline lists them below:
1. Converse "Non-Skid"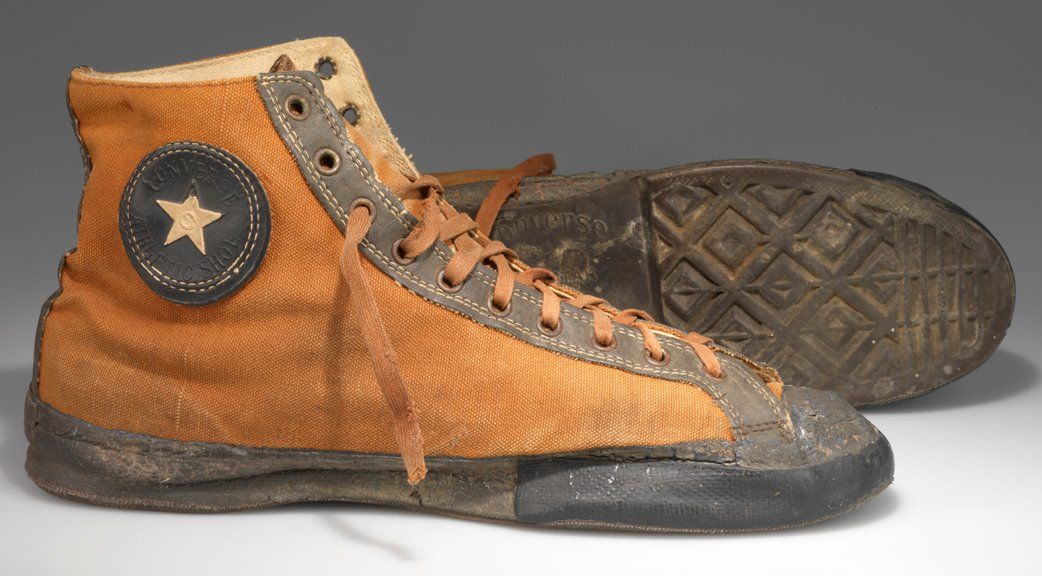 Long before Nike bought off Converse in 2003, the brand was named "Converse Rubber Shoe Co." Converse released an "all-American" basketball shoe in white and brown canvas. It was advertised as having a design with ample toe room yet provides a snug fit.
2. Chuck 70 High Top in Parchment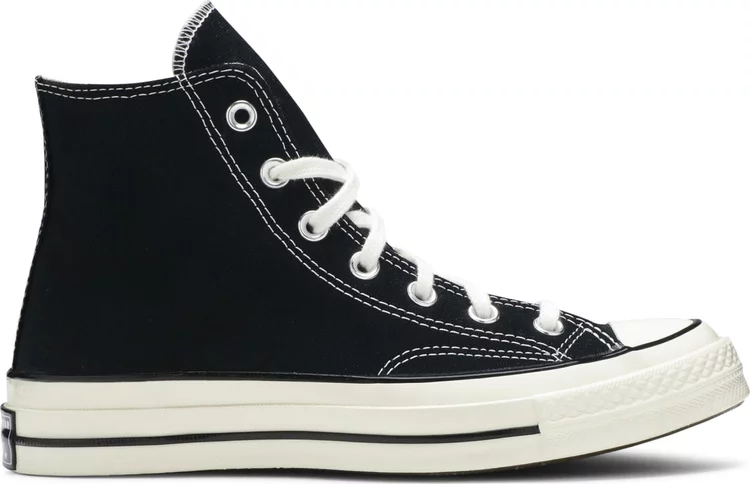 The Chuck 70 Hi in the Parchment colourway evokes a vintage feel. Years after it was first introduced by the brand, the Chuck 70 high top has added cushioning for stability that makes it an even better choice for every day and all-day use. Its sole is also thicker than the All Star. This colourway is also easy to match with any outfit.
3. Chuck Taylor All Star High Top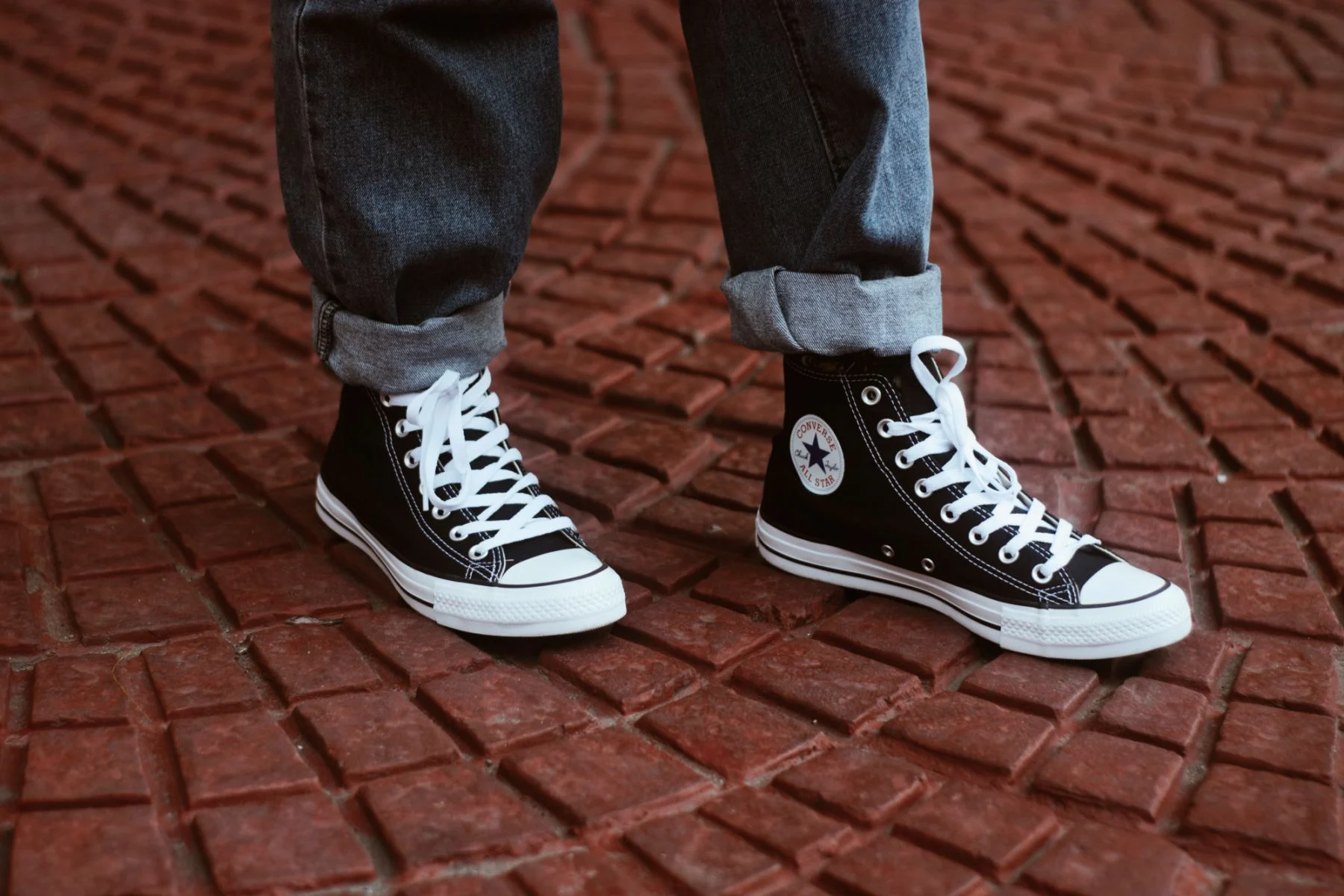 An even more classic design from the brand is none other than Chuck Taylor All Star. Regardless if you have them in low top or high top, guaranteed these Converse sneakers is what most people have in their closet. Named after its creator, a basketball player, the Chuck Taylor shoe remains one of the brand's best-selling models.
4. Converse x Commes des Garçon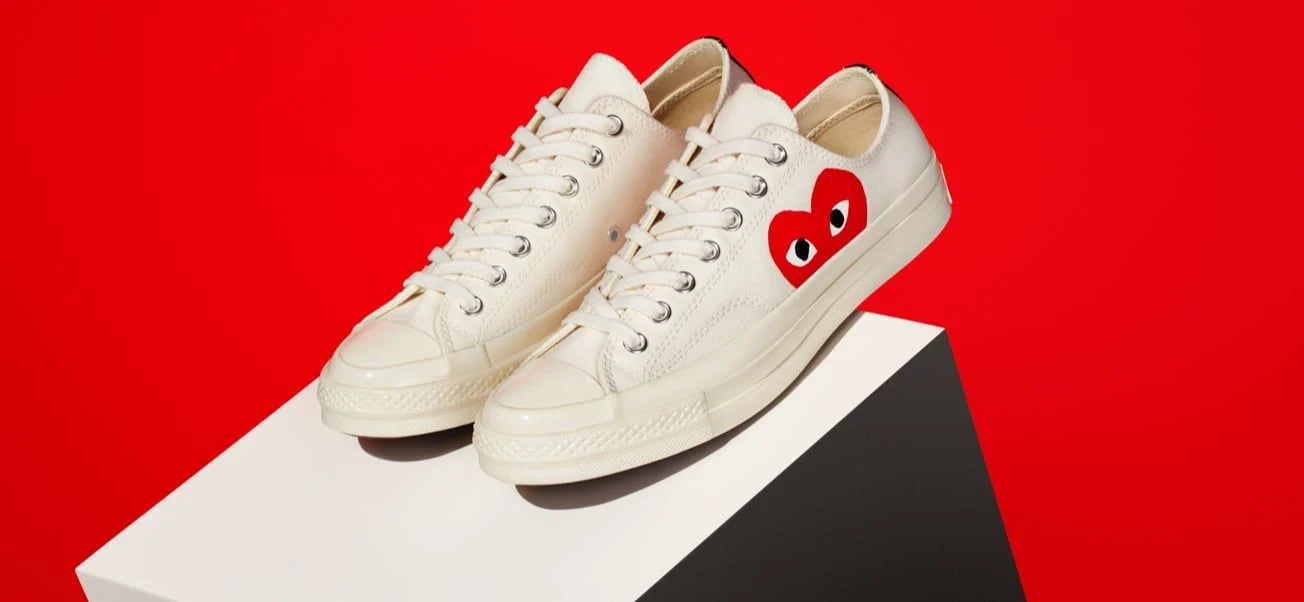 One of the Converse's best collaborations was with luxury brand Commes des Garçon (CdG). The design is minimal yet striking: CdG's signature heart and eyes logo peeking on the upper. It's still one of the most sought-after designs. The two brands even re-released two new colourways—grey and blue—in response to the hype.
5. Converse All Star Pro Leather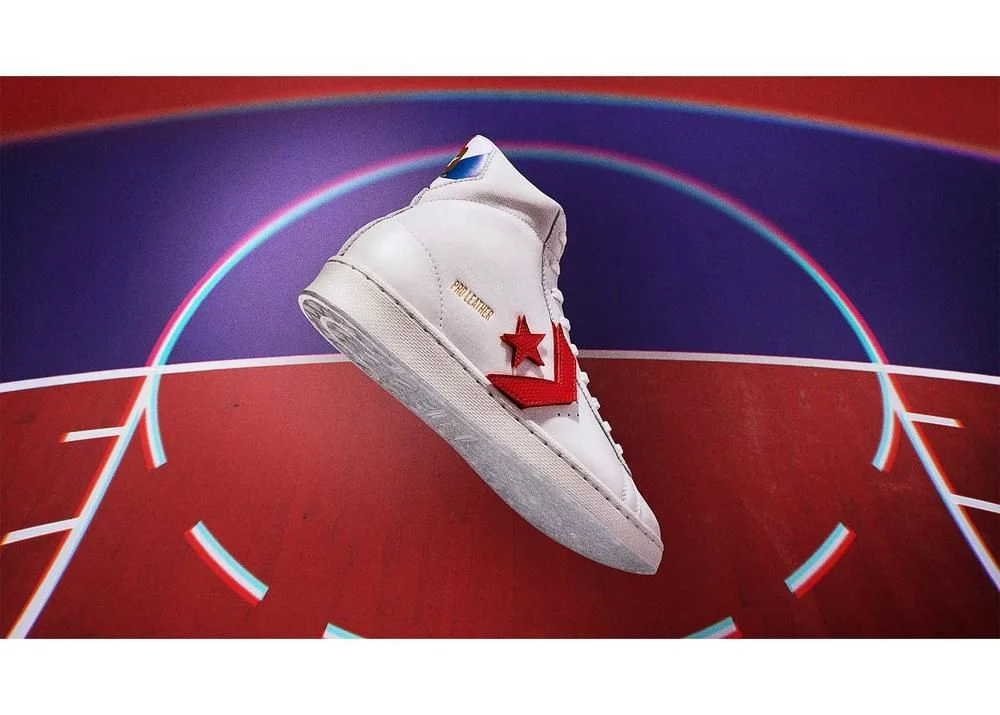 People first laid eyes on the Converse All Star Pro Leather in the latter part of the 1970s which was the beginning of a new era in the world of NBA. 45 years later, a redefined version of the shoe was released in honour of its anniversary. The difference could be seen in the interchangeable star chevrons yet kept the original ABA colours.
6. Converse x Fear of God ESSENTIALS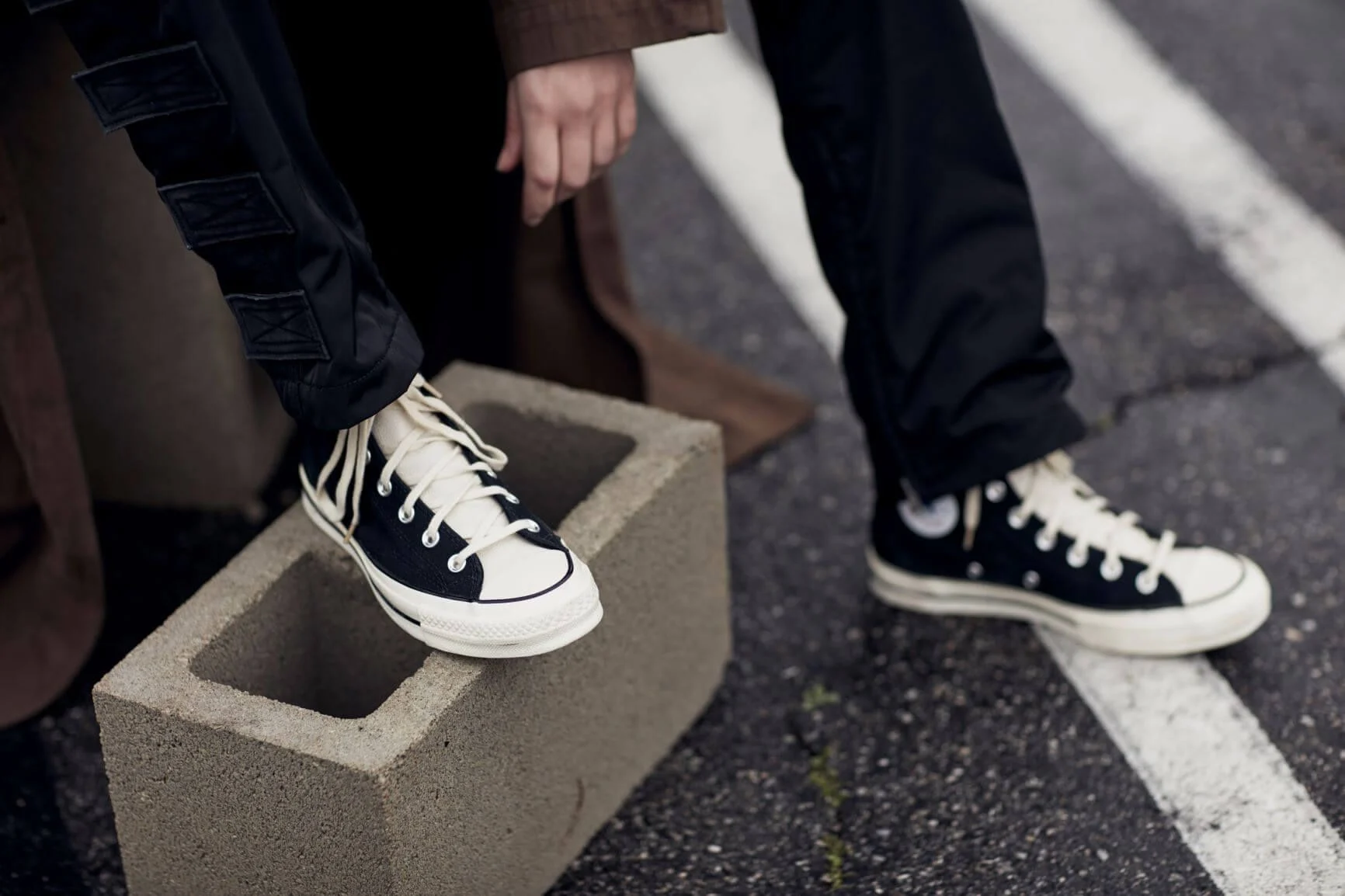 The first Converse x Fear of God ESSENTIALS collaboration has to be one of the brand's most memorable drops as each pair was immediately sold out. It also earns a spot on the list, not because the project was famous, but because the design is genuinely worth the hype. The sneakers were pairs of Chuck 70 in "Black/Egret" and "Ivory/Black" that gave the classic shoe a complete makeover.
7. Chuck Taylor Low Top in Black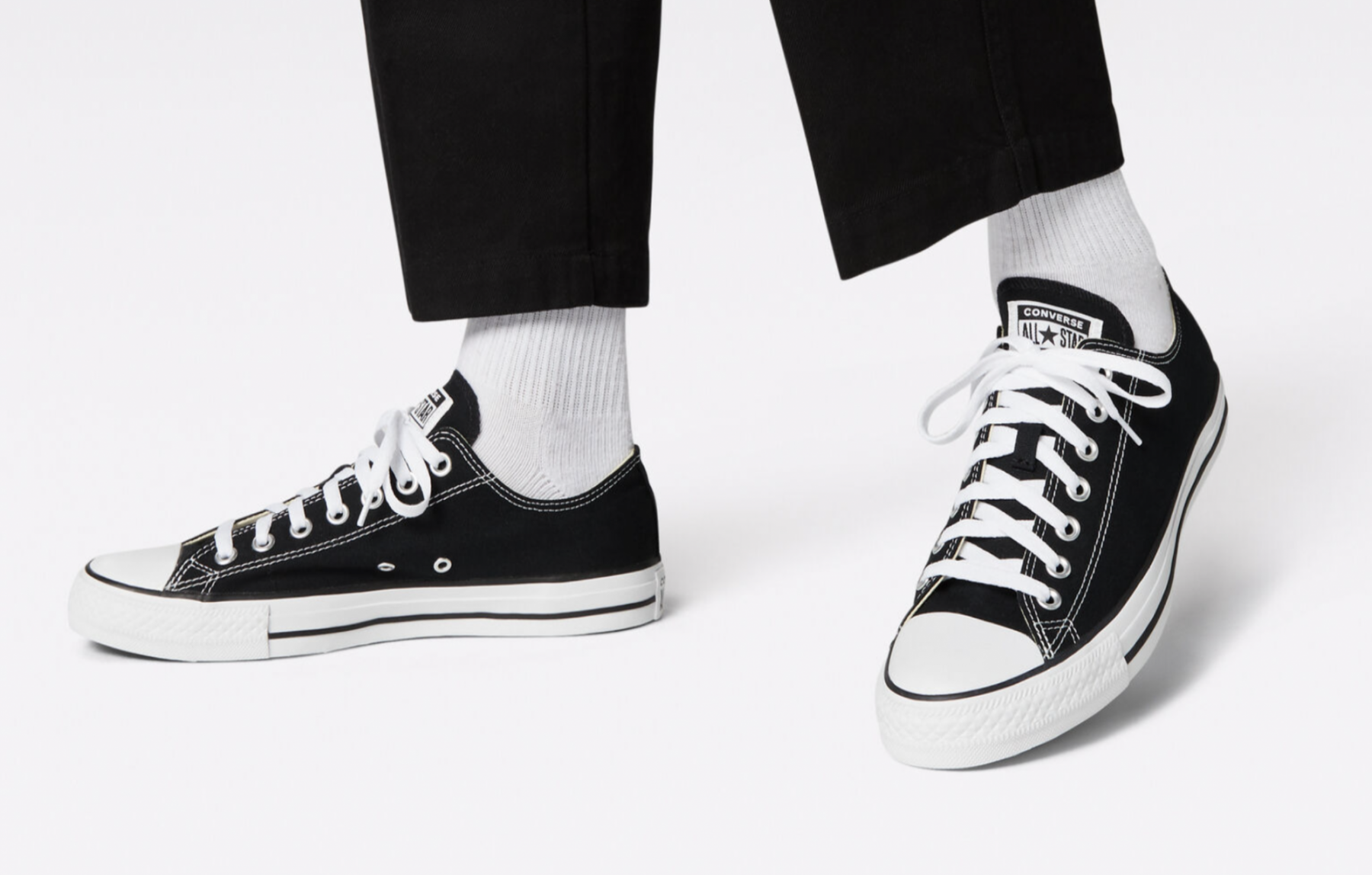 Of course, nothing else beats the Chuck Taylor low top sneakers. This classic pair can be worn with or without socks and is probably the most popular shoe out of all. Even US Vice President Kamala Harris has worn the low top sneakers in black countless times as it's easy to slip on and walk around with at any time of day.
8. Converse Run Star Hike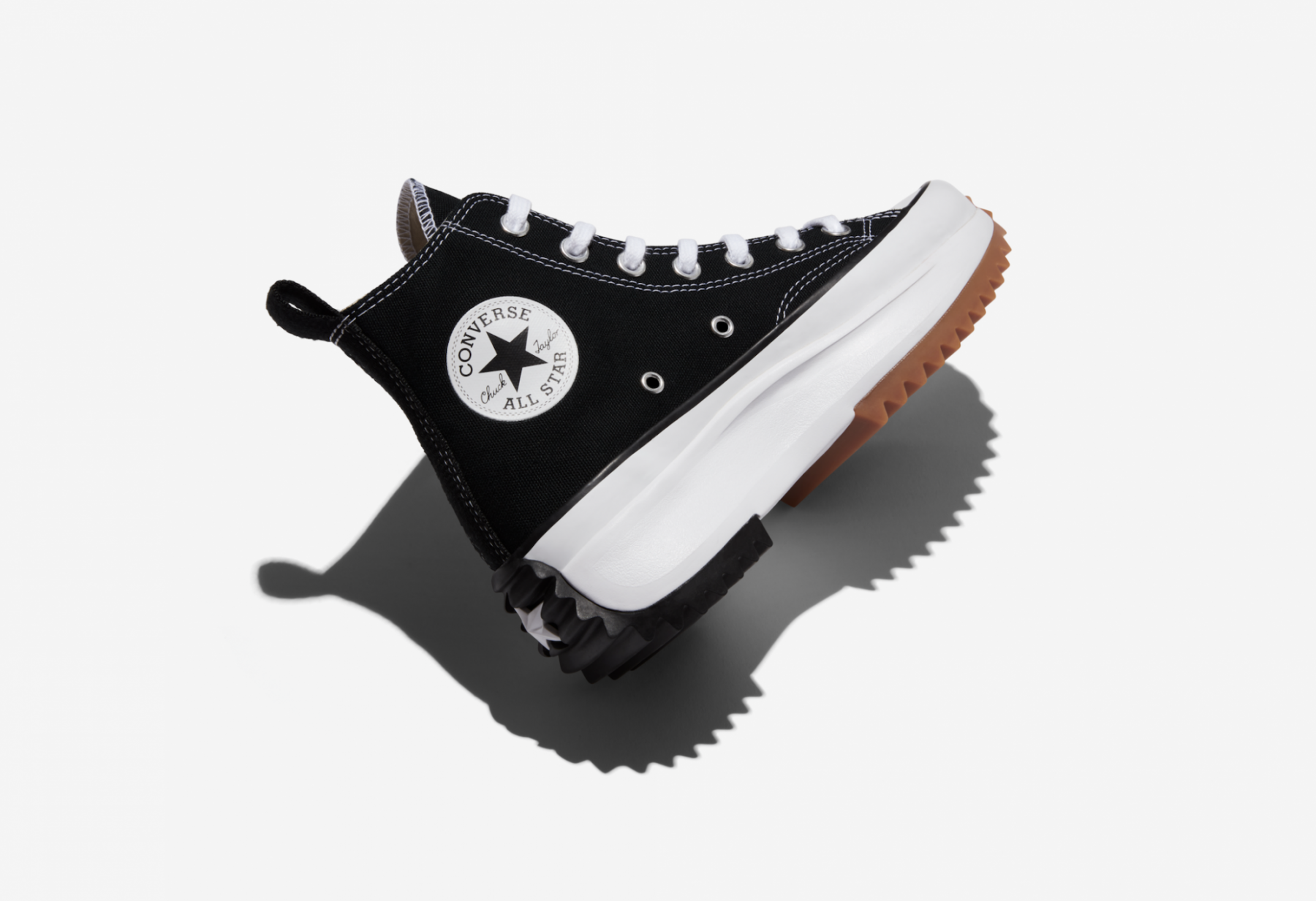 Fans of thicker platforms will love the Run Star Hike lugged high top in black. You may have seen a few people—whether they're celebrities or friends—on your timeline rocking a pair of these streetwear sneakers. It's one of the most unique designs Converse has ever released with its jagged two-tone outsole that extends all the way to the back.
9. Converse x Kim Jones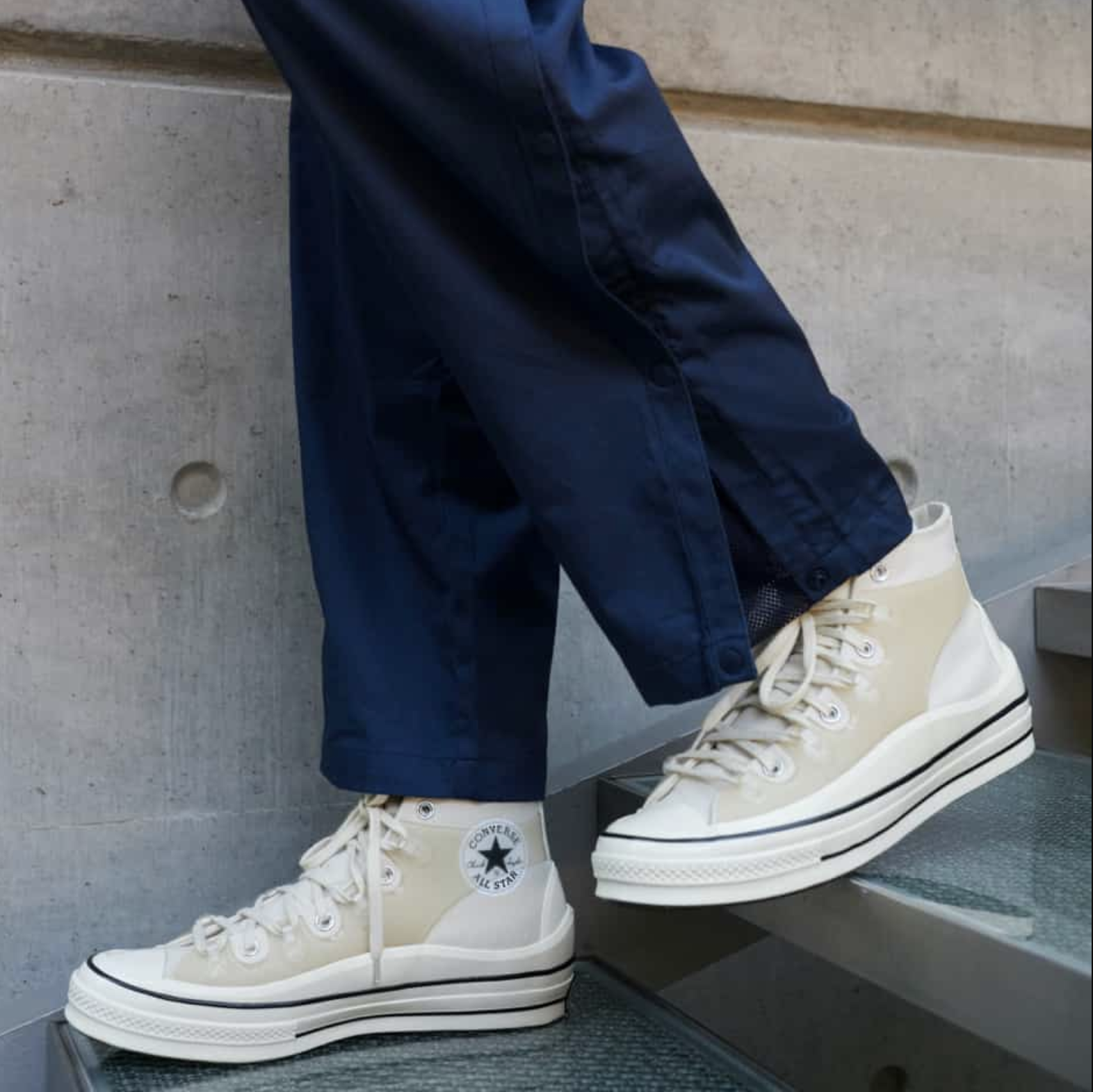 This version of the Chuck 70s is sleek and inventive, and we have Kim Jones and Converse to thank for it. Inspired by the '90s, this utilitarian pair pays tribute to the iconic canvas silhouette by adding a retro TPU cage on the upper. The shoe is perfect to wear on rainy days with its varnished rubber overlay and speed-lace system.
10. Converse x Keith Haring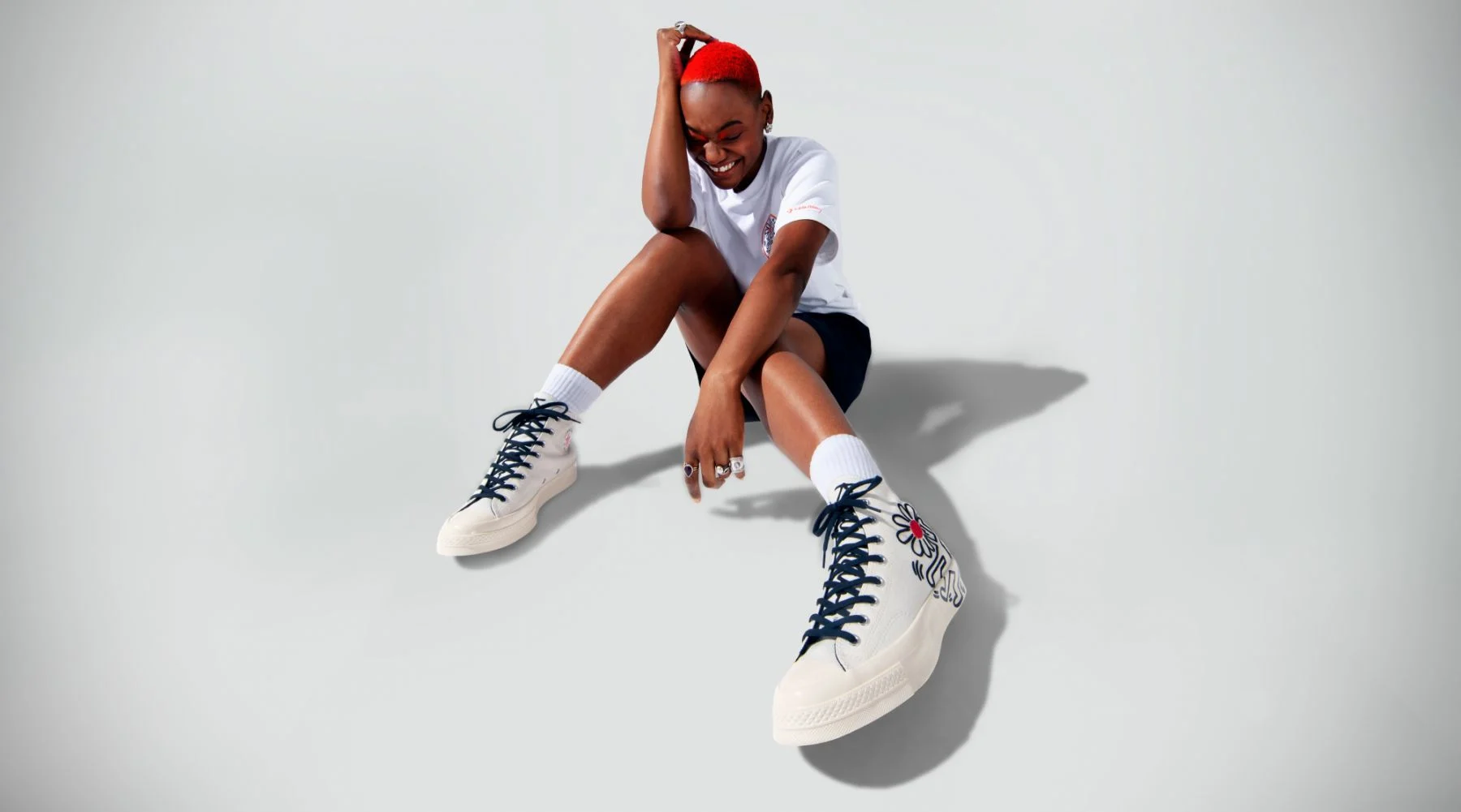 The Converse x Keith Haring collaboration has given us various colourways and designs to choose from. But the Chuck 70 high top sneakers from this collection remains one of the most sought-after, not only because it's one of the first models launched but because its design is edgy, from the iconic figure drawings to bright splashes of red found on the shoe.