About Elemis
Elemis is a British luxury skincare brand with over 30 years of expertise. It has been named the number one brand for anti-aging products on the market. Elemis caters to individuals who want proven results with feel-good skincare products, combined with cutting-edge patented technology.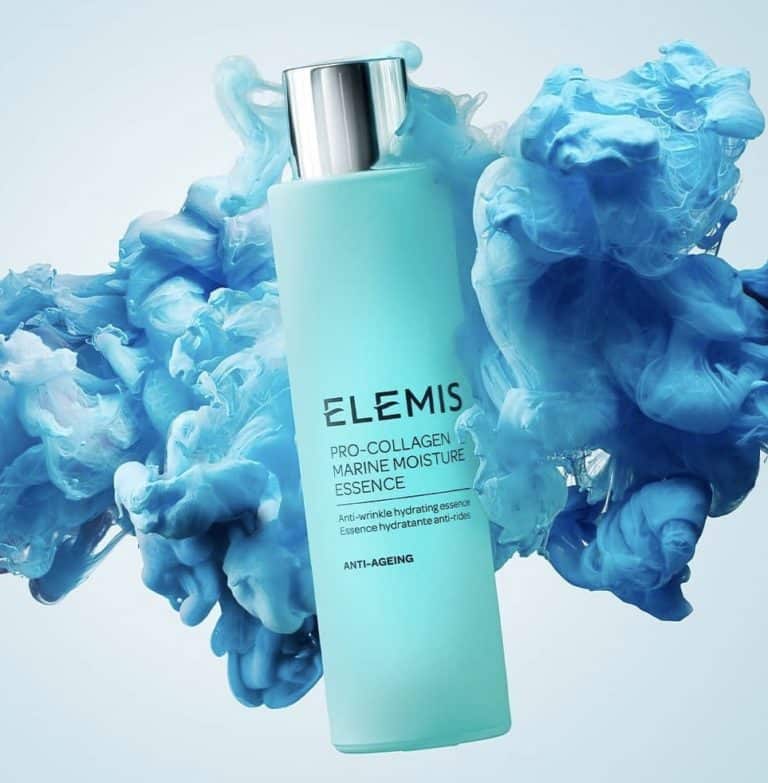 The Elemis collection includes cleansers, toners, moisturizers, serums, and more. The company has been featured in multiple media outlets such as Good Housekeeping and Marie Claire, with close to 400k followers on Instagram.
On top of this hype, Elemis received notable awards in the skincare industry, including the Best British Brand by the Cosmetic Executive Women awards, and the Best Premium Skincare Brand by the UK Sunday Times Style in 2020.
This Elemis skincare review will take a deep dive into the brand and its products. We'll also take a deep dive into customer ratings, promotions, and more, to help you decide if their skincare products are worth buying.
Overview of Elemis Skincare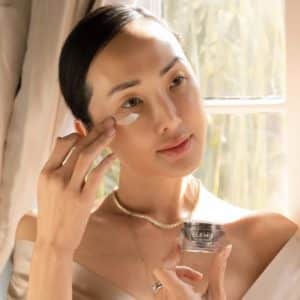 Elemis was founded in 1989 by Sean C. Harrington, Noella Gabriel, and Oriele Frank. Their vision was to create a skincare brand as close to nature as possible by pursuing a holistic approach. All products are developed in the Elemis Innovation Hub in London and manufactured in England.
The company promises to prioritize safety and efficacy through active plant extracts. Elemis skincare undergoes third-party testing and has banned over 2000+ potentially harmful ingredients.
Elemis works with several charitable organizations, including one notable partnership with Women for Women International. The organization helps female survivors of war reclaim their lives by providing resources for learning and developing skills to get their families out of poverty.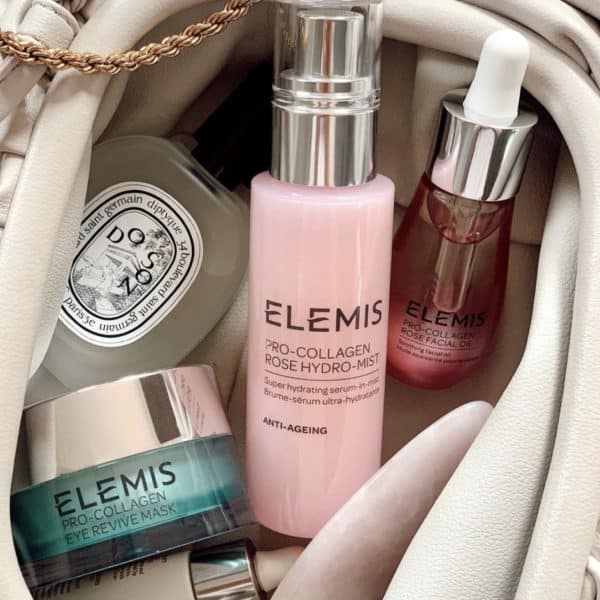 Buy it On Elemis
This Elemis skincare review will now look at the pros and cons of the brand.
Pros
No toxic ingredients such as artificial dyes, aluminum, parabens, etc.
Sustainably-sourced natural plant extracts
Products undergo third-party testing
Proven results from customers and reports of helpful customer service
Cons
Some customers experienced allergic reactions
Animal-testing
Elemis Skincare Bestsellers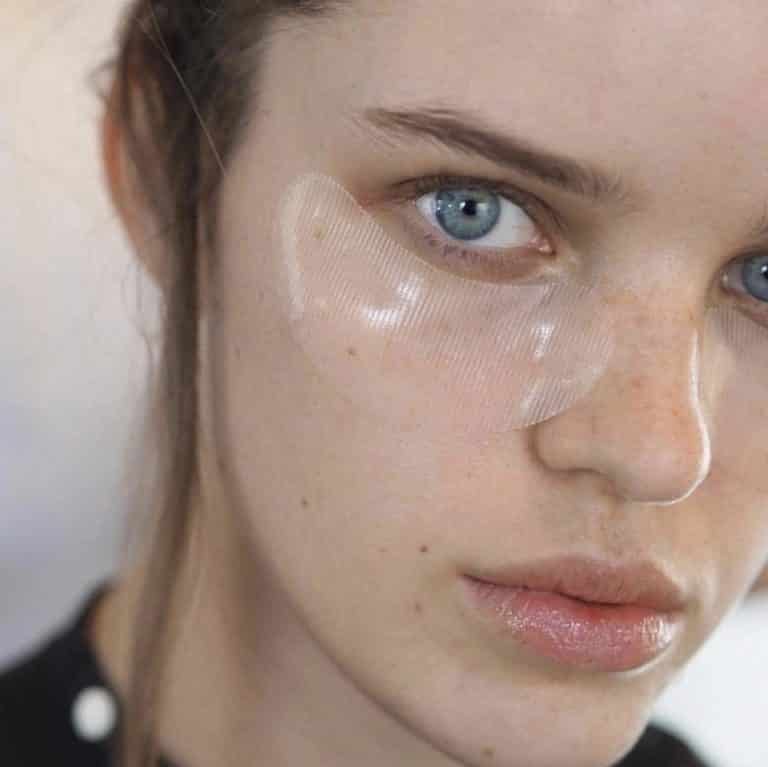 Starting a skincare regimen can be overwhelming. Roaming the aisles, browsing hundreds of products, and not knowing what ingredients are suitable or harmful for your skin, are all overwhelming factors to consider.
Thankfully, you can feel good about what you're putting on your skin with Elemis products and their combination of natural and bio-engineered ingredients.
This Elemis skincare review will highlight the bestselling items offered by the brand. Take the guessing out of your skincare routine with these simple yet effective products.
Elemis Soothing Apricot Toner Review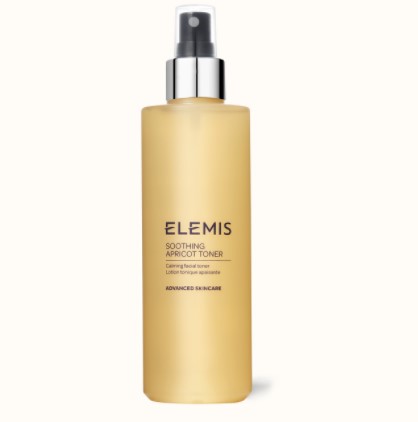 The Soothing Apricot Toner is a calming toner that hydrates and refreshes the face, even sensitive skin. Use this calming treatment to help maintain a healthy pH level without any use of harsh ingredients.
This toner is infused with soothing extracts of Apricot, Sweet Betty Flower, and Saponins from Quillaja Wood. The combination of ingredients creates a hydrating formula the soothes and harmonizes the skin, leaving it looking and feeling fresh and radiant.
Why not pair this toner with some Elemis Superfood products to create a night of pampering? Get the Soothing Apricot Toner in one of these sizes:
50ml for $12
200ml for $36
400ml for $68
Elemis Pro-Collagen Rose Facial Oil Review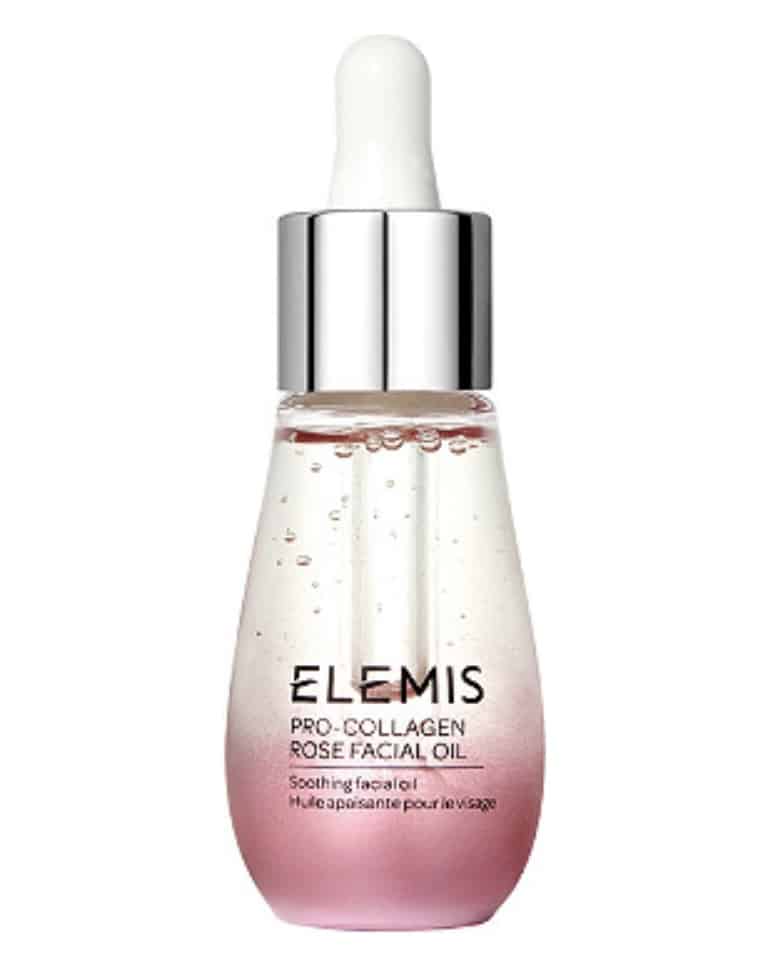 Discover a petal-soft complexion with the luxurious and soothing Pro-Collagen Rose Facial Oil. This Elemis face oil features a lightweight formula and is infused with English Rose Olea Extract and a blend of hydrating marine actives.
Use this product to add a little glow to your skin and look photoshopped without Photoshop. If you're also looking for an anti-aging oil that helps soften the look of lines and wrinkles, this could be your fix.
This Elemis facial oil will leave your skin looking youthful with Sweet Almond, Jojoba, and Coconut's nourishing oils. Radiant and dewy skin is only a click away for $79.
Elemis Pro-Collagen Marine Cream SPF 30 Review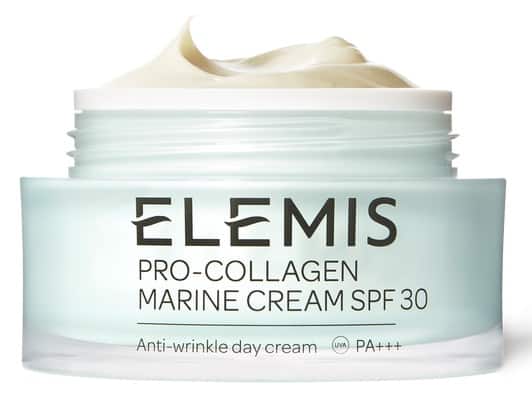 Protection from the sun is essential when it comes to skincare. The Pro-Collagen Marine Cream SPF 30 is the ultimate 3-in-1 anti-wrinkle moisturizer that improves hydration and firmness while protecting the skin from sun exposure.
This Elemis marine cream is super moisturizing yet ultra-light that works to quench thirsty skin. The cream is formulated with powerful marine and plant ingredients including Padina Pavonica, Chlorella, and Ginkgo Biloba.
These ingredients work together to provide clinically proven results in only 2 weeks. It's time to take your skincare routine to the next level. Add the Pro-Collagen Marine Cream SPF 30 to your cart for:
15ml for $45
30ml for $89
50ml for $128
Elemis Pro-Collagen Cleansing Balm Review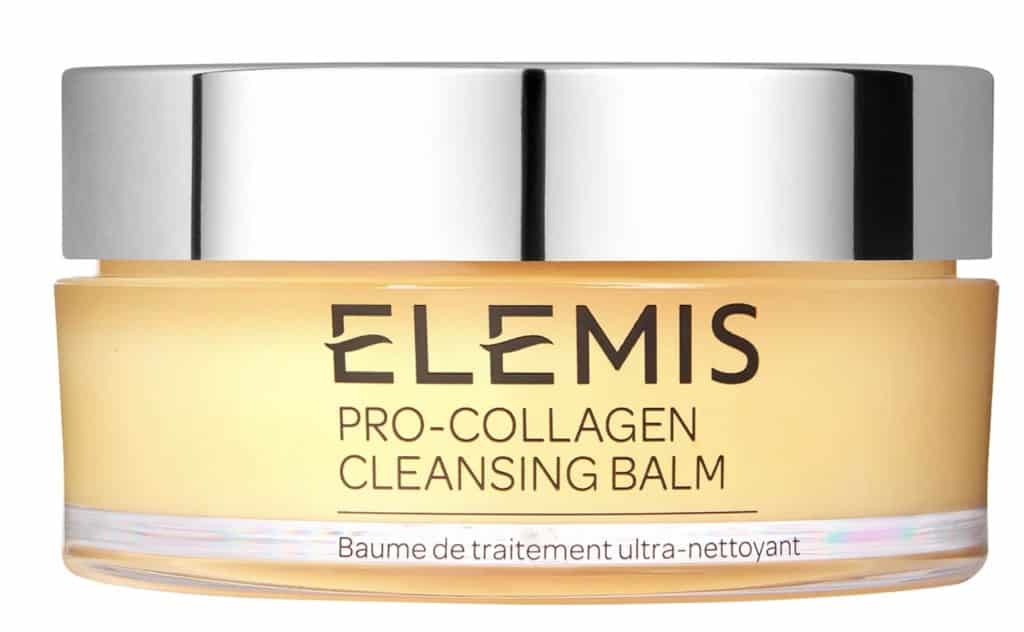 The first step in any skincare regimen is cleansing the skin. The Pro-Collagen Cleansing Balm melts away makeup and daily pollutants and impurities for a soft and glowing complexion. You'll have to pull yourself away from your mirror after using this Elemis cleanser.
Are you looking for versatility? This balm nourishes, removes makeup as a cleansing oil, and hydrates as a cleansing milk. Talk about triple duty! It also incorporates a unique blend of 9 essential oils including Lavender, Chamomile, and Eucalyptus.
This product smells like heaven in a jar. Your skin will be left feeling cleansed, soothed, and supremely soft after just one use. Make the Pro-Collagen Cleansing Balm a staple in your collection for either $14 (20g), $38 (50g), $64 (100g), or $99 (200g jar).
Elemis Pro-Collagen Rose Cleansing Balm Review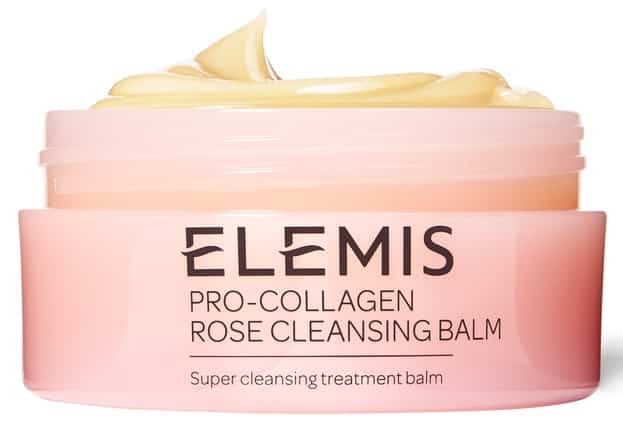 The Pro-Collagen Rose Cleansing Balm is Elemis' bestselling cleanser and was developed for sensitive skin. This Elemis cleansing balm melts into a rich cleansing oil to dissolve makeup and impurities.
Once it comes in contact with water, it transforms into hydrating milk that easily rinses off and creates an exceptional cleansing experience.
The Elemis pro-collagen cleansing balm nourishes the skin's lipid barrier, soothing it with hydration and leaving the skin feeling smooth and looking radiant. Get rid of daily grime that weighs down your skin with this Pro-Collagen Rose Cleansing Balm for:
20g for $14
50g for $38
105g for $64
200g for $99
Elemis Pro-Collagen Definition Face & Neck Serum Review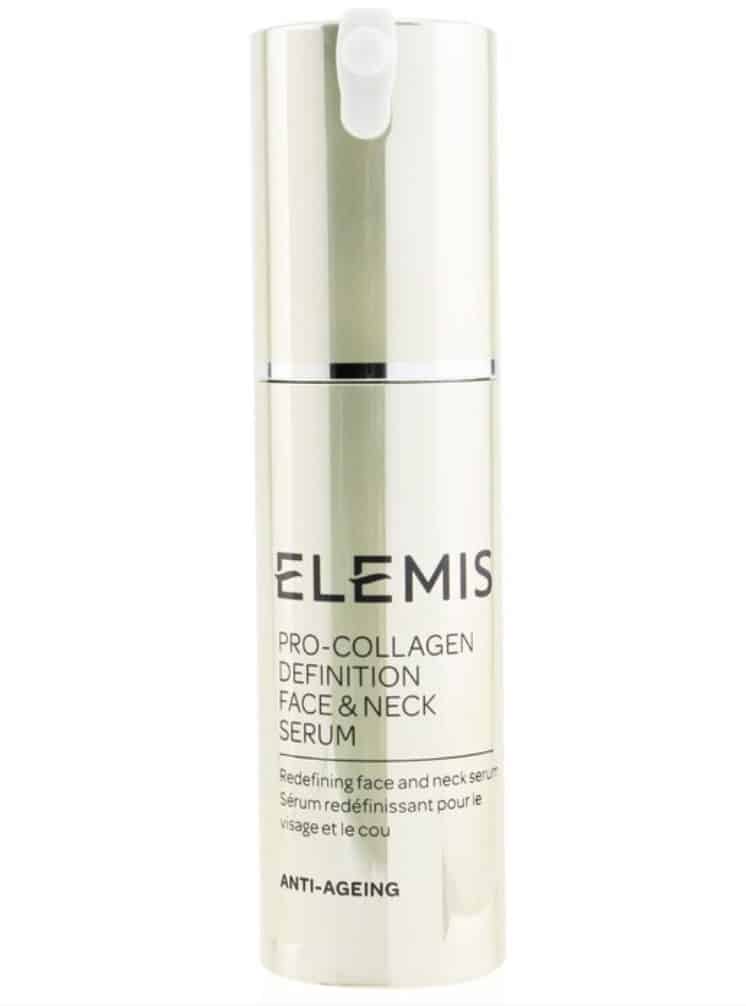 Prepare to revolutionize your skincare routine. The Pro-Collagen Definition Face & Neck Serum targets the signs of aging on the face and neck including loss of skin density, expression lines, and skin discoloration.
This multifaceted serum improves the feeling of firmness and elasticity while reducing the look of wrinkles in as little as six weeks. This serum is one of many Elemis spa products that customers love.
It quickly absorbs into the skin to leave the face and neck looking smoother, tighter, and more defined. Get this face and neck serum from Elemis for $148.
Elemis Pro-Collagen Oxygenating Night Cream Review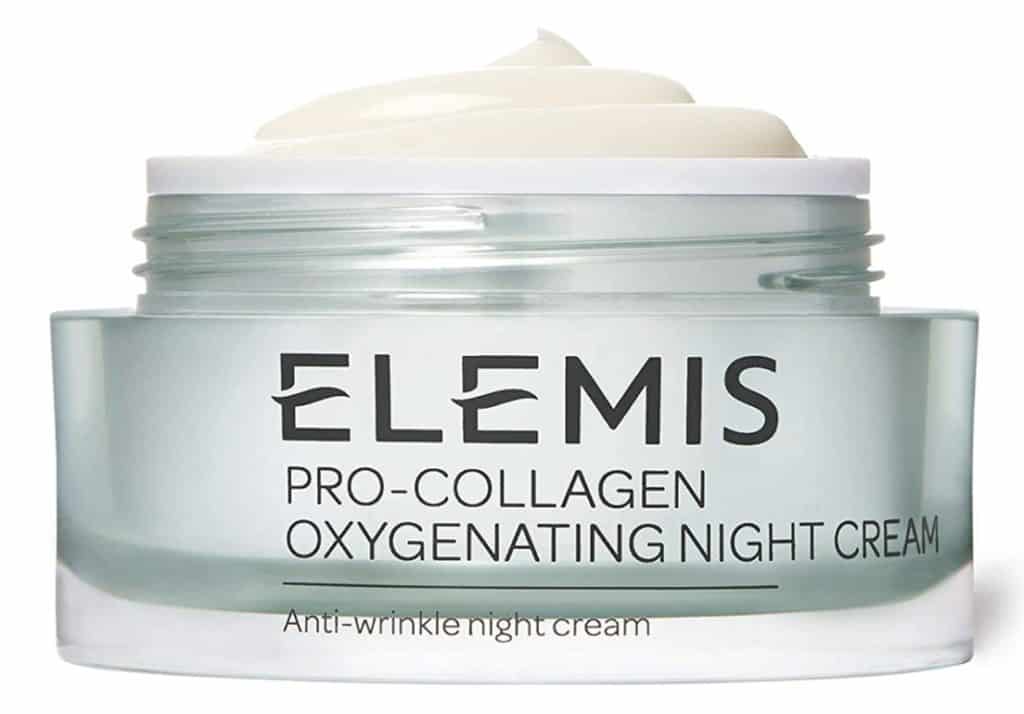 The night is the skin's optimal time to regenerate, so make it count with the Pro-Collagen Oxygenating Night Cream. This Elemis face cream is created with an exceptional blend of Laminaria Digitata and Red Algae to help achieve optimal skin condition while you sleep.
The cream helps to improve the appearance of skin suppleness, firmness, and elasticity. It is also infused with nourishing, antioxidant-rich Sesame and Avocado oils. This overnight hero targets the signs of aging to reveal radiant, firmer-looking skin upon waking up.
Turn back time overnight with the Pro-Collagen Oxygenating Night Cream, available in:
15ml for $55
30ml for $96
50ml for $160
Elemis Dynamic Resurfacing Night Cream Review
It's time to get the best skin of your life. The Dynamic Resurfacing Night Cream supports the skin's natural cell renewal cycle, actively smoothing and enhancing its radiance.
The Elemis cream incorporates White Truffle and Samphire to restore the skin's clarity, replenishing it from daily environmental stresses and pollution.
According to the brand, your skin will look and feel smoother, younger, and completely revived in the morning. Grab this rejuvenating night cream for $155.
Elemis Pro-Collagen Overnight Matrix Review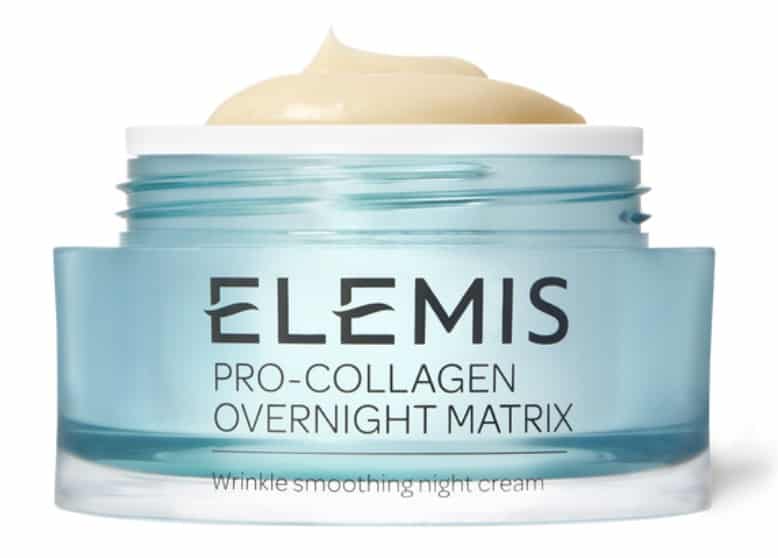 Do you wish to wake up with firmer, smoother-looking skin with visible bounce-back? Then the Pro-Collagen Overnight Matrix is the next-gen cream of your dreams.
This cream targets areas where stress is most visible. The formula creates a protective matrix to seal in hydration and works throughout the night to restore the natural balance to stressed-looking skin.
It also dramatically improves the look of fine lines and wrinkles for a youthful, radiant appearance in the morning. Treat yourself to great skin for either $80 for 15ml or $230 for 50ml with the Pro-Collagen Overnight Matrix.
Elemis Skincare Reviews: What Do Customers Think?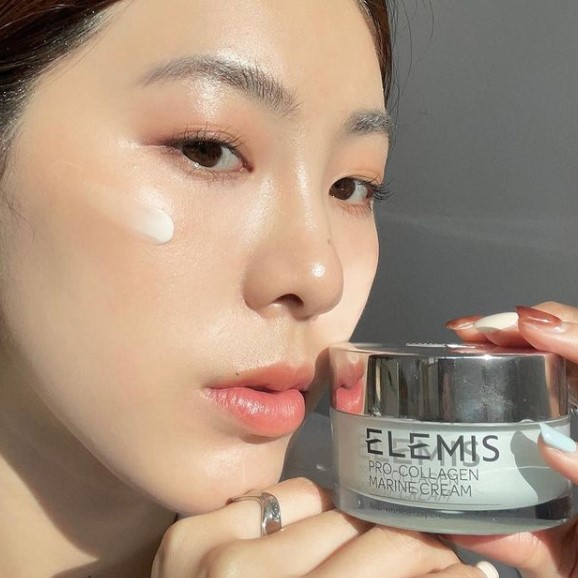 You may be wondering, "Is Elemis a good brand?" We intend to reveal what customers truly think of this skincare. On Trustpilot, customers give the Elemis an impressive 4.4/5-stars out of 388 ratings. Overall, customers are delighted with:
Variety of products
High-quality ingredients
Great results
Excellent customer service
One positive review from Trustpilot complimented the brand on the efficacy and the outstanding customer service: "I'm pretty new to Elemis and am so very impressed with the results…I am very pleased that the customer care is just as impressive! I've needed to contact Elemis twice for help with orders, and both times my concerns were taken care of pleasantly and quickly. I will be a customer for life!"
Another positive review from Influenster (one of 3 reviews) noted that both her and her husband swear by Elemis products: "It absorbs nicely into your skin. Smells super good. Has a light enough consistency it doesn't feel heavy. It really keeps the fine lines at bay." Nice!
The most prominent complaints about Elemis amongst negative reviews appear to be allergic reactions, price, and efficacy. Some customers claim to have experienced rashes after using Elemis skincare. Others believed the prices are exorbitant, only to see little to no results.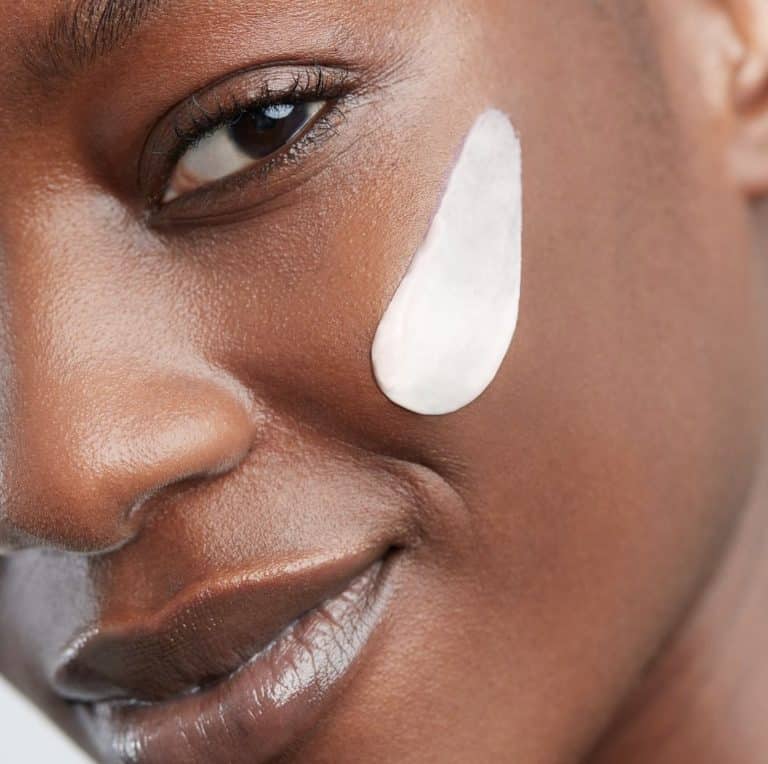 Elemis has thousands of highly positive reviews on Amazon. The skincare performs remarkably well on this site, as you can see:
Pro-Collagen Marine Cream: 4.7/5 stars out of 1,211 ratings
Pro-Collagen Cleansing Balm: 4.7/5 stars out of 6,308 ratings
Pro-Collagen Oxygenating Night Cream: 4.6/5 stars out of 572 ratings
Pro-Collagen Advanced Anti-Wrinkle Eye Serum: 4.4/5 stars out of 749 ratings
Peptide4 Plumping Pillow Facial: 4.6/5 stars out of 390 ratings
Dynamic Resurfacing Facial Wash: 4.8/5 stars out of 1,457 ratings
Superfood Nourishing Face Oil: 4.6/5 stars out of 791 ratings
While the vast majority of comments are glowing, some negative reviews on Amazon complained about the price and efficacy of the Pro-Collagen Marine Cream, such as this one.
Is Elemis Skincare Worth It?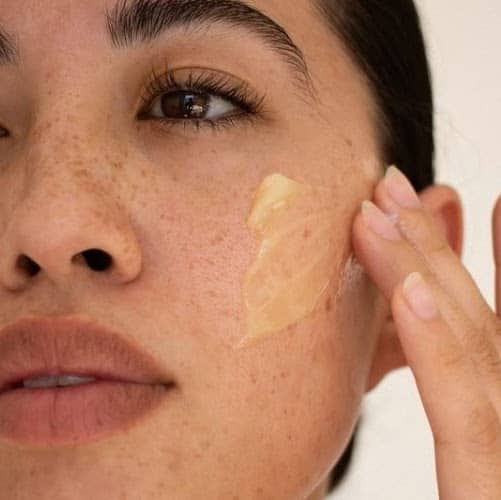 This Elemis skincare review believes the brand is worth buying from based on its products being high-quality and made with primarily natural ingredients that are sustainably sourced. The company also does a beautiful job in providing a wide range of products to alleviate various issues.
On the other hand, if you are young and looking for products to improve acne, this Elemis skincare review believes another line specializing in that particular skincare field would be more beneficial.
Elemis targets "older" individuals dealing with aging issues such as wrinkles, fine lines, etc. The majority of the bestselling products incorporate collagen which is known to improve skin elasticity.
In other words, if you are facing these particular issues, Elemis is made for you! It is, after all, the number one brand for anti-aging. They even offer exclusive gift sets such as the Elemis advent calendar, in case you're looking for a gift for that special someone.
That being said, this Elemis skincare review acknowledges the complaints in negative reviews. It's important to remember that skincare is not one-size-fits-all. Thankfully, they offer a 90-day return policy for those unsatisfied with their products.
Lastly, this is a luxury skincare brand that has certain connotations. The price reflects the high-quality ingredients. If you're looking to rewind time and achieve younger-looking skin, Elemis is a worthy option.
Elemis Skincare Promotions & Discounts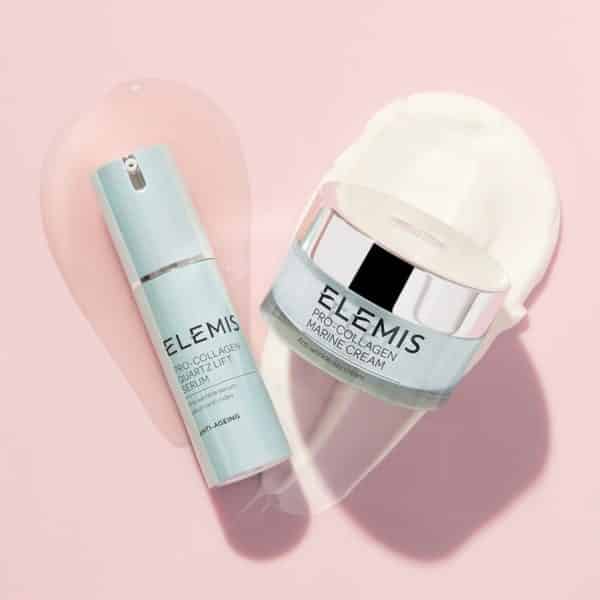 While there is currently no Elemis sale, there are several ongoing promotions:
Receive a free 6-Piece PM Routine when you spend $125 by using the code PMGIFT at checkout
Enjoy a free 5-piece Resurface to renew your complexion when you spend $125 using code RESURFACE
Spend $75 and use code ULTRARICH to get a free Pro-Collagen Marine Cream Ultra-Rich
Spend $125+ and use code TREAT to get a free 5-piece gift and exclusive bag by designer Olivia Rubin
Where to Buy Elemis Skincare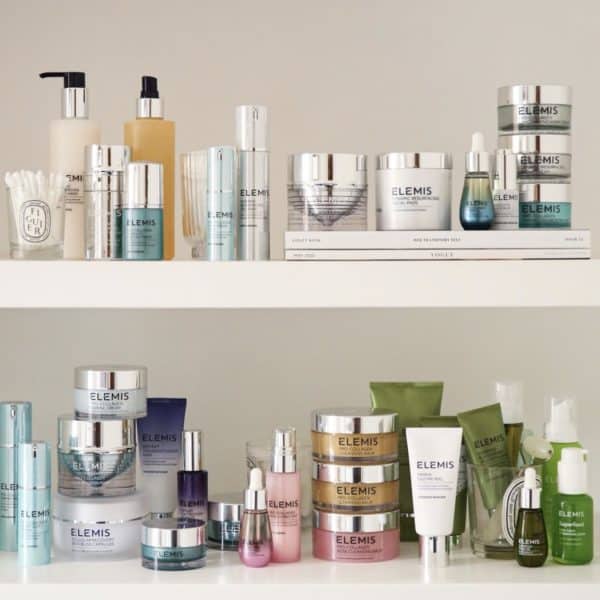 For the best selection, shop directly from Elemis.com. Use the 'Store Locator' section on the website and find the closest retailer near you.
You can also purchase Elemis products at partner retailers including: ULTA, Walmart, Nordstrom, Amazon, and L'Occtaine en Provence.