SendFlowers.com offers luxury, premium and cheap flower delivery. Here we go through everything they offer as well as pricing, delivery and how they rank in comparison to competitors.
Sendflowers.com offers luxury, premium and cheap flower delivery.
Sendflower's mission is to help you express your sentiment through beautiful flowers, priced right and delivered on time.
"We strive to serve you the way we would want to be served: personally, professionally and honestly. We know you expect a lot from us. We know your gift isn't so much about the physical thing but rather what is in your heart. We will treat each of your gifts as if it was a delivery to one of our own family members, friends or business associates."
Sendflowers.com also provide a variety of gifts and balloons so you can have your loved one smiling, no matter what the celebration.
Pros & cons of Sendflowers.com
Pros of Sendflowers.com
Sendflowers.com offer regular discount codes so you can get the best deal. These discount codes are generally advertised on the website
Sendflowers.com offer same day delivery on flowers ordered before 3pm
Sendflowers.com offers a complete selection of personal and corporate floral and gift
items appropriate for any occasion and every sentiment
Sendflowers.com offers competitively priced blooms starting from $28
Sendflowers.com also offer balloons, chocolates, and other delicious gift baskets so
there truly is something for everyone
Cons of from Sendflowers.com
Sendflowers.com is quite old fashioned and is not very easy to navigate if you are in a hurry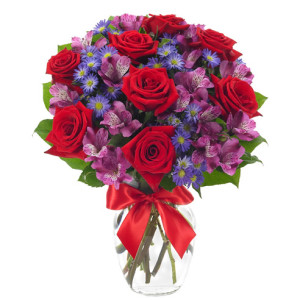 Sendflowers.com are moderately priced with blooms as low as $28.
With regular sales and active discount codes, you can bet that you'll get the best bang for your buck.
Sendflowers.com accept all major forms of payment including Visa, American Express, MasterCard, Discover, Amazon Pay, PayPal, and Google Pay.
For those who have a little bit more to spend, you can get deluxe bouquets ranging from $50-200. You can also elevate your gift by adding chocolate covered strawberries, balloons and/or teddy bears.
From the deluxe range, you can expert expertly crafted bouquets in complimentary vases, as well as hanging baskets and candle centrepieces.
Gift baskets range from $35-$190 and include options such as fruit baskets, Starbucks gift sets, chocolate, snack baskets and DIY spa sets.
Sendflowers.com delivery details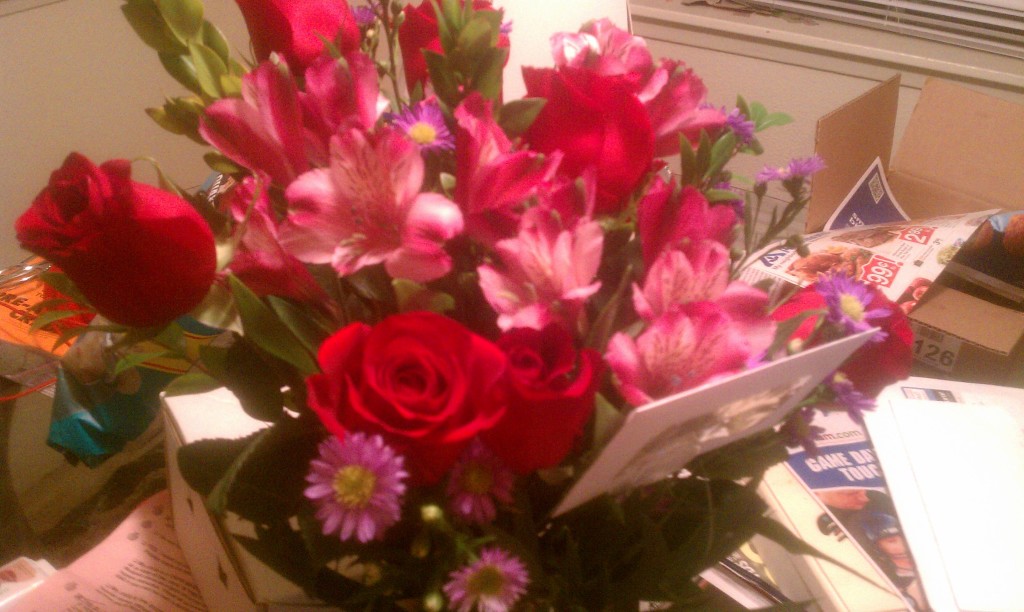 Sendflowers.com offer delivery options to suit every person, as well as access to same day flower delivery should you require it.
On the website, they state:
"A local florist can deliver flowers today if needed. Simply choose your favorite arrangement online and add on any additional gifts you'd like to send the recipient. Depending on the occasion you're celebrating, you may need flowers same day. The birth of a baby, passing of a loved one and sometimes even awards can surprise us."
Opting for flowers delivery near me, doesn't mean sacrificing on quality either. Your arrangement still comes hand-delivered and includes a free custom message card. When you need flowers today delivery, order online in the recipient's zip code before 3 PM.
Sendflowers.com provides the following same day delivery tips on the website:
Same Day Floral Delivery Tips
Try to make sure someone can keep the recipient at the drop off location at the time of delivery
Send your gift to their home or apartment so that they won't have to transport it
Double check the address to make sure deliveries go to the correct destination
Have your phone nearby in case changes are needed
Check your confirmation email to be sure that your order is confirmed
It is important to note that Sendflowers.com do not provide delivery outside of the U.S.
Does Sendflowers.com cater to special occasions?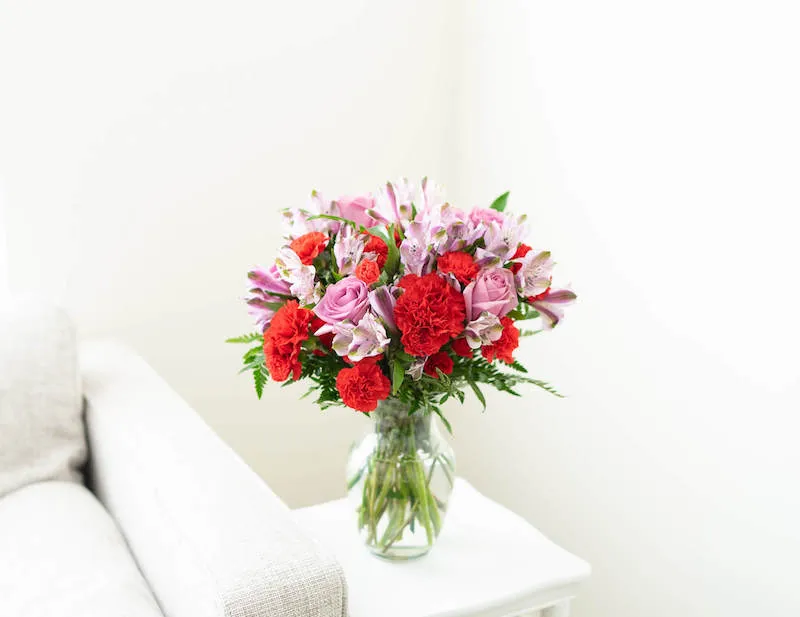 Sendflowers.com cater for a variety of occasions. They categorize their flowers and gifts as so:
Mother's Day
Valentine's Day
Easter
Christmas
Thanksgiving
Halloween
Birthdays
Sympathy
Just Because
Love & Romance
Get Well
Father's Day
Graduation
Summer Flowers
Anniversary
Congratulations
Thank You
Funeral
New Baby
I'm Sorry
Housewarming
Gifts for Him
Wedding Flowers
What flowers does Sendflowers.com offer?
Sendflowersflowers.com offer a vast variety of flowers including
Roses
Lilies
Tulips
Orchids
Daisies
Sunflowers
Carnations
Monte Casino
Button Poms
Monte Casino Asters
Button Spray Mums
Alstroemeria
Waxflower
Lavender
Gerbera Daisies
Snap dragons
Queen Anne's Lace
Chrysanthemums
…& much more
What else does Sendflowers.com offer?
Balloons
Candles
Chocolates
Fruit baskets
Starbucks gift sets
Teddy bear gift sets
The verdict on Sendflowers.com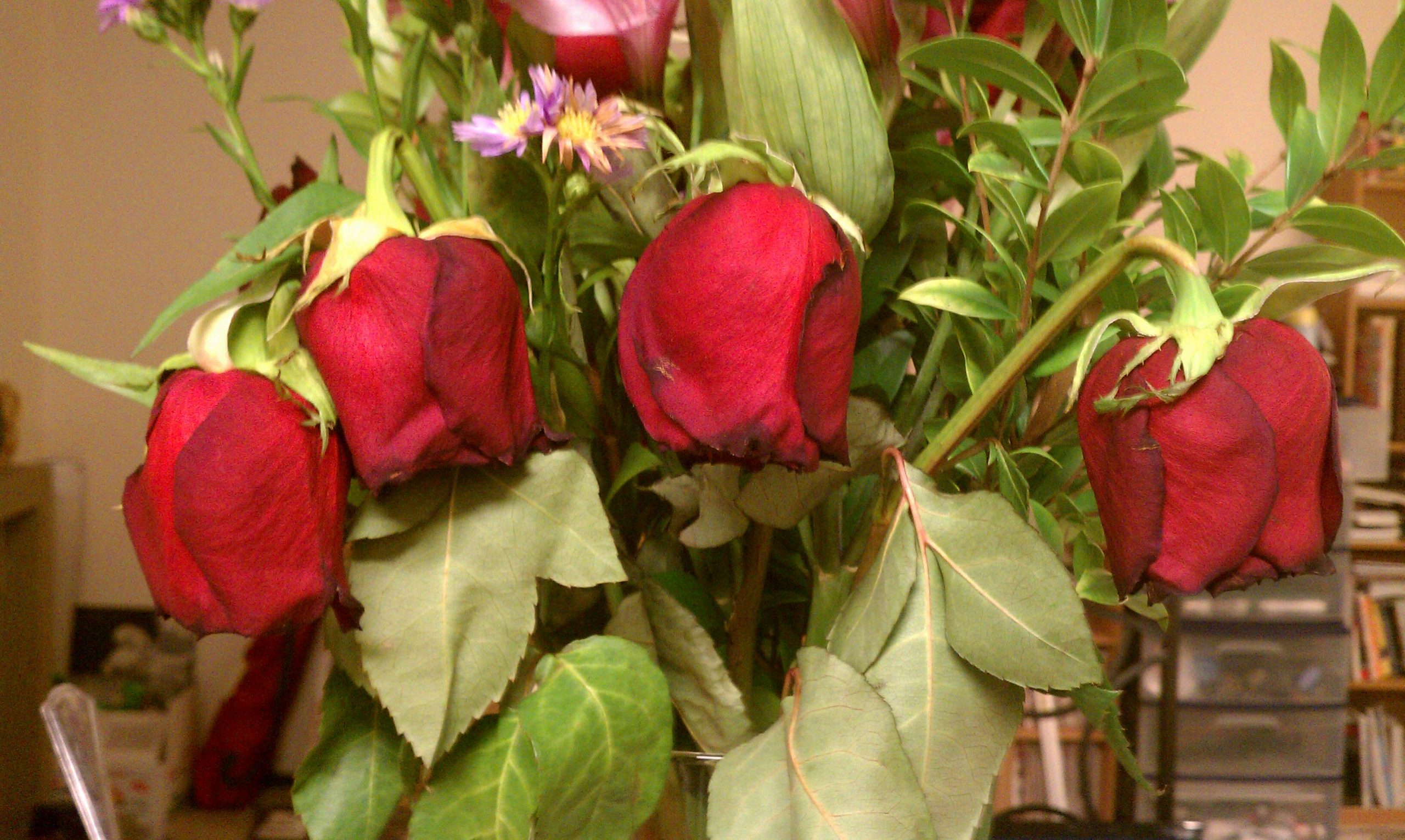 Sendflowers.com are a great option if you are looking to surprise the one you love with flowers and/or gifts, at an affordable rate.
Shop their range over on their website, Sendflowers.com
Send Flowers Review of "All My Rosy Love" Bouquet
I had the wonderful opportunity to try Send Flowers, a company that specializes in making your moment special with the perfect flower arrangement. I think that this send flowers review is important considering the item I received wasn't exactly what I was expecting. I dare say I was a little disappointed.
They work with hundreds of florists around the United States. You order the arrangement you want from them and they have a florist in your area deliver. I received a Valentine arrangement called All My Rosy Love Bouquet which consists of 8 Red Roses, Purple Alstroemeria, Purple Monte Casino, and a glass vase with a bow. My arrangement was missing the bow and a rose.
The arrangement I received was gorgeous and I do love flowers, especially roses. When I received the flower arrangement it hadn't fully bloomed out yet which is fine because that meant it would bloom out and hopefully last a little longer than the flowers I get at Safeway. Or so I thought…
I received my arrangement on a Friday evening and the flowers were really pretty. It was a gorgeous arrangement but it was not that full and didn't exactly look like the arrangement I was supposed to receive. I was asked to do this send flowers review so that my readers would experience what its like to receive a bouquet using their service. It contained all the flowers but was missing a rose and a bow. It wasn't very full. But I did not care because the flowers were very pretty and I did not feel that missing one rose, a bow, or that it wasn't very full warranted a call to the company.
Also, I don't think that someone receiving flowers is going to know or maybe just not notice that a rose is missing when it isn't supposed to be a full dozen. So for me, missing a rose didn't seem like a big deal at all. It was definitely sparse though.
So as you can see from the two pictures, the flowers I received is the first picture above and the second is the company photos of the bouquet I would receive. Both look similar but mine it just not that full. To me it isn't a huge deal but it might be for someone that orders a specific arrangement for a specific reason, such as a wedding or anniversary date. I felt that I had no choice but to mention this in my send flowers review. I would want to know if I were looking online for send flowers reviews.
My REAL issue with the company came when on Sunday my bouquet started looking like this…
5 of the roses were wilted and the purple Monto Casino dried up. There was plenty of water in the vase, so it was not my negligence of not watering them. I did not cut the stems, and another blogger stated that you are supposed to, so it is possible that I am partly to blame. For a company that sells this bouquet for $65.99 I would have expected the flowers to last more than 2 days. The care instructions were blank anyway so I had no idea I needed to change the water daily or cut the stems.
By Monday the flower arrangement was pretty much toast, so I emailed Send Flowers to ask them what I could do. As a blogger, I am supposed to compose a thorough send flowers review of the product and had every intention of mentioning the dead flowers but wanted to give the company a chance to respond but they ignored my email. So I sent a second email on Wednesday and still did not hear back. It's been a week and no answer to my email. I also tried calling the company directly but they said I should email my contact because the customer service agent had no idea what I was even talking about. Because of the lack of communication on Send Flower's part I was left with no choice but to give my review as is. The company offered no fix for my dead flowers.
I do want to mention that the dead flowers is not completely Send Flowers responsibility. The company works as a gateway for customer to florist, and the florist who created my arrangement should have sent me a flower arrangement that would live more than 2 days. Since I am not reviewing the florist in question I will not reveal them but I definitely won't ever use them. The fact that Send Flowers never responded to me and they offer a satisfaction guarantee is troublesome though.
If you would like to try Send Flowers for yourself they are offering my readers a coupon for $10 off your order. Use promo code 10save at checkout.
I received one or more of the products mentioned above for free using Tomoson.com. Regardless, I only recommend products or services I use personally and believe will be good for my readers.
Is send flowers com legit?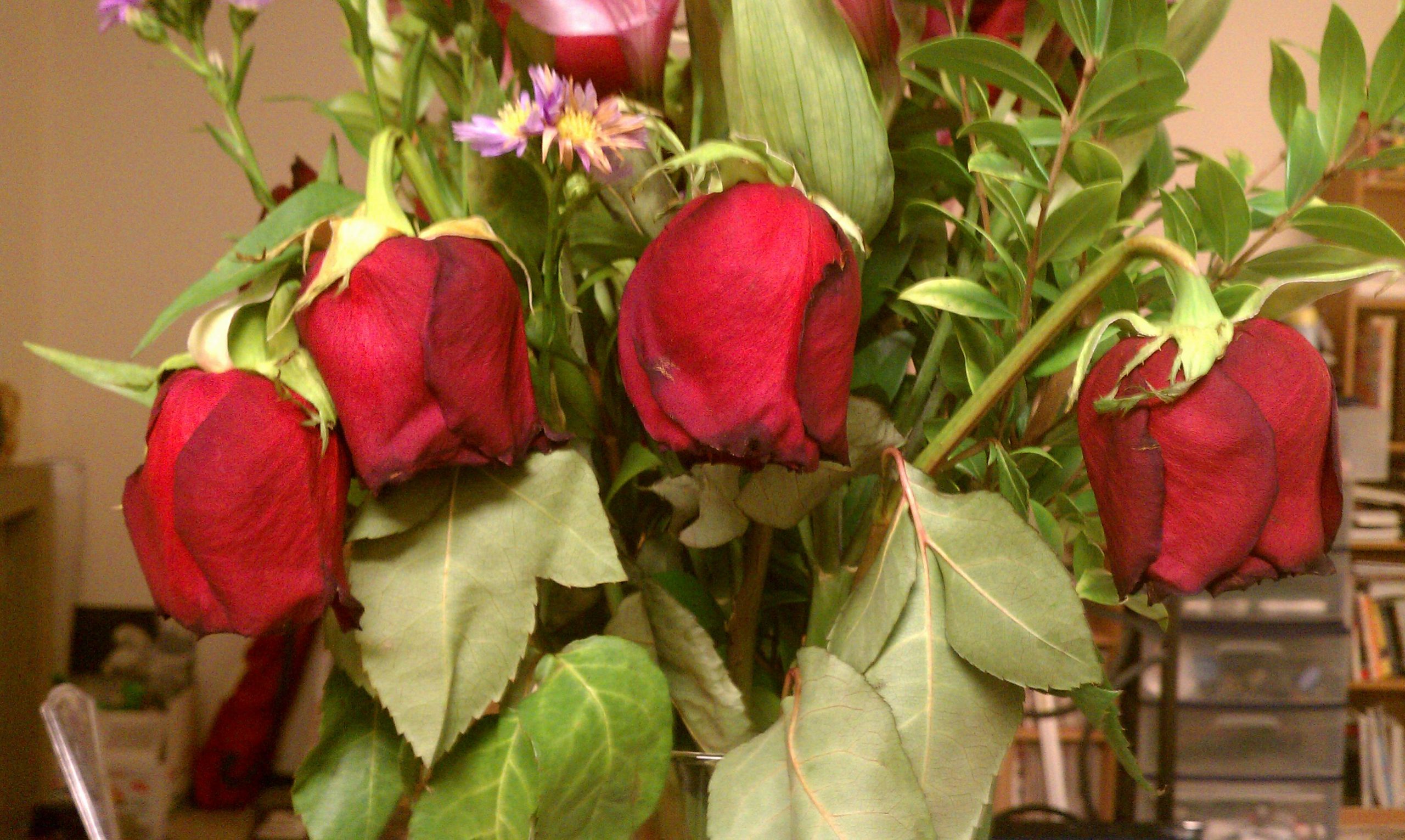 SendFlowers has a consumer rating of 1.3 stars from 716 reviews indicating that most customers are generally dissatisfied with their purchases. Consumers complaining about SendFlowers most frequently mention customer service, next day and local florist problems. SendFlowers ranks 167th among Flower Delivery sites.
What is the cheapest way to send flowers?
ProFlowers wins the title of cheapest flower delivery service by having relatively low fees. The Earth's Friends comparison table shows delivery fees ranging from $6.99 to $17.99, and that doesn't include handling and additional charges.
Can you still order flowers online?
Thanks to our network of extremely talented and highly professional local florists, you can place your order for flowers online before 3pm Monday to Friday for same day flowers to be delivered almost anywhere in the country and make your special occasion remembered for as long as possible.
Do Marks and Spencer deliver flowers?
Free Next Day Flowers Delivery. M&S.
How are Eflorist flowers delivered?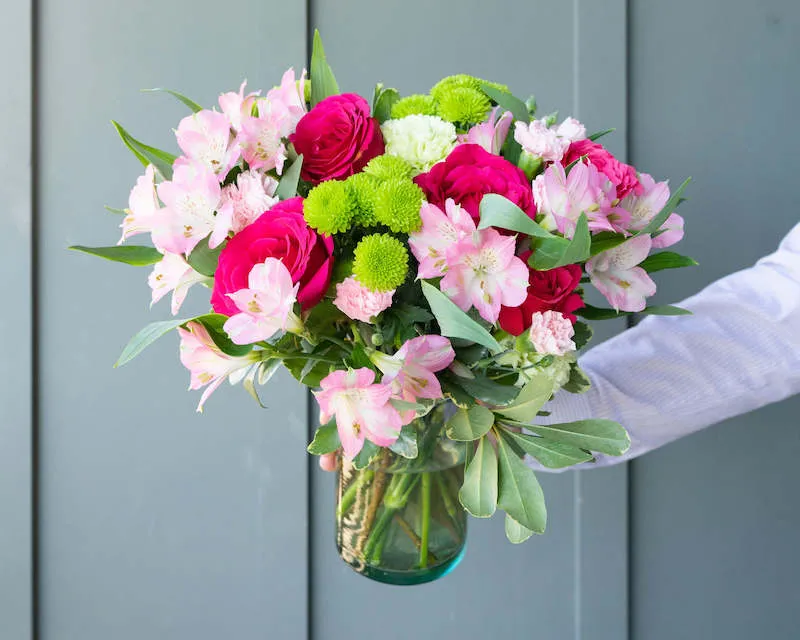 Send beautiful flowers from wherever you are Our couriered flowers are sent in a specially designed Eflorist branded box via a tracked courier and delivered direct to their front door, or office.
What happens if flowers are delivered and no one is home?
If No One is Home: Depending on the delivery location, if the recipient is not available at the time of delivery, the delivery person may leave the gift in a safe place for the recipient to retrieve when they return, such as with a neighbor, or leave a message for the recipient to call to arrange for delivery.
What time are flowers usually delivered?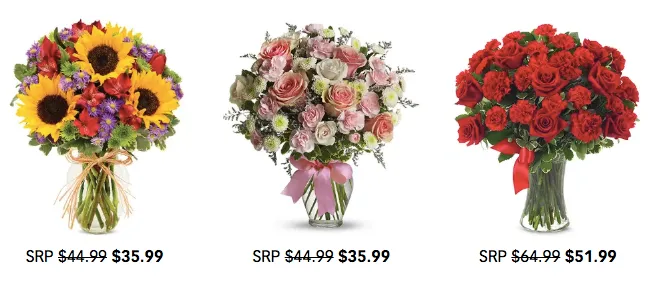 Flower deliveries to residential addresses usually occur between 9:00am and 3:00pm, and flower deliveries to work addresses usually occur between 9:00am and 5:00pm.
Can you find out who sent you flowers?
Call the company that delivered the flowers and ask who sent them. They will usually tell you.
Can you find out who sent you flowers from Interflora?
Yes – The recipient of your gift will receive the information written in the card message. Therefore, if the card message does not include your name, the recipient will have no way of knowing who sent the flowers.
Can you find out who sent you flowers fflowers?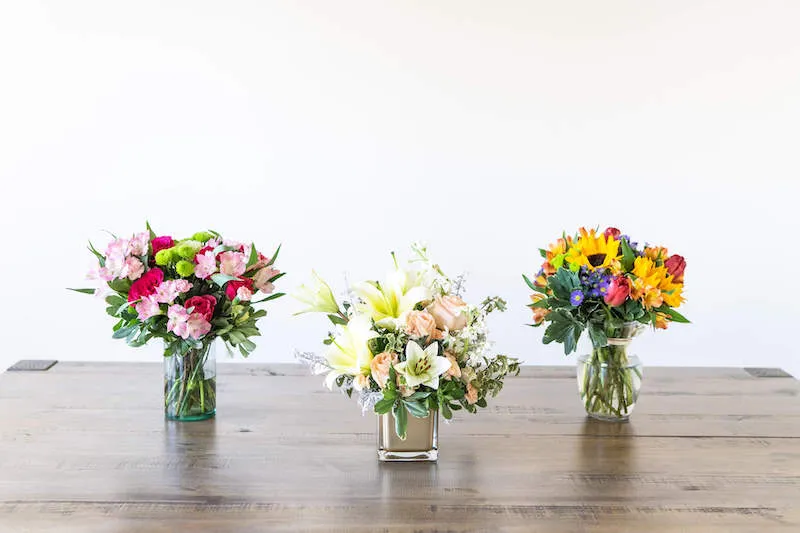 If you would like to know who sent the flowers, please call our Customer Service team at (or send us a message!
Do florists have to tell you who sent flowers?
You can send anonymous bouquets to people, but if the recipient wants to know who sent them, we have to, BY LAW, tell them who sent the flowers. In this day and age of stalkers etc., the florist must identify the sender and the recipient must be protected and informed. In the meantime, enjoy your beautiful flowers.
Who is better FTD or 1800flowers?
One 1-800-Flowers arrangement was the group's favorite by a small margin; another was also their least favorite, again by a small margin. Respondents were slightly more satisfied with the FTD arrangements overall.
How much is it to get flowers delivered?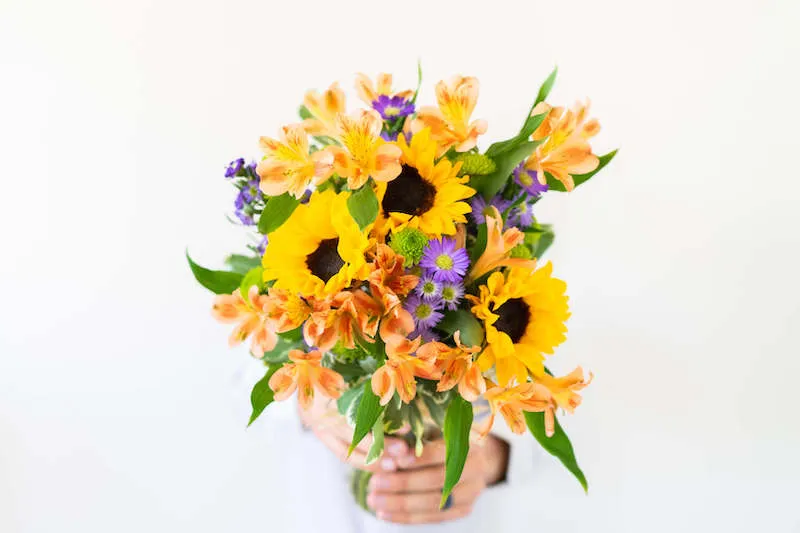 Within the United States, all of our specialty gifts, flowers, and plants are delivered by FedEx®, UPS®, or USPS®. Standard shipping and same day delivery service charges start as low as $17.99, though prices may vary per delivery location or calendar day.
How much is a bouquet of roses?
The rose-buying public still encounters a wide variety in pricing – anything from $10 or under for a dozen red roses at the local corner store to $20 at the supermarket, to more than $90 at a high-end florist.