As part of the group that own Zara, Pull & Bear and Stradivarius, the Spanish clothing company Bershka provides cute and colourful clothing for a younger audience. First debuted in 1998, the 24-year-old brand has certainly made an impact on the high-street, with over 1000 stores worldwide. If you've ever worn any of the above brand's clothing, then rest assured they all fit very similarly. In fact, they'll be some of the same items in all of the different stores, meaning that the most obvious answer as to how they fit is all the same!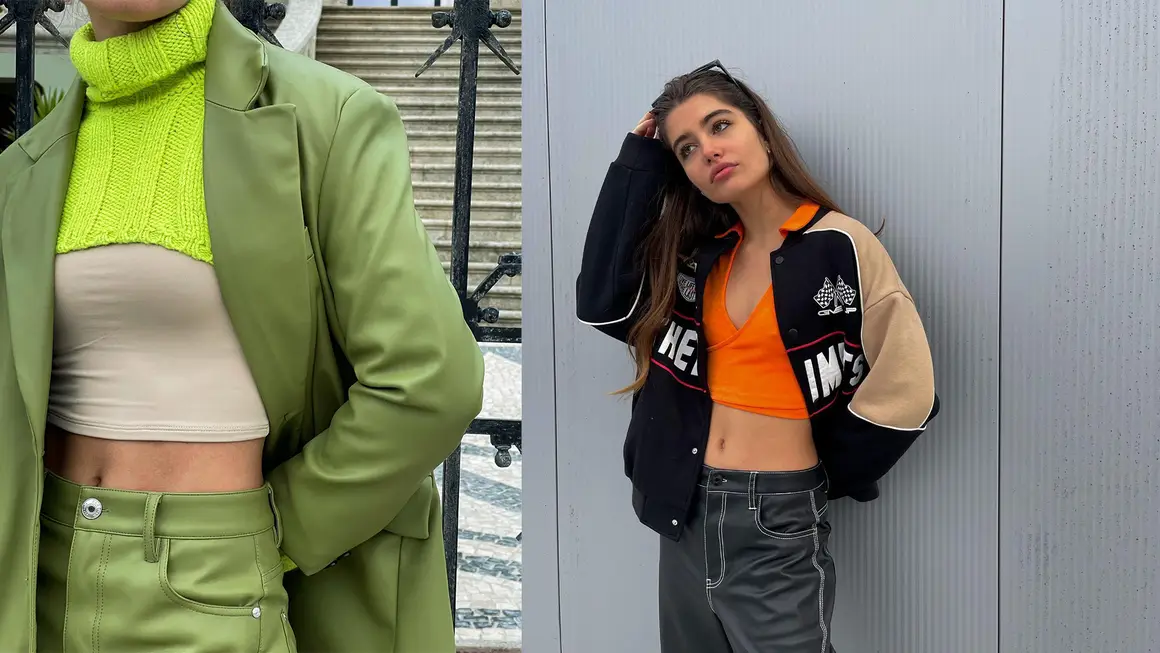 This being said, Bershka clothing does generally fit small. When you might wear at small in other brands, it would be advised to size up significantly in Bershka clothing. This may mean wearing a medium, or even a large, depending on your desired fit. For all their 'oversized' clothing, Bershka doesn't come as oversized as you would expect. With other brands such as Sisters & Seekers and PANGAIA offering an oversized fit as standard, don't fall into Bershka's trap of thinking you'd be okay buying your usual size. Sizing up is definitely still advised.
Keep scrolling to take a closer look at how different pieces of Bershka clothing fit.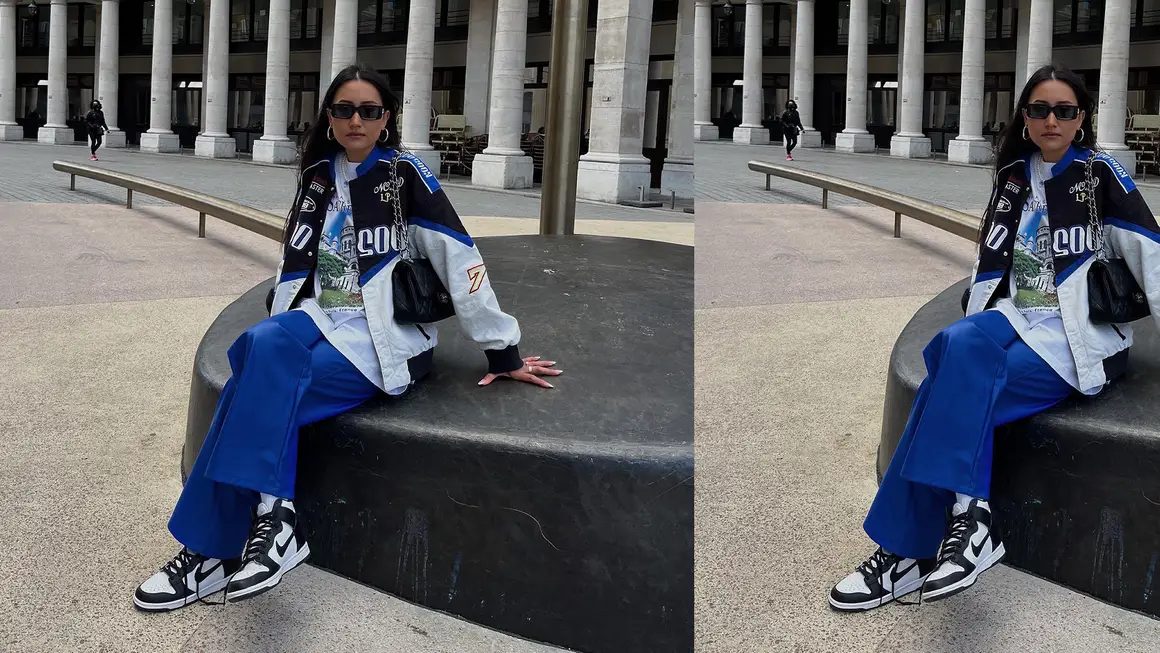 Bershka Sizing – How Does Bershka Fit?
FIT: Bershka clothing fits small compared to other high-street retailers. In most cases, like in Zara and Pull & Bear, you'll have to size up considerably, even on their oversized-by-design pieces.
STYLE: Bershka clothing caters for those individuals who love Y2K and have colourful wardrobes!
CARE: All Bershka clothes have the wash instructions included on the label. Make sure to follow the guidelines so you don't get any nasty surprises!
COMFORT: Once you've figured out the sizing, Bershka clothing is comfortable. Their jeans are made from a nice softer fabric in a lot of cases, and the cargos are comfortable and a great budget option compared to others on the market.
PRICE: Bershka is definitely on the lower end of the scale price-wise. Affordable and funky clothing is guaranteed!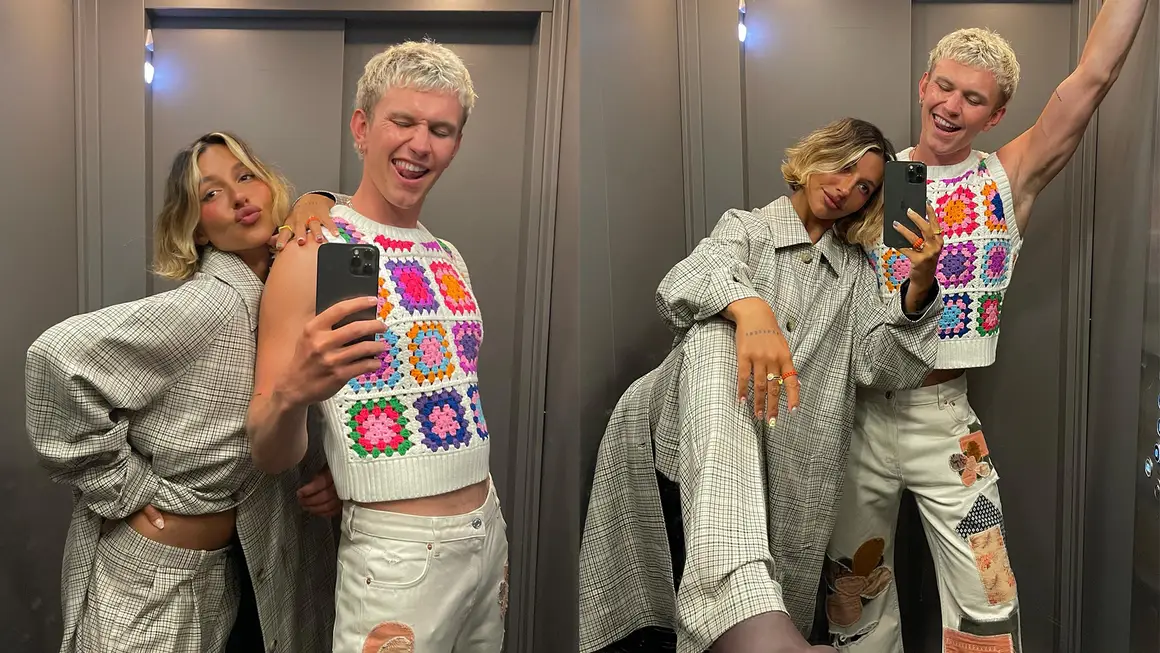 Bershka Tops Sizing
How do Bershka Tops Fit?
Bershka tops fit smaller than other tops on the market. When buying a crop top I always make sure to size up as I don't like it when the tops are so skin-fitting and short. Even their 'oversized' tops I size up in, otherwise they look my usual size rather than baggy like I like them.
The sizing converts as such:
XS – UK 4/6
S – UK 6/8
M – UK 8/10
L – UK 10/12
XL – UK 12/14
What Sneakers Do You Wear With Bershka Clothing?
Bershka clothing is normally really colourful so I opt for some more subtle sneakers such as a pair of triple-white AF1s. That being said, I do have a pair of plain cargos that I like to brighten up with a pair of Dunk Lows.
Are Bershka Tops Comfortable?
The tops are comfortable enough! It's sad that they don't have a wider range of sizes, I always feel like there's less choice when it comes to how you want things to fit.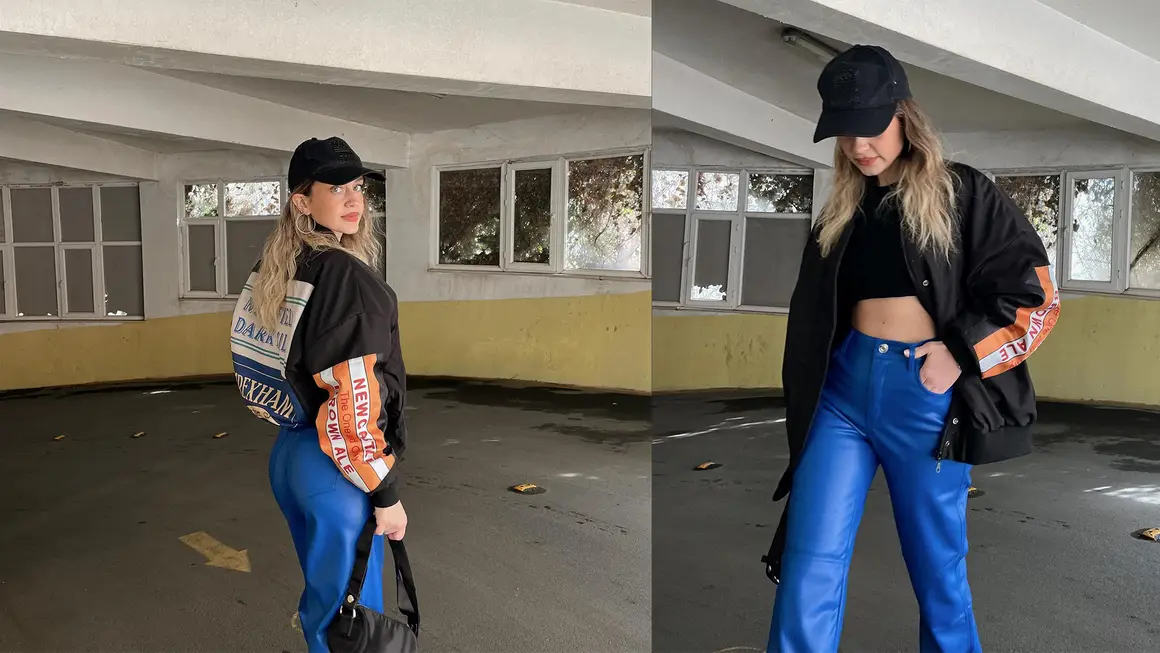 Bershka Jeans Sizing
Are Bershka Jeans Good Quality?
I would say that you get excellent value for money with Bershka jeans. They do come up extremely small, but once you've cracked the sizing they're a guaranteed good pair every time.
Would You Recommend Bershka to a Friend?
I would! I prefer trying things on in-store compared to ordering online – that way I can get the right fit first time as it can be tricky – but I think for the price the clothing is good.
How Do You Style Your Bershka Jeans?
I like wearing mine with a pair of Doc sandals in the summer and a pair of trainers in the winter. I think that the leg size comes up a bit tighter than other brands, so I often opt for the wide-leg jeans and they look great chunky styles such as platform Converse or Dunk Rebels.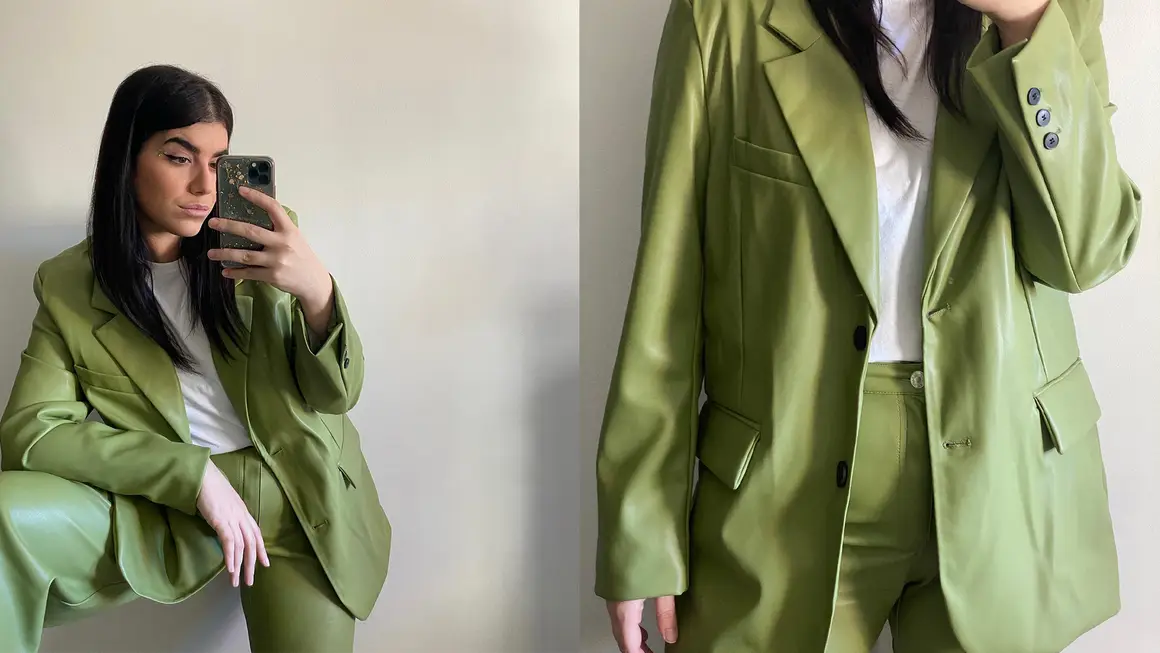 Bershka Jacket Sizing
Do You Size Up When Buying a Bershka Jacket?
Yeah, 100%. I find all Bershka clothing to come up small so I always buy two sizes bigger than I normally would. This may sound a tad drastic, but trust me you won't regret it.
Are Bershka Jackets Comfortable?
Yeah! I love styling their varsity jackets with a similarly hued tracksuit. I've also been known to shop from the menswear section to get a really oversized fit.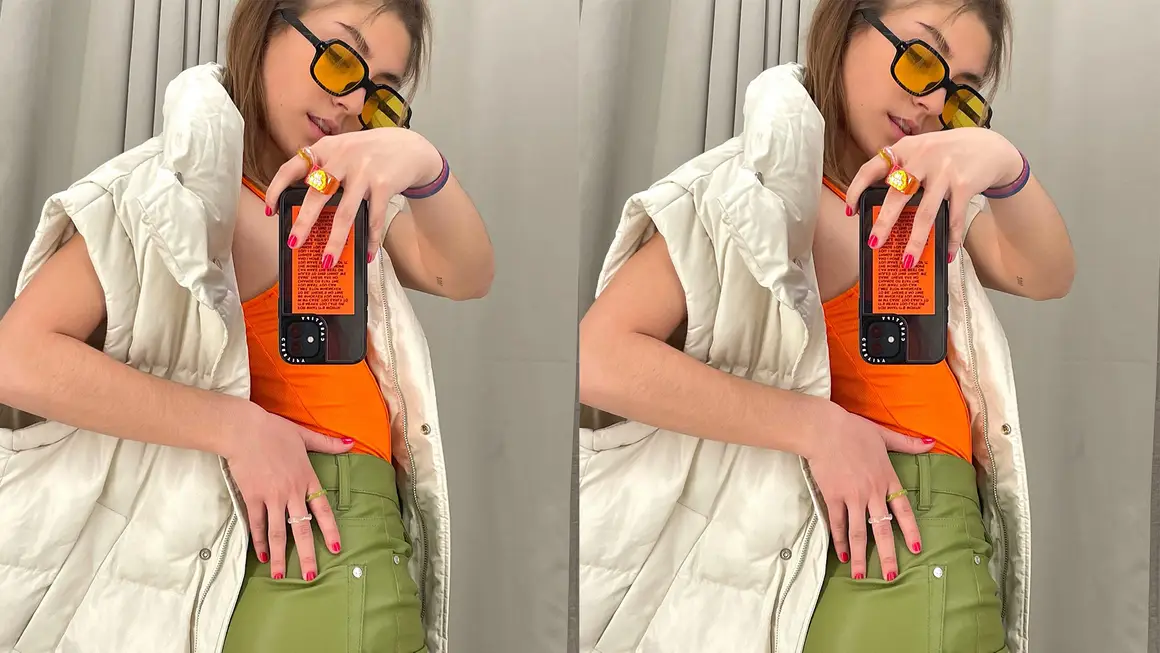 Bershka Dresses Sizing
What Size Should I Buy if I'm Between Sizes?
Definitely size up! Probably twice!
How Long Are Bershka Dresses?
Bershka dresses can come up short. If you're worried about the length, you could always look at their 'Tall' range instead, even if you wouldn't normally shop in this section. I'm 5'3 and I find their usual range to be fine in length, even though I'd buy their petite jeans and trousers.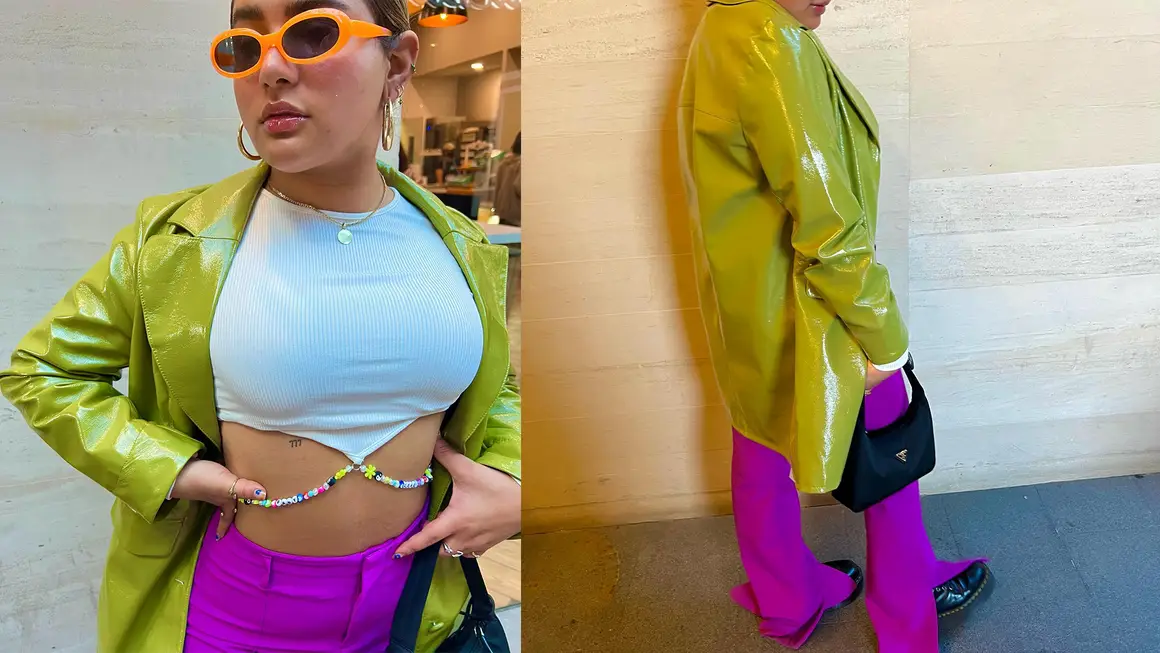 Final Thoughts
All in all, Bershka clothing fits really small compared to other brands you may have in your wardrobe. It is recommended to size up a few sizes if you're looking for an oversized fit. In the past, members of the TSW team have been known to order sizes larger for their trousers and then have them tailored to meet their sizing requirements. Once you've mastered the tricky sizing that comes with Bershka clothing, then you'll be good to go and order whatever you feel like, as it is consistent, despite it being small! Remember, you can take notes from other high-street stores such as Zara and Pull & Bear (as they all come under the same umbrella).