Debenhams operate as a department store selling clothing and fashion accessories for women, men, and kids, as well as a range of other home appliances and items.
However, this Debenhams review will focus on the fashion department. Thus, the main question is whether you should get your fashion pieces from this retail store. Do they offer elegant fashion pieces, and are their prices pocket friendly? How about their service; is the ordering process painless, do they offer swift delivery and easy returns, and do they have a responsive support service?
Debenhams is a legit fashion store. It is not a scam store because you will receive your ordered products without a problem. They will never steal your money or credit card details, there is much positive feedback about the store in this area. But does Debenhams offer quality materials?
This Debenhams review will examine Debenhams in order to provide the information that will help you answer these questions and more.
Debenhams review
Debenhams is a UK based retailer that operates as a department store.They offer women's, men's, and kids' clothing and fashion accessories, as well as a range of home items Free shipping is offered, and to all locations that they ship to Returns are allowed within a 28 days window, and refunds are made to the original payment method Customer support is available via post, email, and telephone.
What is Debenhams?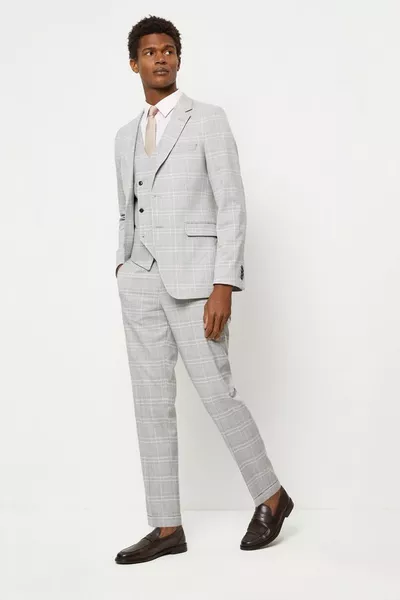 Although the focus of this review is on the fashion department of Debenhams, the store is more than a fashion store. Debenhams is a multinational retailer headquartered in London. They operate as a department store offering a wide range of items in different product categories called categories. Their departments include fashion items (for men, women, and kids), home appliances, housewares, toys and more.
Like most evergreens in the forest that starts off as a seed, Debenhams started off small as a draper store in London as far back as 1778. William Debenham joined William Clark (the founder) in 1813, and their name was changed to "Clark & Debenham".
Despite a lot of internal changes in the years that followed, the company continually grew and was incorporated as Debenhams Limited in 1905. To continue its expansion, Debenhams started a series of acquisitions of department stores in the UK.
In 1985, the Burton Group acquired Debenhams, and the Group operated the company until 1998 when Debenhams was listed on the London Stock Exchange. It was taken private again when Baroness Retail Limited acquired the company in 2003, but it quickly returned to a listing in the London Stock Exchange in 2006, and has operated as a public limited company since then. The company has over 170 stores in the UK, Ireland and Denmark. The company brand is also used for stores (franchises) in some other 20+ countries.
However, at the time of writing, Debenhams was facing some financing challenges and was literally fighting for survival; some stores were closed and many more were scheduled to be closed. As we were rounding up the review, it was announced that the company had secured a £40 million credit facility from lenders. This according to their executives is the first step in their refinancing process. And in our opinion, it's really necessary to awaken what was becoming a "sleeping giant" in the industry.
The online store can be found at www.debenhams.com. The website is mobile-optimized, so not only does it work on mobile operating systems, but it resizes to fit the screens of mobile devices. Thus, you'll be able to make your purchases on the go.
Is Debenhams legit?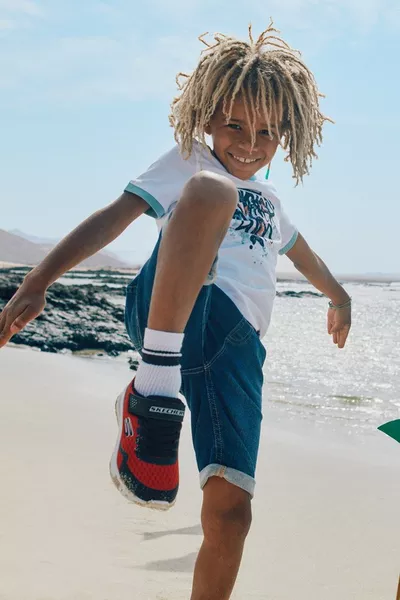 Debenhams is legit. They do not scam their customers. But it looks like the store has lots of complaints about their products, which is not a good sign.
With so many fraudsters ripping people off in cyberspace, you want to make sure that you use only legit platforms so that you won't fall victim. Especially where the platform is a store, you want to make sure that it is legit before paying for any order because if it isn't legit you could end up losing more than the order amount.
There is no doubt that Debenhams is legit. In checking for their legitimacy, we looked at whether the company is legal and whether the company fulfils orders. In terms of legality, there's no doubt. That Debenhams is an incorporated company and that they are currently trading as a public company on the London Stock Exchange says it all. Suffice it to say that no scam company will seek and obtain the legal status that Debenhams has.
In terms of fulfilling orders; Debenhams also ticks the box. First, scam stores do not fulfil orders, and one reason is that they exist only virtually with no physical identity. However, Debentures has a registered headquarter, as well as numerous stores and fulfilment centres all over the UK. That these centers hold millions of merchandise gives Debenhams the capacity to fulfill orders. Apart from having the "capacity", Debenhams actually fulfil orders, and this is demonstrated by their almost 241 years of existence.
That said; there's no doubt that Debenhams is legit. The company is 100% legal, and you'll receive your package when you order from the store.
Is Debenhams safe?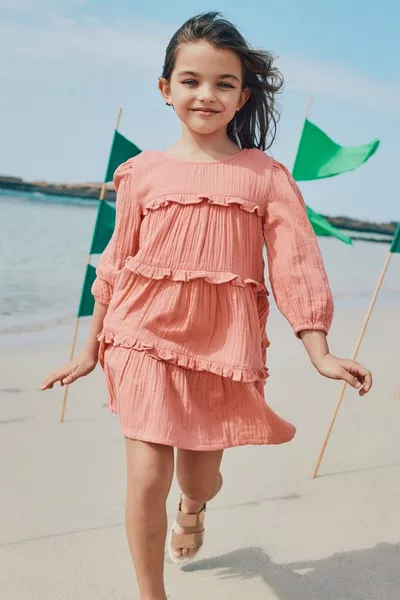 Debenhams is also safe. Apart from needing to use a legit retail store so as not to be ripped off; you'll also need the store to be safe so that the information you share with them will be protected and will not leak into the hands of other online fraudsters.
The information you'll share with a retail store you use includes personal information such as your name and contact address, as well as sensitive information like your payment card detail. You definitely don't want the latter in the wrong hands so you'll want the store you use to adequately safeguard your data.
It's safe to say that Debenhams is safe because of the numerous darts that have been thrown at the company none has to do with a data breach. However, we'll like that the company give details of the measures that they use in securing customers' data.
Usually, companies give this information (or something like it) in their privacy policy. However, while the privacy policy of Debenhams explains what they use the collected data for; it fails to tell us how the collected data is protected, only saying that "we have in place a range of organizational, procedural, and technical security measures designed to protect your personal information from unauthorized use or disclosure".
Product
Product Range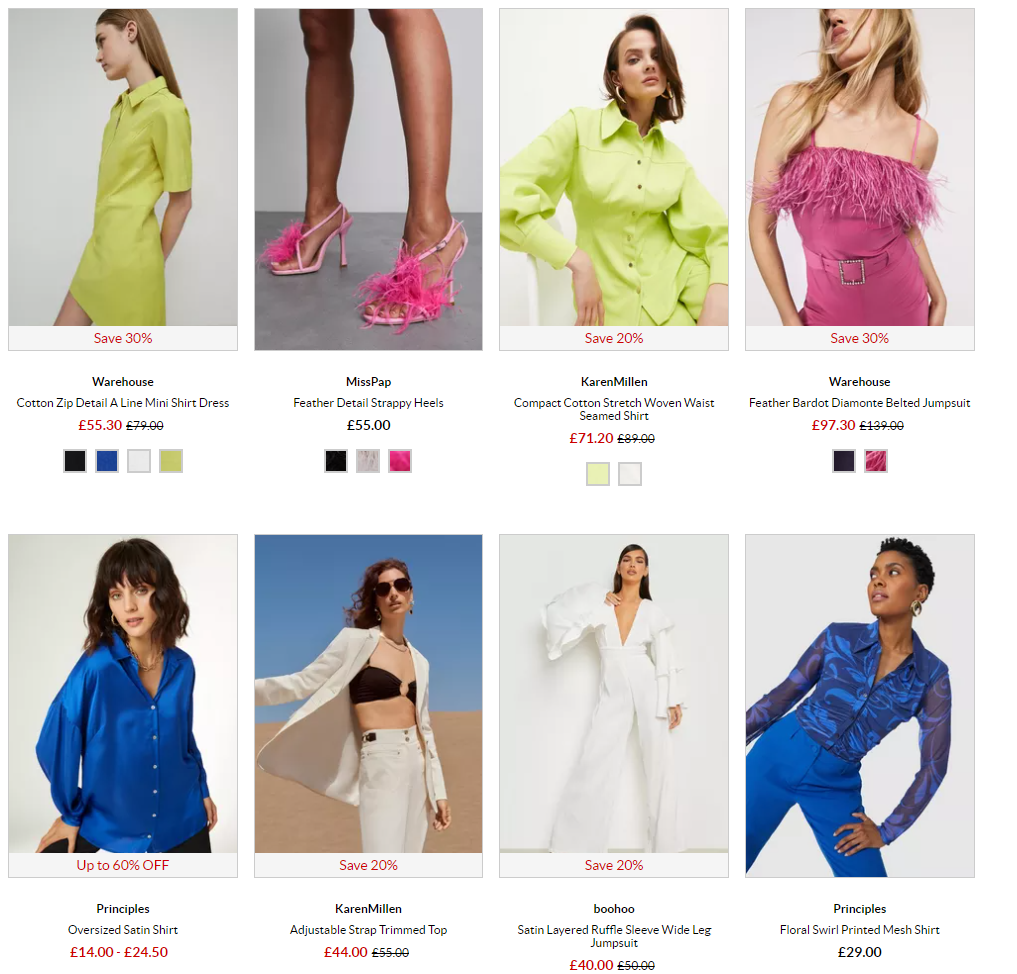 You want a shop that has a wide product range so that you can get all your fashion items in that one place instead of hopping from one shop to another. Apart from the convenience that getting all your items in one place affords, it also offers cost savings.
For example, you'll have a high order amount to qualify for big purchase discounts or free shipping; you'll also save from shipping by shipping only one order from one shop instead of paying to ship multiple orders from different stores.
In this regard, Debenhams ace it. They have a wide product range that includes clothing pieces, shoes and fashion accessories for women, men and kids. You'll find fashion items for every occasion and season. Debenhams is one store that has expanded beyond the fashion niche to also include a range of home items.
In the online Debenhams store, the different product categories as well as the different items you can get in each category are as follows:
Women wear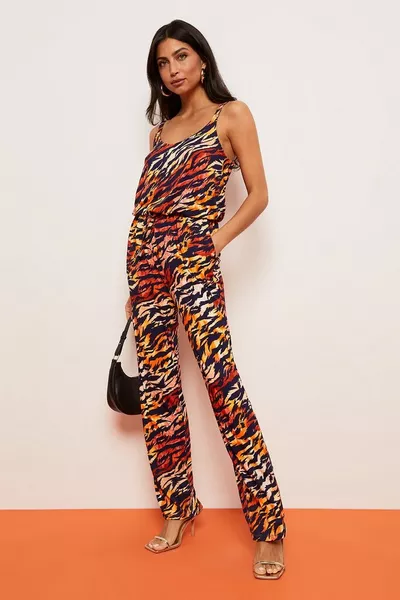 Clothing – You'll find pieces for petite and plus-size; clothing items include: Coats and Jackets, Tops, Knitwear, Trousers & Leggings, Occasionwear, Skirts, Swimwear, Jeans, and Playsuits& Jumpsuits
Dresses – Because of the different styles you'll find, dresses hold a section of their own in the women's category. Styles include Maxi dresses, Evening dresses, Party & Going Out Dresses, Work Dresses, Midi dresses, Wedding dresses, Bridesmaid dresses, Mother of the bride dresses, and Wedding Guest dresses
Shoes & Boots – You'll find Shoes, Boots, High heels, Ankle boots, Slippers, Sandals, Trainers, Wedges, and Wide fits
Accessories – Handbags, Bags, Purses, Radley, Jewellery, Watches, Occasion hats & fascinators, Shrugs & Wraps, Hats, Gloves, and Scarves
Women Lingerie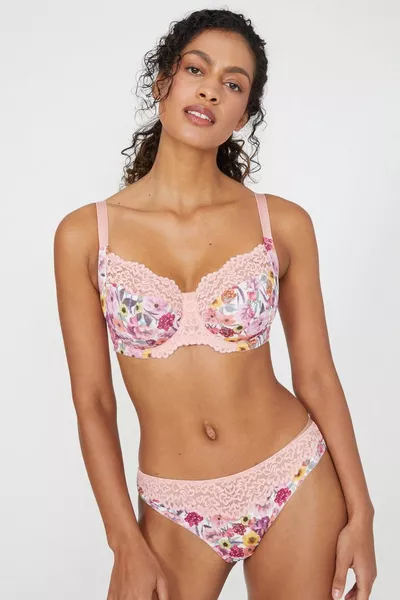 Ranges – You'll find different lingerie including sexy lingerie, everyday lingerie, bridal lingerie, lingerie sets, spring value, plus size lingerie, maternity and nursing, mastectomy & post-surgery
Bras – DD+ bras, Sports bras, Full cup bras, Multiway & Strapless bras, Push up bras, and T-Shirt bras
Knickers – Brazilian Knickers, Shorts, Multipack knickers, Thongs
Shapewear and Hoisery – Knickers and Shorts, Slips bodies & all in ones, Socks, Spanx, and Tights
Nightwear – Dressing gowns, Pyjamas, Slippers and Chemises
Beauty Products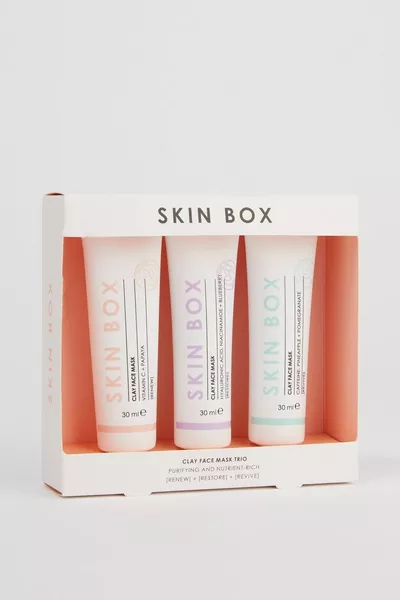 Makeup – Foundation, Lipstick, Eye Shadow palettes, Eye shadow, Mascara, Makeup brushes, and Gift sets
Perfume – Perfume, and gift sets
Skincare – Moisturisers, Cleansers & face wash. And gift sets
Men wear
Clothing – Coats & Jackets, Jumpers & Cardigans, Jeans, Shirts, Sports & Leisure, Tops, Hoodies & Sweatshirts, Shorts, Polo shirts, Suit & Formalwear, Trousers
Shoes & Boots – Boots, Smart shoes, Casual shoes, and Trainers
Bags and Accessories – Hats, gloves & Scarves, Bags, Watches, Ties, and Belts
Nightwear & Underwear – Underwear, loungewear, nightwear, slippers, socks
Men's grooming – skincare products, hair care, beard care, aftershave, shaving
Kids wear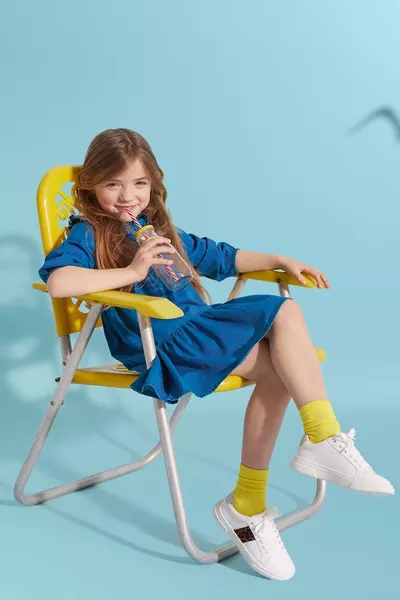 Girls – Coats & Jackets, Dresses, Shoes & Boots, Nightwear, Hats, Gloves & Scarves, Tops & t-shirts, occasion wear, sweatshirts & fleeces
Boys – Coats & Jackets, Shoes & Boots, Nightwear, Tops & t-shirts, Hats, gloves & Scarves, Occasion wear, Trousers, Sweatshirts & fleeces
Babies – Coats & Jackets, Dresses, Sleepsuits & Bodysuits, Newborn essentials, Outfits
School Uniform – Girls' school uniform, Boys' school uniform, school shoes, and school bags
Gift & Toys
Gift by occasion – valentine gift, anniversary gifts, birthday gifts christening gifts, wedding gifts and more
Gift by recipient – gift for her, gift for him, gift for kids, and more
Toys by category – outdoor toys, art & craft toys, baby & toddler toys, dolls, dressing up & pretend play, games & puzzles, LEGO, and more
Home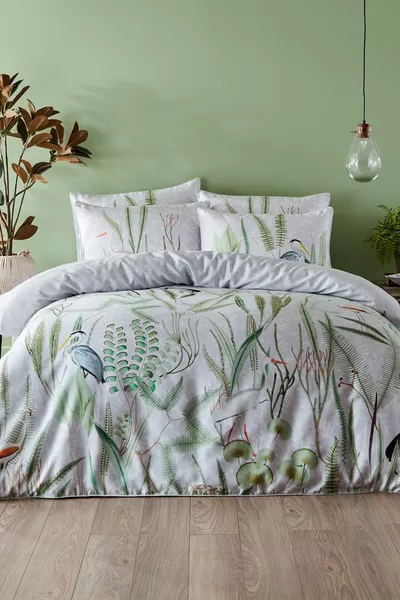 Bedding– Bed linen, Duvet covers and pillow cases, Duvets, Sheets, Pillows, and Kids' bedding
Lighting – Ceiling lights, Table lights and Floor lamps
Kitchen & Dining – Tableware, Pots & Pans, Kitchen utensils, Glassware, Cutlery, Cafetieres
Home Accessories – Artificial flowers, Candles and diffusers, Mirrors, Clocks, Towels & bath mats, Bathroom accessories, Decorative accessories, Wall & art pictures, Photo frames, and Wallpaper
Home Furnishings – Curtains, Cushions, Throws and Blankets
Luggage – Suitcases and Cabin luggage
Furniture
Sofas & Chairs – Corner sofas, Armchairs, loveseats, footstools, Sofa beds, 2 – 4 seater sofas
Living room Furniture – Coffee table, Side table, Nest of tables, Sideboards & Cabinets, Shelves, Bookcases
Bedroom Furniture – Beds, Mattresses, Headboards, Wardrobes, Bedside tables& cabinets, Dressing tables, Chest of drawers, and Storage
Dining & Kitchen furniture – Dining tables, Dining chairs, Dining sets, Bar stools
Electricals
Small appliances – kettles, Toasters, Coffee machines, Irons, Juicers, Blenders & Smoothie makers, Slow cookers & rice cookers, Fryers, Grills, Food processors & Mixers
Household Appliance – Cookers, Ovens, and hobs, Microwaves, Dishwashers, Fridges & Freezers, Fans & Humidifiers, Heating, Air Conditioning, Washing machine &tumble dryers
Beauty & Health Electricals – Hair styling, Electric toothbrushes, Mens shavers, Men's grooming electrical, Hair dryers, Hair straighteners, Massage, and more
Audio, Vision & technology – Audio, Headphones, Fitnes & activity trackers, Phones & accessories, Laptops, tablets & computers, Monitors & Printers, TV & home cinema
Inventory Size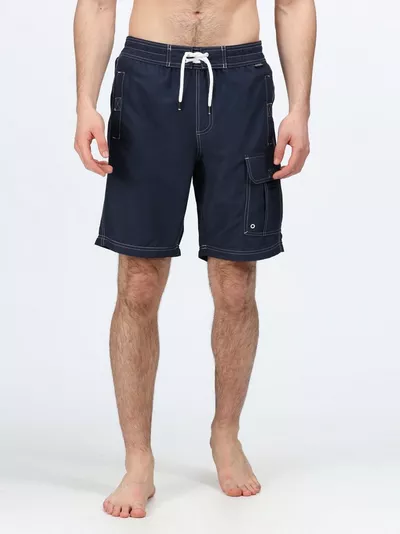 The wide product range of Debenhams shows that you can get different fashion products in the store. However, while having different products types is important, it is equally important to have a large inventory size for each product type. That is, you need a large selection to browse through when you want to buy any particular product. With a large selection of items, you'll be more likely to find an item that matches your preference and budget.
In this regard, Debenhams also does very well. They have a humongous amount of items in almost every product section. For example, at this time of writing, in the women's category, there were about 6,000 different styles of tops, over 5,500 different styles of dresses. The men's category also held a large inventory; there were over 1,500 styles of Coats and Jackets, over 740 styles of trousers, and over 300 jeans.
Suffice it to say that, you'll be spoilt with choices in Debenhams. With a large inventory size to choose from, you'll find items you like no matter your budget.
Price and Related Policies
Prices
The price of items in a store is an important consideration when looking at stores because you will not want to pay over the tops for any item. Thus, the ideal store will have items whose prices are perceived as low and affordable.
Debenhams does well in this regard. Their prices are not the lowest in the market, but you'll find that they are very competitive prices. You'll find that you'll be able to get fine pieces at pocket-friendly prices. For example, at the time of writing this review, many of the women's tops were in the £6.00 – £30.00 range, while their dresses start from about £20 to around £100. The affordable items did not stop with the women's items; in the men's category, you'll find Coats and Jackets ranging from around £35 to £130; many of the tailored trousers were priced at £15 – £30; while many of the jeans went for £30 – £80.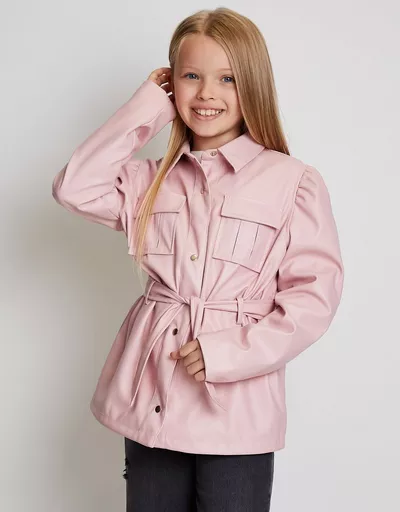 Promotions
Promotions offer customers the opportunity to get products for free or for less than their full prices. Who doesn't like a cost-saving offer? I sure do. And there are many shoppers like me because customers are known to jump at promotional offers. Thus, the ideal fashion shop should offer many promotions.
If there is one area where Debenhams totally aced it, it is in promotions; they offer a ton of cost-saving offers. At the time of writing this review, upon getting to the landing page of their website, we found a "Top Offers" section that advertised many offers that including:
15% off a great range of fragrances and make-up
20% off designer lingerie
20% off women's handbags
Up to 30% off new season womenswear
Buy 1 get 1 half price men's denim brands
Up to 30% off kidswear
As we entered the product categories to browse listings, we saw other offers that included: up to 30% off women's knitwear, and up to half price women's wear. We also found 3 for 2 women knickers where you pay the price of two and get three knickers. In the men's category, some hidden offers were: up to half price shoes and boots, and 40% off Calvin Klein underwear.
Payment Method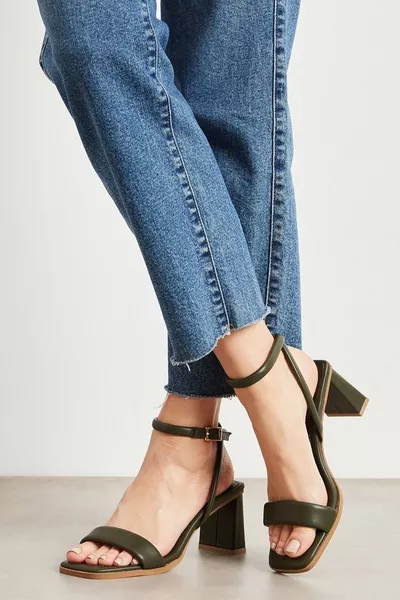 You want a store that supports an array of payment methods so that you'll not have issues with finding a method to use in conveniently paying for your orders.
Debenhams accepts payments made using credit/debit cards such as Visa, Master card, American Express, Delta/ Connect, Maestros, and Japanese Credit Bureau (the UK only). They also accept gift and reward cards.
Unfortunately, cards are the only method of payment accepted. Debenhams does not accept PayPal which is the preferred payment method of most customers.
They used to have store cards that could be used for payments, but they no longer issue these. The support for credit cards means you'll be able to make payments from any one of the supported regions. However, if you'll rather not pay with cards, Debenhams may not be ideal.
Shipping Policy
Online shopping is different from shopping in brick and mortar stores in that you won't come out of the online shop with the purchased items; the items have to be shipped to where you'll receive delivery of them.
Thus, in any online purchase shipping is an important consideration. The three shipping elements that should be considered are shipping destinations, shipping times and shipping costs.
Shipping Destination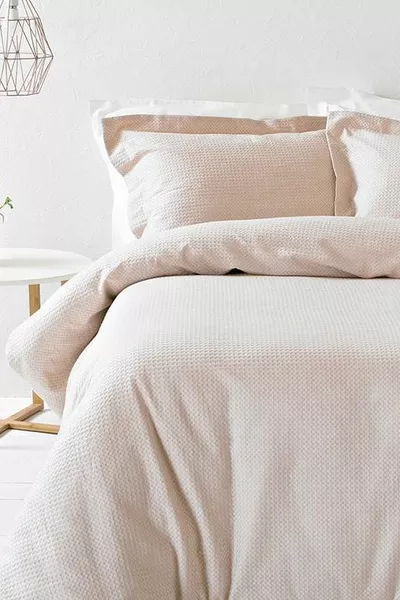 You'll want to know if the online shop ships to your location. If your location is not served by the store, it'll be difficult to receive delivery of your order. Thus, the ideal online fashion store will ship to many locations across the world, so that your location will most likely be covered.
In this regard, Debenhams is only a middle player, as they ship to just over 60 countries. The countries that they ship to are as follows: Andorra, Anguilla, Antigua, Argentina, Aruba, Australia, Austria, Bahamas, Barbados, Belgium, Belize, Bermuda, Bolivia, Brazil, British Virgin Islands, Canada, Cayman Islands, Chile, Colombia, Costa Rica, Cuba, Dominica, Dominican Republic, Ecuador, El Salvador, Falkland Islands, Finland, France, French Guiana, Germany, Guadeloupe, Guatemala, Honduras, Israel, Italy, Jamaica, Kenya, Liechtenstein, Luxembourg, Martinique, Mexico, Monaco, Montserrat, Netherlands, New Zealand, Nicaragua, Norway, Panama, Paraguay, Peru, Portugal, Puerto Rico, San Marino, Singapore, South Africa, Spain, Sweden, Switzerland, United States, Uruguay, US Virgin Islands, and Venezuela.
If you're not resident in any of the listed countries, you'll have to look at another online fashion store for your purchases. You'll find fashion stores that cover over 200 countries including all the regions of the world. You'll notice that Debenhams can increase its customer pool by expanding its coverage to include Asia and Africa (save South Africa).
Shipping Times and Cost
After placing your order, you don't want it to take forever for it to be delivered to you; thus, you'll want a store that offers fast delivery. In the same vein, you'll not want shipping costs to be too high, as that can take the total expenditure to unacceptable limits. Thus, you'll want the ideal fashion store to have shipping costs that are as low as possible.
The shipping time and cost depend on the country the order is going to. For domestic UK orders, there are a number of delivery options; these include Standard Delivery, Next Day Delivery, Nominated Day Delivery, Next or Nominated Evening Delivery.
Standard Delivery takes five working days and is delivered between 8 am and 8 pm (Monday to Friday). It cost £3.49 for orders below £50 but is free for all orders of £50 or more. The Next Day Delivery costs £3.99, and it is as its name suggests.
You'll get the items the day following your order placement, between 8 am and 6 pm. The Nominated Day Delivery allows you to choose a day, and your order will be delivered to you on that day between 8 am – 6 pm. It also cost £3.99. For the "Next or Nominated Evening Delivery", you'll get your package between 6 pm and 10 pm of the next day or the day you choose (except bank holidays). It cost £9.99.
For international orders, there is only one shipping option, which is standard shipping. Shipping is free to every location for orders of £50 or more; but for orders under £50, there is a charge which depends on the country. The shipping time also depends on the particular country, but international shipping usually takes 4 – 14 working days.
For example, for US orders, delivery takes 7 – 9 working days; and it cost £10.00 for orders under £50, but is free for orders of £50 and above. Delivery of France orders takes 4 – 6 working days, and it cost £5.00 for orders under £50 and is free for all orders of £50 and above. Delivery of Brazil orders takes 8 – 10 working days, and it cost £75 for orders under £50 but is free for orders of £50 and above.
It should be noted that these delivery times and costs apply to fashion products alone; furniture has different delivery options and details that you can look up on their website.
From the delivery times and costs; it can be seen that Debenhams does very okay. In terms of cost, they offer the lowest possible shipping cost which is free shipping. Interestingly, unlike some fashion stores where free shipping offer applies to only their domestic market, Debenhams' free shipping offer applies not only to their domestic UK market but worldwide (that is, all locations they ship to).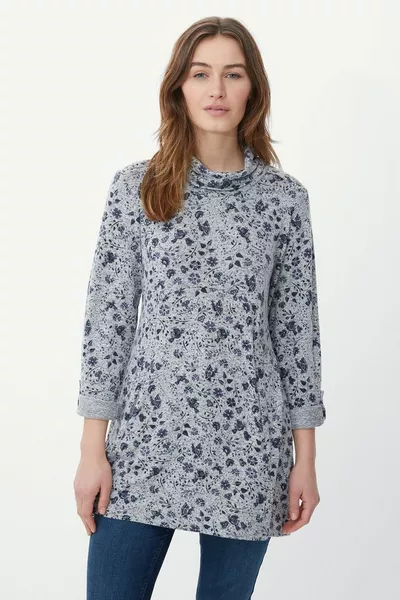 Another impressive thing is that the qualifying order is not set high. With only £50, you'll qualify to have your package shipped free of charge to any one of the locations they serve.
The only unripe cherry among the goods is that where free shipping does not apply (that is, for orders under £50), the shipping charge can become cost-prohibitive, especially if the package is travelling far. For example, it cost £75 to ship such a package to anyone in Brazil, Colombia, and South Africa. I don't know if you will, but for sure, I won't be paying £75 to ship a £40 piece.
Shipping times are also relatively fine. International customers (especially US customers) may be disappointed to find that there are no expedited delivery options available for international orders. However, the advertised delivery times for most locations are relatively fine (For example, 4 – 6 working days for most European orders).
Delivery Issues
However, it would seem that Debenhams does not deliver on their advertised delivery time. This is because customer reviews in independent third party review platforms are full of negative reviews. For example, in Trust Pilot, Debenhams has an average rating of 2.2 out of 10, as 72% of the almost 2000 reviewers rated the company as poor. Many of the complaints centred on late and un-received deliveries. In too many cases customers' orders did not arrive at anything near the expected delivery times.
The frequency of this can only mean that it is the norm rather than the exception. In some very nasty cases, customers reported not receiving the order at all but receiving a message from Debenhams that the package has been delivered. In some of those cases, Debenhams even claim that the order was signed for, while the customer produce evidence that no one was home to have signed for any package. We understand that issues are inevitable, but not receiving the delivery is a pretty big issue, and the fact that it was reported numerous times means that it is a big problem in the company.
Returns Policy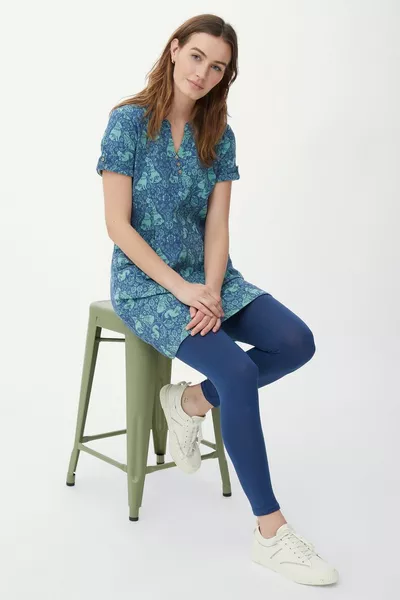 There are many reasons why you may have to return an item in your order back to the store you purchased it from. Some of them could be due to the store; such as when the store delivers a wrong or faulty item to you. Other reasons could be due to you; such as when the item does not fit because you had ordered the wrong size, or when you change your mind about the item. Whatever the case, you won't want to be stuck with items that you don't like; thus, you'll want a store that will allow you to return any item in your order that you are not satisfied with. Thankfully, like most fashion stores, Debenhams allows returns.
US domestic orders bought in store can be returned to the store, while online purchases can be returned using Hermes or Post Office. International orders can only be returned by post.
Returns Window
If you want enough time to decide whether you'll keep the item or return it to the store, then you'll want a store that allows a big returns window (that is, how much time you have to return the item to the store from the day it was delivered to you).
Debenhams has a 28 days returns window. This is about the average returns window in the industry; some established stores give only 14 days, while those that allow more days give 30 days. With the 28 days offered, you'll not have to race against the calendar to get your returns to the store in time.
Ease of returns
You want the return process to be without hassle, and that is exactly what Debenhams offers. You don't even need to contact customer support before proceeding with the returns, except it is for an item that is faulty/ damaged upon delivery.
All you need do is: complete the returns form on your note stating the reasons for returning the item, repackage the item in the original packaging (or a suitable alternative), and include the returns note in the parcel; then attach the returns label to the outside of the parcel, and drop it off with the carrier.
Conditions of Returns:
Just as it is with almost every other store, the returned items must meet some conditions for them to be accepted. Since the items will be repackaged and put back up for sale, they must be in their original new conditions. The items you are returning must not be worn, washed, damaged or altered; and they must have all tags and labels in place.
For health and hygiene reasons the returns of certain items are not allowed. These include pierced earrings or other pierced body jewellery; underwear, lingerie, control wear, hosiery, and swimwear that have hygiene strips broken or packaging damaged; and pillows, duvet and bedspreads that have the original packaging opened. This is similar to what you'll find in other fashion stores.
Interestingly, Debenhams allows the returns of sales items. There are many stores that do not allow returns of sales items; thereby thrusting their customers between the devil and the deep blue sea. That is, the choice of having to shop full price (think: expensive) to be able to make a return, or shop sales items (think: cheap) and not being able to return an item you're not totally satisfied with. Therefore, it's super cool that Debenhams allows returns of sales items.
Cost of Returns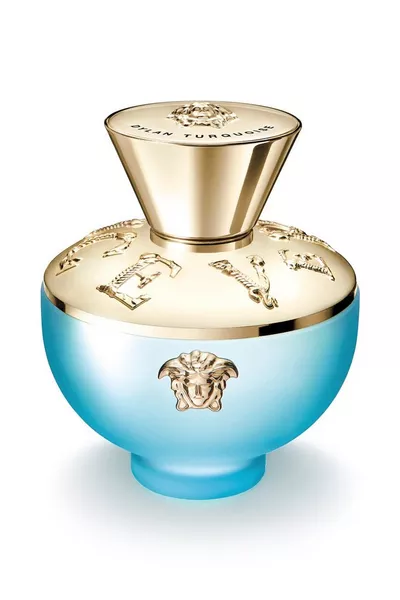 You won't want a store that makes returns cost-prohibitive. Thus, the ideal store will offer free returns or rates that are friendly.
The cost of returning all UK domestic orders is free (except you're using Royal Mail and the return package is more than 5kg in weight). For international orders, returns are only free for items that are faulty or damaged upon receipt; and even the original delivery charge will be refunded. Where the reason for returning an item is other than that the item is faulty/ damaged upon receipt, the sender will bear the cost of the return. However, if the returns is within the EU, the original delivery charge will be refunded, but if the returns are from outside the EU, the delivery charge will not be refunded.
Where free returns do not apply, the cost of returns charged will be up to £7.50 per kg. We didn't like that it is not a flat rate.
Exchanges
Sometimes you only want to return an item and get another one in its place instead of getting refunded. Exchanges help you to get the new item quicker than if you were to wait for a refund before having to place the new order. Thus, you'll want a store that allows exchanges.
While not many fashion stores allow exchanges, Debenhams does. However, exchanges apply to the only UK returns. For all international returns, you'll have to wait to get refunded before placing an order for the new item you want.
Refunds
Debenhams issue refunds through the original means of payment. This is how we want our refunds, and not the store credits that some fashion stores issue. With the refund coming via your original payment method, you may decide to go to another shop for your purchase; but where the refund is in-store credits, you'll be restricted to getting your item in the particular store.
Another consideration is how long it takes the store to issue the refund. Debenhams says that after the returned item has been received back at their warehouse, it will take 3 – 5 working days to credit your account. If Debenhams live up to that timeline, it will make them one of the speedsters in issuing refunds because there are stores that can keep you waiting for up to a month.
However, the many customers' reviews of the fashion store that can be found on independent online platforms show that fast refunds are the exception rather than the norm.
Customer Support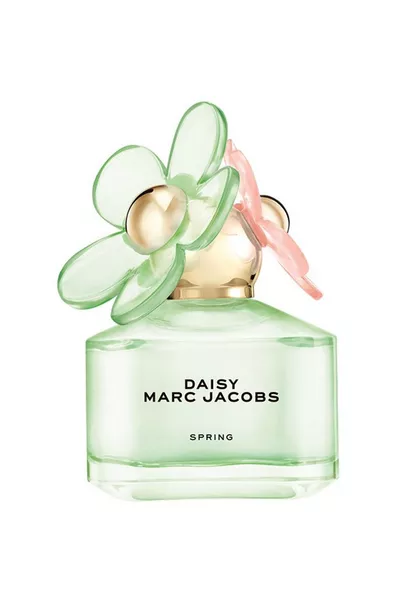 When using any platform for shopping, you may have questions about using the platform, a problem that you'll need the store to resolve, or some feedback that may help the platform get better. Thus, you'll need to contact the platform, and you'll want them to be responsive when you initiate contact.
In this regard, the ideal store will provide different channels for reaching them, and will provide prompt and helpful responses.
The first step to getting answers from Debenhams is the FAQ section of their website. It holds articles to many of the questions that customers have asked in the past. If the self-help articles do not help, you may initiate contact with a customer support rep of the company through email, post, or phone.
To send a letter by post, you'll have to address it to Debenhams Customer Services, 4th Floor, 10 Brock Street, Regent Place, London. However, because the response from this service takes very long; you'll be better served using the email service.
For the email service, you may use the contact form available on their website, or you may send an email directly from your email account using the email address [email protected]. Whatever the case, you'll get a response in your inbox within 48 hours. This is one place where Debenhams can improve the customer support service; the response time of 48 hours is relatively slow.
If you'll rather not wait to get a response, you can use the telephone service. For the fashion line, the line to call is 0344 800 8877, while international customers may use +44114 450 2194. The phone lines are open between 8 am to 11 pm, Monday to Friday, and between 8 am to 8 pm on weekends.
However, you should know using the phone service attract some charges (mostly, local telephone rates). Many people will not want to pay money via call rates to get help; thus, we'll want to see toll free lines. Alternatively, Debenhams can provide live chat which will also offer instant feedback but without the charges.
We've documented that some of the problems the company has been dealing with are late delivery and no delivery. As you'll expect, they will be inundated with customer support requests. First, it doesn't help a customer with a complaint that the response time is long or that he/ she will be charged when using telephone support. Also, the many customer reviews online show that many customers are left unsatisfied with the support received.
However, we must say that our experience with the customer support service when testing the Debenhams for this review was satisfactory. Again that may be because we didn't have any serious issues that we'll need customer support to help us with.
Pros:
They offer a wide range of products for men and women, including a range of home items
They hold a large inventory of each product type
Their prices are competitive (low and affordable)
They offer a host of promotions and cost-saving offers
Free shipping is offered, and it applies to all supported locations
Qualifying order for free shipping is low (just £50 and above)
They offer a generous 28 days returns window
They allow returns of sales items
They allow exchanges (albeit for only UK orders)
Cons:
They do not ship to many regions of the world
They support limited payment methods (for example, there's no support for PayPal)
In-store pick-up delivery option is not offered
There are too many customer complaints of late and no-delivery
Customer support is not available 24/7; live chat is not available as a customer support option, and you'll pay local call rates when using the telephone service
Response time for the email service is relatively slow
Conclusion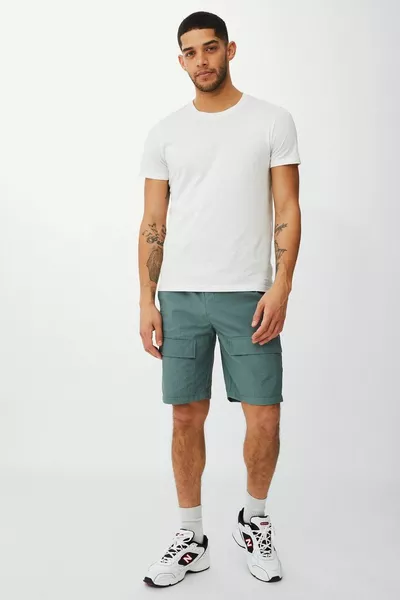 Debenhams is a legit retail store. By operating as a department store, they offer a wide range of products in different categories. Their fashion department also holds different product types and a large inventory of each product type. You'll find clothing, shoes and accessories for men, women, and kids.
Their prices are also very competitive. You'll find elegant pieces no matter your budget. They also offer free shipping to every location. However, their shipping coverage is limited, and there seems to be niggling problems with deliveries in the company.
However, to ensure customer satisfaction; you can return items to the store, and you'll get a full refund. To sweeten the deal, they offer a generous returns window of 28 days, the issued refund to the original payment method, and allow returns of even sales items. And if you have issues, you can reach their customer support via email and telephone