About Earth Shoes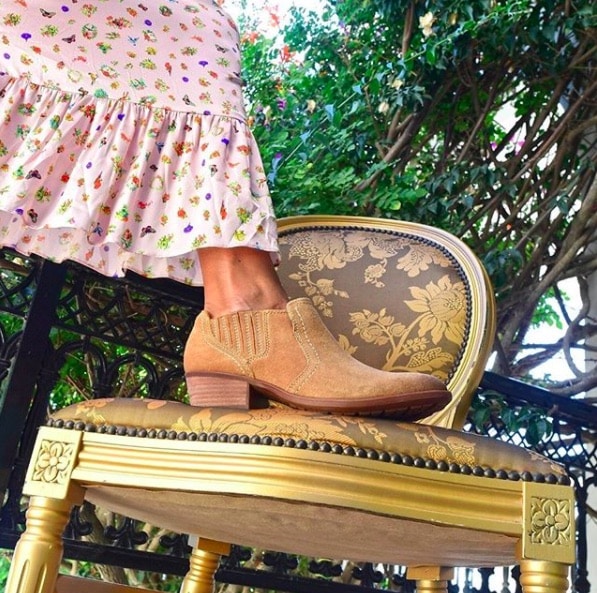 Earth is a US-based brand committed to sustainable minded design and manufacturing. Earth designs a range of retro-modern women's shoes that exude wellness and comfort. They're your everyday shoes, crafted with the health of our planet in mind.
This Earth shoes review takes a deep dive into the brand and its products, so that you can feel confident about your purchase decision.
Overview of Earth Shoes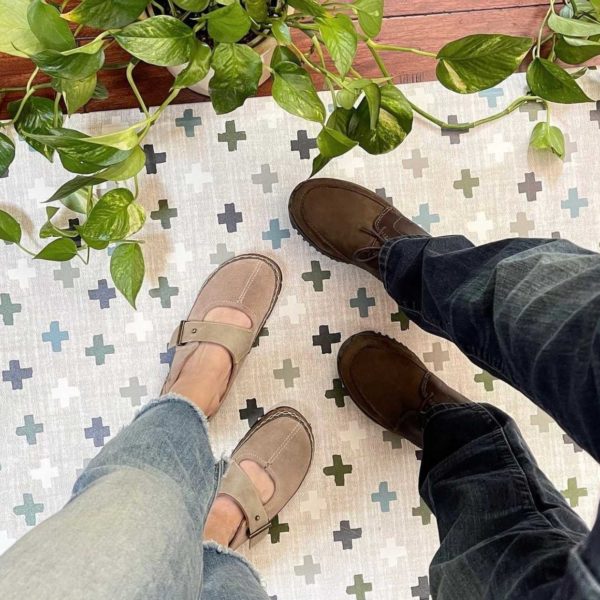 Earth identifies itself with Modern Wellness Fashion. Their vision is simple: look good, feel good, do good. The brand is environmentally conscious and holds itself responsible for its mark upon the earth. They're also focused on improved and sustainable shoemaking methods: using water-based non-toxic glues, vegetable tanned leathers, and glue-free shoeboxes.
Since 2015, Earth has partnered with Trees For The Future to plant over 1,000,000 trees. Earth directs sales toward planting trees in developing countries across Africa and Haiti, helping to provide families with food, income, leadership, and education. By planting trees, Earth enables families to transition from damaging farming techniques to a centuries-old Forest Gardening system, one that empowers and nurtures.
Here's a quick summary of the benefits we found in this Earth shoes review:
Highlights
High quality, sustainably sourced shoes for women
Unique 1970s and retro-inspired designs in a variety of styles
Comfortable shoes with arch support
Offered in medium and wide width
Reasonably priced for designer footwear
Many positive customer reviews
Free shipping and returns in the US; free shipping for Canadian orders over $120
It won't surprise you that the best way to describe these shoes is earthy. They're casual, versatile, and down to earth. Style and comfort really go head to head with Earth shoes.
Plus, the brand carries tons of women's sneakers, sandals, casual shoes, flats, wedges, heels, and boots. However, we can't possibly go through everything in this Earth shoes review, so we chose to showcase some fan favorites.
Earth Shoes Rocco Review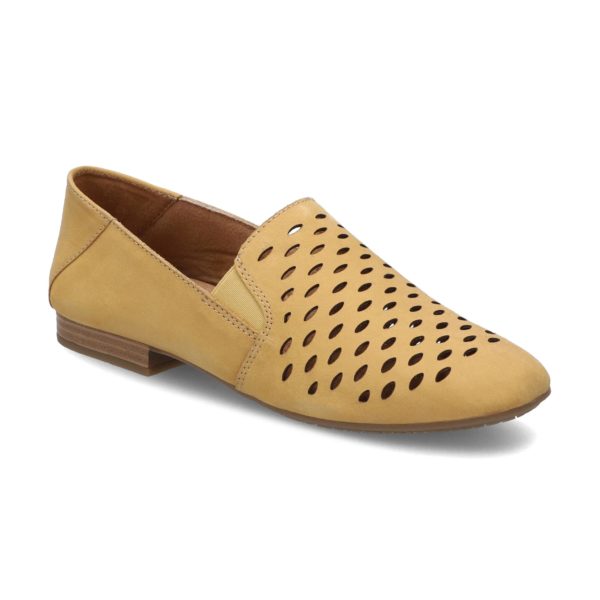 The Rocco: where casual style meets premium design, this shoe features nubuck leather for that ultra-soft feel. With a simple and classic loafer silhouette, this pair boasts versatility.
The square toe and minimal heel are ideal for daily wear, while the distinct laser-cut pattern provides breathability and style for summer months.
With a cushioned footbed and stretchy yet secure upper, the Rocco comes in four color options including yellow, blue, black, and tan, and retails for $70 (down from $90).
Earth Shoes Monarch Review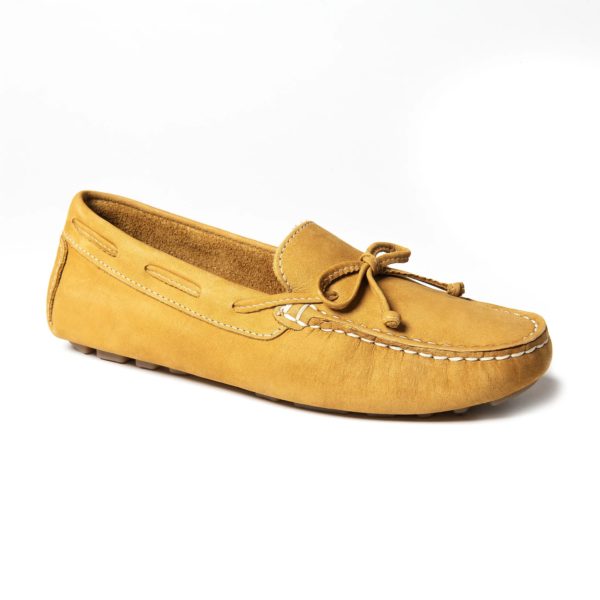 The iconic moccasin is the inspiration behind the Monarch, which is crafted from premium leather that only gets softer and more beautiful with age.
The slip-on design ensures easy daily wear, while the 5 color options ranging from classic to bold add a unique touch to your wardrobe. Plus, the shoes feature the enhanced support of the Powerpath® footbed and a driving moc outsole for functionality.
Whether you need them for hanging around the house or to match a casual fit in the great outdoors, you can't go wrong with the Monarch for $60 (down from $100).
Earth Shoes Erica Review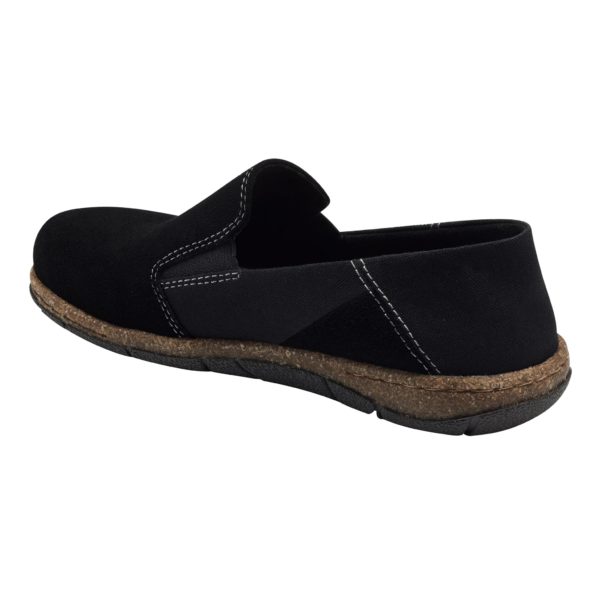 Is a classic, simple, and versatile pair of shoes missing from your wardrobe? It's time to welcome Erica into your life.
Inspired by Scandinavian designs, this pair of loafers features a rounded toe, soft silhouette, and a cork-style Powerpath® footbed that provides ample bounce and support. They're ideal for hanging around the house, a casual day at work, or even running errands.
Crafted from moisture-wicking premium suede and recycled canvas, the Erica is available in three neutral color options. Scoop a pair of these versatile slip-ons for $70 (down from $85).
Earth Shoes Ellery Review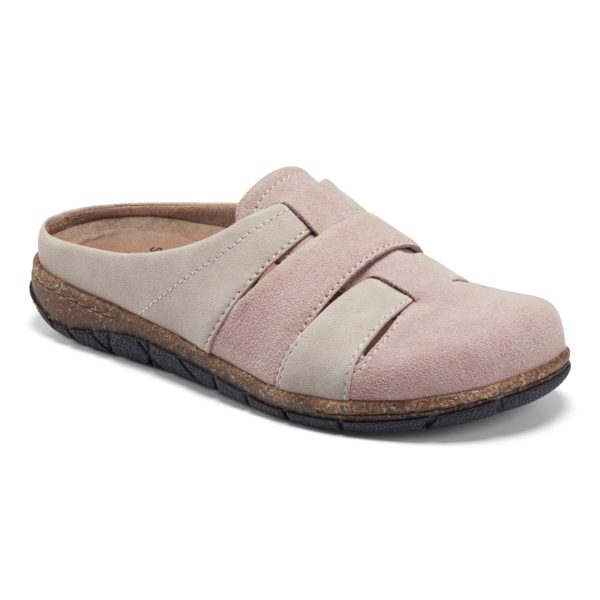 Sophisticated and playful are the two words that describe the Ellery clog. Made from a soft yet durable suede, this pair features overlapping color blocked panels for an eye-catching look.
The Ellery clogs are also made from fabrics sourced from an LWG gold rated tannery to ensure sustainability. Their moisture wicking lining is ideal for warm days, and the brand's classic Powerpath® footbed provides a comfy fit.
Choose from a soft baby pink, classic black, warm tan, or light blue finish for $70 (down from $80).
Earth Shoes Shanti Review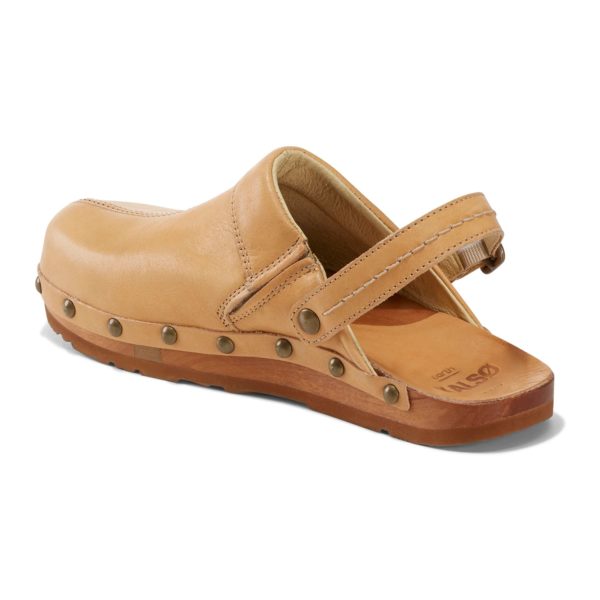 Support, function, and fashion are all implemented into the Shanti clog, featuring a durable leather upper, an adjustable heel strap, and a studded detailing.
They also have a spacey toe box, a negative heel, and a bouncy, rubber flex outsole for easy on-off wear. Designed to be cool and comfy, the Shanti clog comes in natural leather, black wool, and black leather.
Match a pair to every outfit for $245.
Earth Shoes Reviews: What Do Customers Think?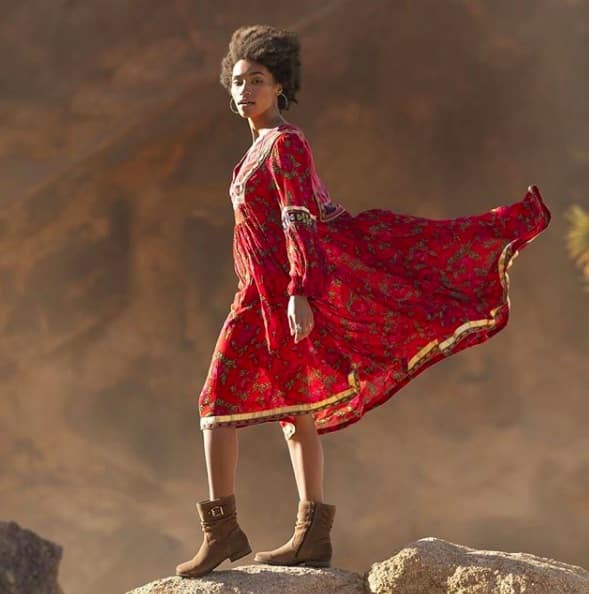 Now, Earth Shoes sound great but are they worth the buy? To try and help you decide, we scoured credited review sources and the brand's official website for customer feedback. We found star ratings for 4 out of 5 pairs featured in this review:
Earth Shoes Monarch: 4.5/5 stars based on 3 reviews via earthshoes.com
Earth Shoes Erica: 4.5/5 stars based on 2 reviews via earthshoes.com
Earth Shoes Ellery: 5/5 stars based on 4 reviews via earthshoes.com
Earth Shoes Shanti: 5/5 stars based on 62 reviews via earthshoes.com
Turns out, many customers who bought a pair of shoes from the brand's website became happy shoppers. One fan commented on how much the Shanti clogs have helped their back:
"These shoes fit my feet so well. My feet seem so relaxed and comfortable – no foot fatigue, no tightness in the evenings. I noticed, also, that my lower back seemed to re-align a bit which also seems to remove tension and allow it to move more freely. Although I thought the shoes would look bulky and clunky, they look great!!!! Thank you!!!"
Another customer recommended the Ellery slides for their comfort level as well:
"I wore these shoes yesterday. Had them on all day. I usually dont wear sandals or shoes all day. But with these I wore them all day. That is how comfortable they are. I have them in the blue color. So, if anyone is debating buying these shoes, I say GO FOR IT!!!!!!!!!!"
And for those who struggle with foot pain, a third customer pointed out how great the Monarch moccasins are for everyday wear:
"I have feet issues and I'm happy to report these are turning out to be quite comfortable. I bit snug at first but these stretch a bit so I have no bunion pain (usually an issue for me). I believe these are true to size because there is some stretch after wearing for a brief period of time. I do not wear socks with these shoes. That might make a difference in how the shoe size feels. I hope to get another pair in a different color."
Overall, it seems that customers truly adore Earth Shoes and why wouldn't you?
Are Earth Shoes Worth It?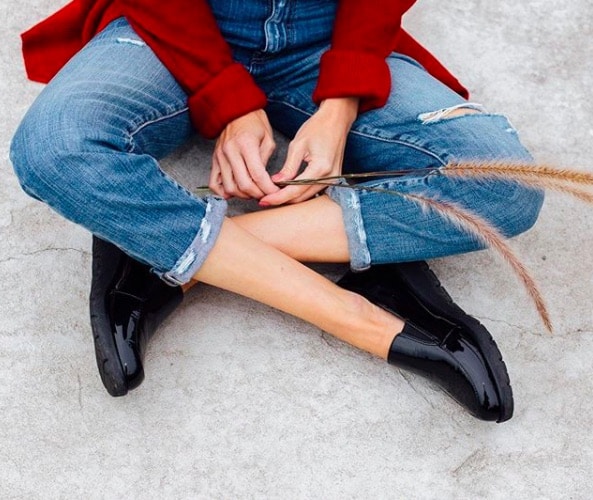 Many customers attest to their comfort and quality, so if these are a priority for you, the shoes are definitely a good bet.
Earth Shoes is also committed to helping the environment and welfare of people in developing countries, so you can feel good about buying from the brand.
To top things off, Earth shoes have original retro-inspired designs, so you'll definitely get compliments on your style. We highly recommend this brand.
Earth Shoes Promotions & Discounts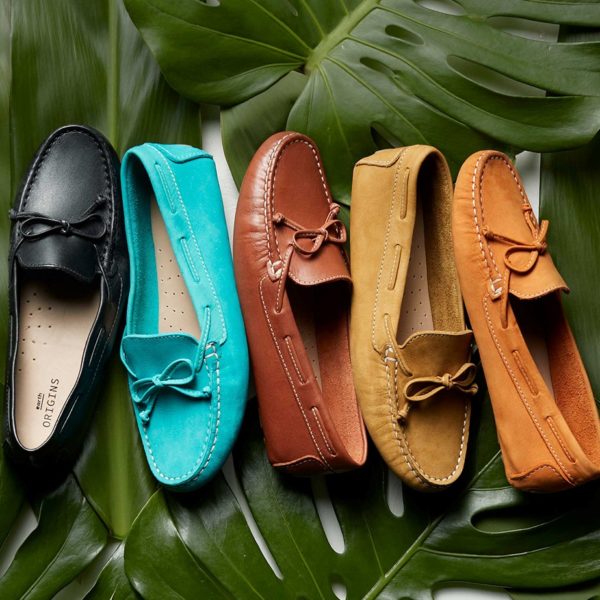 Great news in this Earth shoes review: the brand currently has an up to 75% sale to celebrate its 50% birthday! Few of their new designs are discounted, but you can find many others at significantly reduced prices. New customers get 20% off their first order by signing up for the Earth email list.
Where To Buy Earth Shoes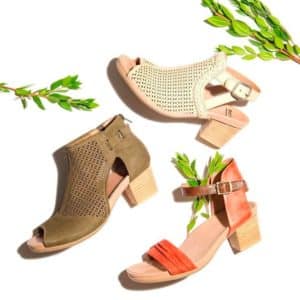 This Earth shoes review turned up tons of purchase options in Canada and the United States:
Retail stores: you can find many stores selling Earth shoes; check out their Store Locator
Earth shoes Amazon
Zappos Earth shoes
QVC Earth shoes
Note that Earth shoes Walmart options are not by the brand—the name refers to the style only.
FAQ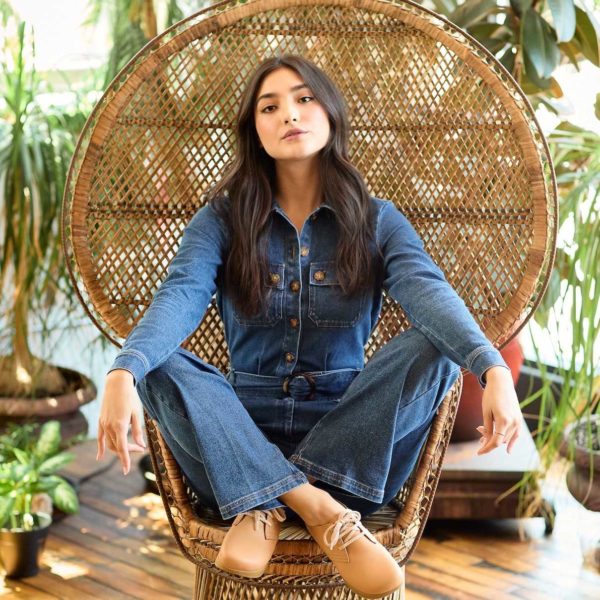 Earth Shoes Sizing
Earth shoes are offered in US sizes 6-12. Some models are offered in both medium and wide width.
Earth Shoes Shipping Policy
Earth ships to the US and Canada and is working on expanding their international delivery capabilities.
Free ground shipping is available in the Contiguous United States, Alaska, Hawaii, Puerto Rico, Continental United States and APO/AA/AE/AP destinations on all orders. Orders ship via UPS/FedEx Basic with final delivery by the UPS, USPS or FedEx commonly within 5 to 10 business days depending on distance to destination. Orders placed after 2 pm EST ship the following business day.
2-day Expedited shipping in the US is also available, with packages arriving by 4:30 pm to businesses and 8 pm to residences in rural areas in the Contiguous US. Orders placed after 2:00 pm EST will ship the following business day. UPS/FedEx transit days start the day after your order ships, and do not include weekends or holidays.
Orders over CA$120 receive automatic FREE standard shipping (excluding the three Northern Territories: Yukon, Northwest Territories, Nunavut). Most orders are shipped in 1-2 business days Monday – Friday, excluding holidays.
Estimated delivery in Canada is 8-10 business days depending on the location. In-transit time does not include standard processing time of 24-36 hours. Business days do not include Saturdays, Sundays, or Holidays.
Earth Shoes Tracking
Earth offers tracking on all orders and shipment status can be viewed from your order history:
If you have an Earth account:
Enter your Earth login
Click on My Orders
Find the order you'd like to track and select the tracking number listed
You'll then be directed to the UPS or FedEx carriers shipment tracking page
Guest Checkout:
Visit the Track Order Section at the bottom of the page
Enter your order number and shipping zip code
Click 'Track Order'
Select 'Order Shipments'
Click the Tracking Number(s) shown to be lead to the UPS or FedEx carriers shipment tracking page
Earth Shoes Return Policy
Earth wants you to be 100% happy with your order, so all merchandise can be returned for a refund (with the exception of Final Sale items). They accept the return of unworn merchandise for up to 90 days from the date your order was shipped. Earth may charge a $5 return fee for refunds.
Direct exchanges are not offered by Earth, so they recommend trying on the shoes indoors to make sure they fit before wearing them outside. Refunds and replacements are only permitted with purchases made directly on EarthShoes.com (in other cases, you would have to process a refund directly with the retail store or online partner).
Customers in the US are eligible for free return shipping, and they provide you with a pre-paid USPS return label. Follow these steps to process a return through EarthShoes.com:
Login to your account, or refer to the Guest Returns section of the site
Select My Orders in the account menu to view your order history
Click 'Return Items'
Choose the reason for return and condition of the packaging
Check the boxes next to the item(s) you wish to return
Click 'Continue' and 'Print Label' to be mailed
Place the Return Label on your package and drop it off at the nearest USPS location
Contact Earth Shoes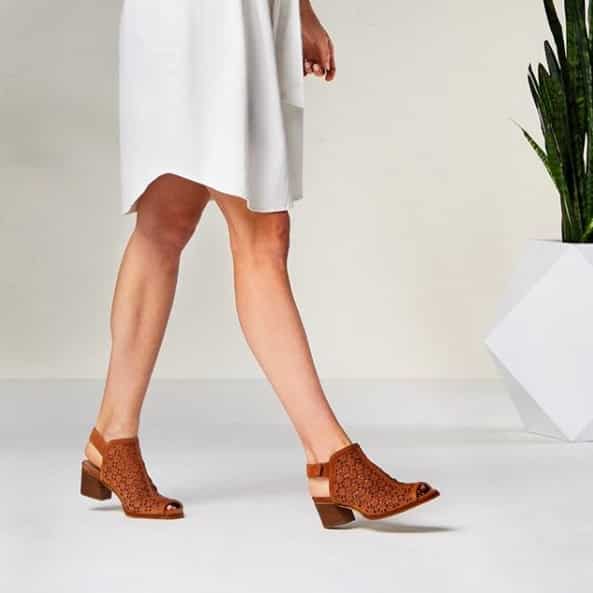 For questions beyond this Earth shoes review, you can contact the team via:
Contact form on their website
Phone: 1-877-372-2814
Email: customerservice@earthshoes.com