About Venus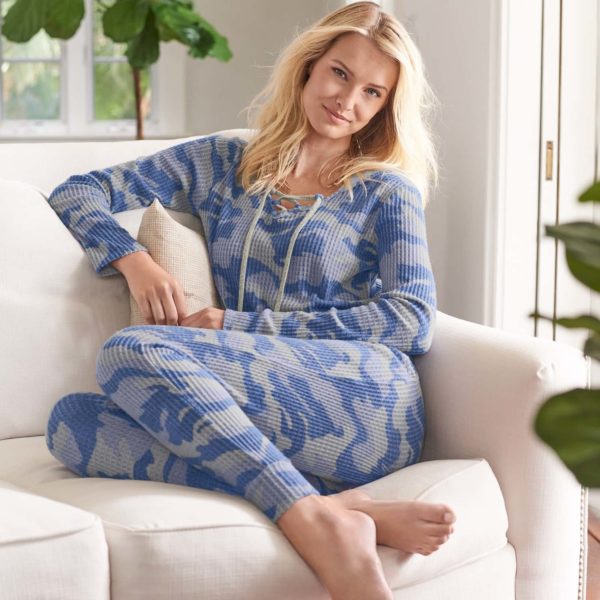 If we were to characterize Venus as a well-dressed woman, we'd say that the brand is emblematic of a modern-day Aphrodite. The apparel shop offers a wide selection of stylish fits, ranging from body con dresses, cashmere sweaters, and denim rompers.
Apart from H&M and Aritzia, this clothing store harbors that classic New York meets L.A aesthetic that most trendsetters adore.
Venus is no up-and-coming label, as it's been in the clothing business for decades. As a result, they've amassed a sizable following of over 219k on Instagram. If you're ever running low on outfit inspiration, numerous shoppers have shared their best looks under the hashtag #venusmoment. The brand boasts a large audience on Facebook and Twitter as well.
For those looking to expand their ever-growing wardrobe, let this Venus review provide a heads up on what to expect with this brand. We'll offer a closer look at the company, its products, customer ratings, some FAQs, promotions, and more to help you decide if it's worth checking out.
Overview of Venus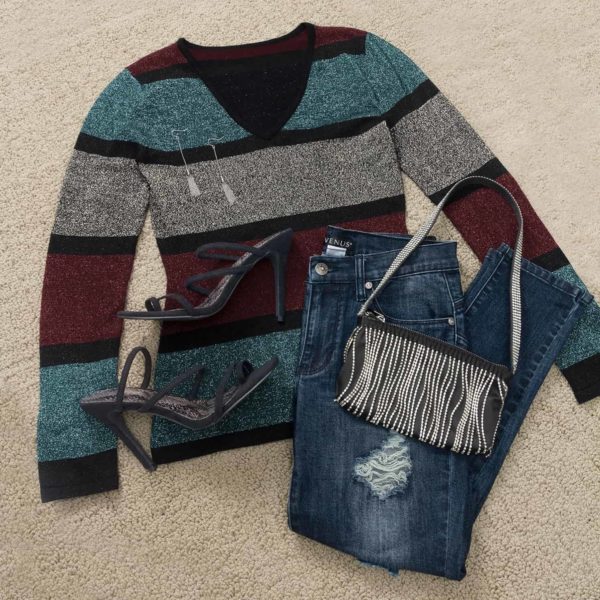 Venus, as its name implies, is dedicated to the modern-day woman. In its eyes, we're boss babes, go-getters, and overachievers who just happen to dress exceptionally well.
From slim-fit silhouettes to vibrantly colored patterns, Venus clothing is meant for those who love to stand in the spotlight. According to the company itself, its apparel "can get you noticed for a look that's uniquely yours. Set the tempo for your day. Help you conquer the task. Make you feel your best." 
Since its debut in 1982, this Florida-based company has continued to maintain the latest fashion trends. Today, Venus is co-run by CEOs Sascha Peters and Daryle Scott. They've since moved their headquarters to Jacksonville.
Before we get into this Venus review, let's go over some initial highlights:
Highlights
A wide selection of fashionable and versatile clothing to choose from
Reasonable prices
Offers several promotions on its website
Has a mobile app that customers can download
Provides a sale outlet for customers to peruse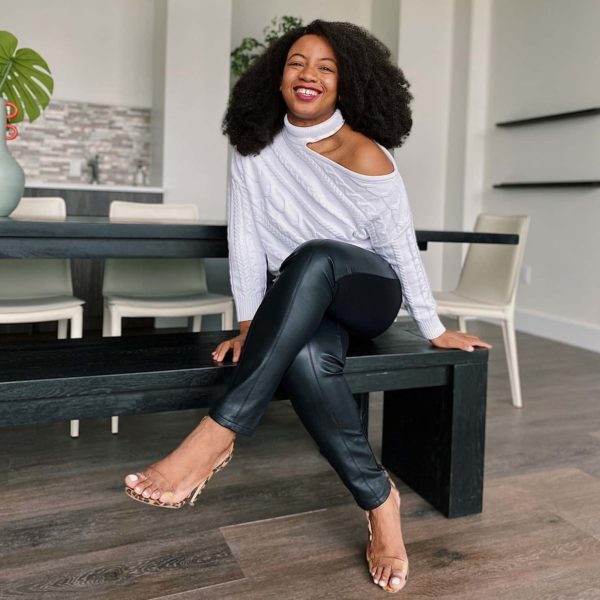 While most prefer the in-store experience, online shopping has its perks as well. For one, you're confronted with dozens of options at once, and you can easily filter through each suggestion by unchecking and checking a few boxes.
Secondly, it's honestly a treat for the eyes. If a brand gets it right, its product inventory can look like a colorful museum of intricate designs and patterns. Thankfully, Venus is no different.
This women's wear boutique is home to several fashionable fits, including dresses, jackets, tops, jeans, shoes, and accessories. They also have a separate section for swimwear, lingerie, and plus-size clothing. There's no telling what outfits you can form with Venus' impressive selection, as options come by the hundreds.
If you're looking to add spice and something nice to your everyday look, there's a good chance that you'll find something unique in this company's collection. This Venus review will spotlight a few of the brand's best-selling picks for readers to compare.
Venus Clothing Review
If your dreams entail a giant pile of trendy clothing, Venus can definitely make those nighttime fantasies come true. This company offers an extensive selection of fashionable clothing, which happens to be organized by style. This includes collections like Illusion and Fall in Love.
From cable knit dresses to the iconic skinny jean, this Venus review will highlight a couple of the brand's hottest picks as a complimentary introduction.
Venus Velvet Cold Shoulder Top Review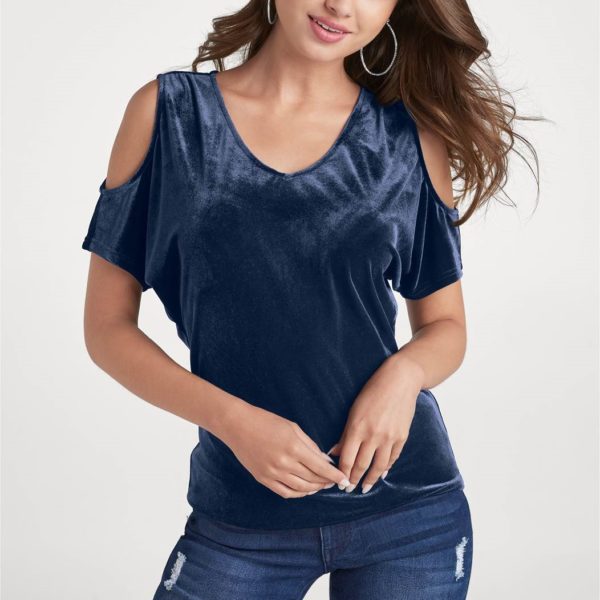 If you can't get enough of 2010, I'm sure that the Velvet Cold Shoulder Top will have you reminiscing of the good old days.
This mid-2000's throwback features cut-outs on opposing shoulders, which offers a slightly elegant vibe compared to the urbanized crew-neck t-shirt. Dyed in deep navy, this soft tee can definitely make for a great at-home ensemble or a casual errand outfit.
For those going for the latter, we suggest pairing the $39 Velvet Cold Shoulder Top with flared distressed jeans and some black ankle booties to match. We don't recommend overlayering it with a jacket, as it'll disguise the main highlight of this unique tee.
Venus Sequin Jogger Jumpsuit Review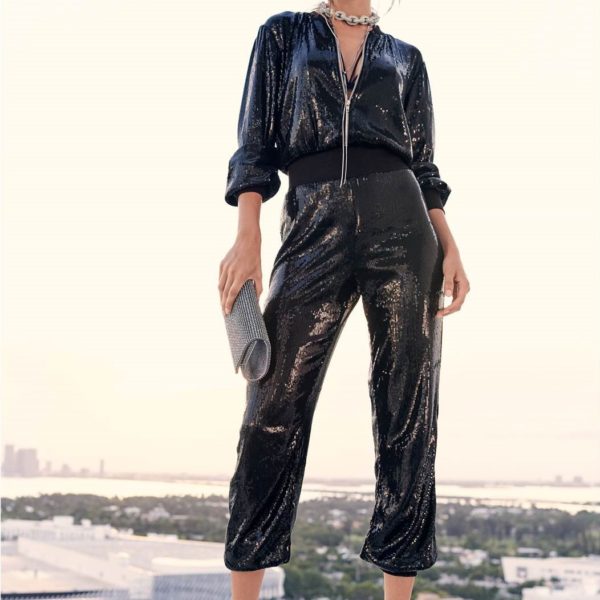 The Sequin Jogger Jumpsuit is what I'd imagine today's Paris Hiltons, London Tiptons, and Sharpay Evans would wear at this time. This number is anything but subtle, as it's made entirely out of glittering black sequins. If you're worried about discomfort, this one-piece is lined with spandex and rayon to help prevent scratching.
Enclosed with a silver zipper, this long sleeve romper can act as a fill-in for an evening gown. If anything, it serves as a warmer alternative during those chilly autumn nights. Best paired with statement jewelry and a clutch bag, the Sequin Jogger Jumpsuit retails for $79.
Venus Dresses Review
Everybody needs a dress for a certain event or situation. Lounge day? There's gotta be a gown for that. Date night? Of course, no questions asked. An afternoon spent on running errands? Duh. Luckily, Venus provides an impressive collection of dresses suited for any occasion. This can range from the iconic Block Sweater number to the Ribbed Midi.
Since we don't have all day to comb through every gown they have on-site, this Venus review will keep things short by only featuring two of their customer favs.
Venus Color Block Sweater Dress Review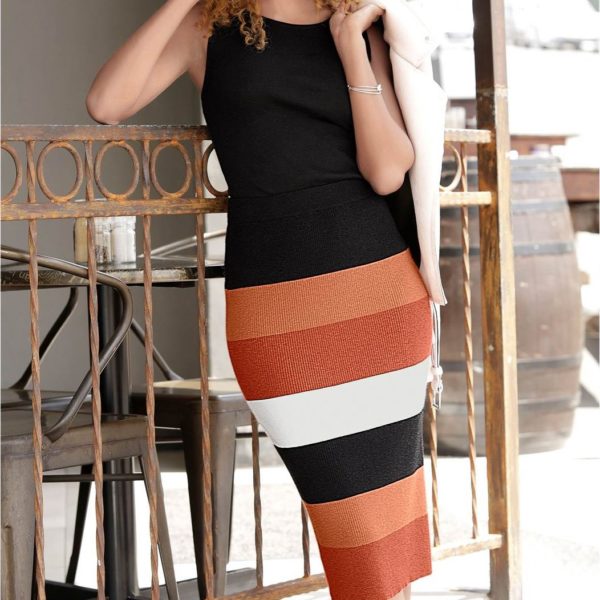 If Breakfast at Tiffany's was set in the 2010s, I'm 100% sure that Holly Golightly would have the
Color Block Sweater Dress as part of her wardrobe. This unique number comes with a black and white houndstooth print that's complemented with two-tiered ruffles on the sleeves. As a homage to the mid-2000s, it features a cold-shoulder top with a mock-neckline to match.
Offered in a slimming body con silhouette, this stunning gown can make a daring office ensemble or a cocktail party dress after work. It's worth noting that the $45 Color Block Sweater Dress is available in red and black if you're not a fan of white.
Venus Casual Ribbed Midi Dress Review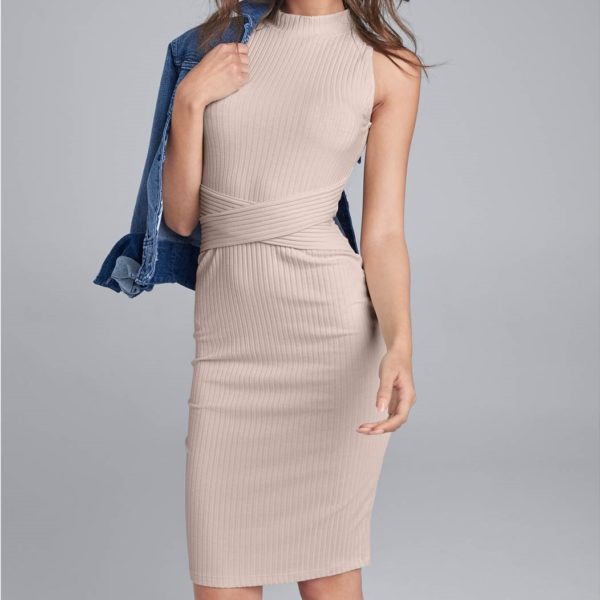 The Casual Ribbed Midi Dress is something you'd wear during the autumnal month of September. If I were to pinpoint the event it's designed for, I'd say having coffee at an artisanal cafe after work. Cut with a mock neckline, this slimming ensemble comes with a criss-cross waistband to help accentuate the figure.
To keep things decent, it's fastened with a two-button enclosure on the back. If you're looking for styling tips, we suggest pairing the $32 Casual Ribbed Midi Dress in red with a black leather jacket and some matching heels. Of course, you can also opt for other colors such as taupe, teal, and dark brown.
Venus Swimwear Review
There's no such thing as a swimsuit overload, and this bodes especially true for beach bums. If you're looking to make waves at the next pool party, we suggest staying tuned for this Venus review. We'll highlight a few of the company's hottest designs to help you prepare for hot girl summer.
Venus Smoothing V-Back Tankini Top Review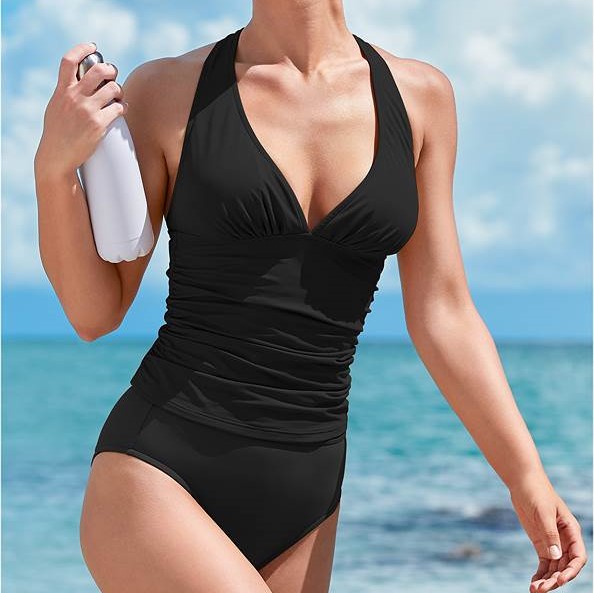 It's time to ditch that itty bitty yellow polka dot bikini. Instead, the Smoothing V-Back Tankini Top offers the right amount of coverage for those worried about accidental 'peek-a-boo' situations.
While it's provided in a slightly conservative silhouette, it doesn't mean it's completely tasteless. This cover-up features a plunging neckline, ruched detailing, and an intricate back strap for added detail.
We highly suggest pairing the Smoothing V-Back Tankini Top with a matching bikini bottom. When worn together, it almost looks like a one-piece. Available in cobalt blue, hot red, black beauty, and more, this swimsuit costs $49 in total.
Venus Crisscross One-Piece Review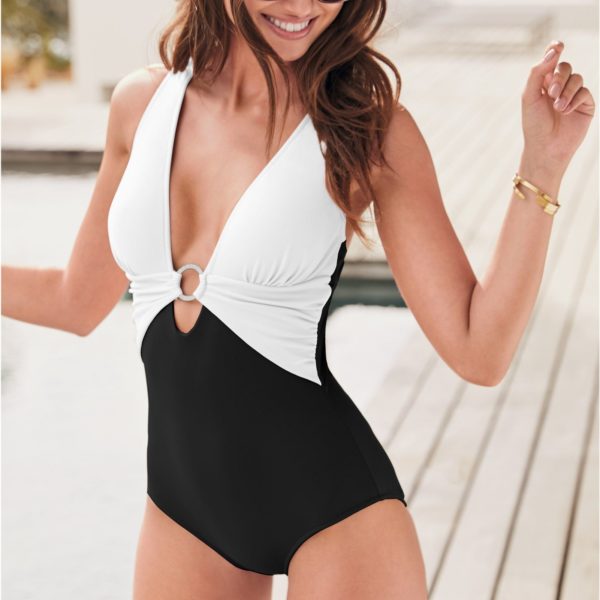 The Crisscross One-Piece is something that belongs in a fashion magazine. Set in stunning floral design, this swimsuit is practically begging to be worn at your next summer vacay.
It's cut with a plunging neckline that's further accentuated with gathered waist detailing on the front. As an added embellishment, this number comes with a circular ring to help tie the look together.
To help keep your girls supported, this Venus Swimwear set also features removable cups on the lining. In terms of price, the Crisscross One-Piece retails for $74 in total. And psst, we're rewarding bonus points for those who decide to pair this beauty with a sun hat and a fashionable beach cover-up.
Who is Venus For?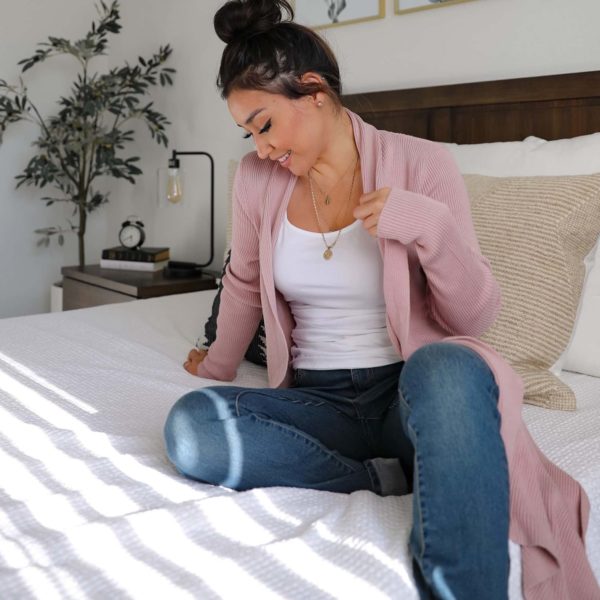 If you consider yourself a budget-conscious trendsetter, Venus can act as an affordable clothing alternative. Most of its selection is around $30 to $80, which is quite a steal considering some brands can charge hundreds of dollars for a single sweater.
Regarding aesthetic, I'd say that they lean towards the casual New York aesthetic with a hint of L.A streetwear mixed in. In short, they can serve as an excellent source for all your evening to loungewear needs.
Venus Reviews: What Do Customers Think?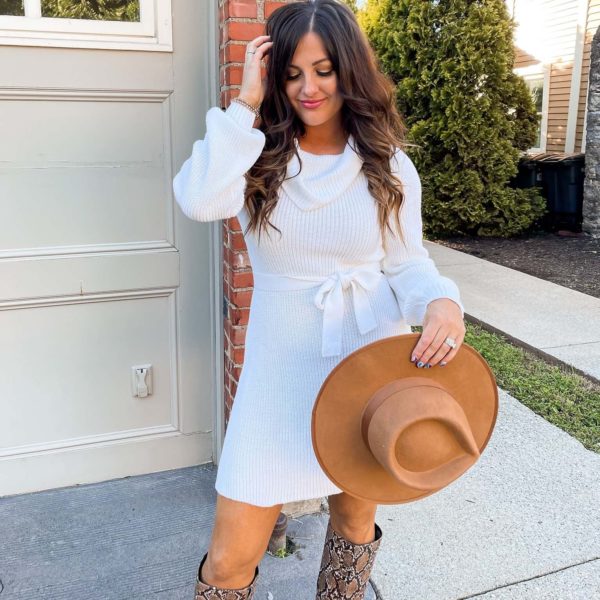 Venus offers great designs at a solid price. But what are customers saying about their purchases? We'll reveal the ratings for some of the brand's best-selling pieces for readers to compare:
The Sequin Detail Velvet Dress: 15 reviews with 4.5/5 stars
The Color Block Sweater Dress: 15 reviews with 4.9/5 stars 
The Smoothing V-Back Tankini Top: 26 reviews with 4.2/5 stars
The Sequin Jogger Jumpsuit: 29 reviews with 4.6/5 stars 
In most cases, customers seem to be happy with the quality and fit of Venus clothing. Others found the brand's dresses and tops super flattering to wear for several occasions, including date night, special events, work, or even on casual days.
"I ordered this jumpsuit in a small and it fits perfectly. It's very comfortable and definitely will be a fun addition to wear to my holiday celebrations this year," one customer wrote for the Sequin Jogger Jumpsuit.
"I loved it," one reviewer shared for the Sequin Detail Velvet Dress. "Good fabrication, nice quality and very flattering even for us curvy girls."
We also uncovered some positive testimonials on its Facebook page. In total, the company holds over 6,131 ratings with 4.1/5 stars. In addition, The brand's Trustpilot page showcases a promising score of 4/5 stars based on 753 reviews.
According to 60% of the comments, it seems that Venus excels in customer service and reasonable pricing. Take it from one user who left a favorable full star rating.
"I have made several orders over the summer and received everything on time and the quality of the merchandise is excellent. I LOVE VENUS!" 
Some independent blogs, such as Mariah Mcalpin, also left a commendable review of Venus clothing. According to the author, the brand seemed to hit all the checkboxes concerning design, quality, and adequate sizing.
"What I love about their approach to fashion is that you can wear their pieces and be trendy, yet you can have the pieces in your closet for years and they won't go out of style after just one season," reads a statement made by Mariah Mcalpin.
Some outside sources hold mixed reviews for Venus clothing. Despite the rave reviews posted on its Trustpilot page, a few buyers weren't thrilled with the brand's quality in terms of apparel and customer service.
But hopefully, you have enough information now to form your own opinion about this brand. Most customers are quite pleased with the company, but if you have any doubts, we suggest keeping your shopping cart small to test out the waters. Luckily, the brand also offers a 90-day window for unsatisfied buyers.