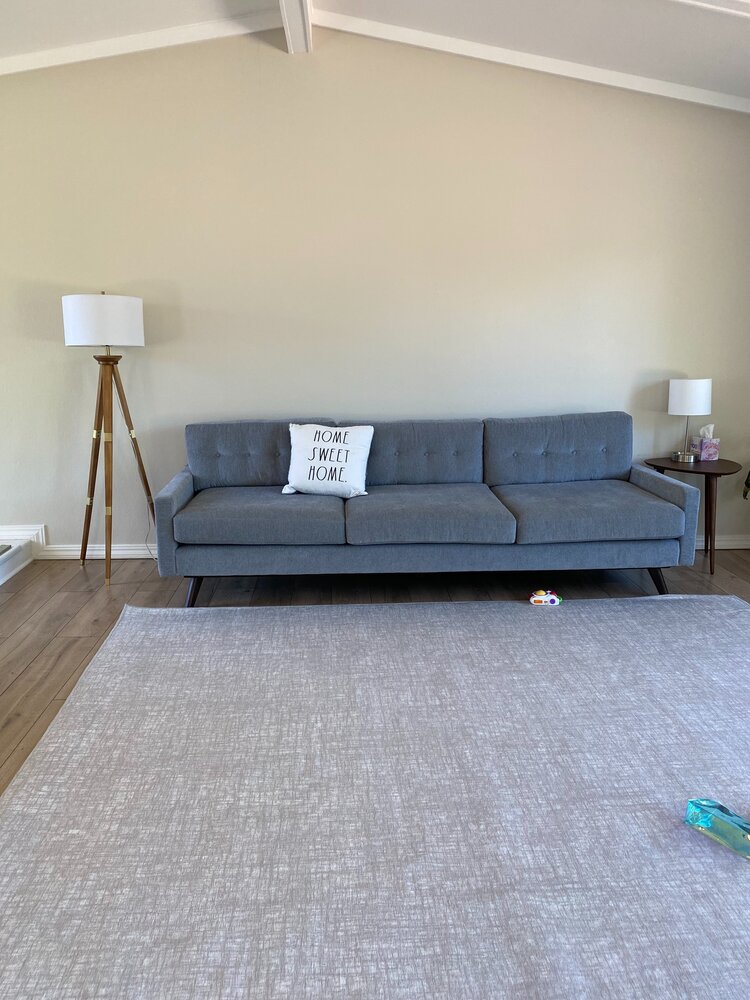 When we first moved into our new house last October, I knew I wanted a rug for a spacious living room area. In the past I've purchased rugs from Ikea and Target, but I always end up donating them or dumping them because I was moving (to a smaller space) or they were too dirty to clean. So this time around I wanted something that would last and something that I could clean. I first heard of Ruggable through a friend who was an early adopter of the brand. She is very picky and very clean so I knew if this rug brand was good enough for her it would more than good enough for me.
If you haven't heard of Ruggable before, they specialize in floor rugs that are machine washable. It's kind of a no-brainer if you have dogs and pets that you need a rug that can be thoroughly cleaned, so I'm surprised something like this hasn't been around for longer. They have a multitude of colors and styles, and sizes range from 3'x5' to 9'x12'. When you purchase their rug you also need to purchase a non-slip rug pad underneath to secure the rug (the price of the Ruggable is the rug+rug pad).
The rug (or what they also call the "rug cover") is machine washable but the rug pad is not. The rug pad (pictured below) is black, latex-free, and is able to cling to the rug due to its velcro-like texture. The rug pad is automatically included with the rug cover, but you can remove it from your order if you don't want it and it lowers the price accordingly (though if you don't have one, you're going to want it since the Ruggable would just slide all over the place without it). I guess that's an option for those who've already purchased a Ruggable and just want to change it up?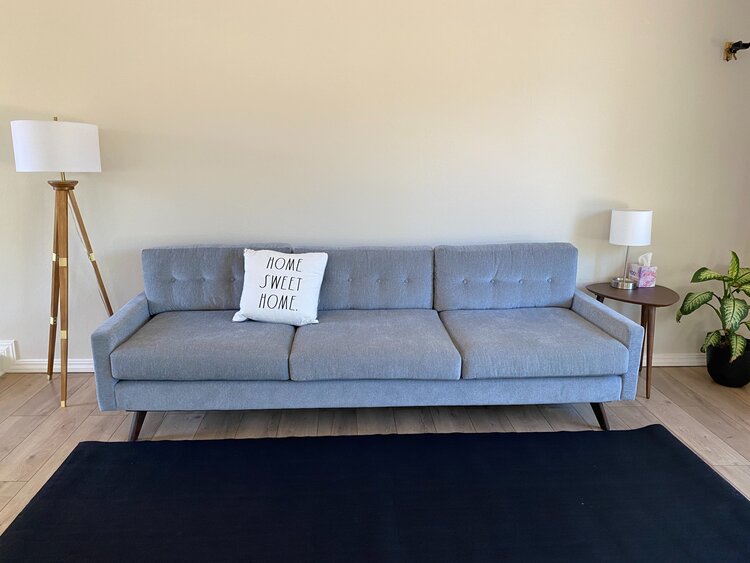 The rug we purchased was the Crosshatch in light grey in the 8'x10' size (which at the time was the biggest size they had but they now have a 9'x12' size). The rug is quite thin and since the rug pad is also thin, there isn't any padding or plushness to this carpet (see my update at the bottom of the post about the new cushioned rug pad!). I've had friends add their own foam padding to the bottom of the rug pad and that seems to add a little give, otherwise there is zero give.
We don't really mind since we don't lounge on the floor (plus we have the Nugget for that). Ruggable does have a plush version now (they didn't when we bought ours) but the biggest size is a 6'x9'. But if your living room is small and your family likes to lie on the floor then the plush one is a great option since it's still washable. Also because of their washable quality but zero fluffiness/give Ruggables might work better for kitchen or hallways instead of a living room.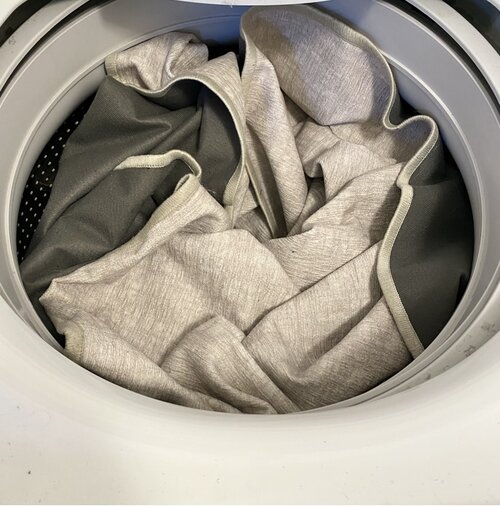 As for the actual washing of the rug, it's easy. But drying it is a whole other matter. I'm sure I had a bit of a harder time since my rug is so large (and for reference I have a standard sized washer and dryer). But it took me all day to dry since the instructions say not to use high heat. I probably used 2 cycles of low, then medium heat, before giving up and just using the regular high heat. And even then I had damp spots that I didn't know about until I rolled the rug back out.
But by then I didn't care and decided to let the rest air dry. Even with the high heat cycle the rug didn't shrink as far as I was aware. And the rug looked as good as new after washing so I do have to say it's worth getting a machine washable rug. If you have a smaller washer and dryer (mostly in apartments or condos) I would not recommend buying the larger sized rugs. But if you have a large family-style washer and dryer (or even access to an industrial size one) then the larger rug sizes shouldn't be a problem.
Oh and after washing there was a bit of wrinkling and it was a little harder to get the rug on smoothly without bumps, but it was doable and just required some readjusting to even out (I should note I was able to handle this by myself but I might have just gotten lucky because I've read some reviews that said it was impossible to do it alone). Also I did have some of the corners curl up initially but that's because I tucked the rug pad into the rug cover corners (there's a slot there on the rug cover). But I read later it's not supposed to be slotted in like that and once I just laid it flat on top of each other it was fine.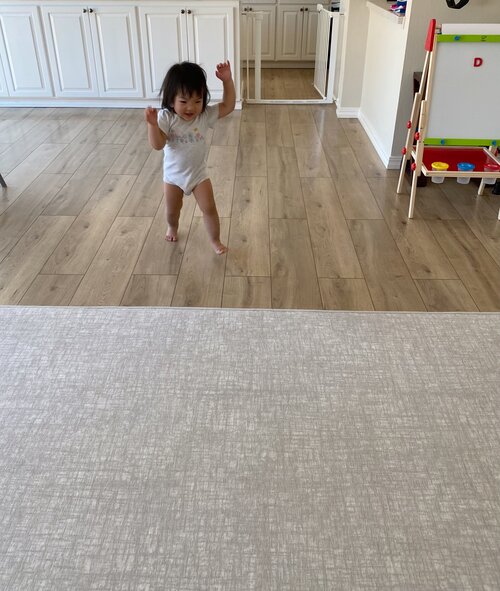 As for the production details behind this company, the rug covers are made in the US from materials imported from China. The rug pads are made in China. I don't know if their rugs are ethically made but I have made inquiries (I asked but they did not give me any details about their manufacturing). But I'm willing to buy at least one rug from them since the fact that they're machine washable means they'll last longer.
Overall we're quite happy with our Ruggable and have had no issues so far (we've had it since May 2020). I've heard that some of the original Ruggables had fraying issues on the edges (my friend also had this happen to her but she still loves hers), so I'll update this review if we have any future issues. But I have to say I love being able to wash my rug and I hope it'll be the last living room area rug I ever buy (especially since I don't plan to change my interior decor ever lol).