An accommodation, flights and a rental car. These are usually the components of a trip. With Ebookers, you get all the components for your vacation through a single portal. Who the provider is, what you can book and how it works, I explain to you here. I'll give you information about the payment methods and tell you what you need to keep in mind when canceling.
What is Ebookers?
Ebookers is an online travel agency that has been offering flights, hotels, car rentals, and package tours since 1999. The company is now represented in seven European countries and works with more than 400 airlines and 270,000 hotels.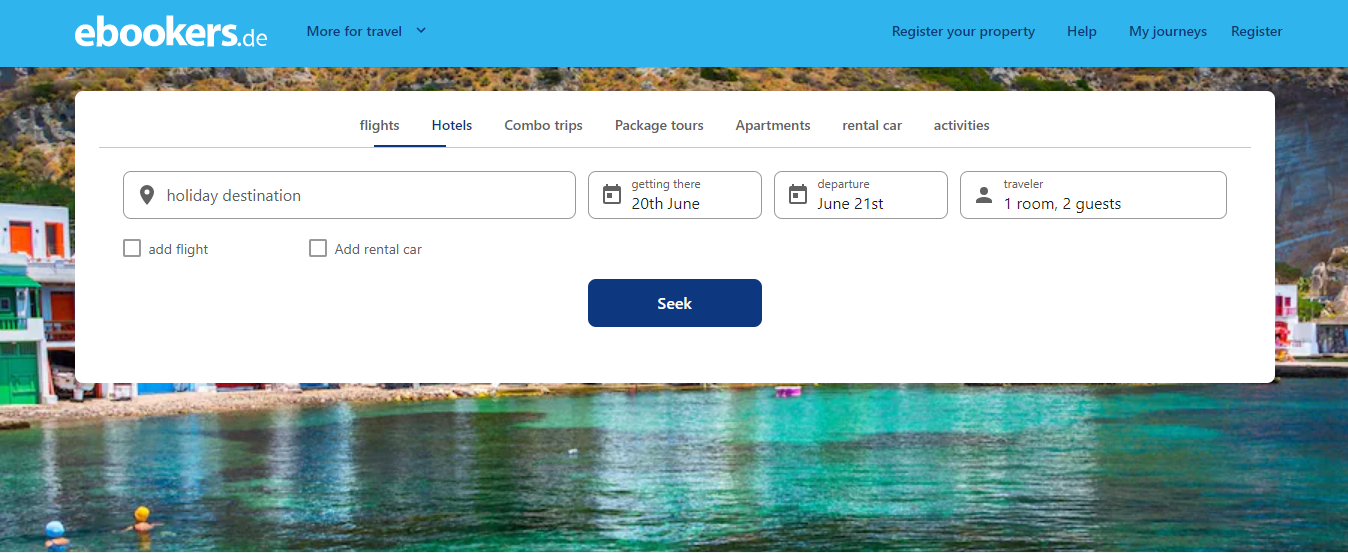 Everything you need for your trip can be searched and booked on the website. The service works like a classic travel agency. In addition to the German website, the company operates portals in six other countries. Ebookers is available in England, Ireland, Switzerland, Finland, France, and Sweden. The online portal belongs to the American company Orbitz Worldwide, which operates many other travel websites. Meanwhile, travel giant Expedia has bought the US competitor. Since 2015, the online travel agency belongs to Expedia.
What can you book at Ebookers?
There are many different types of a vacation. These are, for example, city breaks, combined trips, and package tours. These trips combine many components such as accommodation, flights, and meals. In the online travel agency Ebookers, you can find these types of vacations. The portal allows you to arrange your trips individually. You can book flights and hotels independently. To offer travel seekers a wide choice, the company works with over 400 airlines and over 270,000 hotels. Tour operators and suppliers such as 1-2-Fly, Aldiana, Meier's Weltreisen, and Öger Tours can be found while searching for your vacation. If you need a rental car, you can choose from a wide range of providers such as Hertz and Avis. With the help of the portal, you can search and find your dream vacation. On Ebookers you have the opportunity to compare prices from different providers and in this way to get hold of one or the other travel bargain. Now you can find out how it works.
How does booking with Ebookers work?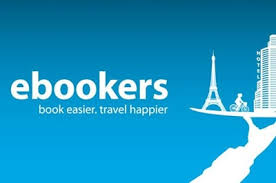 To find your dream vacation, first fill out the search form on the homepage. You can choose between the categories of flights, hotels, flight and hotel, package tours, rental cars, and activities. If you have an accommodation, the search for a flight is sufficient. If you are missing the rental car, select the tab rental car, and fill out the search mask with all the important information.
The online travel agency will then find the offers for you. From the selection, you choose a suitable offer and click on it. If you have read all the information on the offer page and you like it, you can book it. Before you enter your personal data, check the travel overview to make sure that all data is correct. If you are a member of a frequent flyer program, you can select it and earn miles. Once you have completed the first page of the booking process, you will need to select the payment method on the next page. Enter an email address to which Ebookers should send the booking confirmation. The last step is to check the travel details, the spelling of the travelers' names, and the booking conditions. Agree to the terms and conditions and privacy policy and then you can buy the trip. The confirmation of the successful booking will be sent to your e-mail address. Alternatively, you can book your trip by phone.
What are the payment methods at Ebookers?
How you can pay depends on the booked service. As a rule, you can choose between payment by credit card and electronic direct debit. Ebookers accept the credit cards American Express, Diner's Club International, Mastercard, Visa, and others. Likewise, for some services, you can choose the payment method online bank transfer and PayPal. You will see which payment method applies in your case during the booking process. For various payment methods, fees may apply. If this is the case, the portal will inform you about it. Note that Expedia usually charges a flat fee for booking flights. You can see how high it is and whether it applies in the booking process. Furthermore, hotels, especially hotels in New York, may be subject to special taxes. You will be informed about this as well. Conclusion: The first price you see is not always the final price. In some cases, it may increase during the booking process.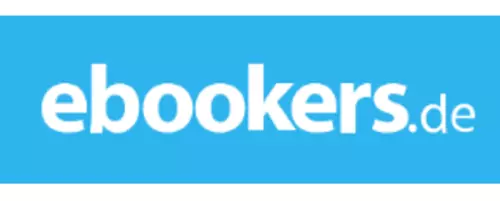 Cancellation and rebooking with Ebookers – what you have to consider
Since you can book many different types of vacations and services with the online travel agency, different rules apply to canceling and rebooking. For travel, you must contact the corresponding tour operator or provider. Since cancellation and rebooking are often not free of charge, you can consider travel cancellation insurance. You can ask Expedia directly about the individual conditions. Basically, the portal charges a fee. Regardless of the possible fees charged by the service provider. Exceptions apply to hotels and rental cars. For the rebooking and cancellation of a flight, you pay $50 per person. The same applies to flights for combined trips and click & mix trips. If you book a trip or another service, read the respective conditions of the airlines and tour operators beforehand.
Ebookers voucher – How to save on your next trip
Occasionally there are Ebookers vouchers. As soon as the portal provides a new voucher, you will find out on my blog. With the past vouchers you could save, for example, 50 € on combined trips or there was a 15% discount on booking hotels. With a flight voucher or a hotel voucher, you can save on your next trip!
Is the ebookers BONUS+ loyalty scheme worth joining?

Compared to Hotels.com (who share the same ownership) and their simple and straight forward Hotels.com Rewards programme (get 1 point per night, get a free night for every 10 points based on your average spend) Expedia Rewards is anything but convincing.
There is actually a third major UK travel booking brand under the same ownership: ebookers.
Today I want to review the ebookers BONUS+ loyalty programme to see whether it is as disappointing as Expedia Rewards or as good as Hotels.com Rewards.
One positive angle is that ebookers has teamed up with DragonPass to offer airport lounge access as a loyalty benefit.
How does ebookers BONUS+ work?
ebookers BONUS+ launched in 2014. It originally reimbursed you with a 3% rebate on your hotel bookings, 2% on your 'flight and hotel / car' package trips and 1% on flight tickets. This was 'paid' in BONUS+ points that could be used towards future bookings.
The programme has since evolved with the addition of tier benefits.
Your BONUS+ points earned now depend on what you book and where you book as you can see here:
Note that you can earn BONUS+ points in addition to frequent flyer miles with flight tickets. You won't receive hotel loyalty points or status benefits when booking a hotel with ebookers – you only get your BONUS+ points – so it is best used when booking non-chain properties.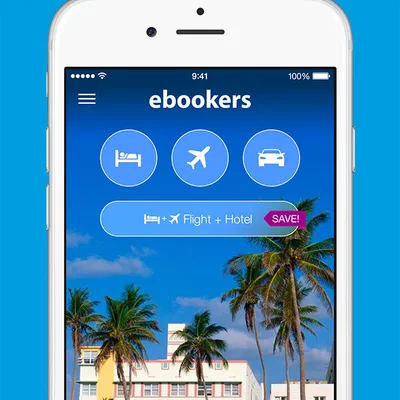 There is a cap on how much you can earn per year from flight bookings. This is set at £60 for Silver members, £120 for Gold members and £240 for Platinum members. There is no cap on what you can earn from hotel or 'flight and hotel' bookings. If you have substantial flight spend, it makes sense to also book 12 hotel nights via ebookers in order to access the higher £240 flight rewards cap.
There are also additional tier benefits depending on the BONUS+ category you're in.
What are the ebookers BONUS+ tier benefits?
When you first sign up you are a Silver member. After four hotel nights you become Gold and after 12 nights Platinum.
Flight bookings do not help you to move tiers, which is a sign of how unprofitable these are for online travel agents!
Tier progression is based on the number of nights you do per CALENDAR year, so this is the right time of year to start thinking about whether the programme works for you.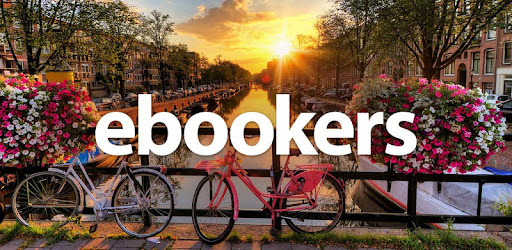 The tier benefits are:
Silver
Earn up to 5% rewards on travel, depending on whether you book via website or app
Priority phone line
'Insider prices'
Gold (four hotel nights)
Silver benefits
Airport lounge access with DragonPass (one lounge pass per year)
BONUS+ reimbursement on airline luggage fees (once a year, value up to £20)
BONUS+ reimbursement for wifi when travelling (once a year, value up to £15)
Platinum (12 hotel nights)
Gold benefits x 2 (luggage and wifi reimbursed twice a year, two airport lounge passes per year)
Free room upgrades
'Happiness Promise' (they will pay for another hotel if you arrive and find the property is not as promised)
(EDIT: The comments below suggest that only 'pay in advance' hotel nights count towards these rewards)
The DragonPass benefit is the key one, I think, unless you tend to pay baggage fees. DragonPass is a third party airport lounge network which lets you get reduced or free lounge entry at airports around the globe.
If you don't have airport lounge access via your airline status or ticket class, or via Priority Pass (free with Amex Platinum or get two free passes with Amex Gold) then this is an interesting deal.
The DragonPass network is as big as the Priority Pass one and has an useful extra benefit for anyone who is UK-based. DragonPass gets you into the Plaza Premium lounge in Heathrow Terminal 5 (review here), whilst a Priority Pass card does not.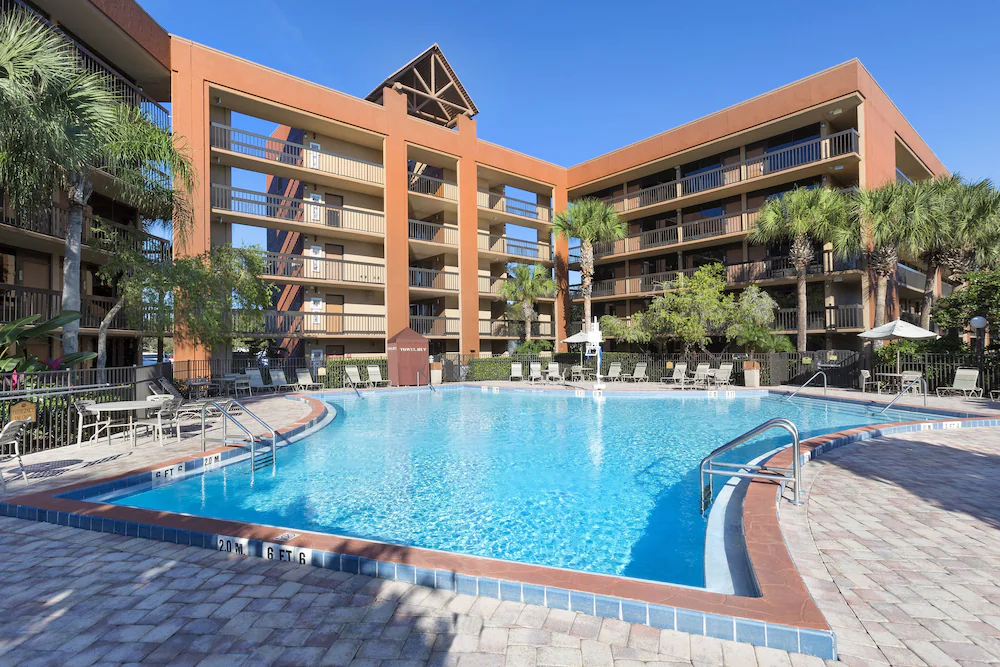 The average DragonPass lounge costs around £25. It covers most independent lounges globally so you won't have trouble using your free pass. Add in £35 of value for the airline luggage and wifi benefits and you're looking at about £55 of value. That's not a bad return for booking four – potentially cheap – hotel nights with ebookers to get to Gold level.
Ebookers – Conclusion
Through the partnership with numerous tour operators and airlines, as well as hotels, you have a wide range of services available. The portal helps you to find the right rental car for more flexibility on vacation. If you have a precise destination in mind, you will quickly find your dream vacation and all the necessary services for your trip in the online travel agency. Book package vacations or put together your trip individually. You have the free choice.