How was your long weekend? Mine was really really nice. Becca was / is still visiting – she leaves later today! We did a lot. Hung out with a bunch of my friends here, saw my family, lounged by the pool, watched the Friends reunion (I hate appearance snark but have so many thoughts on the men?), watched Cruella (oh my gosh – SO good), and lounged by the pool some more. An excellent holiday weekend if I do say so myself. I cannot believe we are now into June. Summer is here and I have a feeling it's going to be a really fun one… we have a lot of making up for the past year and a half to do!
I'm here in Charleston for a few days and then head to New York for two nights on Friday (I have an engagement party and also just saw it as an excuse to get back and hang out with some of my favorite people and do a shoot for the blog). Have a great week, friends, and happy June!
FARM RIO EVERYTHING, A NEW ETSY OBSESSION, AND OTHER GOOD THINGS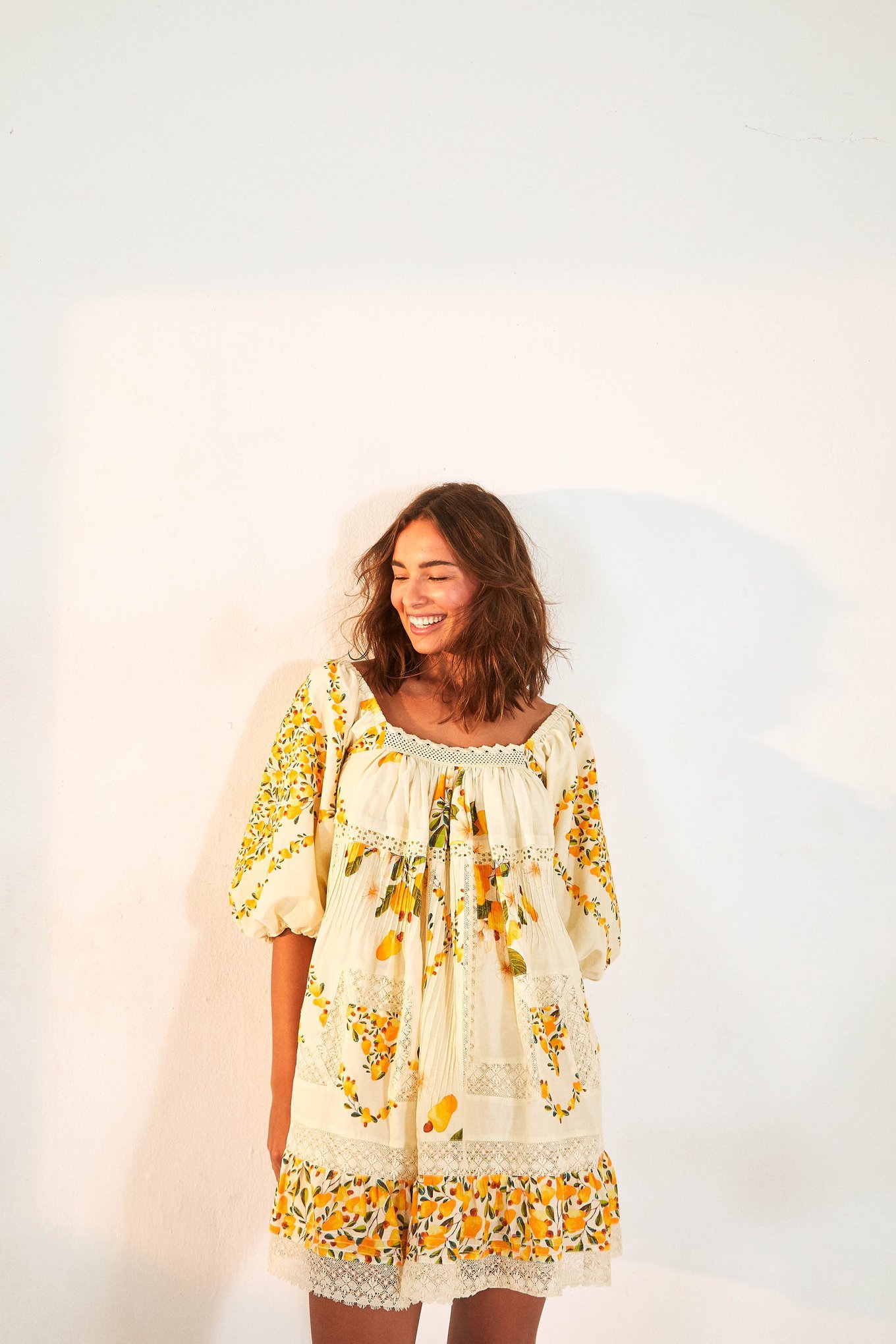 SNL'S PARODY OF MARE OF EASTTOWN
Becca and I were talking about Mare of Easttown (it is all I can talk to anyone about – BEST show on TV right now and cannot wait to watch the finale tonight – but she refuses to watch it haha), and she mentioned that SNL had done a funny parody of the show.. Murder Durder. It made me laugh so I wanted to share it here. I also laughed as I didn't really even pick up on their accents? Are you watching? What did you think? No spoilers please, I'm watching the last episode tonight.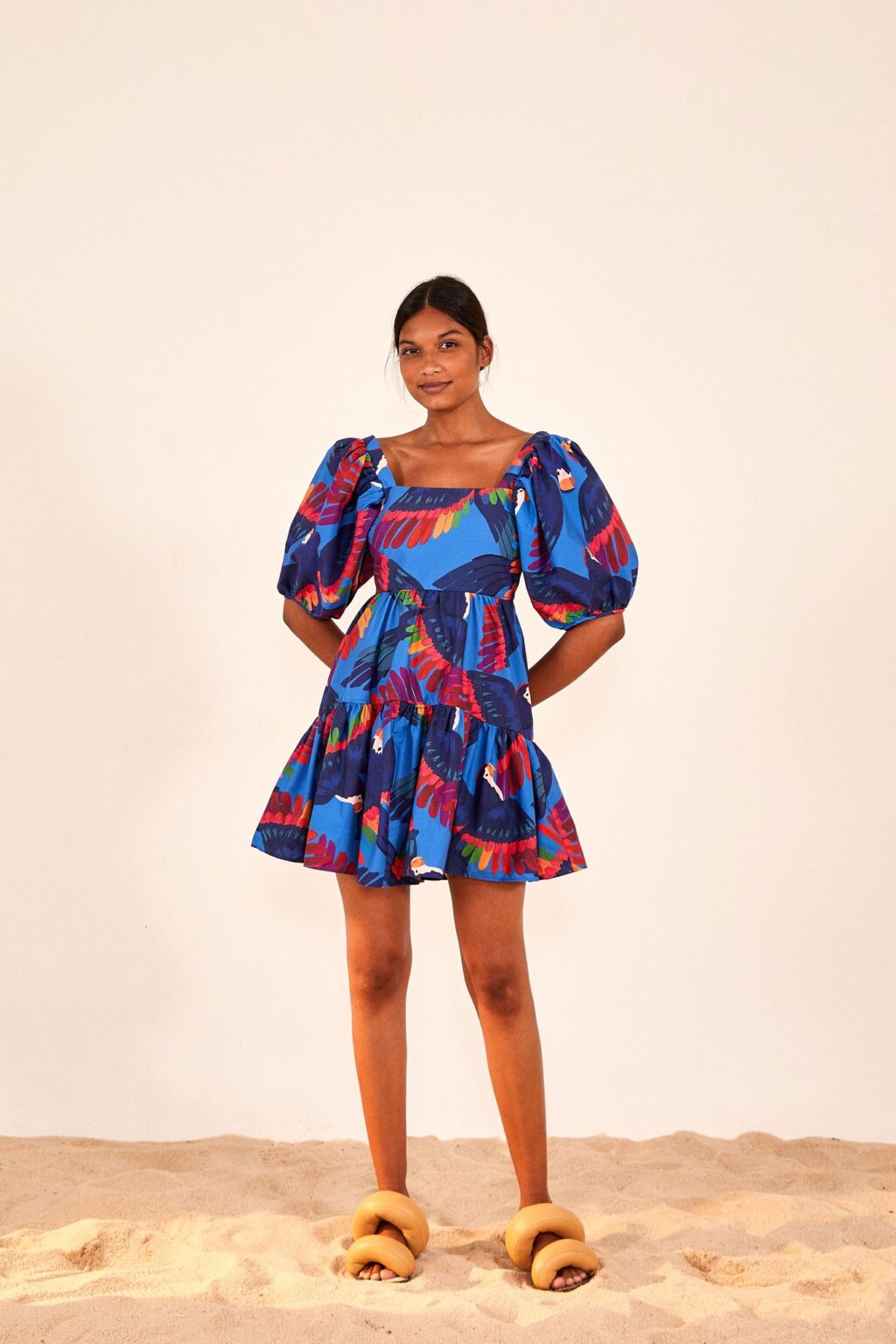 FARM RIO EVERYTHING
It is rare for me to get this obsessed with a new(ish) brand (I'm pretty set in my ways) but lately all I want to wear is Farm Rio. You probably know this if you follow my Instagram. The prints! The patterns! The cuts! If I could only shop at one brand this summer, I think they'd be it? It's all so good and so happy. I think this also is in part that my post-pandemic style is very motif heavy. I want popsicle earrings and birds on my dresses. And I want palm trees and flamingos. I just want to wear things that make me feel light and happy and free. And Farm Rio is the brand for that.
I have the two dresses above (blue macaw dress and yellow floral dress), and also have this palm tree caftan and this little blue mini dress. Sizing is pretty true to size, I am usually a small or a medium in dresses and take a medium in everything I have from them!
A NEW ETSY OBSESSION!
I have been very into both rainbows and freshwater pearls so was absolutely delighted when a reader messaged me to tell me about this Etsy shop (she wasn't affiliated or anything, she was just sharing something she loved that she thought I'd love too). I was immediately obsessed. So many pretty things. I ordered three necklaces and of course will report back on how they are but I'm excited as this was just what I was looking for… I think they'll look really pretty layered with some of my nicer gold necklaces. Perfect for summer. Here's a link to the one above.
KATIE'S NEW BOOK!!!!
I am always so impressed by everything my friend Katie does, and her new book is no exception (we're talking to her about it on the podcast this Wednesday!). I have only just started reading it but it is excellent so far. The perfect gift for any woman in your life (one of the reviews said the person wished they could afford to buy it for everyone they know). We are so hard on ourselves and our bodies and Katie gives such a relatable, approachable take on body positivity and getting better at stopping the negative self talk. Also, SO not the point but it's a really good looking book – I love the cover art!