Born in Barcelona Spain, and then taken to nearly 100 countries, Desigual is clothing brand that needs to be on your radar. Founded in 1984 and created by Thomas Meyer, the Spanish label was built on the idea of celebrating individuals through uniqueness. Now, the fashion company has undergone changes perfect for a new generation of creativity and diversity.
Built on a plan to "dress people, not bodies," one of Spain's most popular brands is looking to push boundaries and cement its place in the fashion industry. Last June, at their HQ in Barcelona and in a high-risk move, Desigual unveiled its new identity and strategy.
Here are five reasons why you need to know about the revival of Desigual:
New brand logo
It is not an easy design for a well established label to change their brand logo. But, it seems like it was a risk worth taking as it will help but the brand on the map for those unfamiliar with it, helping Desigual reach new demographics. The new logo features all the lettering flipped in reverse, a leap further than its previous signature backwards 'S'. This made them the first brand in the world to permanently reverse their logo. Chief marketing officer Guillem Gallego revealed the objective behind the logo rotation: "It's to invite people to think. To make them feel awkward. To make them step outside of their comfort zones. Which is exactly what we've done."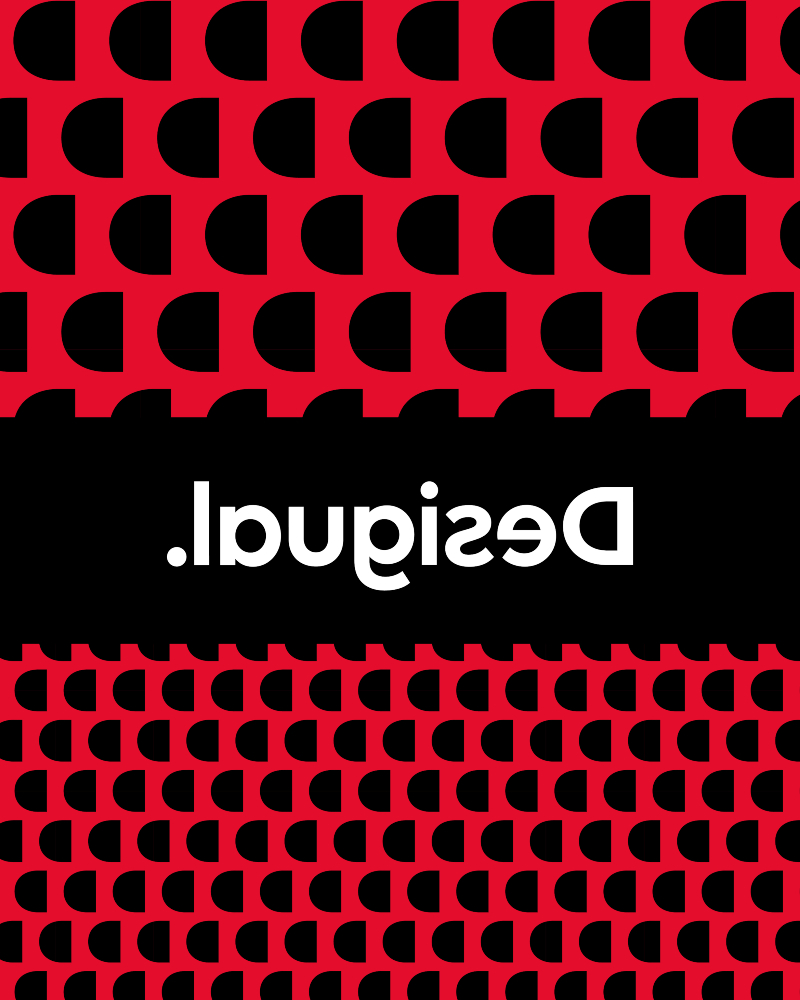 Diverse new collections
Desigual went all out with the latest Spring-Summer 2022, the brand was built on the concept of love and that shines through their 'el LOVE' collection, the brand's first line since their recent image transformation. The universally-appealing clothing, accessories and shoes demonstrate the label's signature use of colour and playful prints, but offer a fresher feel thanks to fluid silhouettes and relaxed cuts. With that, we get a Mediterranean collection filled with Hawaiian, Indian, tropical and African influences – a step forward for the brand, in regards to quality, innovation, sustainability and diversity.
The line stays true to Desigual's pillars, which are arty pieces that include patchwork and boho influences. However, it also speaks to what they aim to accomplish in future collection and the way they perceive design: colourful, universal, contemporary, original and respectful.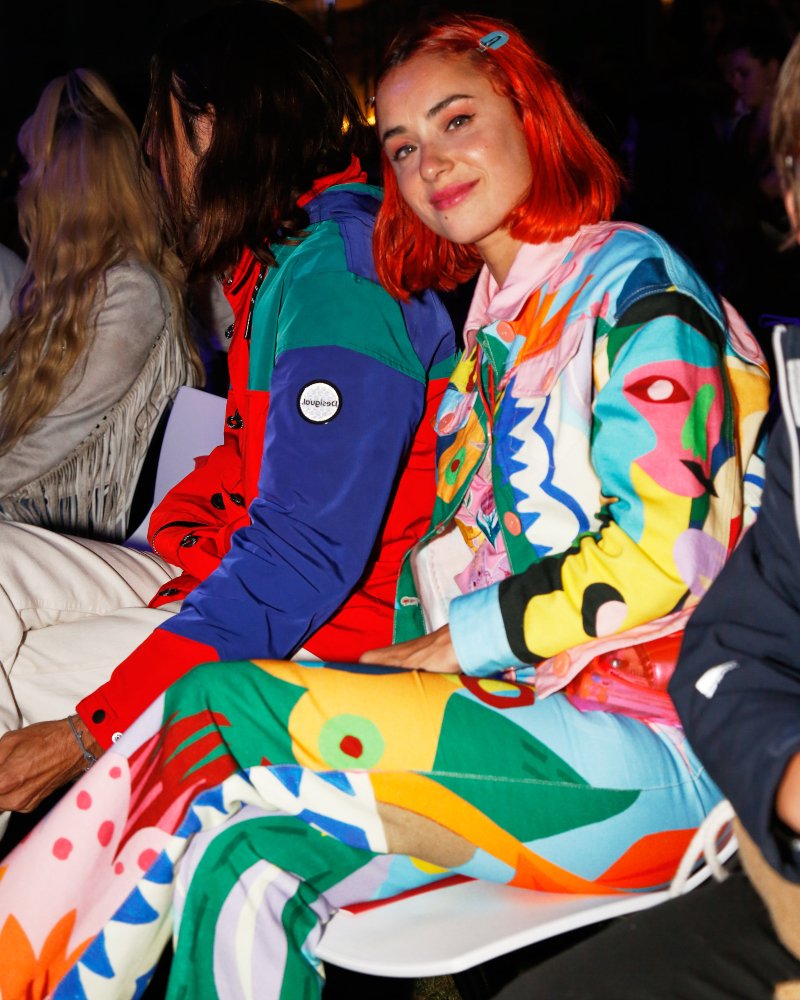 New generation of creativity
In an effort to be more creative, experimental and fashion-forward the company has also launched Desigual inBETA, an experimental platform that promotes collaborative capsule collections and unique pieces with different artists and brands from urban culture, among which are Barcelona-born artist Miranda Makaroff and the legendary French designer Christian Lacroix, who has been collaborating with Desigual since 2011.
More sustainable
We now live in a digital age, where thanks to social media, consumers are able to criticise and hold brands accountable based on their position on a social or political issue. Therefore, several labels are seeking to be more sustainable and environmental conscious. In their efforts to re-brand, Desigual has aimed to not only re-engage with its current consumers but to also broaden its appeal to the millennial market. The Spanish-label sees itself as a value-led brand that has long been championing ethics, including equality and sustainability. It is already recognised for receiving green building certifications for a number of its key spaces, and is regularly carrying out eco-friendly projects to reduce its carbon footprint. "Eleven per cent of the collection is made from sustainable fabrics, and our goal is to keep increasing this percentage with every coming season," said product director Clara Delmuns.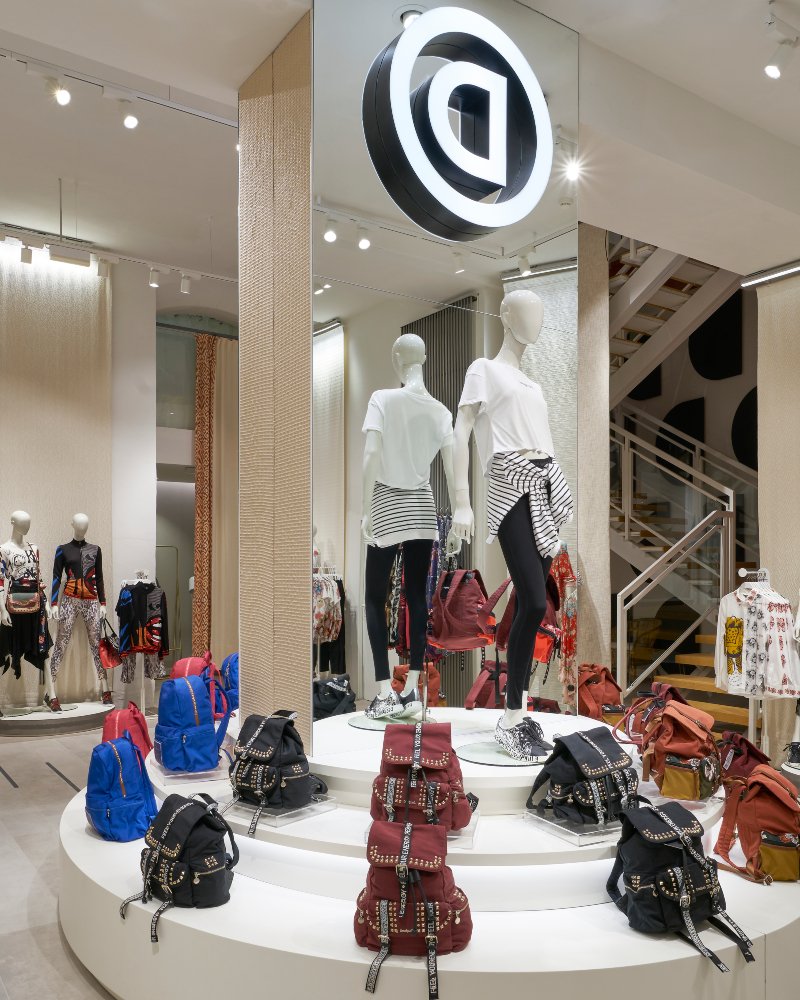 New and fresh retail concept
Soon, when you shop at Desigual, you will be in for a new experience. The brand is set to pull out all the stops and reveal a new retail concept. It will start first at their flagship store in Barcelona and then in other select cities, with plans to have refitted all of its international stores by 2020. This will be a huge feat as the brand has over 500 branded stores, present in nearly 100 countries through 13 distribution channels. Thanks to the changes that Desigual has put forth, the brand is paving a path towards a more creative, sustainable and diverse future.