The new GoPro Volta packs a ton of functionality into this handheld GoPro grip — including a tripod, remote, and extra battery life for your ultimate shooting setup.
GoPro's lineup of action cam accessories has continued to expand, with plenty of mounts, mods, and attachments that can help tailor the filming experience for each user. Its latest in-house accessory is Volta which combines multiple accessories into one great piece of tech.
The Volta's design
At first, Volta looks like any other grip. It holds the GoPro with its iconic GoPro mount and has a stretchable security lanyard at the bottom. It's what lies in between that makes Volta so unique.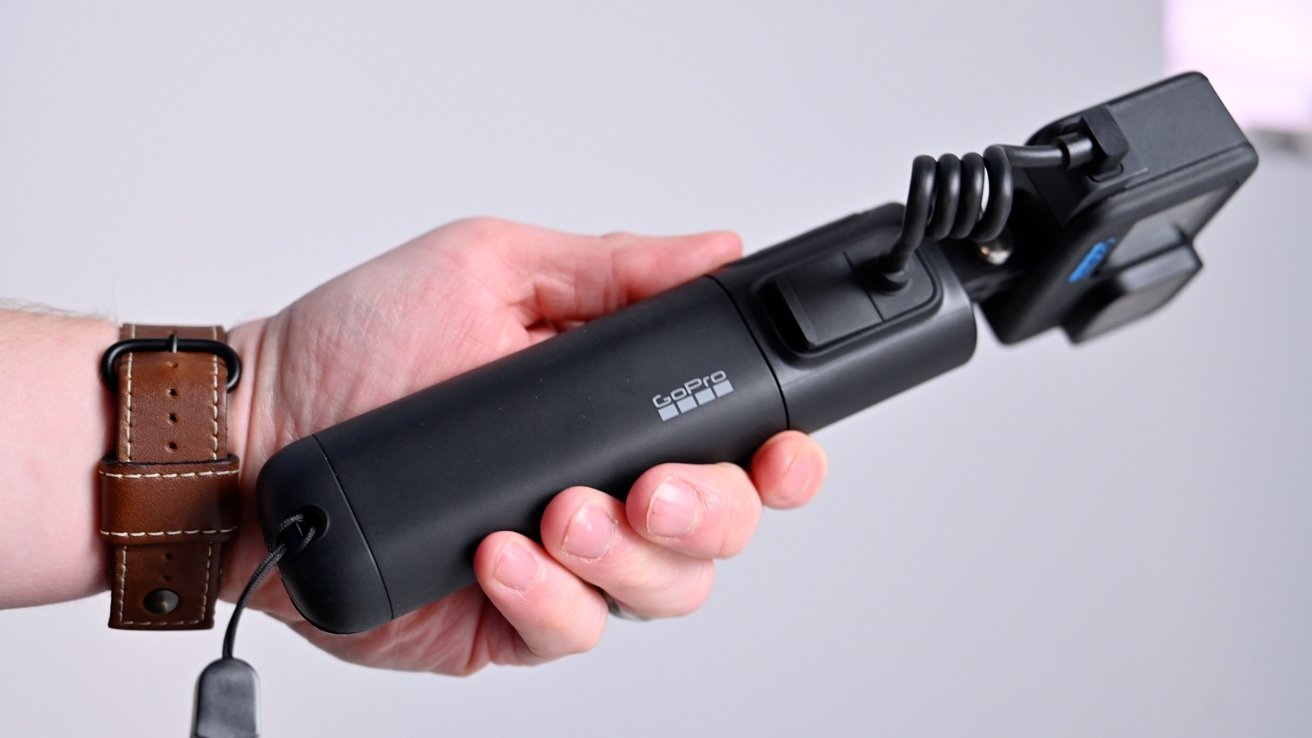 The grip itself feels good in the hand, with a solid weight. It's made of the same ultra-durable plastic and metal as GoPro's other accessories. About two-thirds of the way up, Volta splits.
It swivels open into a tripod, albeit a relatively short one. This is still very usable for many situations when you want a low angle, placing it on a wall, or are setting it on a table.
When closed, the grip helps you hold onto the camera and gives you more distance between the camera and yourself when shooting a selfie video.
Near the top, you also have the integrated remote. By default, the remote connects by a wire to the camera. When you disconnect the camera, the remote will then work wirelessly over Bluetooth. The remote allows you to switch camera modes, start and stop recording, and check battery life.
The right side of the Volta has a USB-C input alongside an integrated USB-C cable. The cable is wound like a phone cable, so it reaches the camera at various angles and does not get in the way. You aren't limited to just charging your GoPro, though. Volta can charge any other small accessories you may have brought with you.
To charge the Volta, you can use the included USB-C cable or provide one of your have around. If you have a fast enough power adapter, Volta can charge itself at up to 15W. Its output is capped at 12W.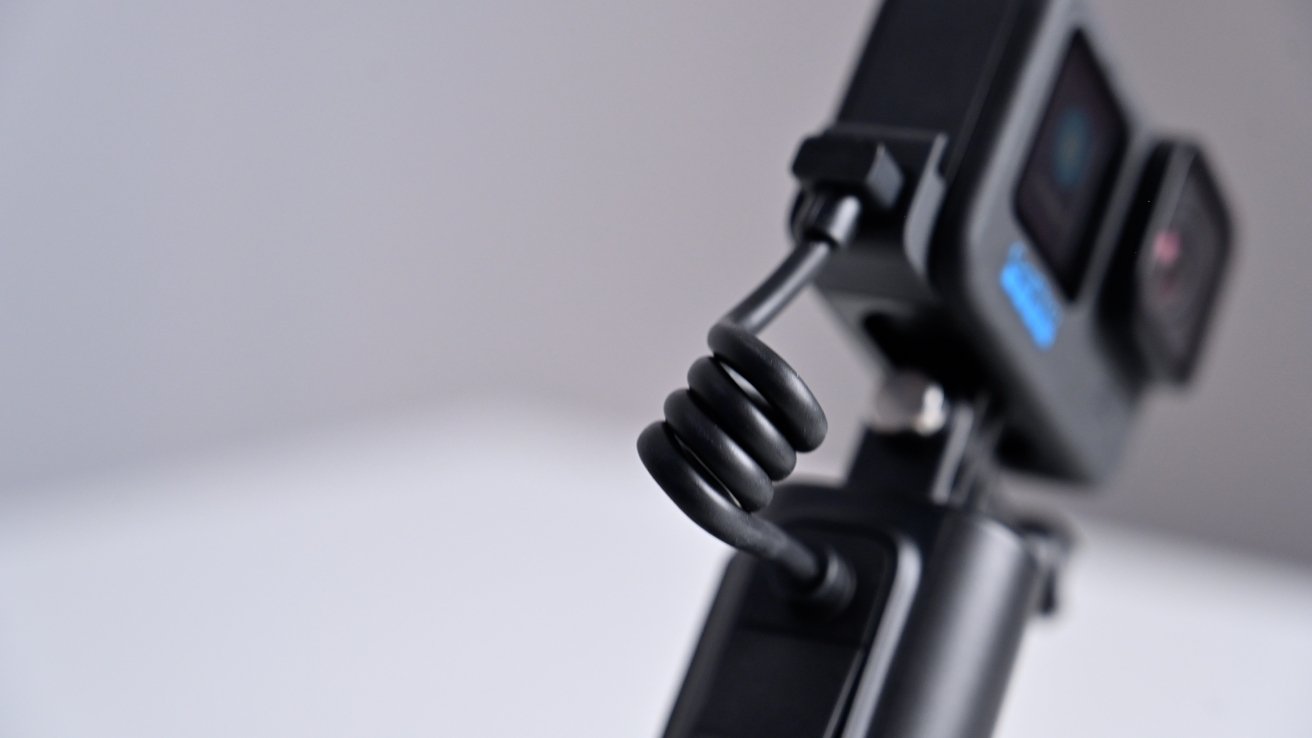 When you use a fast charger, you can get a 60 percent charge in only an hour, and it will take 2.5 hours to top off.
GoPro says you should expect a combined battery life of over four hours when shooting 5.3K video at 30 frames per second. This will change based on your usage but seems a fair representation from what we've seen.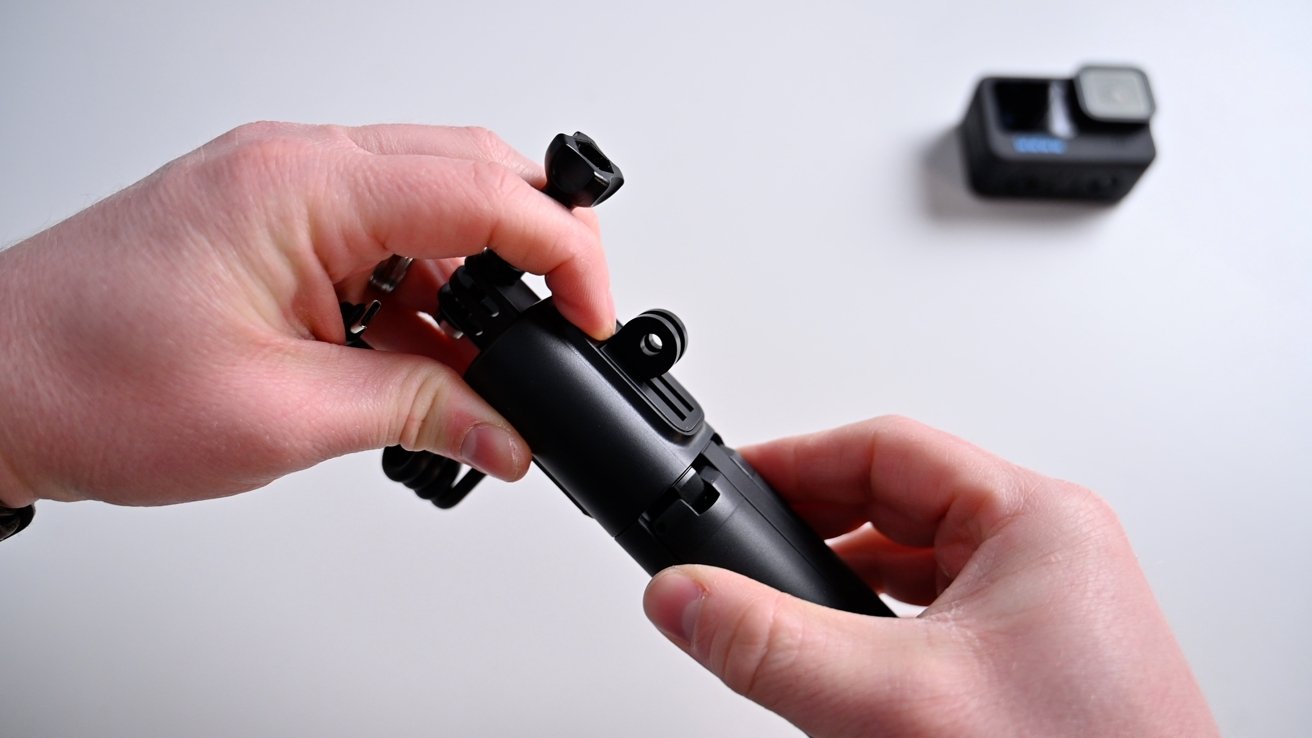 Another nifty trick of the Volta is the extendable mount on the back. With the press of a button, mounting "fingers" will shoot out. This button feels great to press and has a solid "click" as the mount shoots out. The mount also locks in place, and you must press the button before pushing the fingers into their hidden position.
This mount is useful if you'd like to attach the GoPro to anything else, like the front of your bike or to a chest strap. It's a fantastic addition that makes Volta more versatile.
There's a 1/4-20 tripod thread if you'd prefer to stick it atop a larger tripod.
Setup and use
Volta comes ready to use out of the box. Our GoPro Hero 10 Black did need a quick update first, which we performed without iPhone and the GoPro Quik app. This new update has the usual bug fixes, and adds full support for Volta.
Once the update finished, we connected our camera. The right side of the GoPro has a battery compartment door, USB port, and memory card. When the door is opened, it can easily be pulled free.
After you remove the door, you can install the bundled modified door. It goes on in the same way, starting in the open position. It differs because it has an opening at the bottom to allow access to the USB-C port.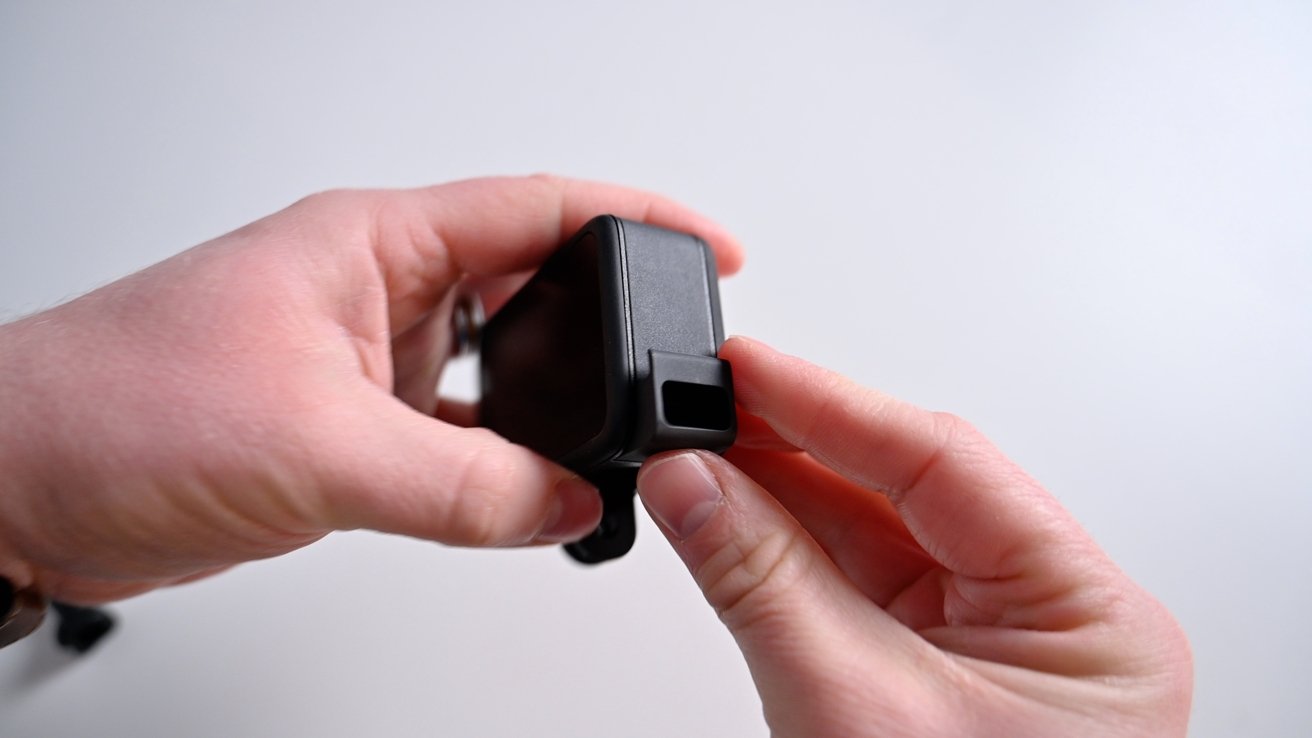 We connected the door, attached the GoPro to the mount, then plugged the USB cable into position. It has a large collar around it which helps make it more weather resistant. That said, the door and the Volta are not rated for underwater use.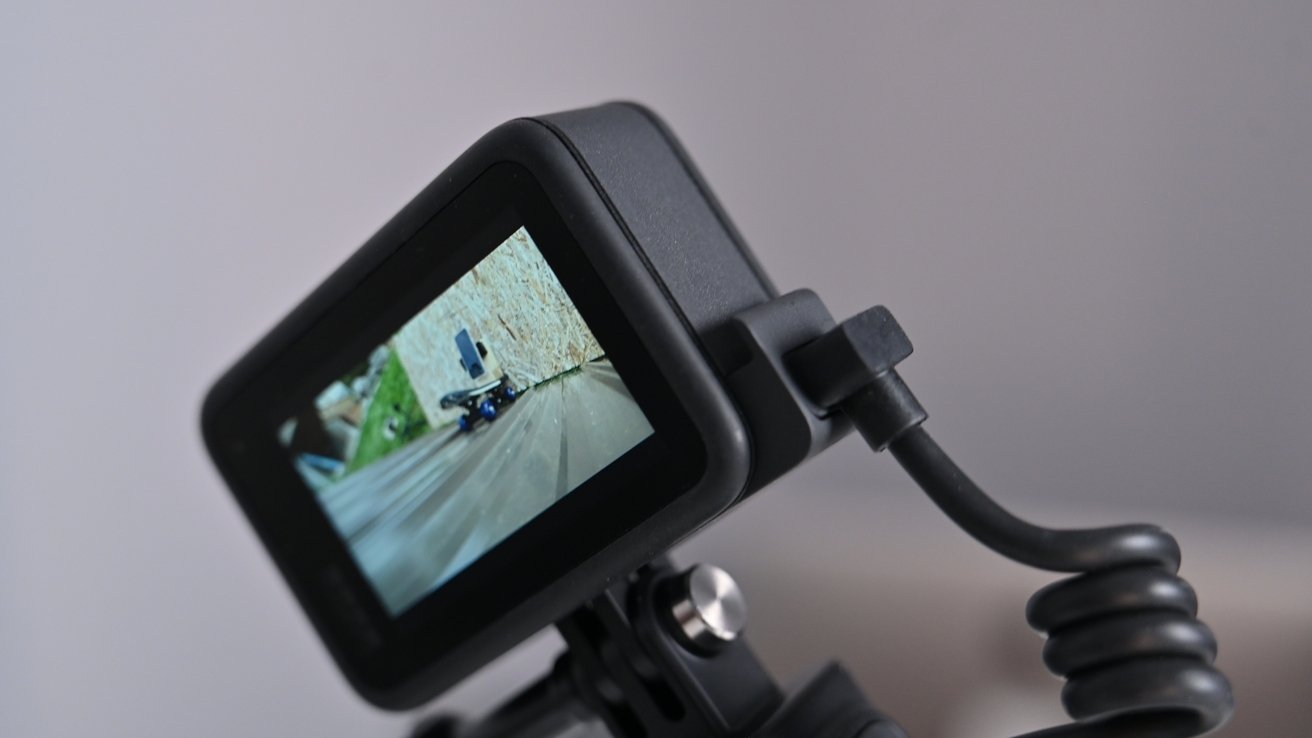 When the camera recognized that Volta was connected, it automatically prompted us to pair the remote via Bluetooth. Then we could disconnect the camera, place it elsewhere, and still use the Volta wirelessly to control the shutter or mode.
After that, everything functioned as it should. The mode button would cycle through timelapse, photo, and camera modes though you still need to touch the camera screen if you want to change any of the settings.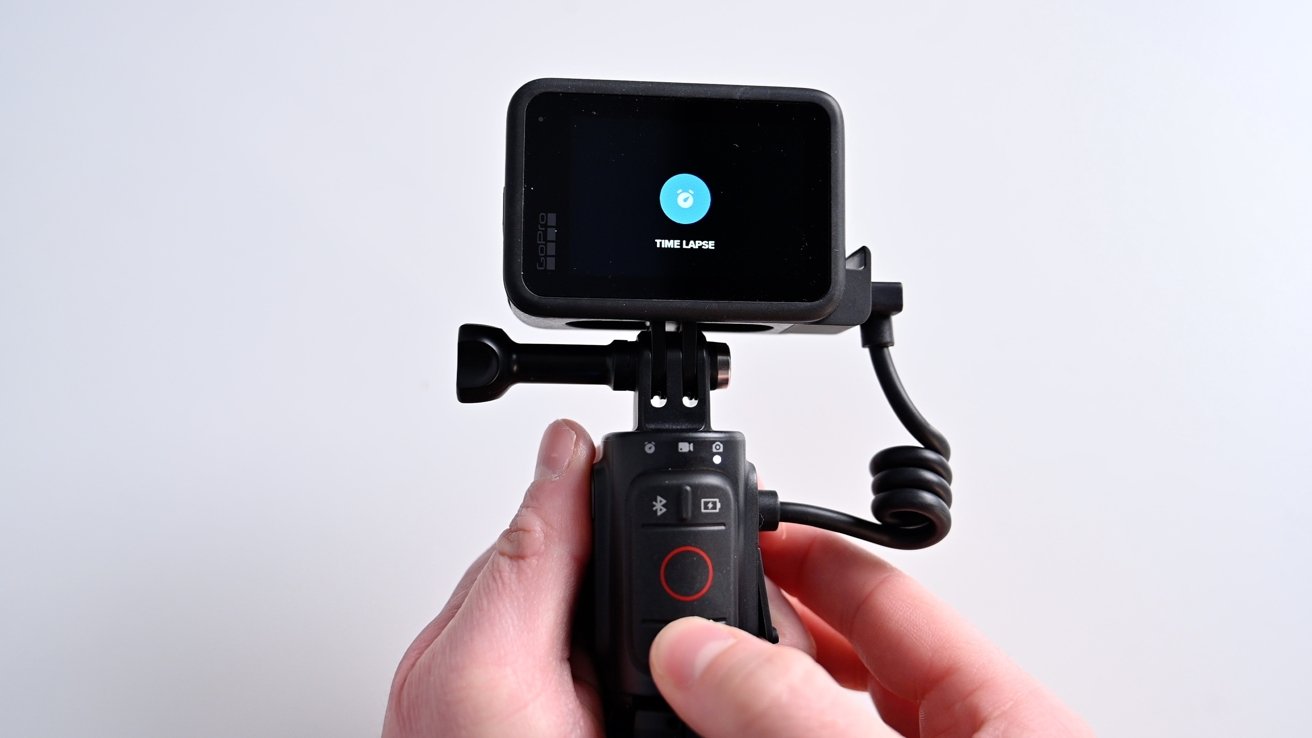 No matter which mode you were in, the centrally-located shutter button would start capturing footage. It's so much easier, natural, and more comfortable than clicking the shutter button on the camera itself. As the camera can rotate around the top, you can be sure the button will always be oriented towards you.
GoPro is a fantastic camera that gets used for many different applications. Surfing, skiing, SCUBA diving, timelapse sunsets, bike rides, science experiments, and so much more are captured by GoPros. Volta is great for almost all of these.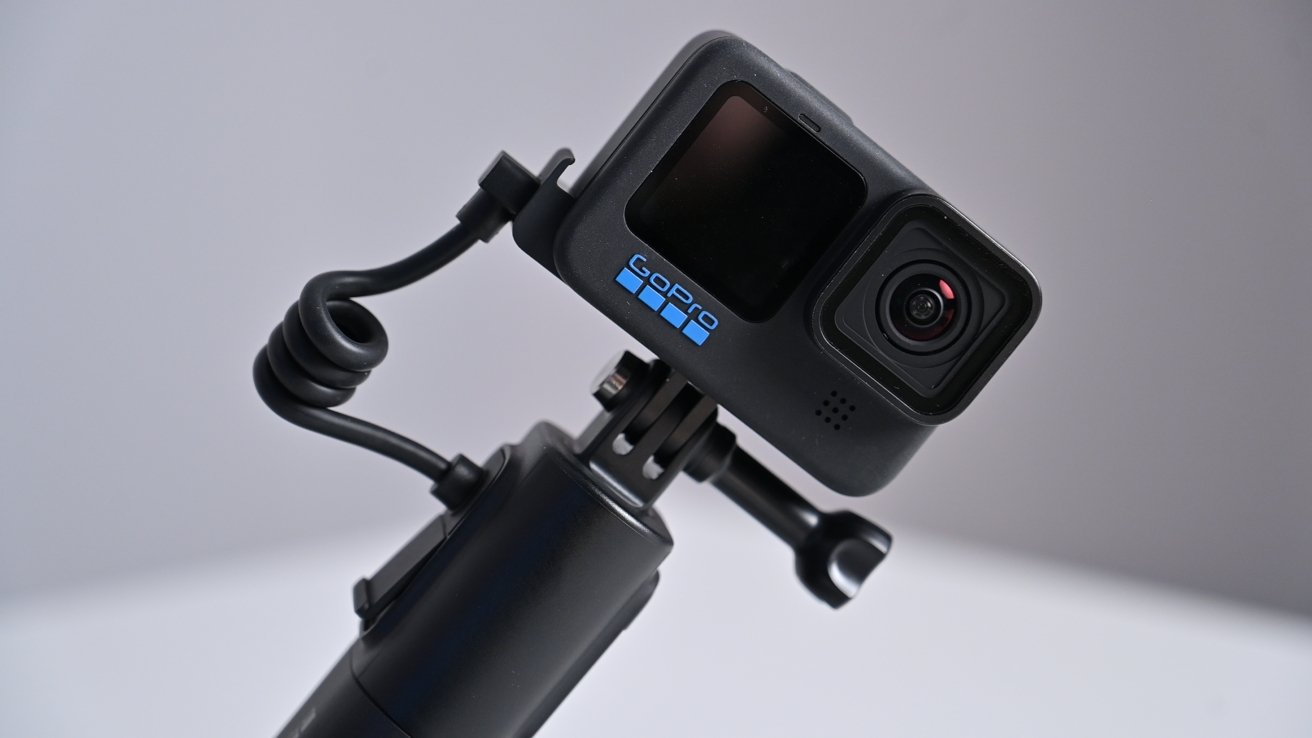 GoPro has significantly streamlined the user experience. There's no complicated setup process or odd pairing. The pairing initiates when you plug it in to simplify the whole thing.
Four hours of shooting 5.3K is plenty of battery for us. That is ample time for a single shoot but can also extend with an additional battery pack or swapping the GoPro's internal battery for a few more hours of use.
Should you buy the GoPro Volta?
For its wireless remote, GoPro charges $80. For an added battery — that's another $25. The 3-way 2.0, which has an extending arm alongside the grip and tripod, is another $80. Other than the fully extendable arm, all of that is built into the $129 Volta.
It's also a more convenient solution. You don't need four different products. You don't have to swap out the battery on the GoPro itself. Plus, the remote is integrated and can be used on the grip or wirelessly from the camera.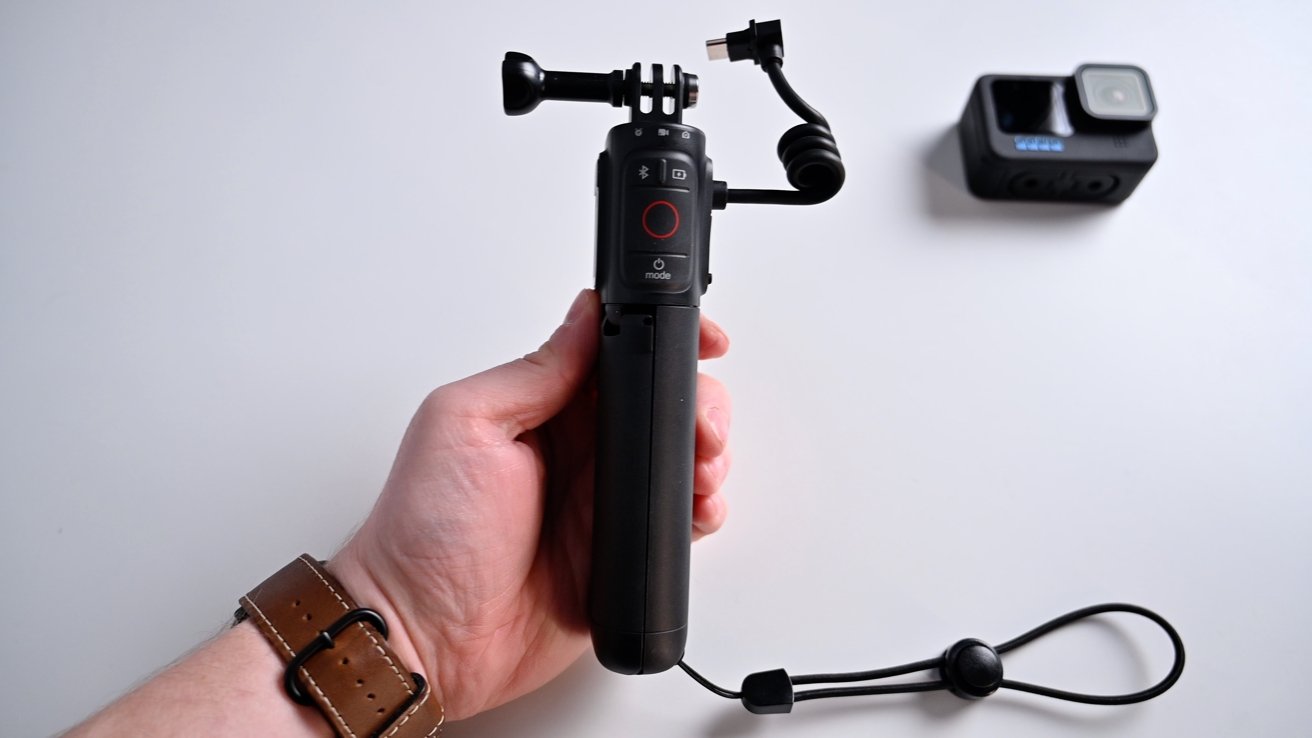 We love that it also retains support for almost all of GoPro's mods. Attach the display mod, the creator kit with a microphone and light, or the Max lens.
Our only negative is that you can't use the rig while underwater. To do this would likely add significant bulk to make it suitable for SCUBA or free diving. Stick with swappable batteries between dives, and you're all set.
For those who are even fairly regular GoPro users, Volta is the new must-have accessory.
Pros
Good value integrating multiple accessories into one
Solid build construction
Weather resistant
Can be used to charge other devices, not just your GoPro
More than four hours of shoot time with 5.3K video
Easy to hold the camera
Easily accessible buttons that also work over Bluetooth
Compatible with most GoPro mods
Mini tripod is very portable
Tons of added mounting options
Cons
Not waterproof
Cable can't be removed
Where to buy
You can pick up the Volta external battery grip/tripod/remote for $129.99 from GoPro directly.