The key to confidence: act like the street is your runway! That's easy to do with SSENSE, a Montreal-based retailer of luxury fashion and indie designs.
At SSENSE you can enjoy designer sales with up to 70% markdowns on coveted brands like Off-White and Vetements. They curate a large inventory of the pieces you've been searching for, whether it's a rare sneaker or a streetwear-inspired tee. And for imbuing your whole life with style, they have goods like candles, perfumes and beach paddles.
In addition to selling wares, SSENSE has made a name for themselves as a publisher of culture and fashion criticism. This is the kind of savvy, incisive writing you can expect from them. They're basically your online style destination!
Here are some of our favorite menswear and womenswear from SSENSE.
19 Pieces We Want from SSENSE this Season
1. Adidas Originals Hyperglam Cropped T-Shirt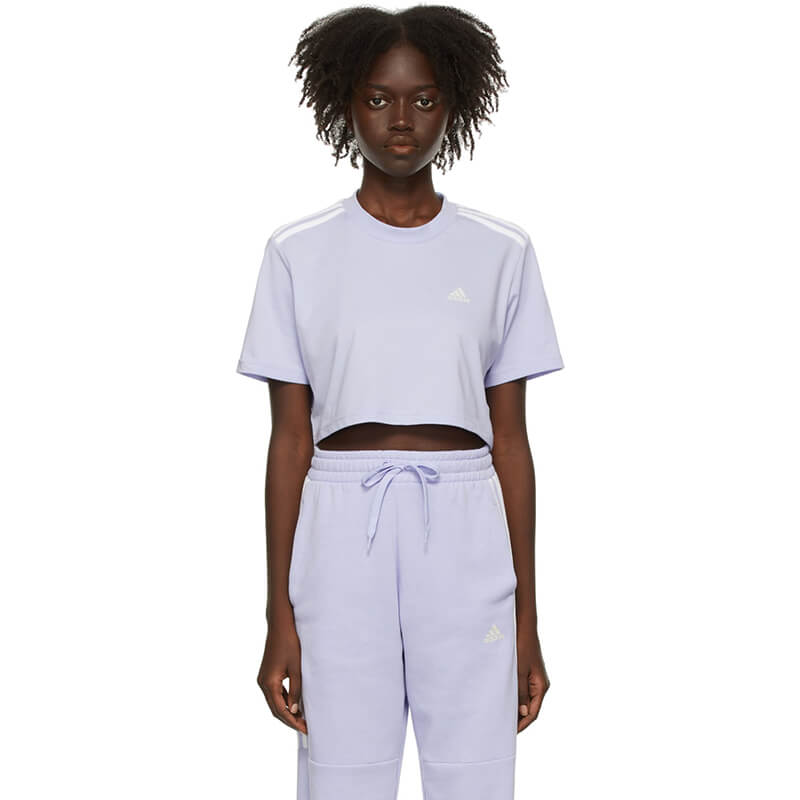 This cute top ($35) by Adidas Originals kind of feels like you cropped your gym class uniform (but know how to finish a hem). It's a cotton blend jersey t-shirt in voiletton, a beautiful pale purple. It features a white bonded logo at the chest and signature Adidas stripes at the shoulders. Complete the look with the coordinating sweats.
2. Essentials Logo Lounge Pants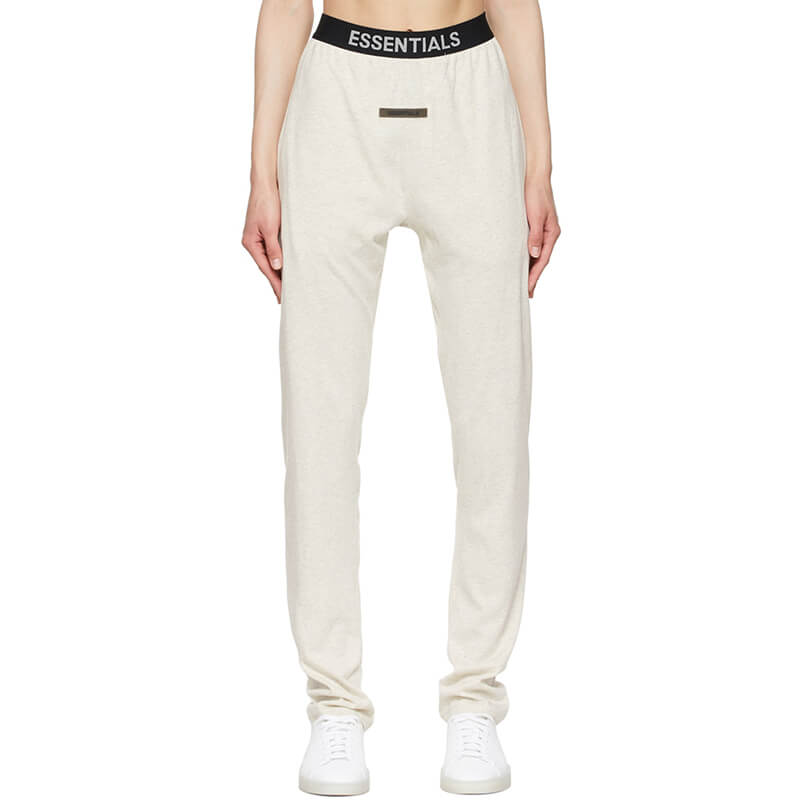 Essentials is a line of bold yet restrained streetwear from Fear of God designer Jerry Lorenzo, something you can wear on a coffee run and still get nods from other fashion fiends. We like these off-white lounge pants ($80) for their contrast waistband and applique logo. They're a cotton blend jersey with a straight leg, not a jogger, so they're more passable as trousers. Also available in heather oatmeal, dark heather, and black, these comfy bottoms make a great foundation for any outfit.
3. Birkenstock Birko-Flor Arizona Sandals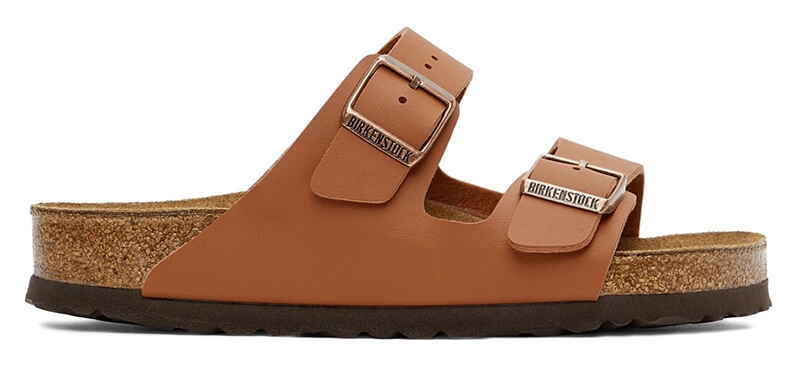 Embrace the enduring normalcy of the Birkenstock Arizona in Ginger Brown ($110). These Birks have the iconic cork sole and buckle straps you love. Plus their upper is made from Birko-Flor, a proprietary synthetic leather that's soft on the underside. Wear with your favorite groutfit or oversized graphic tee, and don't forgo the socks.
4. Acne Studios Orange Canvas Crossbody Pouch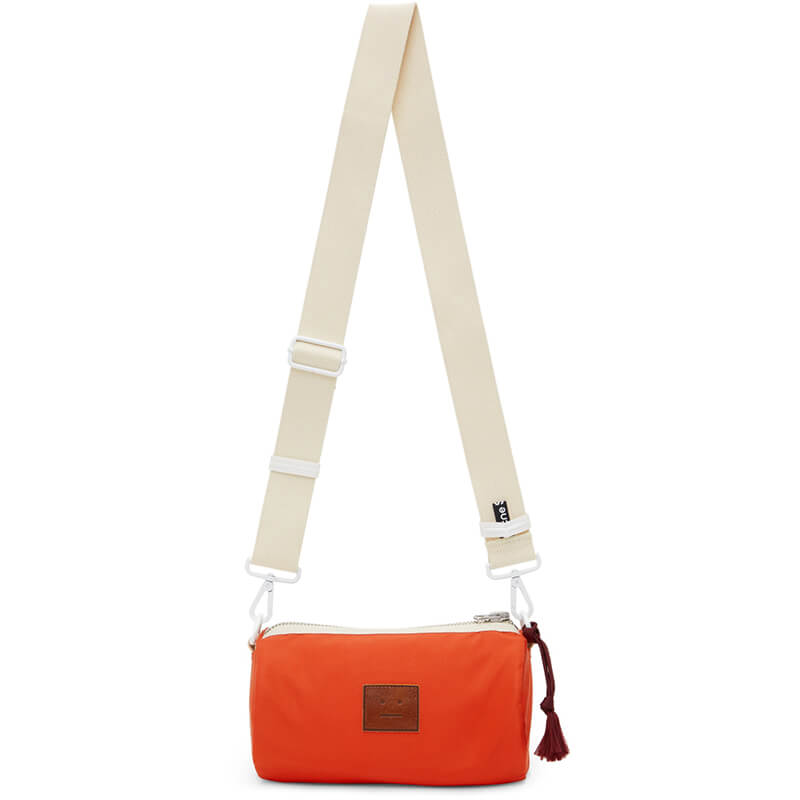 Wherever you're going, take your style with you! This canvas crossbody pouch ($160) from Acne Studios says it all as you walk through the door. A round duffle you can wear, it's charming and practical. The woven off-white strap is a nice contrast with the white hardware. And we like how the orange canvas looks like high-vis gear you'd use camping.
5. Aesop Hwyl Eau de Parfum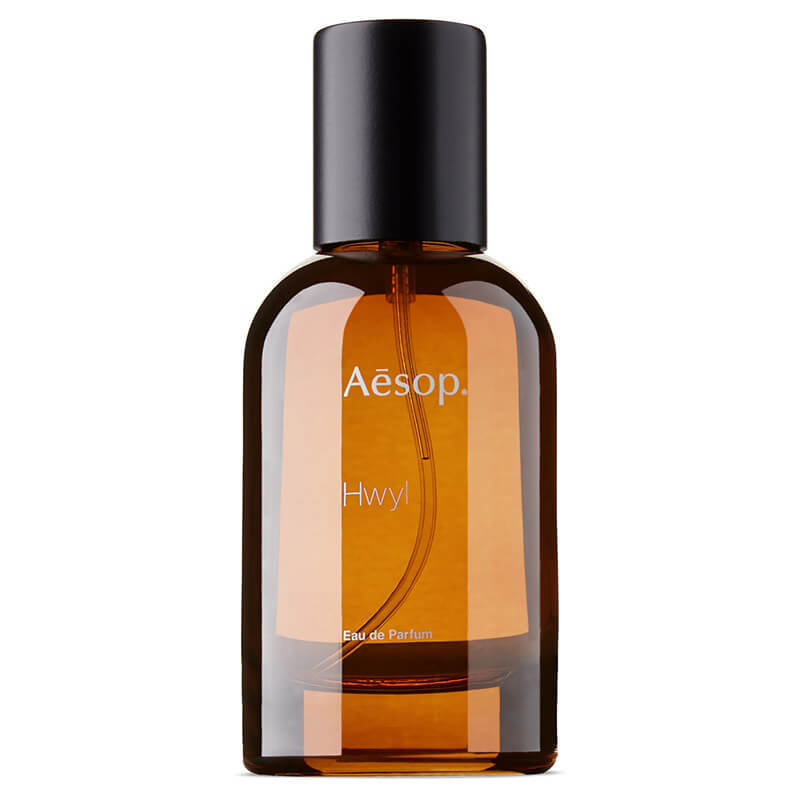 Complete your get-ready routine with a grown-up fragrance. This eau de parfum spray by Aesop ($165) has spicy, woody notes meant to evoke the lush greenery of a Hinoki forest. A scent for all genders, its key ingredients are Cypress, Frankincense, and Vetiver. And it comes in a seductive amber bottle that will look good on your desk.
6. Thom Browne White & Gold Braided Cord Bracele

How's this for an elevated take on the friendship bracelet: A cord bracelet ($168) crafted from red, white and navy braided calfskin. This menswear accessory features a gold tone closure engraved with the Thom Browne logo and signature stripes. The closure is magnetic for clean lines and easy wear. We like that the color story is retro sporty (it's shown on the model with matching athletic socks). And because it's not adjustable, it comes in sizes for the perfect fit.
7. Axel Arigato White & Orange Clean 90 Triple Sneakers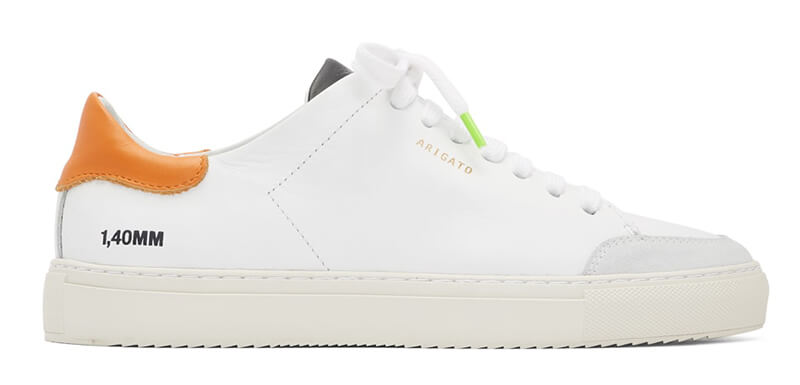 These white men's sneakers ($143, 39% Off) get the streetwear treatment with a buffed orange heel tab, off white midsole and neon green aglets (AKA shoelace tips). They also sport a padded black tongue and black text on the side that says "1,40MM". Just like their name, these kicks are fresh and clean.
8. AGOLDE Riley High-Rise Straight Crop Jeans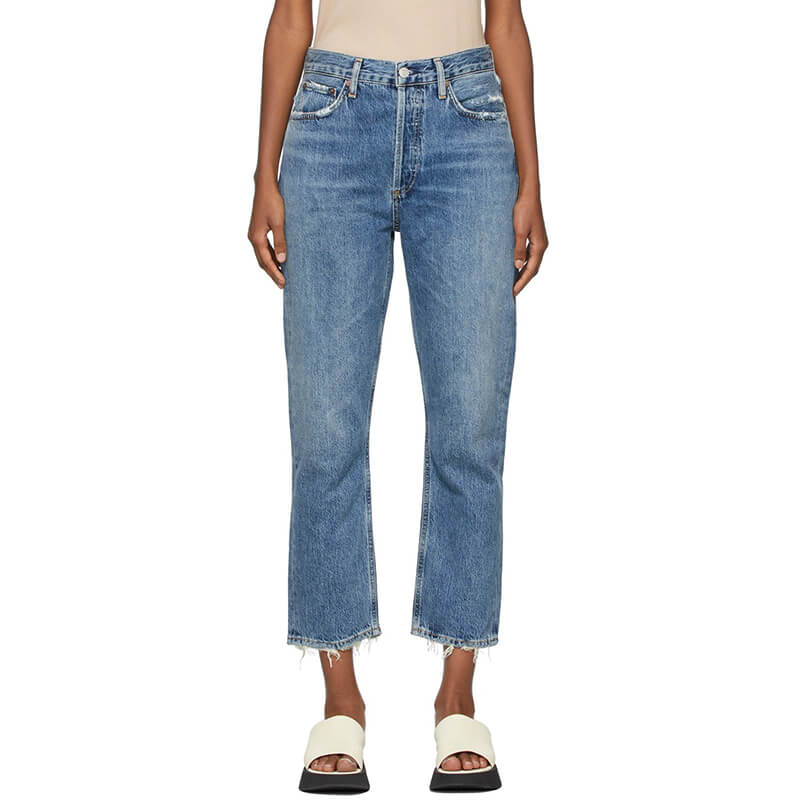 Your closet is missing the Riley High-Rise Straight Crop Jean ($180)!
This silhouette has taken over and for good reason. The cropped version of the straight leg jean is confident, carefree and goes with all footwear (remember buying jeans specifically to fit over boots?). AGOLDE calls this color "frequency," a must-have medium denim blue.
9. Gucci White Princetown Slippers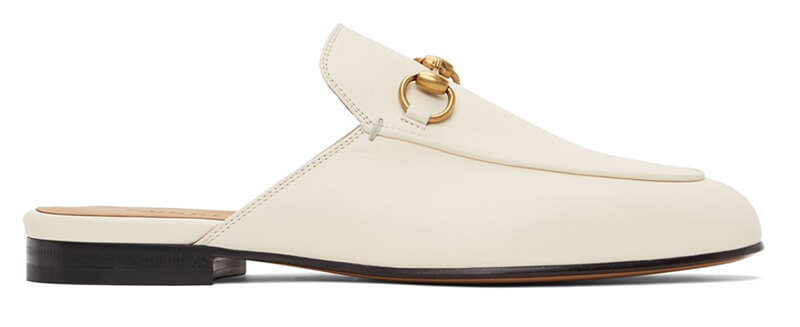 SSENSE also carries authentic Gucci, like these Princetown Slippers ($790). White leather mules with a black midsole and tan lining, they're a study in simplicity and contrast. Gucci fans will appreciate the classic horsebit hardware across the front. Make these shoes your resort look in summer, or use them for a pop of winter white.
10. Okej SSENSE Exclusive Green Squiggle Rug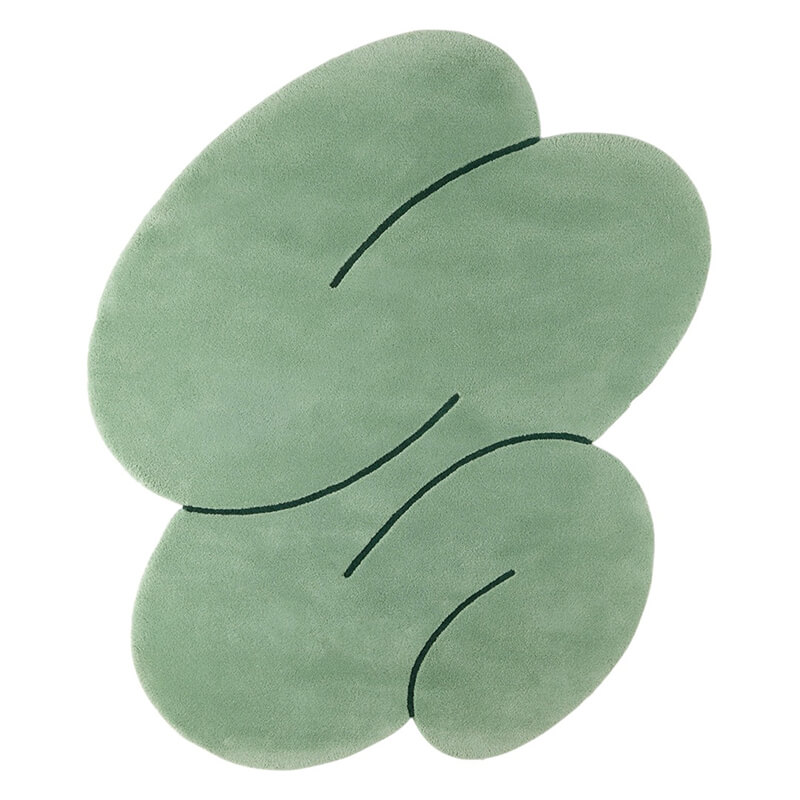 Create a space that's unmistakably you with this graphic wool pile rug ($1000). By Swedish-American design studio Okej, it's available exclusively at SSENSE. This 62 x 45 in. piece, in the color sweet pea, has a clever design that's full of personality. A friendly squiggle shape with an outline at the "contact" points, it looks like a cartoon come to life. Also available in orchid, cloud blue and moss green.
11. John Elliott Salt Wash Beach Hoodie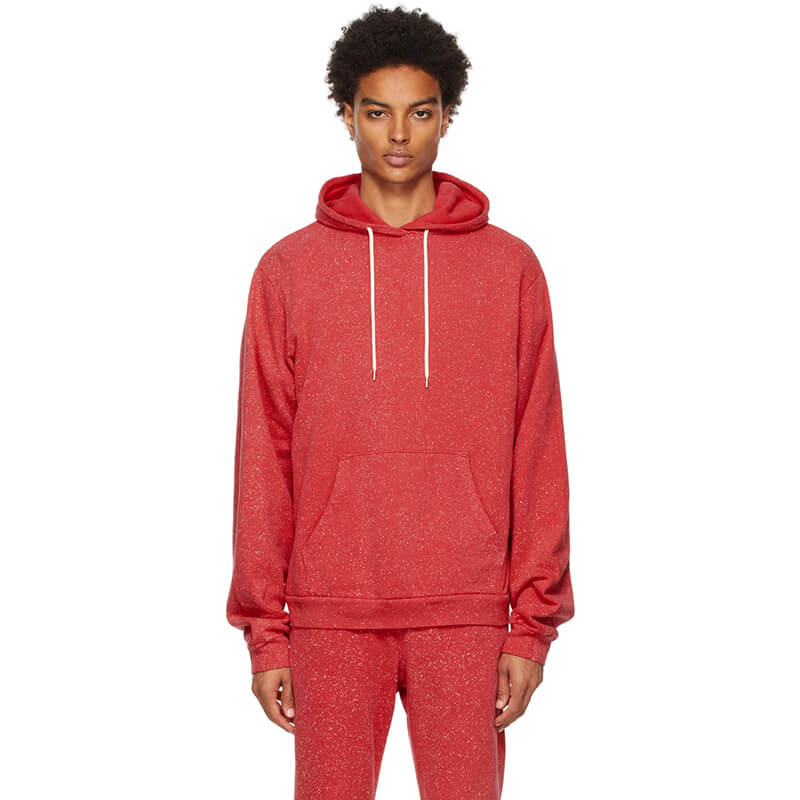 It's only appropriate that a Beach Hoodie be salt washed. These pieces by John Elliott are cut from comfortable French terry, then hand finished with a mineral spray that gives them each a unique speckled design. That means no two garments are alike. Pictured here in Red ($350), they're also listed at $375 in black, olive, and maze (a slate blue).
12. Y/Project Orange & Green Wool Pillow Scarf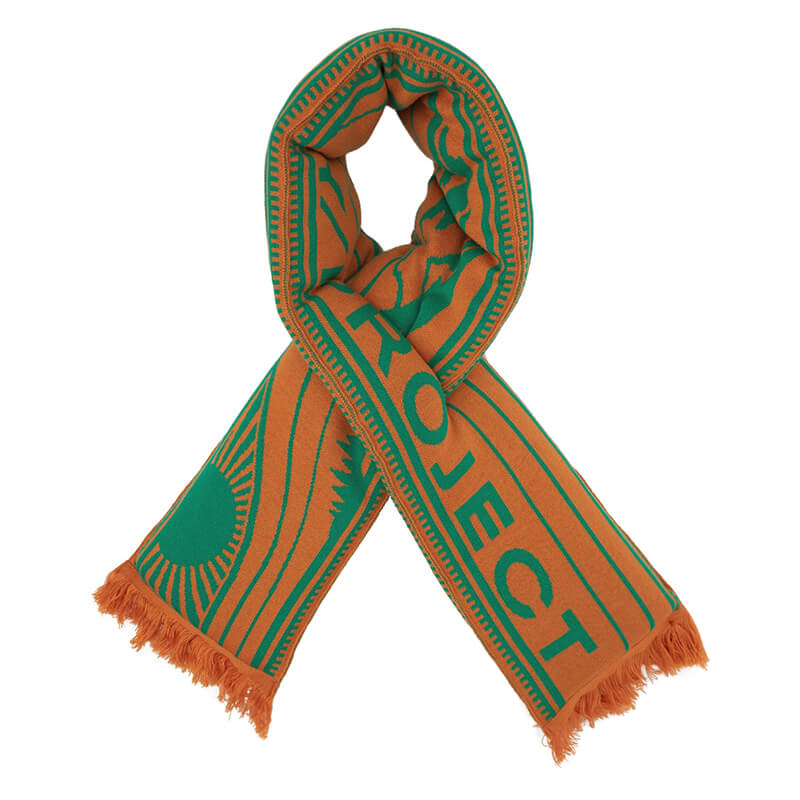 Smart, conceptual and chic, this padded scarf ($525) has a pull through closure for the perfect wrap every time. The colorway is a bit of a '90s revival: An orange base with a kelly green graphic and knit logo. Also available in black and white, try this scarf with a bodysuit and boyfriend jeans. We like it because it gives your outfit the volume of a big puffer jacket on between-weather days.
13. MM6 Maison Margiela White 6 City Sneakers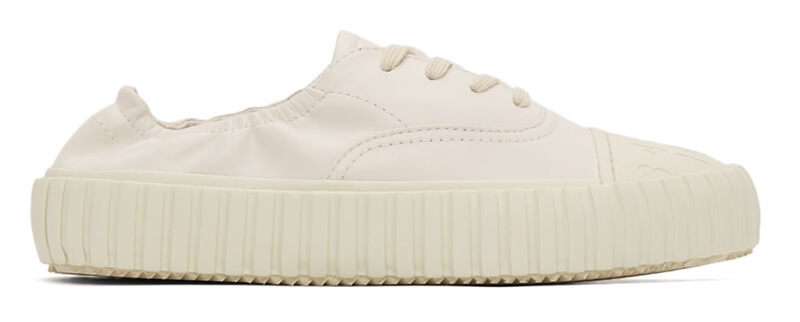 We've found your perfect city sneaker ($365). A low profile and exaggerated midsole gives these basics a streetwear edge. Look closer and see an embossed logo on the rubber cap toe. These lace-up leather shoes have some gathering in the back, giving them the look of a dainty ballet flat.
14. Fellow Black Stagg EKG Electric Kettle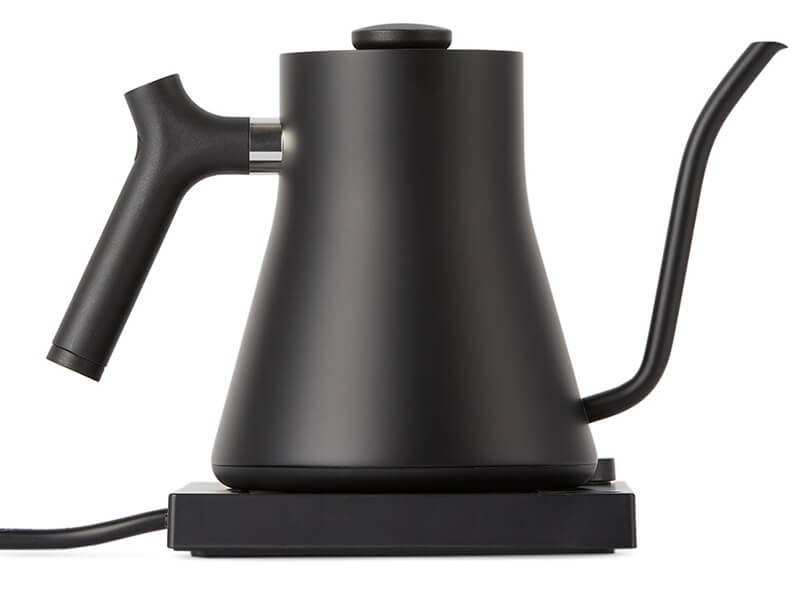 Take a moment to recenter with some tea (or coffee, or ramen). And feel put-together doing it with this sleek stainless steel kettle ($150). It boasts an ergonomic design and precision spout for easy handling. With clean lines and a matte finish, this kettle will look nice out on your counter. Also available in Matte White, Polished Steel, Polished Copper, and Matte Black with a Walnut handle.
15. Versace Jeans Couture Black Bowling Shirt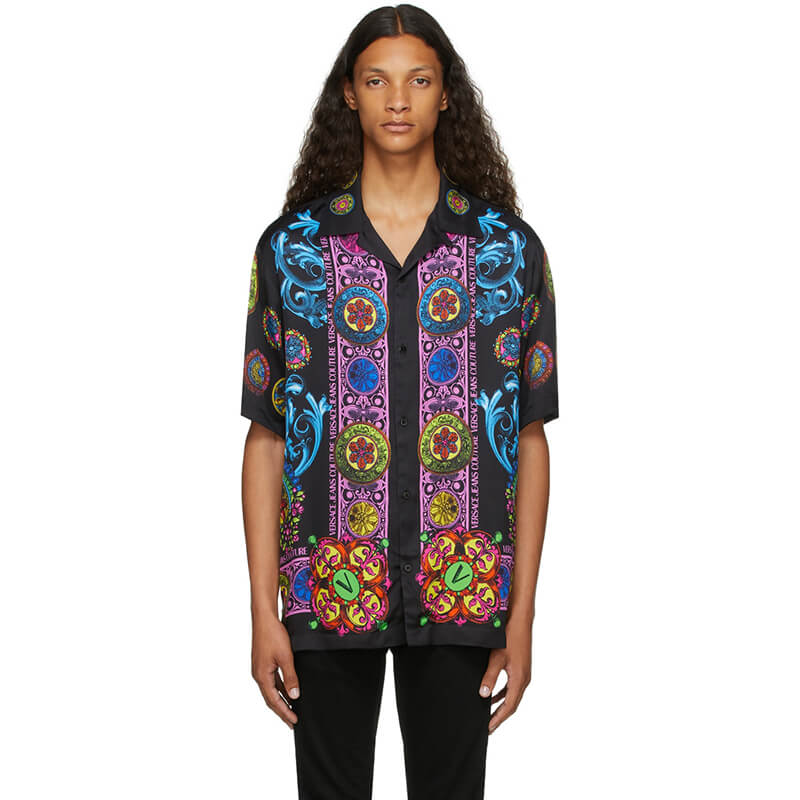 Bowling shirts are at the part of the fashion cycle where they're not even ironically cool, they're just cool. Like this one ($550) from Versace Jeans Couture.
It's a black viscose twill with multicolor graphics that are unmistakably Versace. And an open spread collar means the lapels lay just right to show off your gold chain. Picture yourself (or your date) wearing this to the barcade.
16. AAPE by A Bathing Ape Purple Bandana Sweat Shorts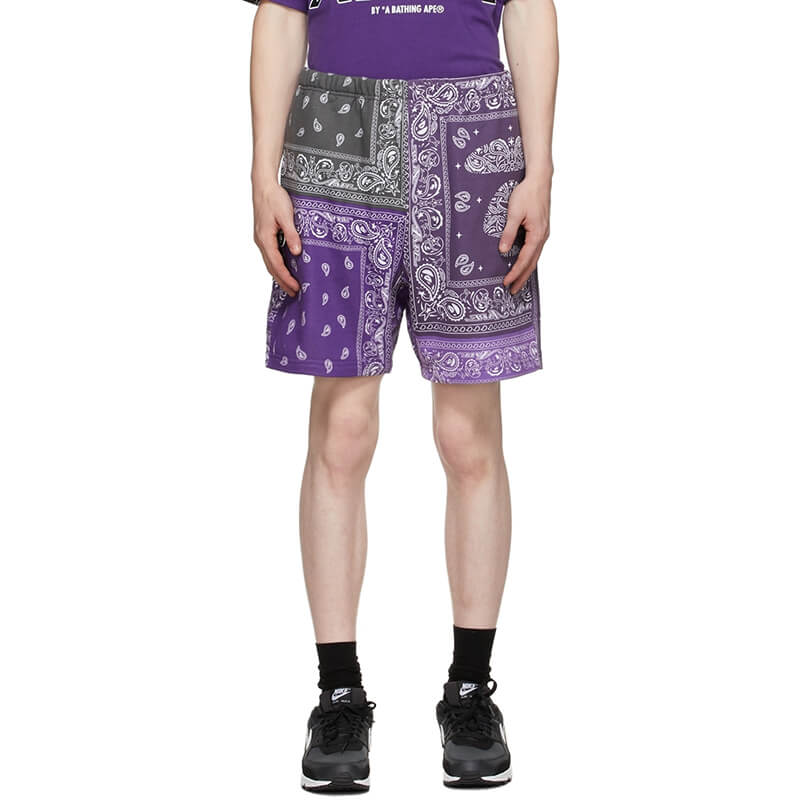 Get in on the mixed-fabric garments trend with these shorts ($115) from AAPE by A Bathing Ape. These shorts boast a printed graphic that looks like bandanas in white, black and shades of purple. They're made of a cotton-blend fleece and a three pocket style (one in the back). Cool and casual, they have the inseam you might wear for a round of pick-up.
17. Wilson Orange Roland Garros Blade 98 V7 Tennis Racket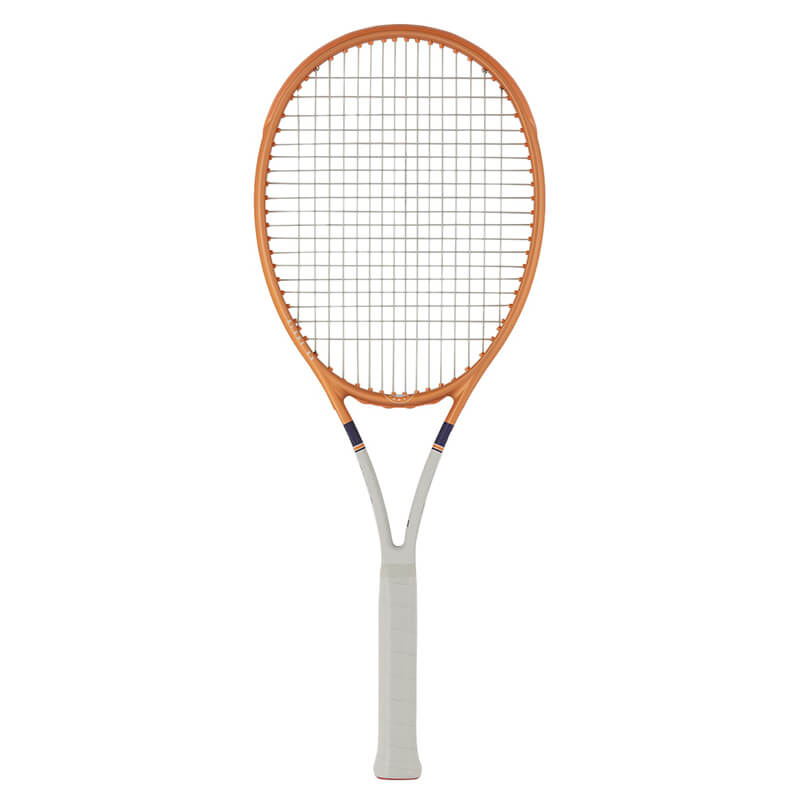 The aesthetics of tennis are everywhere these days—and for good reason. There's probably never been a more stylish sport. This tennis racket from Wilson ($185) epitomizes that classic look with a preppy orange, navy and grey design. This product comes unstrung so you can outfit it with the best strings for your playing style.
18. Homme Plissé Issey Miyake Green Edge Shirt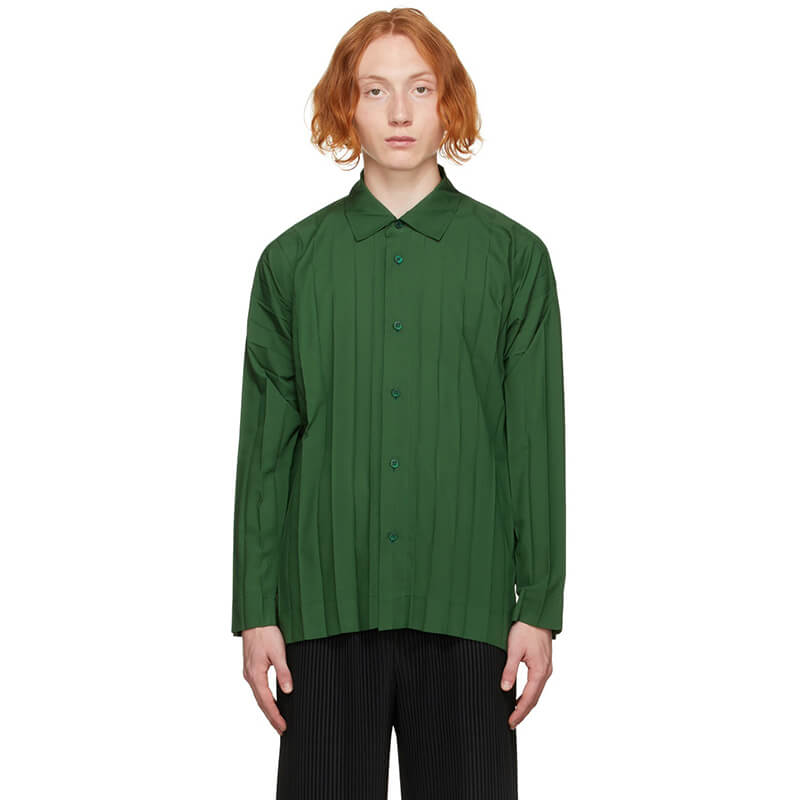 You may be aware of the shacket by now: A top with the look of a shirt and the functionality of a jacket. This Green Edge Shirt ($485) from Issey Miyake's menswear line Homme Plissé combines that innovative spirit with his signature pleating technique. With tactical details like a zipper, button-closure collar, and dropped shoulders, it's like a windbreaker built for the runway.
19. Isabel Marant Denim Haley Bucket Hat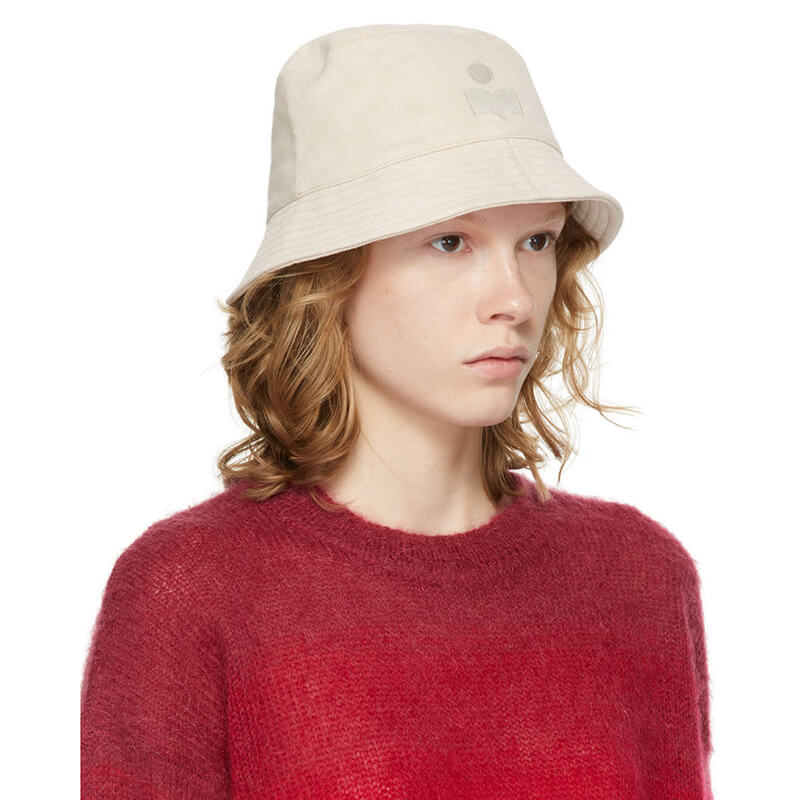 Something else we'll be keeping from the 90's revival is the universally flattering bucket hat. This one by Isabel Marant ($160) is a beige denim with a 100% cotton construction. The color is listed as "ecru," a color you may know from cool wide-leg pants. Features a textile brow band, tonal lining and tonal embroidered appliqué.
How to Put a Look Together
1. Make it monochrome.
The popularity of matching sets may have a bit to do with our nostalgia for the days of colorful soft clothes. It also just makes everyone look chic! Pairing a sweatshirt and sweatpants from the same collection makes for instant style. To kick this trend up a notch, try the same color in different materials. Think olive sweatshirt on top, olive wet look leggings on bottom. Or white t-shirt, white sweater leggings, and so on. This trick will make any outfit look more expensive.
2. Just add jewelry.
You know that saying "before you leave the house, take off one piece of jewelry?" Consider it history. Maximalism is on its way back after a long spell of ascetic uniform dressing. Now it's all about self-expression through accessories and things that shine. Which brings us back to piling on the arm candy to turn a shirt and shorts into an outfit! Layer different weights of necklaces, rings, and earrings together (i.e., chunky + dainty) for a dimensional look.
3. Find inspiration everywhere.
Fashion is about what's out there, but style is about what's inside. Cultivate your personal style by taking inspiration from blogs, street style and even TV. Think about what qualities you admire in your style icons. Is it their confidence? Their demureness? Or how their outfits always have a point of view? Create style goals for yourself based on your findings, like wearing more yellow or dressing for hobbies you want to try. (Admittedly this process will exceed one look.)
Saving Money and Giving Back Just Makes SSENSE
Giving Assistant turns shopping into charitable giving.
Here's how it works: When you shop your favorite brands with our free browser extension, you automatically earn cash back at checkout to keep or donate to the nonprofit of your choice. You can even earn up to 4% cash back on your SSENSE purchase when you shop with the Giving Assistant Button, free to download for your web browser. The Button helps you automatically save with the latest coupons, earn cash back, and donate to your choice of over 1.7 million nonprofits in the US. Because saving and giving is a beautiful thing!