Hamleys The Finest Toy Shop in The World manages a variety of goods asked by its clients and works to maintain its supply in a recent and comprehensive state.
Many shops are expected to have a polite treatment of their clients. If you experienced unpleasant troubles (or the opposite) during your time here, then feel free to describe your impressions to share with other users and to affect this establishment's score.
It is that time of the year when the subject of Toys for Christmas begins to gather in importance. To help customers decide which are the popular offerings, retailers issue their top ten toy list for the coming festive season. The first of these top ten lists to reach me is from London's top toy store of Hamleys as it produces its mixture of traditional toys and those that take advantage of more modern technology.
Taking the lead in Hamleys' list is Scruff-a-Luve My Real Rescue. Priced at £40, this toy will come as a ball of scruff looking for love, attention and a special human connection in order to be changed from a sad abandoned pet into a fluffy toy that will become an endearing toy and lifelong friend for the child. You could say this was a Christmas miracle.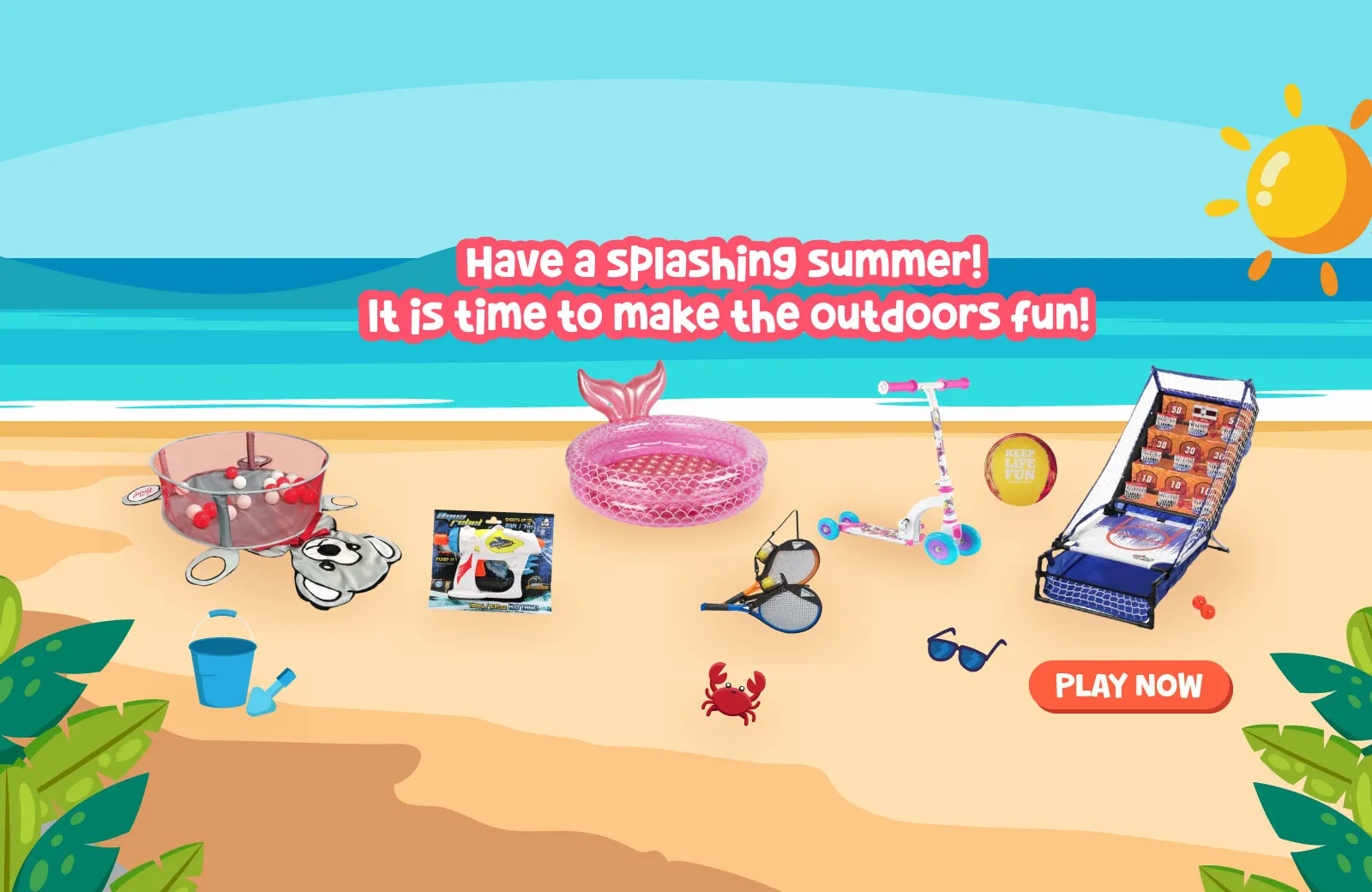 Aimed at the pre-school age range, Coding Critters is an educational toy that will introduce the young child to aspects of play, problem solving and critical thinking at an early age. Using storybook style adventures, the child will learn to code before teaching their pet critter to play games such as fetch, hide and seek. The Coding Critters have their own personalities and a price tag of £40.
The next toy allows the child to be creative. The Smart Pixelator provides the child with the tools to pixelate any design and build 2D or 3D projects. The Smart Pixelator has easy-to-follow lights and a variety of creative tools. Available with a free app, this product has support for Bluetooth and costs £70.
Also aimed at pre=schoolers is the Linkimals Slow Moves Sloth. This friendly interactive toy works in unison with a fellow Linkimals. Different designs can be used to link the full set of Linkimals.
Encouraging human interaction with friends and family members, plus a new twist on a traditional toy is Pictionary Air. As well as a required group of players, Pictionary Air needs a downloadable app. Images are drawn in the air and presented on a screen, The audience of friends and family are meant to guess what the image is supposed to represent. Pictionary Air is priced at £20.
The next toy in Hamleys' list is the LEGO Hidden Side Paranormal Bus 3000. Designed to act as an after-dinner activity for family members, this toy requires those joining in with this item to build the spooky LEGO model before downloading the LEGO app which will make the bus come alive in virtual reality and for everybody to hide behind the sofa.
Collectibles continue to be a popular choice especially when looking for a gift that has a long-lasting attraction. Leading the way with Collectibles is Poopsie Surprise Dolls with their D.I.Y. Slime Fashion capability. With each doll containing 20+ surprises to supplement these 14-inch Fashion models with brushable hair. Each doll will come with a Rainbow dress or Pixie Rose. Poopsie Surprise Dolls are priced at £50.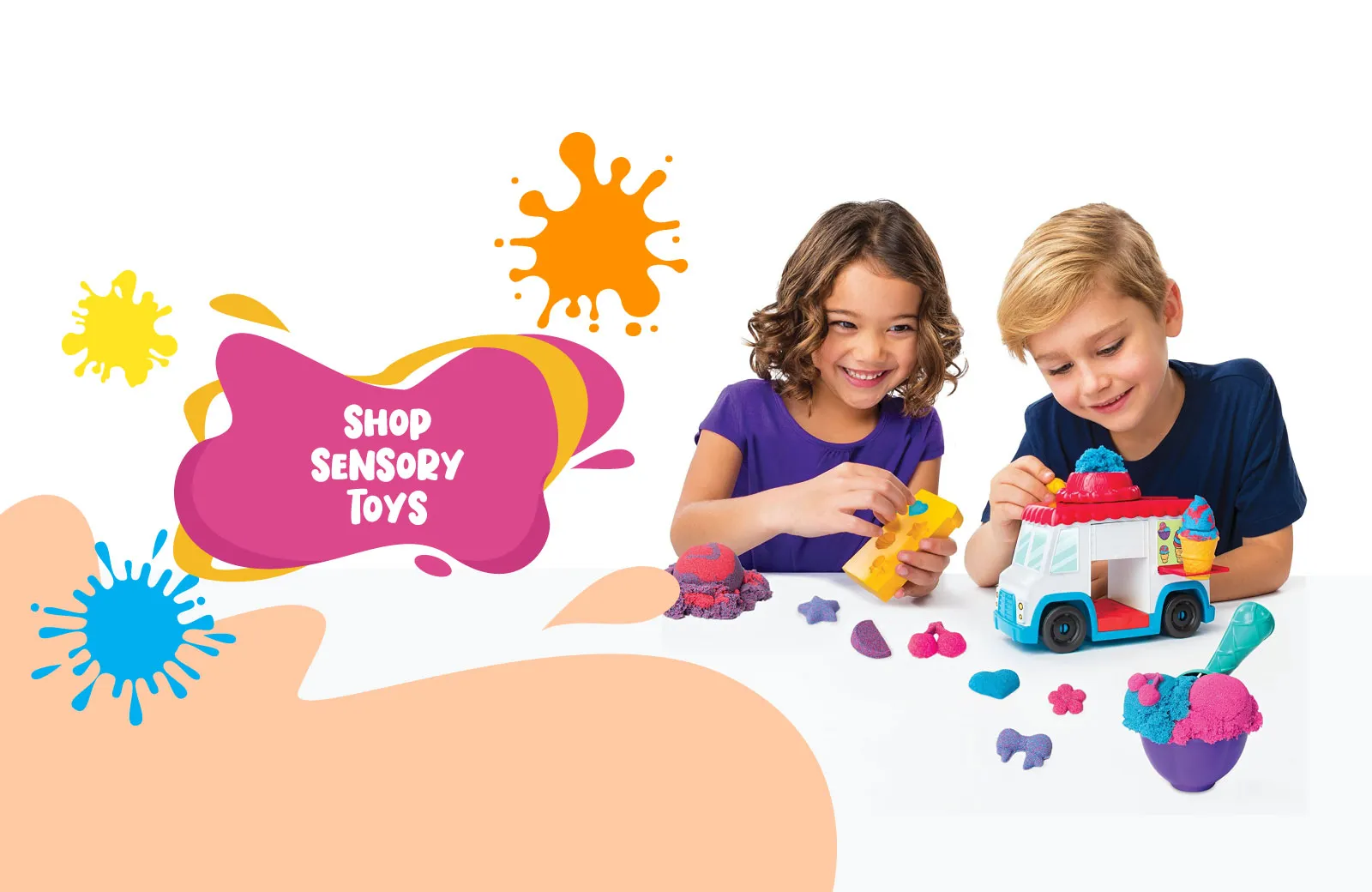 Also making the Hamley list is L.O.L. Surprise Chalet Dollhouse. This toy is the ideal two-storey chalet location for the child to send their L.O.L. collectible Surprise Dolls for a refreshing winter break, Made from real wood, this chalet has six rooms and includes a light-up ice skating rink plus a working ski-life. Pricing is set at £250.
For the older child, Hamleys has listed the Nerf Fortnite RL. Based on the blaster used in the popular video game, this toy consists of two official rockets constructed of foam and hollow flexible tips. Pricing of this toy is set at £30.
Completing the top ten listing is Oblique Drifter. This four-wheeled buggy can provide loads of active entertainment. It has smooth steering, a strong climbing ability, 360-degree rotation and multi-function drive. It can also play music. The Drifter is priced at £60.
I do have to point out. due to on-going health issues, I have not been able to personally test out any of these toys. Hopefully this situation will change in the near future. Meanwhile, it you get the chance why not pop down to Hamleys and check out the store's full range of wares.
When walking along London's Regent Street you might be distracted by Hamleys new window display.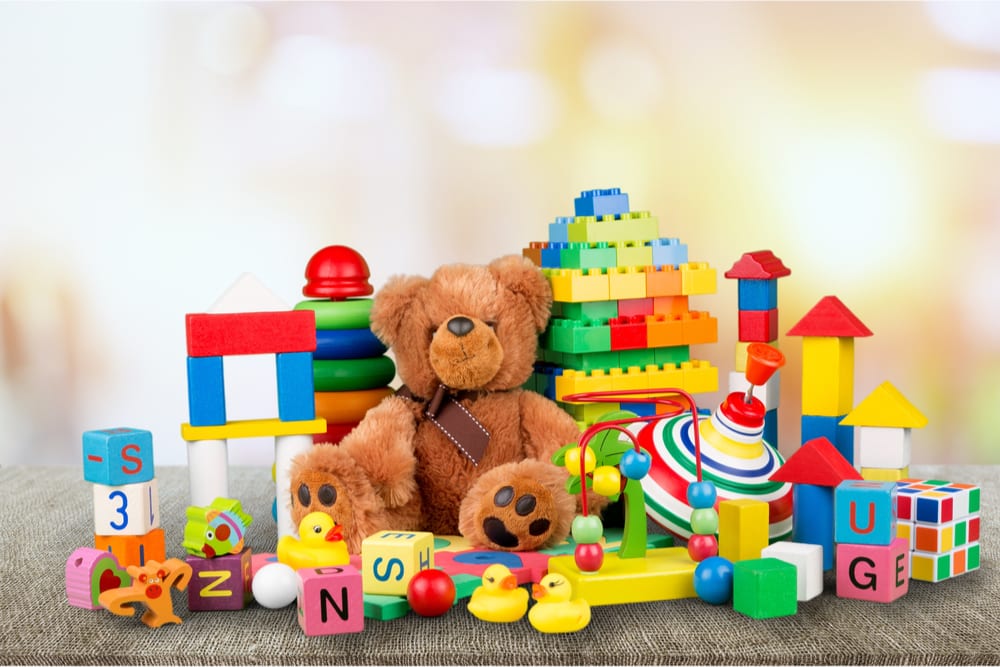 As the oldest toy shop in the world, Hamleys has recently announced two new ranges of toys that have been added to its vast treasure trove of delights aimed at children of all ages. And lets face it, we all have some element of s child in use when toys are concerned. The two new ranges in question are the No! No! No! Surprise! offerings and the Little Baby Bum products.
As part of the L.O.L. Surprise! family, the No! No! No! Surprise! offerings consist of a new "collectible unboxing line of soft fashion dolls". Rather than the more usual style of packaging, and toys do like to be considered differently in this respect, these fashion dolls arrive within a balloon that is further encased in its own outer box. Once removed from this outer box, the balloon will need to be inflated using a supplied straw and the vital breather of an obliging adult or child.
When inflated, you can admire the content of the balloon but that is not really the point of this toy. What you need to do, when the appropriate occasion occurs, is to pop the balloon and receive a confetti surprise followed by the appearance of an animal themed Plush Pom accessory with accompanying surprise fashion and shoe items. The animal themed Plush Pom has a zip which, once unzipped, will reveal a fashion soft doll to delight the child.
The doll, with gorgeously arranged hair, can be adjusted to take up various poses suitable for different play time sessions before being dressed in the fashion outfit and shoes. Included in the package is a tag bearing the doll's name, birthday and motto. The Plush Pom has, what is described as, a cute animal shaped clip that allows the Pom to be attached to various items such as a backpack, purse or pencil case. Currently there are six adorable soft fashion dolls and their Plush Poms to collect with each one priced at £23.
Starting its existence as a global YouTube sensation of 3D animated videos featuring traditional nursery rhymes and original songs, Little Baby Bum has made the transition and is now available in a range of new toys produced by Little Tikes. Aimed at children up to the age of 4 years, the Little Baby Bum range is made up of a colourful and interactive selection of toys. These toys have been inspired by traditional nursery rhymes and popular characters from the original series of videos which have been enhanced with magical musical elements.
Priced at £9, the Little Baby Bum Musical Minis Assortment is made up of adorable mini plush toys which are soft and cuddly to help their appeal to the young targeted audience. As well as the tactile appeal as the child holds and cuddles the toy, by pressing the toy in its middle, the child will be rewarded with a song. This particular assortment contains Mac the Monkey, Dylan the Duck and Baabaa Black Sheep toy.
Not surprisingly Little Baby Bum Twinkle has a start shape. Designed to be super soft and huggable for children aged 6 months and older, Twinkle comes with an attached blanket offering the child a sense of security. When her face is pressed, Twinkle will play her theme tune to entertain the child. This Little Baby Bum toys has a price tag of £15.
As part of its Little Baby Bum range of toys, Hamleys is offering the Singing Storybook. Priced at £23, this product has been designed to introduce baby to their first batch of nursery rhymes. The Singing Storybook has 5 soothing melodies and various other sounds to bring a fun and tactile experience to the young child.
Recently I featured a list created by Hamleys of the expected top 12 toys for Christmas. Not surprisingly, considering the reputation of Hamleys as the Finest Toy Shop in the World with 135 stores spread across 19 countries that include China, India, South Africa, Czech Republic, UAE, Jordan, Egypt, Philippines. Malaysia, Mexico and Russia, a single list would hardly be adequate. So here is a second list created by Hamleys and featuring a selection of mythical and magical creatures that will appeal to young children when found in their Christmas stocking.
Leading this mythical and magical list are the Fugglers but be aware that adopting one of these creatures, like the Gremlins of old, is not for the faint-hearted. Fugglers are mischievous and misunderstood. With grinning smiles stretching from ear-to-ear and a mouth full of human-like teeth, the Fuggler's face does attempt to draw you into making eye-contact with a Fuggler. This could mean you are under its power and lost. Suitable for the 4+ age group, a Fuggler has a £15 or £25 price tag.
Available as either a dinosaur or unicorn, the Fingerlings are back to decorate young hands. The child can train a battery powered dinosaur to respond to petting as it reacts to touch, motion and sound from its built in collection of 40 different sounds and animations. A Baby unicorn will also respond to noise, motion and touch especially if you pet them, rock them to sleep or even hold them upside down. You can also blow your unicorn a kiss to get one back in return. Priced at £17, Fingerlings are suitable for the 5+ age group.
Described by Hamleys as the cutest, cuddliest, squishiest pets around, the Squeezamals are super soft, super squishy and appealingly scented. They are just waiting to be hugged, squeezed and smelt. Available in large, medium and clip-on sizes, there are 16 super Squeezamals to collect. Prices range from £4, £6 and £17.with this toy being aimed at the 3+ age group.
Also aimed at a similar age range are the Bubbleezz. The Bubbleezz are weird and wonderful creatures for collecting and squeezing. Each Bubbleezz character has hidden powers that give it its personality traits to amuse the child. These creatures are priced at £7 and £13.
With a soft cuddly fur face and a tail that can wrap around a wrist, hair, backpack or clothing, the Pomesies are interactive pets that you can take anywhere. Battery driven, these loveable creatures can tell you when they are happy, sleep ready or hungry by the colour of their eyes or how they react to the presence of the child. There is also a special freeze dance mode. Priced at £18, the Pomsies are aimed at the 4+ age group.
From the cuddly to the life-threatening Hamleys offering, there is the Jurassic World Chomp & Roar Blue Mask. Based on the Velociraptor Blue, this mask features skin texture, colour, teeth and eyes to focus on the targeted prey. Three levels of sound effects help create audio warnings as the dinosaur moves in on its dinner. Aimed at the 6+ age groups, this mask is priced at £40 and features a secure strap.
A popular game at fairs, when I was much younger, was to try and win a prize by throwing a hoop or ring over objects. Now the child can be the prize with Unicorn Ring Toss. By placing a horn on the head, the child can try to catch rings as they are tossed in the air. Who ever catches the most rings is the winner. Suitable for the 8+ age group, this product is priced at £20.
Completing this selection of mythical and magical toys are the exclusive Hamleys Unice Unicorn and Terry Triceratops offerings. These colourful companions are 90cm in length as they await for a welcoming hug from family members. Both products have a £35 price tag.
TOP TOY CATEGORIES
PreSchool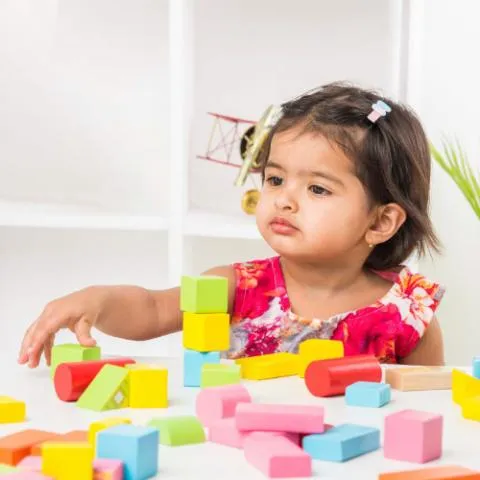 Pamper your little ones with the best Preschool toys only at Hamleys! These toys are not only fun but also educational, perfect for the overall development of your little champs.
Construction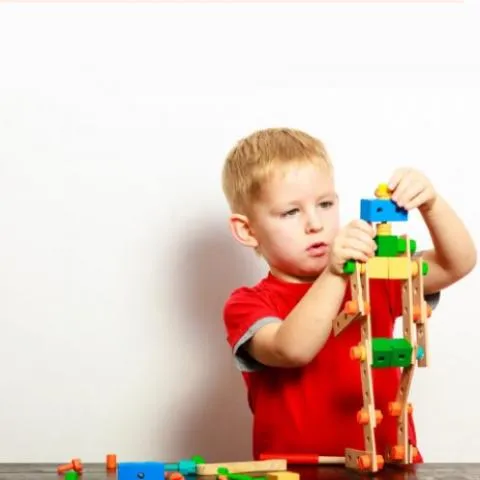 Explore your child's creativity with constructions toys! LEGO, Playmobil and Zuru Max, help you rebuild the world at home! Choose, what you want to rebuild today and enjoy!
Games & Puzzles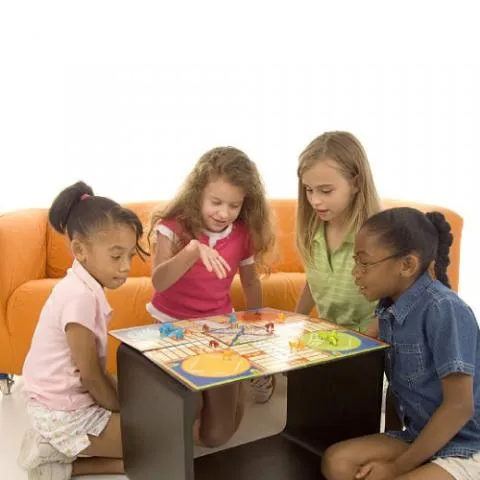 It's all fun & games at Hamleys! One stop shop for your child's happiness! Puzzles that keep their mind running and smart games to enhance their thinking skills, grab your favourite game today!
Soft Toys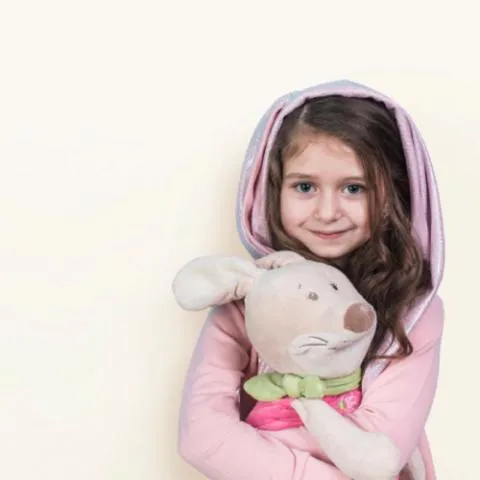 Fluffy toys are your kids BFF! Find the right cuddle buddy from a wide collection of soft toys at Hamleys. From the classic Hamleys Bear to their favorite stuffed animal we have it all!
Special Offer Toys on Hamleys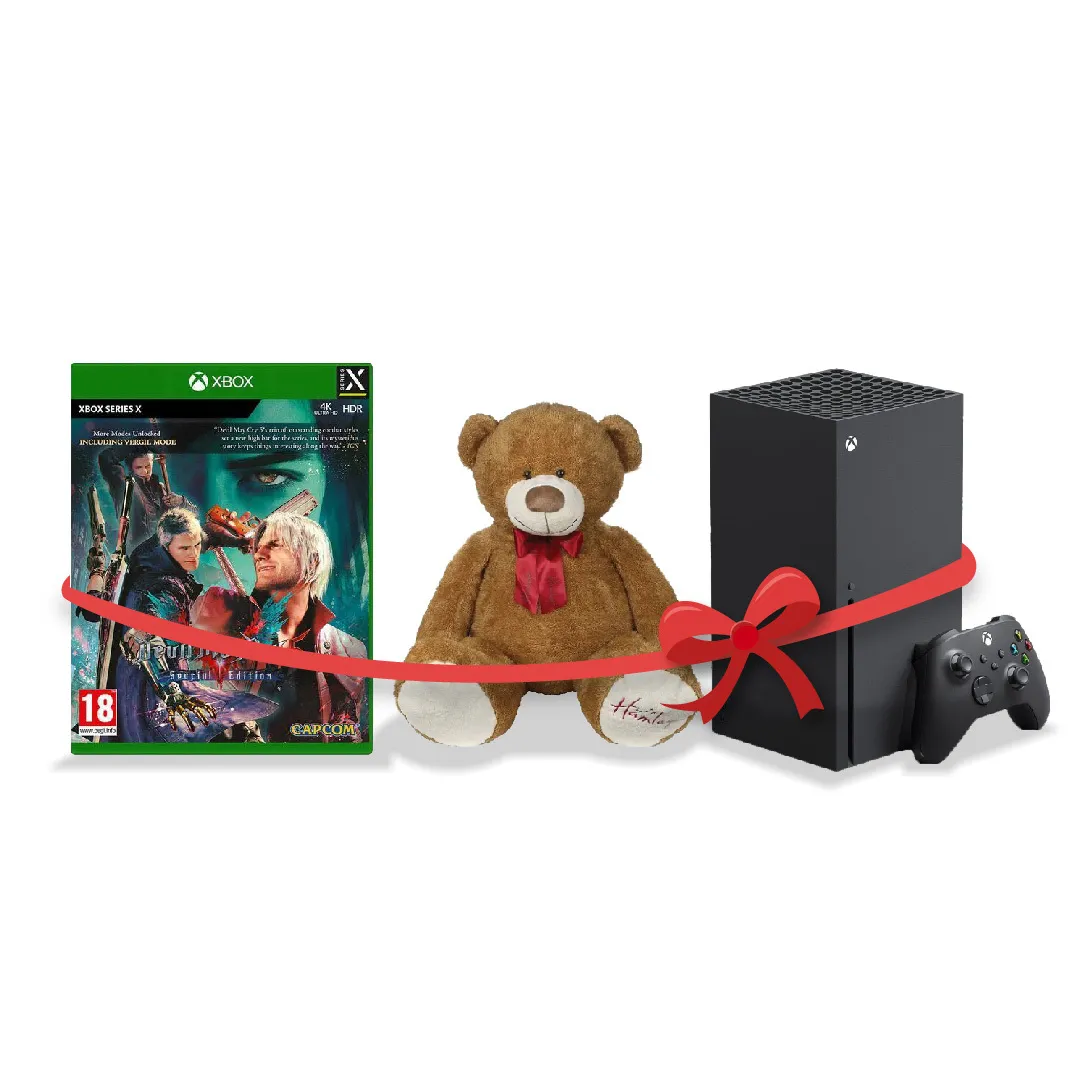 Hamleys Console Bundle Deal includes the following products:
2>Devil May Cry 5 Special Edition
Introducing Xbox Series X, the fastest, most powerful Xbox ever. Play thousands of titles from four generations of consoles – all games look and play best on Xbox Series X. At the heart of Series X is the Xbox Velocity Architecture, which pairs a custom SSD with integrated software for faster, streamlined gameplay with significantly reduced load times. Seamlessly move between multiple games in a flash with Quick Resume. Explore rich new worlds & enjoy the action like never before with the unmatched 12 teraflops of raw graphic processing power.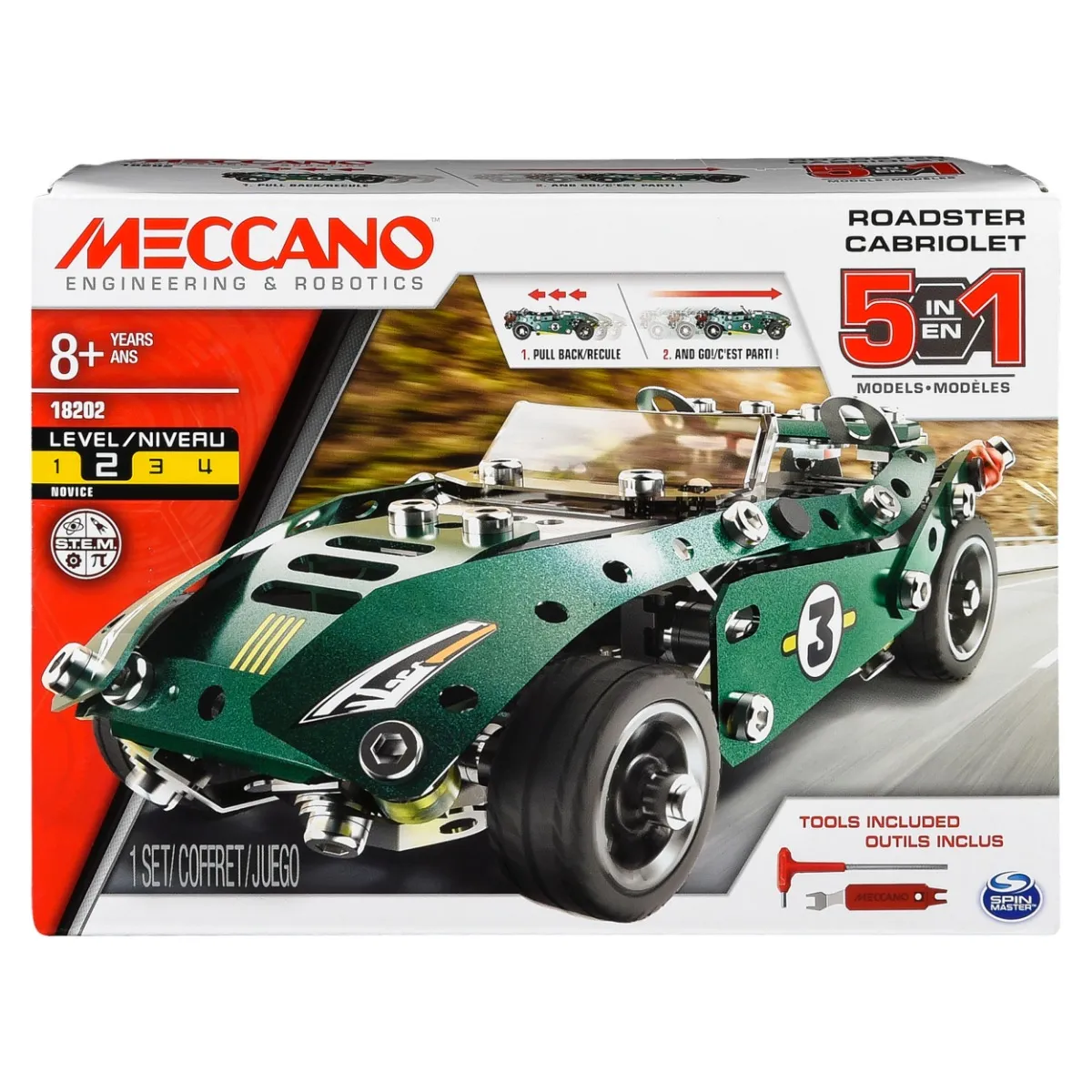 One roadster – five builds! Give your young car fanatic a fun and exciting model to build with the five-in-one Roadster! Not just a thrilling building project, this roadster packs serious power. Once constructed, pull it back, let go and watch it take off down the open road! Set at a novice difficulty level, builders will have fun assembling then reassembling their own sports car! All the tools needed to assemble this stylish vehicle are included. For an authentic building experience, each set comes with metal nuts and bolts, as well as an easy-to-understand instruction guide. While builders piece together this S.T.E.M. kit, concepts from the fields of science, technology, engineering and math will come to life! Once built, young mechanics can use the decal sheet to customize their car with cool decals! For an exciting and educational project, drive home Meccano's Roadster.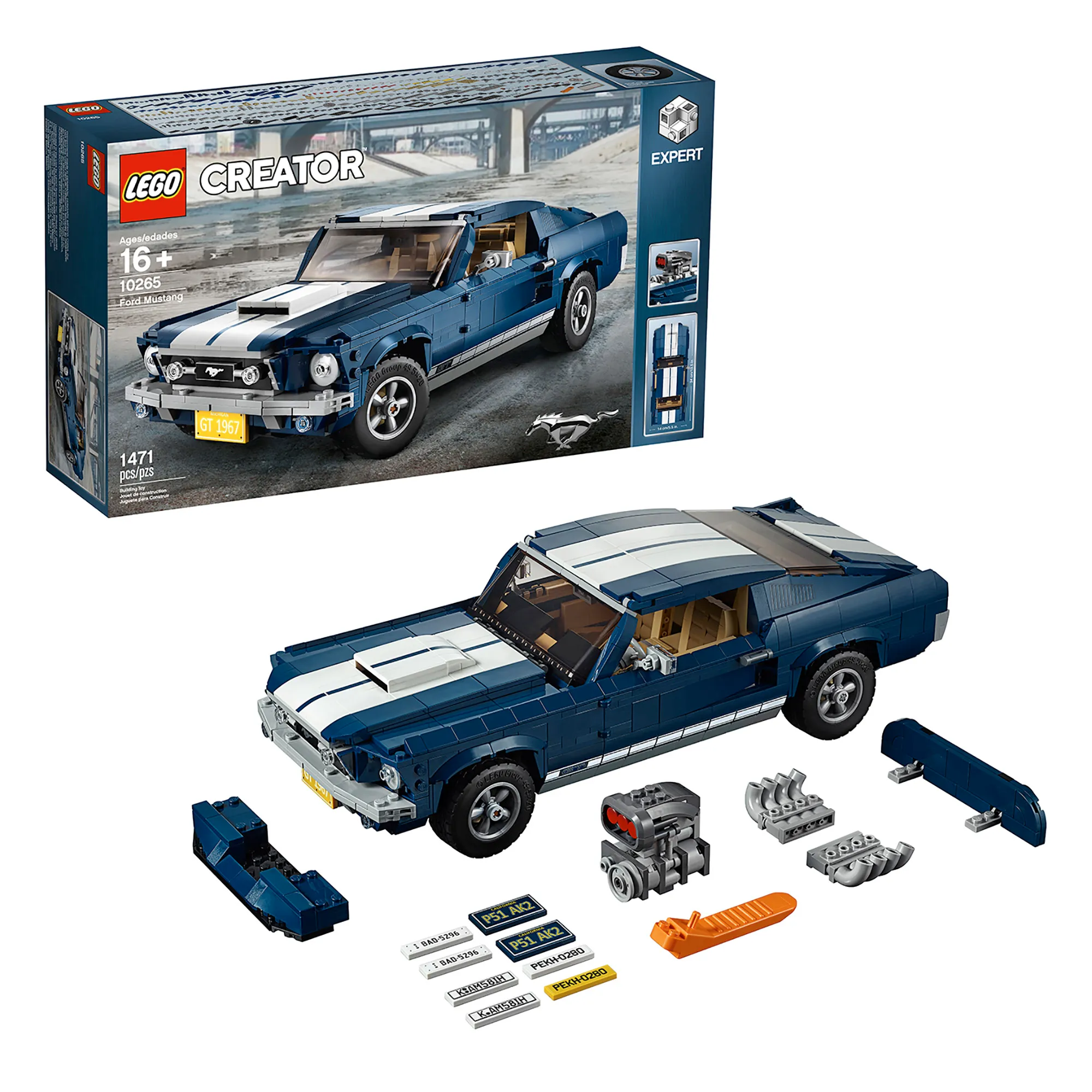 Discover the magic of an iconic 1960s American muscle car with this LEGO Creator Ford Mustang GT model, featuring a bonnet scoop, printed mustang grille badge, GT emblems and 5-spoke rims with road-gripping tyres that was developed with input from Ford. This authentic replica that contains 1471 pieces, comes with optional add-ons for customisation, you can even adjust the lift of the rear axle for an extra-mean look! Remove the roof panel or open the doors for access to the detailed interior with handsome seats, radio, working steering and a mid-console gearshift. Store items in the trunk or lift the hood to reveal a detailed big block 390 V8 engine with battery, hoses and air filter detailing. This advanced building set has been designed to provide a challenging and rewarding building experience full of nostalgia and makes a great centerpiece for the home or office. An ideal gift for Ford Mustang fans.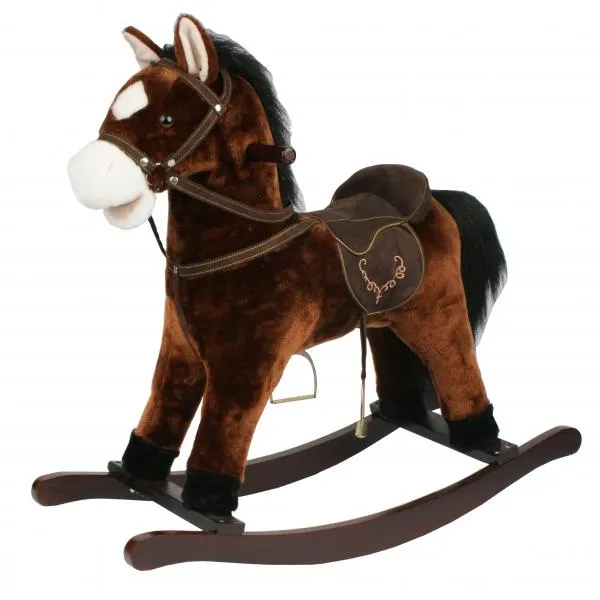 Exquisite handcratfed Safely carry upto 90kg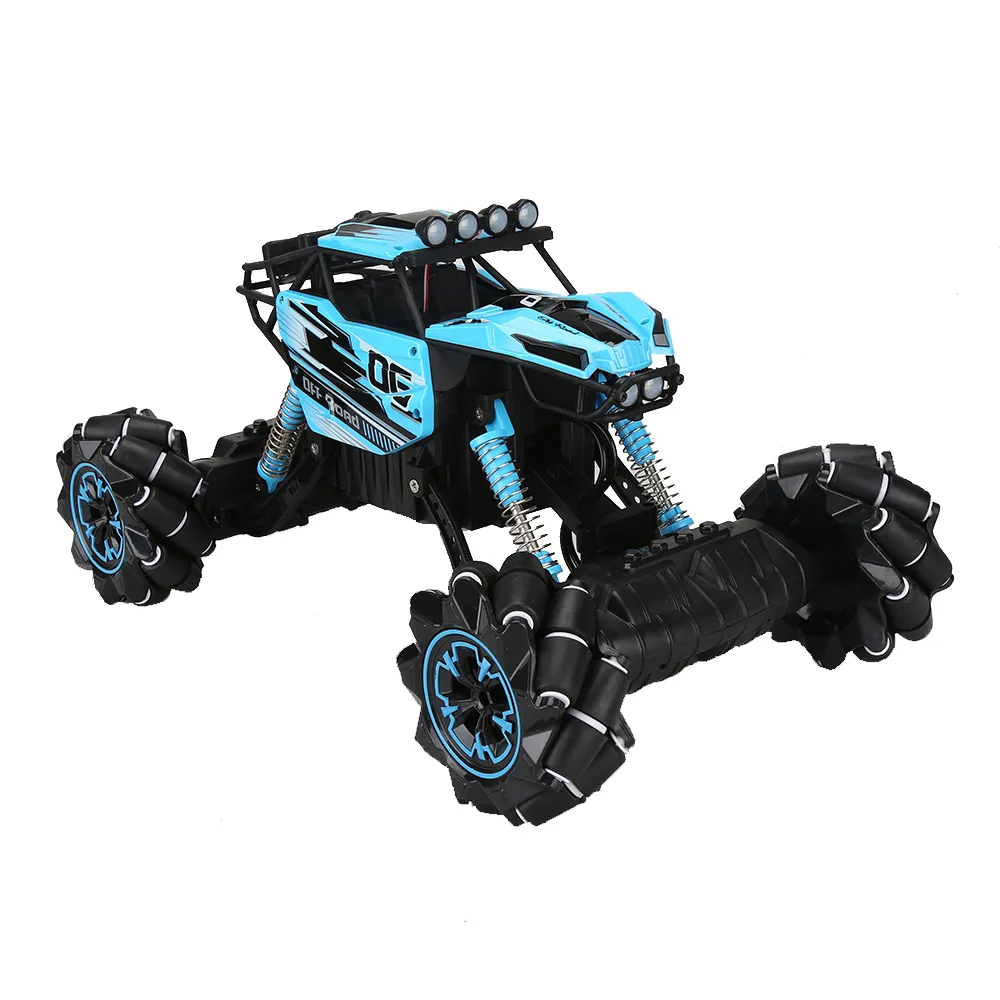 Buckle-up and prepare for a rocky and riotous rc ride! this awesome 4-wheel drive remote control buggy boasts smooth-steering and strong climbing features, as well as a 360-degree free-rotation and multi-function drift – all perfect for off-road drives across varying terrain. the chassis goes up and down as it moves, thanks to the smart spring-loaded design, adding to the slick ride. whilst the buggy itself plays out a sick soundtrack for the ultimate road trip!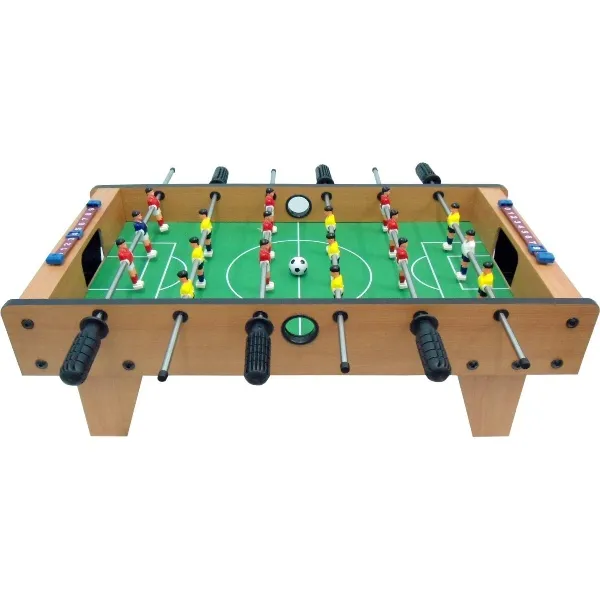 The Football Table is perfect for any indoor amusement between family, friends and colleagues. It features wood construction, Strong steel rods with slide bearings for smooth rotation and ball serve cups on both sides for convenience.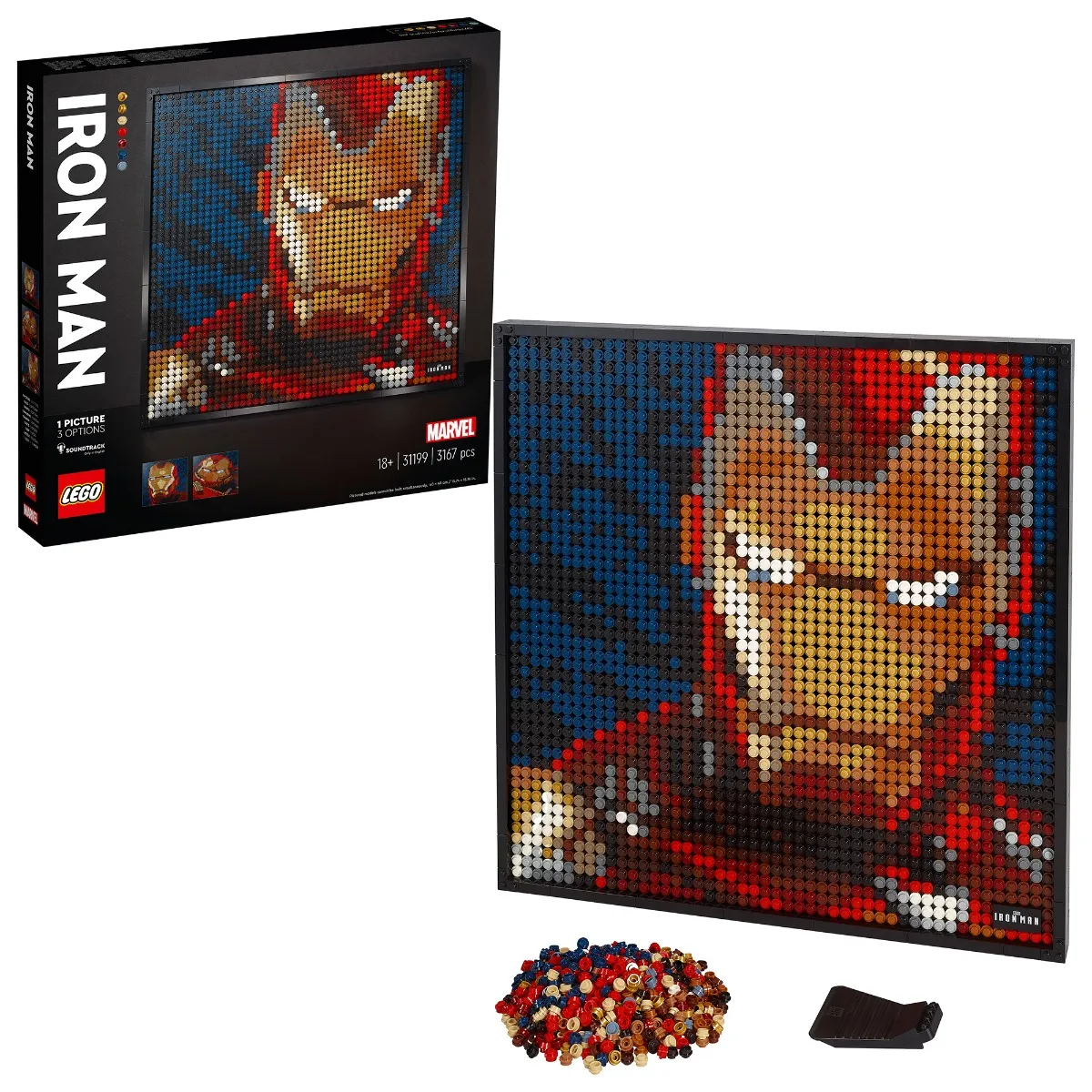 If you're a superhero fan, we have a thrilling set for you. Build 1 of 3 portraits of the iconic Iron Man suits of armour with this LEGO® Art Marvel Studios Iron Man (31199) building set, while you relish in a creative escape from everyday life. Listen, build, relax and commemorate one of the most well-known Marvel characters by transforming your passion for arts and crafts into unique wall art. Build 1 of 3 detailed portraits of Iron Man's armour – the MARK III, the HULKBUSTER MARK I or the MARK LXXXV. If you want to take it a step further, combine 3 individual sets into a single, ultimate Iron Man piece of art. As part of this new LEGO building experience, listen to the included soundtrack for stories and fascinating details about the set as you build. Finish the project with a Marvel Studios signature plate, then display it with pride on a wall or shelf. You don't need to be an artist or have loads of LEGO models to enjoy the satisfaction of completing this decorative set. This LEGO Art set is part of a collection of building sets focused on music, art, design and architecture, which make great gifts for anyone (including yourself) seeking a new creative project. Measures over 15.5" (40cm) square.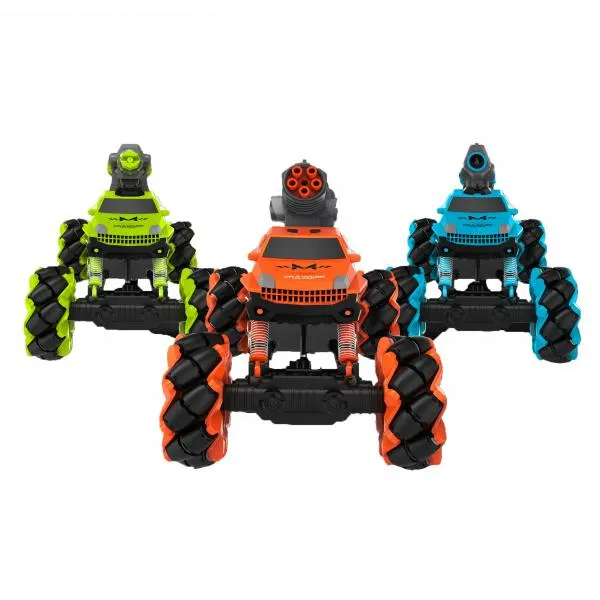 Buckle-up and prepare for a rocky and riotous rc ride! This 4-wheel drive remote control buggy comes with 3 interchanging heads, which can be easily switched. The 3 attachments shoot water, bubbles and darts, fantastic for indoor and outdoor play. This awesome 4-wheel drive remote control buggy boasts smooth-steering and strong climbing features, as well as a 360-degree free-rotation and multi-function drift – all perfect for off-road drives across varying terrain.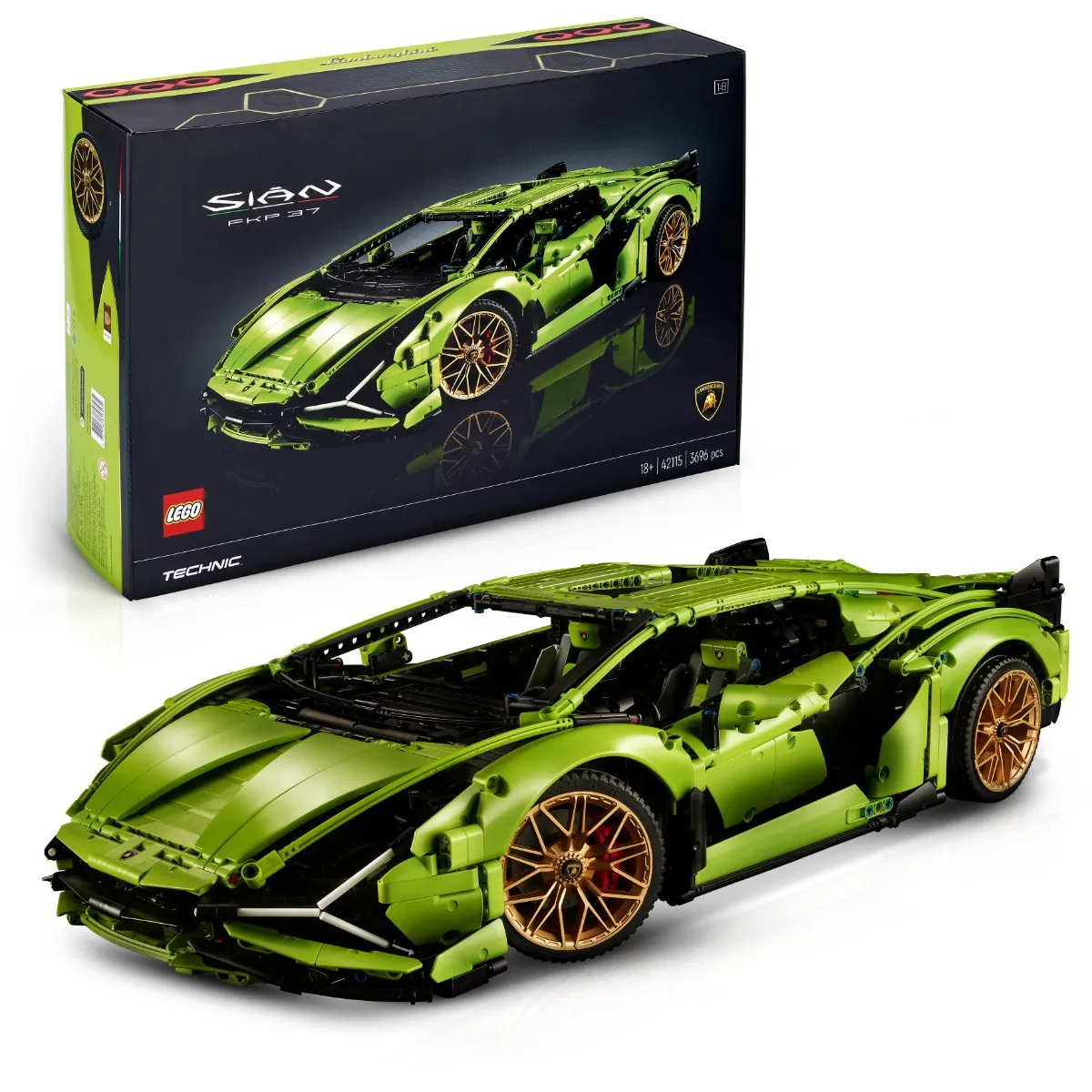 Explore engineering excellence and experience the unmistakable power and looks of the Lamborghini Sián FKP 37 as you become immersed in this LEGO Technic Lamborghini Sián FKP 37 (42115) car model building kit for adults. With superb detailing, the model car is a faithful representation of the original Sián FKP 37 in eye-catching lime green with golden rims and decorated elements. Authentic features include the 8-speed transmission activated by the movable paddle gearshift, V12 engine with moving pistons, 4-wheel drive, and classic scissor opening doors, just like the full-size super sports car. Use the steering wheel to position the car, then check out the front and rear suspension. Lift the bonnet to discover your unique serial number and unlock special online content. Enjoy quality downtime as you bring the beautiful model Lamborghini to life with this incredible and rewarding building set designed especially for super sports car models fans and adult LEGO builders. Presented in a luxury lime green Lamborghini box, it includes a decorative display plate and an exclusive coffee-table-quality book with building instructions, images and behind-the-scenes interviews with the LEGO Group and Automobili Lamborghini teams that worked on this project. Measures over 5" (13cm) high, 23" (60cm) long and 9" (25cm) wide.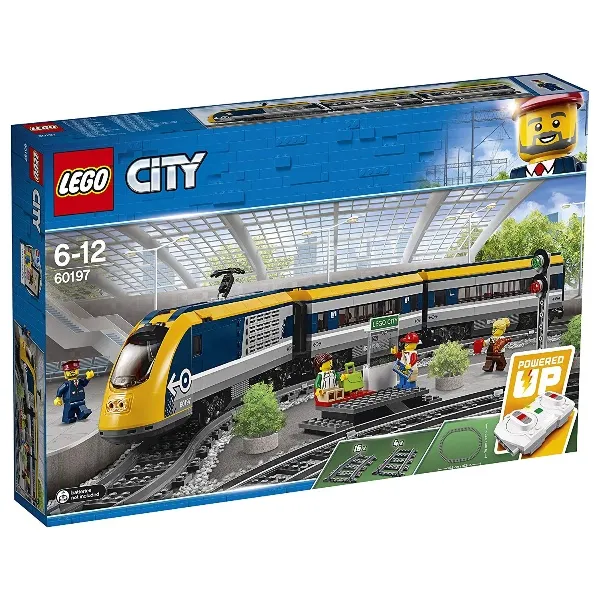 Climb aboard the LEGO City Children's Train set! This fun electric toy train features a motorized engine with 10-speed Bluetooth remote control and opening nose cone, drivers cabin with opening window, 2 cars with removable roofs, seats and tables, a full circular track with 16 curved and 4 straight rails, plus a platform with 2 seats and train service map, train signal and 4 LEGO minifigures. Build and play operating this train with the 10-speed Bluetooth remote control. Set the rails in different ways to fit your city's style. This construction toy requires batteries (not included). Please refer to the product packaging for types and quantities. The included Bluetooth remote is not compatible with older infrared remote-controlled LEGO train sets. Passenger Train with cars measures over 4 Inch (11 cm) high, 27 Inch (69 cm) long and 1 Inch (5 cm) wide. Engine section measures over 4 Inch (11 cm) high, 10 Inch (26 cm) long and 1 Inch (5 cm) wide. Platform measures over 2 Inch (7 cm) high, 4 Inch (11 cm) wide and 2 Inch (6 cm) deep.