Should you get a SiriusXM subscription? Is it even worth it?
Car owners have been asking themselves this question for almost two decades. If you're on the fence about getting a SiriusXM subscription, these pros and cons may help you reach a decision.
Let's start with the cons.
The Cons Of Having A SiriusXM Subscription
Here are two reasons why you might be hesitant to subscribe to SiriusXM:
1. Cost
A SiriusXM subscription costs money, between $10-$18 per month. That's money you could be using for something else (like a cheap lunch for you and a friend). You might be asking yourself why you should spend a few bucks per month when you could be listening to free local radio. The answer is that you get what you pay for. With a SiriusXM subscription, you get to enjoy a variety of perks, including more channels, quality shows, and far fewer commercials. You just have to figure out if these perks are worth the monthly fee.
2. Potentially Complicated Installation
If you have a factory car radio that supports SiriusXM, syncing it to your SiriusXM account is easy. However, some people have a factory car radio that doesn't support SiriusXM. If you fall into the latter category, adding SiriusXM to your radio can be complicated.
The most common method to add SiriusXM is buy a satellite radio receiver and dock. You'll need to choose a power source and find a location for the antenna. Then you'll have to run wires to the power source and antenna and find a spot for the dock. To connect the satellite receiver to the car stereo, you will need to use an FM modulator or run another wire to the aux input. Sounds quite daunting, doesn't it?
The good news is that there's an easy way to add SiriusXM to your factory car radio. Just install an satellite radio adapter kit. VAIS Technology kits:
Integrate with your factory stereo
Allow you to retain all your factory-installed components
Easily control your channels using factory radio and steering wheel controls
See channel information on your factory display
Factory-like approach
Using a VAIS satellite radio adapter kit is far easier and more effective than any of the other options available.
The Pros Of Having A SiriusXM Subscription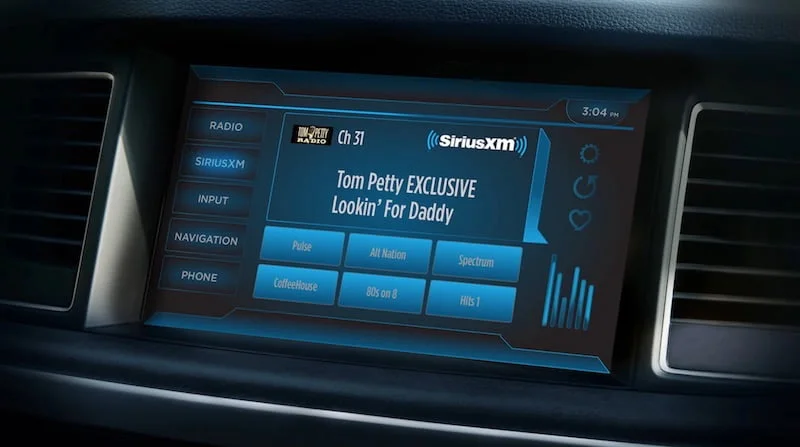 Don't let the cons scare you away. There are plenty of pros, the main ones being:
1. Compatibility With Alexa
If you have an Amazon Alexa device, you're in luck. You can enjoy your favorite SiriusXM shows with Alexa! You can stream SiriusXM on many different devices with Alexa, such as:
Connected speakers
Media players
Fire TV devices
That means you aren't limited to enjoying SiriusXM in your car. You can also enjoy it at home.
2. A Huge Variety Of Programming
SiriusXM offers all kinds of channels. They range from live sporting events to talk radio to an incredible variety of music genres. You have access to only a handful of stations via local radio, but with SiriusXM you can choose between more than 150 channels in your car. Even more channels are available on the SiriusXM app and online.
Many Quality Programs Are Exclusive To SiriusXM
SiriusXM is loaded with quality programs that you can't find anywhere else. This is especially true about some live sports and entertainment programming. Another good example would be the popular Howard Stern show.
3. Unedited And Uncensored Content
Local radio stations are required to censor their music and shows because they're broadcast on public airwaves. You don't have to worry about this with SiriusXM.
4. Great Radio Signal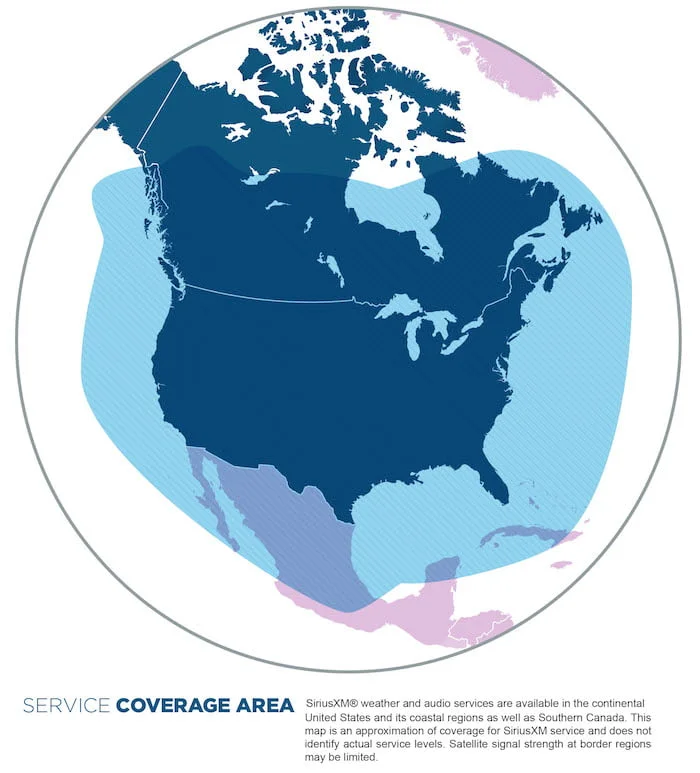 Nearly uninterrupted radio signal wherever you go in the continental US? Yes, please. SiriusXM offers state-of-the-art technology that gives you access to radio channels pretty much anywhere in:
The continental US
The coastal regions
Canada
Mexico
You can learn more about how the satellite radio system works and see a coverage map here.
5. Personalized Stations Powered By Pandora
SiriusXM offers a cool feature that lets you create personalized ad-free music stations online and on the app. SiriusXM partnered with Pandora to offer this feature.
6. SiriusXM Video
Your SiriusXM subscription will also give you access to many different videos. You'd enjoy performances, interviews, and in-studio footage. These videos feature your favorite SiriusXM shows and personalities like:
Howard Stern
Kevin Hart
Jenny McCarthy
The Pros Outweigh The Cons
In a nutshell, local FM radio is to SiriusXM as public TV broadcasting is to Netflix. Like with Netflix, SiriusXM allows you to choose from a wide variety of quality channels. Some include exclusive content that you can't get anywhere else. If you ask us, SiriusXM is worth the small monthly subscription fee.