Cariuma is a sustainable sneaker company offering environmentally conscious products for women and men. If you find yourself contemplating a purchase, check out our in-depth Cariuma shoes review to see what the brand has to offer.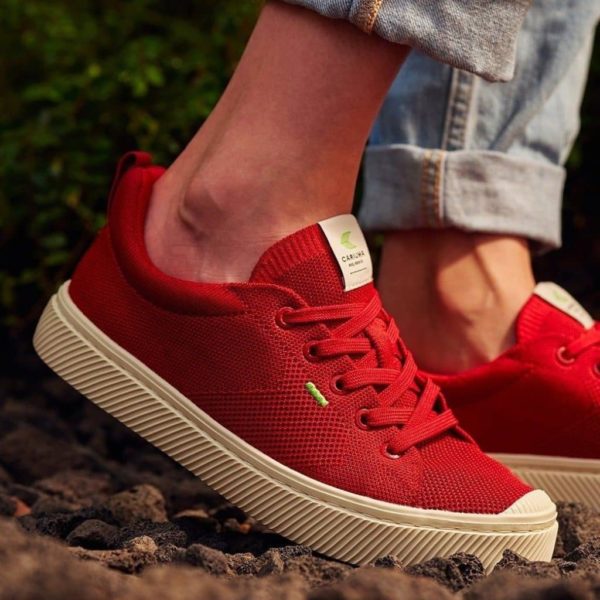 Overview of Cariuma Shoes
Aesthetically speaking, Cariuma shoes lie somewhere in the cross-section of minimalist, practical, and tasteful. They've got a pretty stellar variety of both low- and high-cut sneakers, depending on your desired look.
CARIUMA believes in making things in a way that's better for people & the planet. That's why their sneakers are designed to be good looking, ultra-comfy, and consciously made.
As their tagline "Born in Rio. Raised worldwide" suggests, the company is based out of Rio de Janeiro, Brazil. The Portuguese word "cariuma," of which the brand's name is derived, simply means pine needle. This all goes in tandem with the company's knack for wearing its heart on its sleeve; not just its cultural heart but its values, too.
Cariuma has certainly got its fair share of unrelenting values. It's apparent that the company does nearly everything in its power to ensure that its products are produced and delivered ethically.
From the sourcing of materials and minimization of their carbon footprint, to the fair wages they pay their workers. Plus, for every pair of sneakers sold, two trees are planted in the Brazilian rainforest, where over 20% of the forest floor is gone.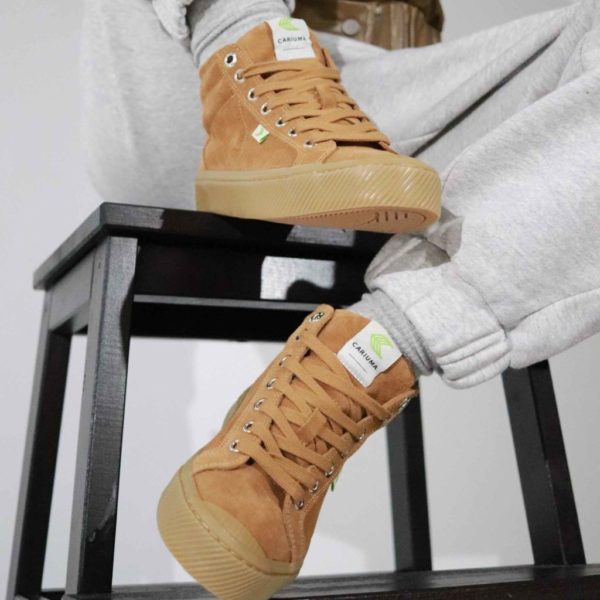 Just looking at their selection, any of these Cariuma sneakers would work for your day-to-day life. They have a crisp skate shoe look to them, similar to some of the most popular canvas shoe brands out there. The brand has also included some of their very own style signatures such as the green expressions seen throughout different aspects of the shoes (tongue, sole, etc).
Let's also appreciate the cost of these beauties. You'd be hard-pressed to find a pair on the website that would run you more than $139, while most of the low-cut Cariuma sneakers go for well under $100.
This Cariuma shoes review examines the benefits and downsides to the brand:
Pros
Ethically-made sneakers for women and men
Low-cost and practical for most day-to-day activities
Elegant and minimal design
Cons
The designs tend to mirror a specific shoe niche which may not be everyone's favorite
Almost exclusively available online
Cariuma sneakers are made from ethically-sourced materials and processes:
The canvas is produced using GOTS-certified organic cotton
Raw natural rubber is harvested from the hevea brasiliensis tree using ethical tapping methods
Their proprietary bamboo knit is made with sustainably harvested bamboo, which is cut from the stalk (rather than the base of the plant) to protect the health of the bamboo & the soil around it.
Sugarcane EVA outsoles are a sustainable alternative to petroleum-based polymers.
The leather used in the sneakers comes from Brazil, Argentina, and Thailand
The brand ensures that no leather comes from areas that have been deforested for cattle farming
Cariuma's tannery is Gold Rated by the Leather Working Group
Cariuma Sneakers Review
OCA Lows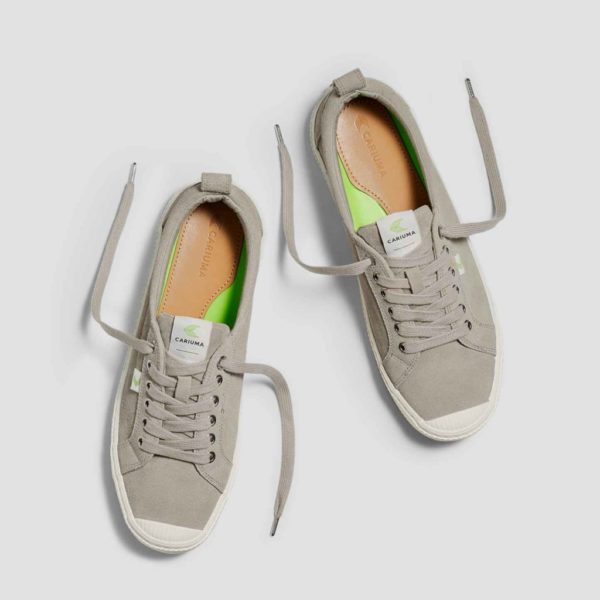 The OCA Lows are a very versatile shoe. Not only in comfort and practicality, but also in the sheer variety of styles that are available to us as consumers. There are plenty of designs and colour palettes here to tickle practically anyone's fancy. You can choose between suede, canvas, leather, camo and leopard print, and more.
The lightweight cushion technology and elegant design makes them a breeze to walk in. As far as the quality of the shoe goes, I can tell that a lot of great design and craftsmanship efforts went into making these. The high-end naturally-sourced materials really do make a difference in not only the look but also the feel of the shoe.
With a price tag as low as $79, the OCA Low sneakers are a solid choice. Even the leather variations are reasonably priced at around $139.
OCA Highs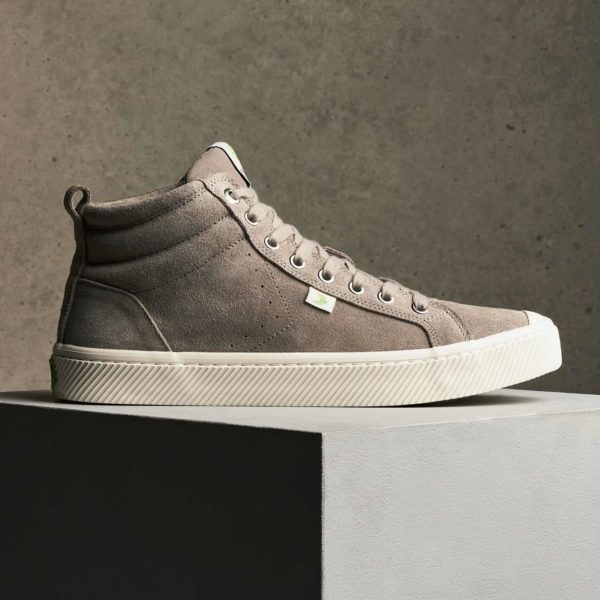 Quite similar to its low cut sibling, the OCA Highs boast all of the benefits of the OCA Lows with the added ankle support of a high top shoe. The style and material selection of the highs is just as varied as the lows, with several models to choose from. You'd be hard-pressed not to find one that suits your liking. Starting at just $98, the OCA Highs are a great and affordable addition to anyone's shoe closet.
IBI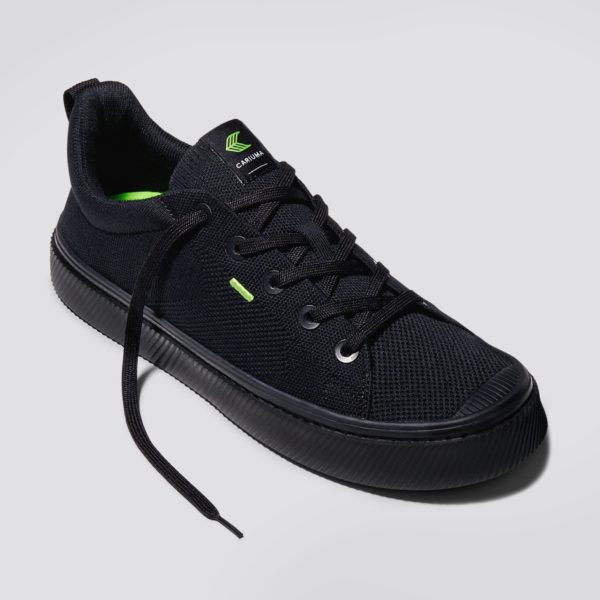 The IBIs are a bold statement in presenting the wide-ranging possibilities of naturally-sourced materials. These are knit sneakers produced using regenerating bamboo and recycled plastics. Even the shoelaces are made using recycled plastic bottled threads.
To add even more to the impressive factor of these sneakers, the shoes look fantastic and are available in a variety of colours. I can really feel the design and materials of the sneakers in how lightweight and comfortable they are — I couldn't recommend a more pleasant shoe for everyday use. All this at a consistent price point of $98.
CATIBA Pro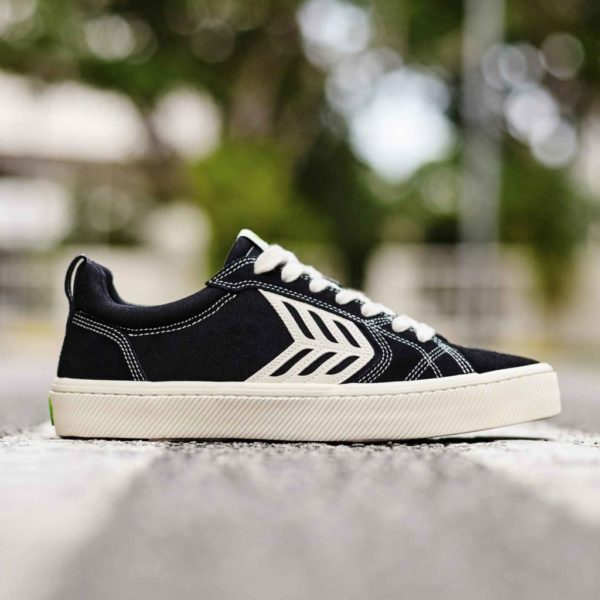 As someone with a particular fondness for the look and feel of a good skate shoe, I really got a kick out of how authentically these sneakers pay homage to this specific subset.
The CATIBA Pro draws inspiration from yesterday's classic aesthetics – contrast stitching, gum soles, bold colorways abound – to create the ultimate contemporary sneaker.
Even if you're not skating in them, it's obvious that a lot of love and care went into producing these. If you are a skater, however, you'll appreciate details like the grippy vulcanized outsole, triple-stitched flick point, and a lightweight, ultra-comfortable insole.
From the wide laces to the details in the design, it's obvious that a lot of love and care went into producing these. On top of that, you also get a little Rio flair in the form of the brand logo brandished on the side of the sneaker.
CARIUMA notes that these skate shoes were created for durability and a longer life span than your average sneaker.
I really appreciated the firm and well-structured design of the sneakers and was relatively pleased with the assortment of colours available.
The sneaker is also reasonably priced at around $89 for most models. If as you're reading this Cariuma shoes review you're thinking of splurging a bit, this is sneaker is a great addition.
CATIBA Pro High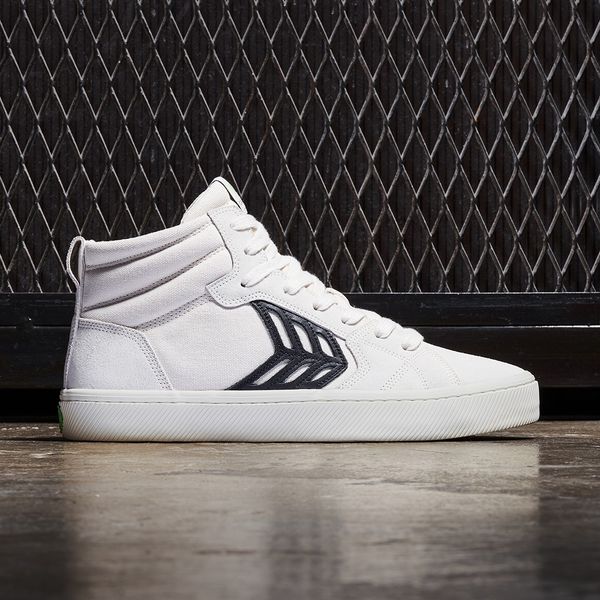 Again, much like the with OCAs, I have to say that the high top variant of the CATIBA is fairly consistent with that of its low top relative.
The major difference being the extra ankle support and, of course, the cost. The CATIBA Pro Highs will run you $119 for a pair of these.
Pantone
Pantone, the US-based company known for its proprietary colour space Pantone Matching System. CARIUMA and Pantone have collaborated in past years to release limited-edition sneakers in selected Pantone hues.
As far as the typical sneaker collaboration goes, I found this one to be particularly outside the box and interesting. It's definitely a pretty cool novelty if you're into that sort of thing. The Pantone sneakers go for anywhere between $89 and $98, which is considerably cheap relative to how much most shoes brands charge for their collaboration sneakers.
Cariuma IBI Slip On Review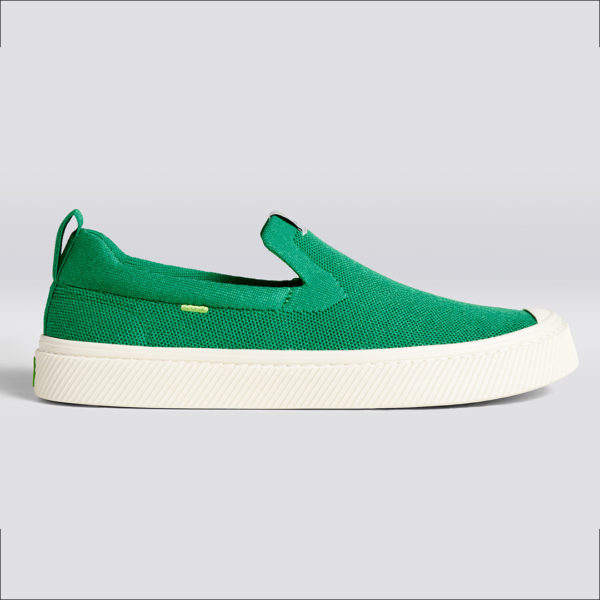 The Cariuma IBI Slip-On could become your new favorite comfy casual shoe. Fans of the IBI Sneaker will especially love this design.
Like the IBI, these sneakers feature a sustainable bamboo knit, vegan cork insole, and sugarcane outsole. Made without laces, this lightweight sneaker conveniently slips on and off.
Whether you're hanging out with friends, shopping at the mall, or are going to be on your feet all day, the IBI Slip-On guarantees to keep you comfortable and looking incredibly stylish!
Eight colors are available, including white, grey, and rose, plus vibrant yellow, green, and blue. The Cariuma IBI Slip-On cost $98, making them one of the more affordable Cariuma designs.
Cariuma Catiba Pro Review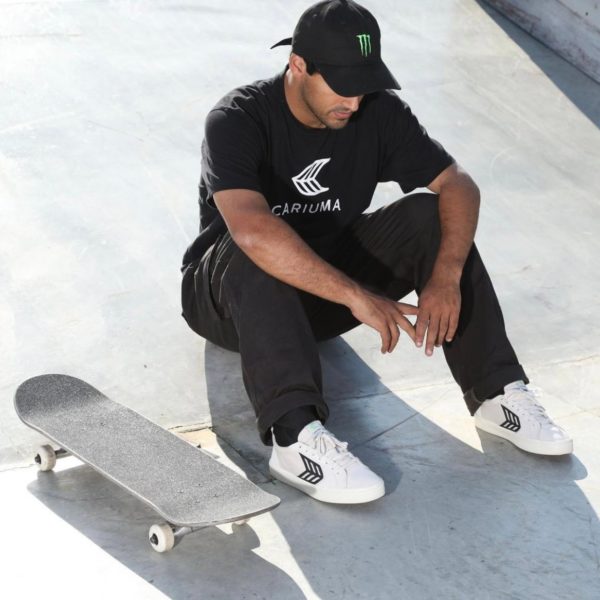 The Cariuma Catiba Pro is the ultimate skate sneaker! This low-top sneaker is made with comfort and durability in mind. Like all Cariuma shoes, this style uses vegan and eco-friendly materials, including vegan leather or suede and laces made from recycled plastics.
The Cariuma Catiba Pro is an awesome shoe for skaters. But it also makes an amazing everyday shoe that looks great for a range of activities and occasions.
This design comes in a range of minimalist colors, including off-white, black, grey, and rose. A white version and a black version with tan outsole are also available.
Not only is the Catiba Pro insanely stylish, but it's also super affordable at just $89 for most suede styles. The vegan leather version will cost you $139. The Berrics Catiba Pro design is $120 for suede and $139 for vegan leather.
A high-top version of the Catiba Pro is available too in black, off-white, or black and white for $119.
Cariuma Shoes Review: What Do Customers Think?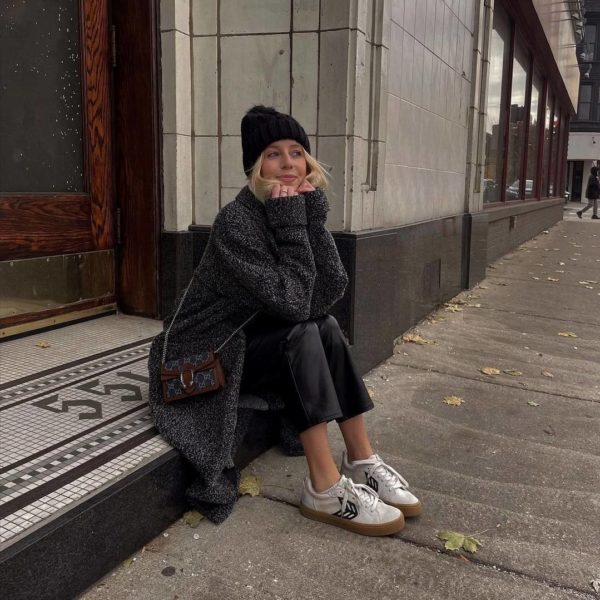 To give you the full picture in this Cariuma shoes review, we hunted for customer feedback both on and off the brand site.
The OCA Low sneaker has a particularly high rating on the site: 4.89/5 from 6000 Cariuma shoes reviews. US Magazine featured Cariuma and suggests that they may be more comfortable than Allbirds and Rothys. Similarly, Mens Journal praised the eco-friendly design in its Cariuma sneakers review and described them as "our new favorite shoes."
Cariuma has a rating of 3.7/5 on Trustpilot. Many customers said in their Cariuma review that they loved the fit of the shoes and how comfortable they are.
Cariuma Sizing
A Cariuma shoes review found that the products fit true to size, so they shouldn't differ drastically from what you're used to. However, if your shoe size tends to vary, they do recommend that you size up.
Where to Buy Cariuma Shoes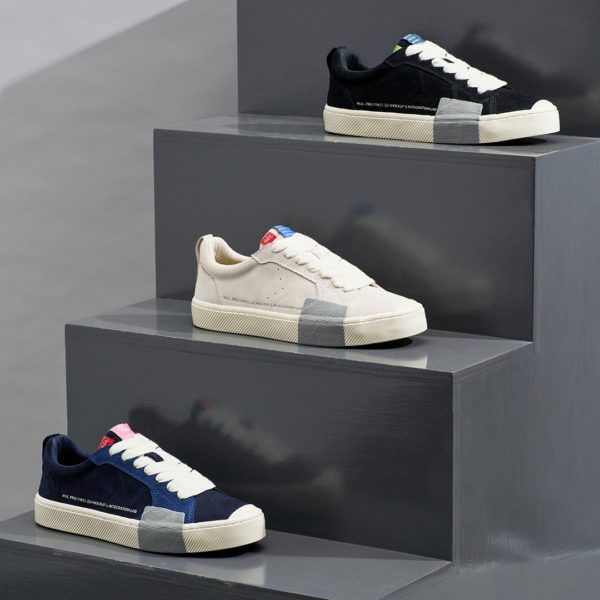 Retail
Currently, Cariuma shoes are available online only. Do check back regularly on their website to see if anything changes.
Online
Every Cariuma shoe is available on their website for shipment to 49 countries worldwide.
Are Cariuma Sneakers Available on Amazon?
No, unfortunately their shoes are not available on Amazon. However, this might be for the better considering that doing so would definitely negate their carbon neutral shipping methods.
Cariuma Promotions & Discounts
At this current time there are no Cariuma promotions or discounts. However, if you sign up for their newsletter Cariuma will plant one tree in the Brazilian rainforest (in your name).
FAQ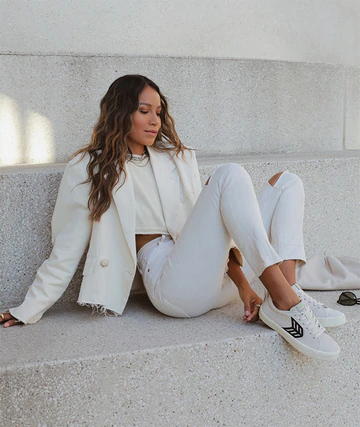 Shipping Policy
Depending on the country and desired speed of delivery, you can expect to pay anywhere from $0 to $4.95 per shoe with DHL Express. Most shipments are expected to be delivered within 2-10 business days, depending on your location. Cariuma also partners with FedEx as a carrier; in this case, expect delivery within 3-5 business days, depending on your location.
Exchange Policy
Cariuma offers exchanges worldwide for products of the same value.
Return Policy
Both returns and exchanges will be accepted within 60 days of purchase provided that the sneakers are visibly unworn, unwashed, and in their original packaging. Return methods vary based on your location.
Cariuma will refund you the original value of the product but not any shipping fees or taxes incurred.
Contact Cariuma
You can contact the company using their email, [email protected], or through the live chat function available on their website.