Disclosure:If you purchase an independently reviewed product or service through a link on our website, We may receive an affiliate commission.
Buying video games can really add up, but if you're a budget gamer who wants to cut back on the clutter of collecting too many games while saving money in the process, GameFly might be a good option for you. The monthly subscription service offers a curated collection for gamers and movie buffs alike, with thousands of titles to choose from, including new and used video games for Xbox Series X, Xbox One, Xbox 360, PS5, PS4, PS3, Nintendo Wii, Nintendo Switch, older consoles, and more.
GameFly's massive library contains popular new releases, as well as those hard-to-find nostalgic video games, in addition to a vast selection of Blu-ray and DVD rentals.
Similar to Netflix in its early days, GameFly sends you physical copies of video games and movies. Subscribers select titles via the GameFly website and they'll get mailed out to your location in about 2-5 business days via First-Class Mail (warning: customers have experienced longer wait times). Once your game or movie arrives, keep it for as long as you'd like and return it for free using the pre-paid mailers included.
GameFly Review: Top Features
Rent Games and Movies via Mail
Affordable Subscription
Includes Console and PC Games
Sprawling Collection including Latest Titles
Queue Requests
Dedicated App
Pan-USA Coverage
If you're a gamer, you must have used GameFly or thought about it.
GameFly still runs strong in the gaming community, especially for those who've been gaming since well before Steam hit the market with their online game streaming.
True that the idea of receiving a game disc via mail sounds quite a bit outdated and time-consuming, but what GameFly offers is the affordability as a premier video game renting service, the only one around.
Question is – Is a GameFly subscription worth it today?
Just what this GameFly review is all about. Read on!
Is Gamefly Legit?
Well, the Gamefly's been in this business for quite some time now, since 2002, and the only video game rental service still out there.
They also have a solid reputation with their substantially large 400k subscriber base. Check this Reddit review out. Reason enough to consider Gamefly is properly legit.
GameFly Review: How does GameFly Work?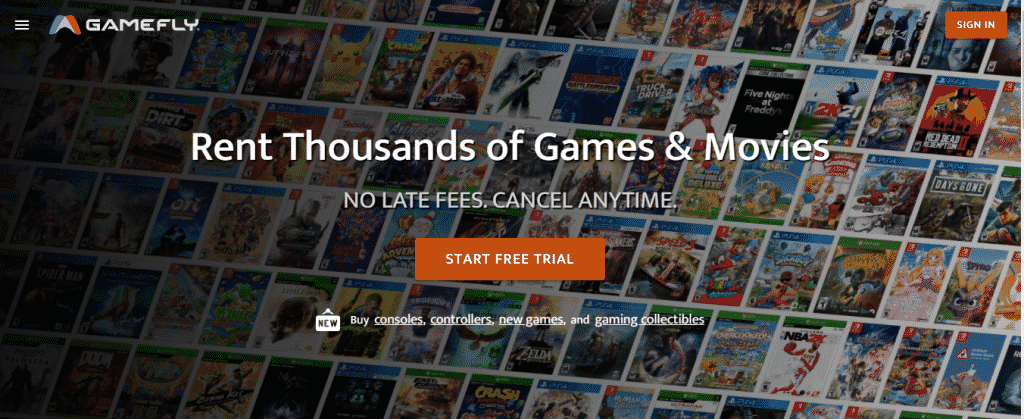 A revolutionary idea but a damn simple one.
GameFly is where you can rent games, and movies, instead of buying them straight up. You can rent one game at a time, or two with a higher GameFly subscription, which will be mailed to you as a console-specific or PC game disc.
Return your rented game and apply for another or you can choose to buy the game as well at a discounted price.
For GameFly, renting out games covers the cost of purchasing the game from the respective distributor, including postal costs. They have only monetized sharing or exchanging games, common between gamers.
For you, renting more than 2 games per month will easily cover the costs of buying them outright. You can put in the hours on your console or PC, and if you choose not to add the game to your collection, simply return the game to try another!
GameFly Review: Is a GameFly Subscription Still Worth It?
GameFly's been around for some time now, the only video game rental service out there. They successfully survived the onslaught of battle royales, animal crossings, LoL, DOTA, and a lot more to still deliver video games via mail to a large enough subscriber base worth bragging.

GameFly Prices: How much is GameFly a month?
GameFly offers a 30-day free trial for new users where they can rent 2 video games over the period.
Once that's done, you can choose between 2 subscription options –
The base subscription will allow you to rent one game at a time, return it, and wait for the second game to be delivered.
The other Gamefly subscription bumps up the number of games you can rent simultaneously to 2, so you always have a game rented in and available to play while another is returned and a new one is on the way.
If you do not take the free trial, you can access either of these subscriptions at a discounted price for the first 3 months.
Without taking the free trial, you can pay $9.50 for 3 months and then $15.95 monthly or you can pay $13.50 for the first 3 months and then $22.95 monthly.
All subscriptions cover unlimited rentals along with a $5 rewards release every 3 months.
GameFly Review: How long does GameFly take?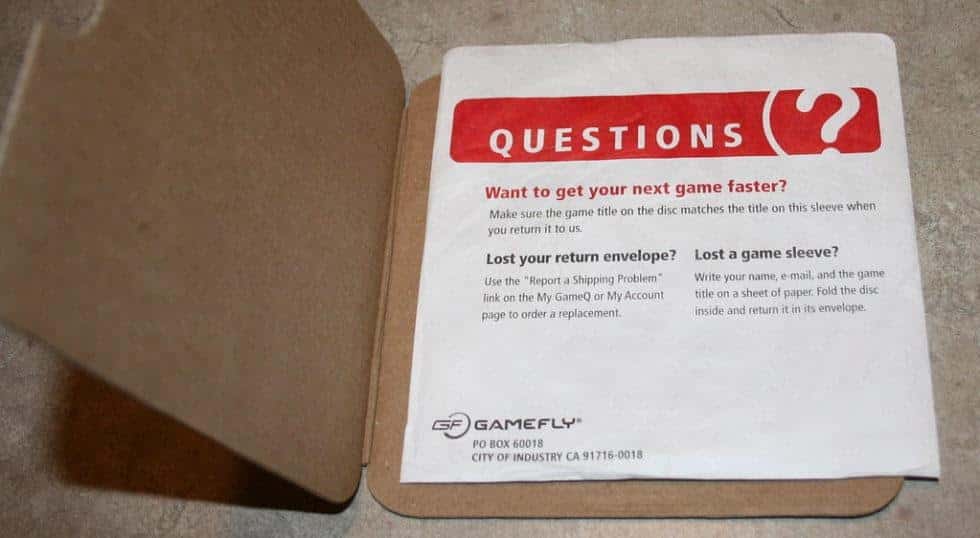 It will take between 2 – 3 business days for your first game rental from GameFly to reach your address via mail, or more depending on your location (won't help if you're up in Alaska.)
Games will be mailed to you including a return package with postage duties already paid for so that all you need to do for returning games is simply drop the discs in the mailbox.
Now, this is where things do get a bit awry, especially if you're on the single-game GameFly subscription.
Returning the game will take a day or two to actually happen, which is quite obvious. Once GameFly receives a game returned from you, they will proceed with the next available game you want to rent based on your chosen queue.
Add another 2-3 business days there and you're at close 5 days between games after renting the first one. So, even though GameFly does mention unlimited rentals, it does not work that way. You can at best rent 5-6 games a month if you're in luck. But that's still affordable.
Game Availability
This is perhaps the only major thing against GameFly that they haven't quite solved yet.
You can put any game you want on your queue, 10 games are the minimum number you queue up. But expect the most popular games to have low availability, until of course, they are not popular anymore. By that time though, you may not want it either.
That's the catch. Latest titles or popular ones rarely get shipped. To anyone!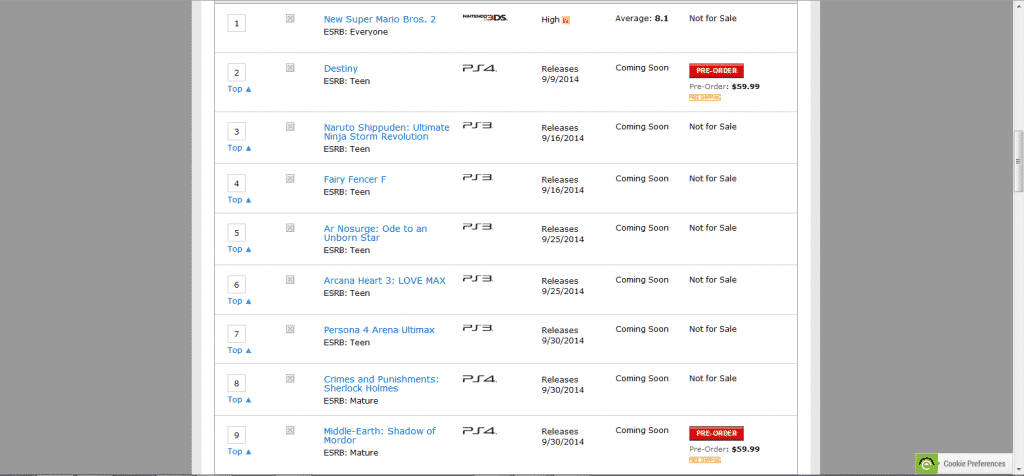 This does beg the question of whether GameFly is only monetizing on less played games. Maybe. Maybe not. Either way, gamers want the latest titles, and GameFly is yet to solve it even after nearly 20 years in the business.
Compatible Devices
GameFly does have a large collection of games, especially older games that annoyingly stick to their price tags for years.
Here's a list of GameFly compatible devices –
GameCube
Nintendo DS and 3DS
PS 2, PS 3, PS 4, PS portable
Game Boy Advance
Xbox One and Xbox 360
GameFly is already offering PS4 games that are compatible with PS5. Same for Xbox One and Xbox Series X games.
GameFly Games Catalogue
GameFly does have a huge advantage over most other video game renting/streaming platforms. It is perhaps the only place where you can check out the best GameCube games ever released and other games for outdated platforms.
It also has the latest titles and releases although getting your hands on them is easier said than done.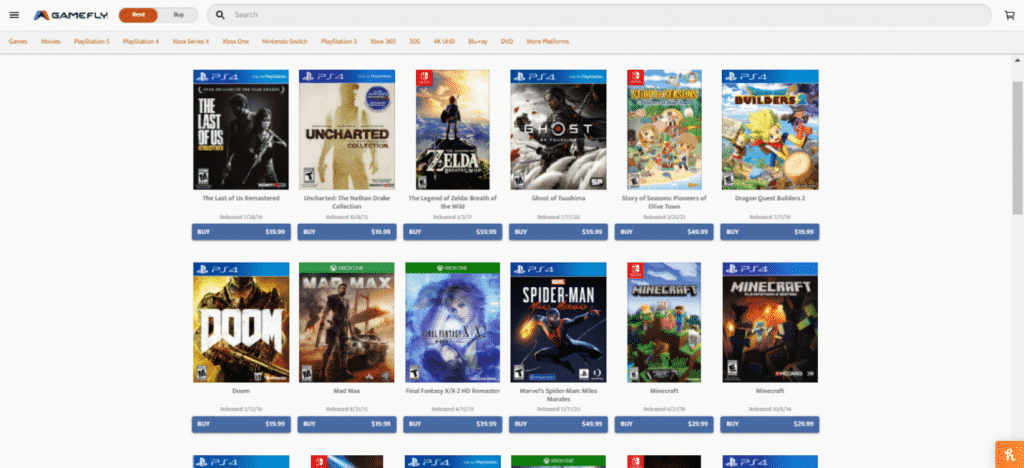 You will find Biomutant or Scarlet Nexus on the games list but tagged with 'low availability.' The only way you can still rent them is to add them to your queue and keep your fingers crossed!
GameFly Mobile App
The mobile app's a nifty add-on. You can surf available games, edit your queue, track your next rental delivery, etc., do almost everything you need to do on GameFly right from the mobile app.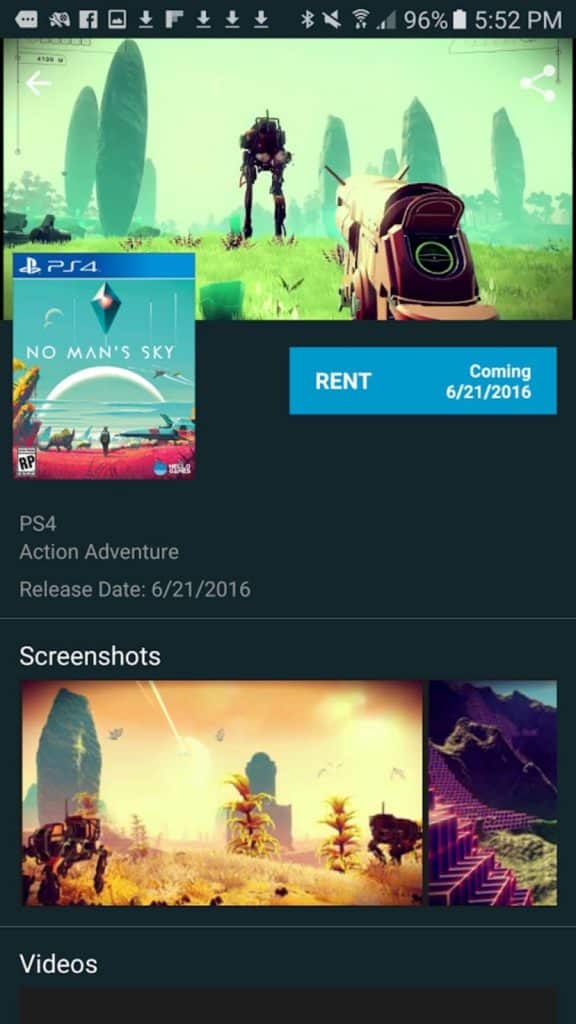 It also includes a chat option where you can connect with other GameFly users and bet on who gets Cyberpunk first.
Customer Support
Not GameFly's forte with most users complaining that they did not receive the quality of support expected from a subscription service.
However, we must add that many user complaints centered around late deliveries. Some users complained at averaging up to 3 deliveries a month before they canceled their subscriptions.
Having said that, most of these late deliveries had more to do with the postal service than with GameFly.
Pros & Cons
Pros
Cheapest way to play old and new video games
Reliable – your game will be delivered
Large catalogue of games
Handy app
No late fees
Cons
Can take more than 5 days to ship the next game
Latest titles are hard to get
Poor customer support
Conclusion: Should You Get Gamefly Subscription In 2022?
In my opinion, GameFly is still worth it in 2022, and you should get the subscription if–
You're a gamer and you easily play through 3 games a month. At that rate, even the 2-game subscription's a bargain.
You don't mind playing through games that didn't make it to the top just to find out that hidden gem.
You want to play Nintendo games that somehow stick to their price tags 5+ years on, e.g.,, – Breath of the Wild.
You want to get your hands on GameCube titles that are too rare to miss out on but too expensive to buy.
Affordability is the real reason you should get a GameFly subscription. With top games today averaging around the $40 mark on consoles, this is the cheapest way you can play them. It's even more so for Nintendo classics. And there are no late fees so if you like the game, keep it with you and you will be charged at the next billing along with an automatic discount.