About Havaianas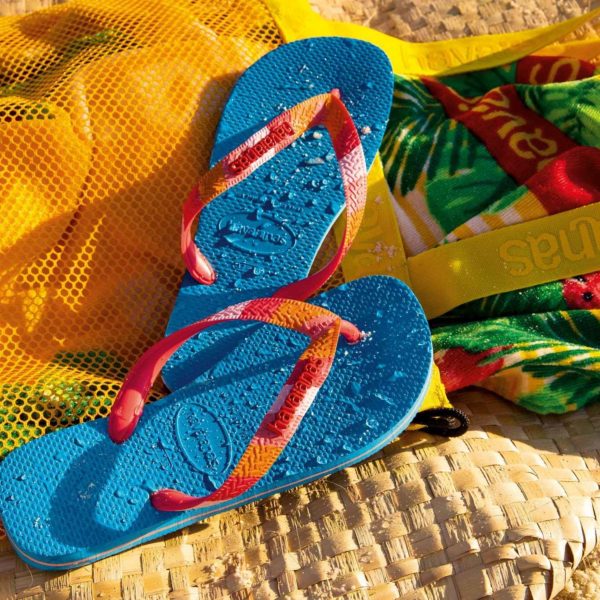 Havaianas take flip flops to a whole other level. You know how certain brands are distinguished by a tight-kept secret or confidential ingredient? Well, Havaianas are made with a unique rubber mixture that no one else uses.
Not only do they offer their famous flip flops, but they also create sandals, espadrilles, accessories, and even eyewear. They offer fun collections for women, men, and kids to choose from.
Havaianas is known worldwide and sells over 250 million pairs of shoes per year across 100 countries. You probably recognize the brand as an ode to summertime, reminiscent of beach vibes and surfer trends.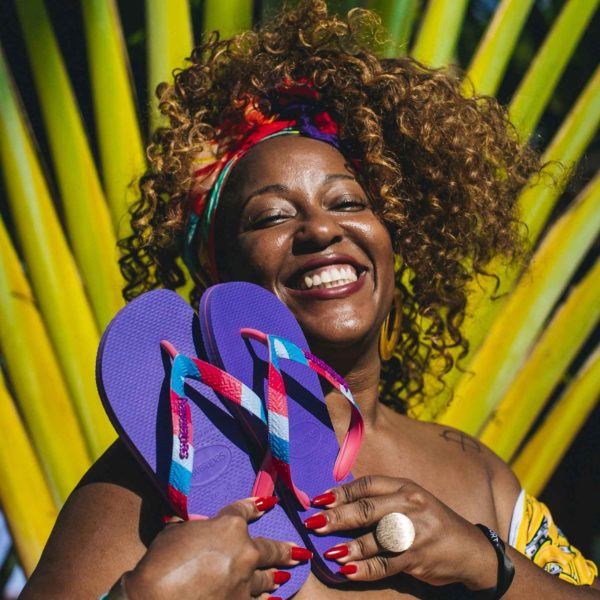 They have designated Instagram pages for their different locations, but their main account has 2.7 million followers, and their US page has a following of 81.9k.
This brand has become world-renowned and loved by many. We can't wait to discover more about them. This Havaianas flip flops review will delve into the brand's products, customer ratings, discounts, and more to help you decide if their footwear is worth buying.
Overview of Havaianas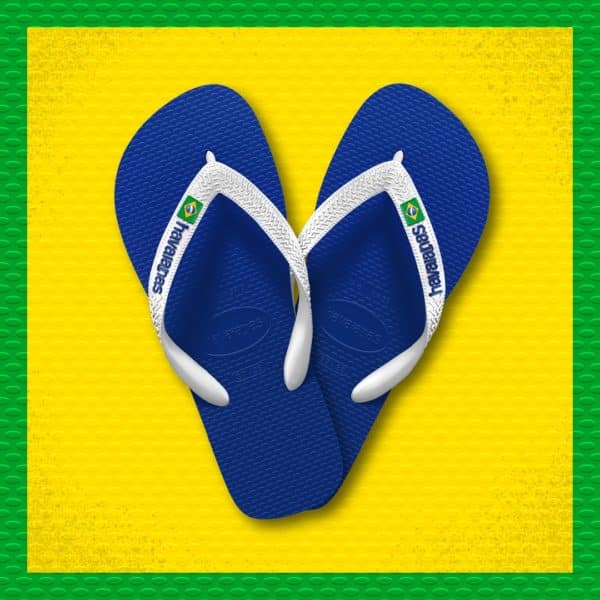 The brand was founded by Robert Fraser in Brazil in 1962, so they've been around for nearly 60 years. The company's headquarters are located in Sao Paulo, Brazil, and every pair of Havaianas flip flops are still made there.
You can even purchase unique Havaianas Brasil flip flops, as they have a whole section dedicated to them. The company also has office locations in Hong Kong, Madrid, and Los Angeles.
The company is well-known for their eccentric, colorful designs that are reminiscent of summertime. Their classic rubber sandals are iconic now, but their first design was inspired by the Japanese Zori sandal, made of rice straw and fabric.
Havaianas rubber-soled flip flops started to become world-renowned in the 1990s when they offered one style in 4 different colors. Surfers who loved the sandals started to flip them and customized them to their liking.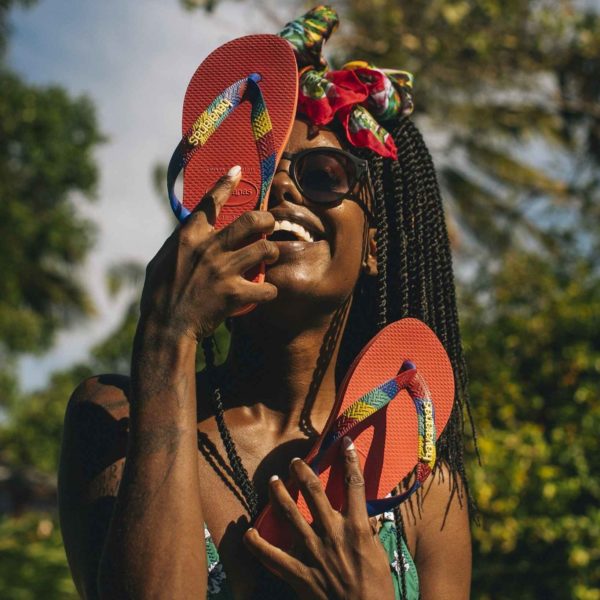 Before exploring the brand and their wonderful products further, this Havaianas flip flops review will take a look at some of their pros and cons:
Pros
The brand offers a lovely variety of footwear and apparel, including flip flops, sandals, espadrilles, hats, bikinis, and so much more
The Havaianas sale section is a great place to find great products at discounted prices
Free standard shipping on all US orders with parcel tracking available
60-day happiness guarantee
Free returns within 30 days
Cons
Relatively expensive when compared to competitors
Some buyers report poor customer service
Havaianas Women's Flip Flops Review
The flip flop is definitely the most popular category of Havaianas women's sandals. The company also sells flat sandals and espadrilles, but the classic flip flop is what the brand is most known for, especially since this footwear was the first item produced by the company.
This Havaianas flip flops review will take a look at some of their best-selling women's flip flops to give you a sneak peek into their selection.
Havaianas Top Japan Flip Flops Review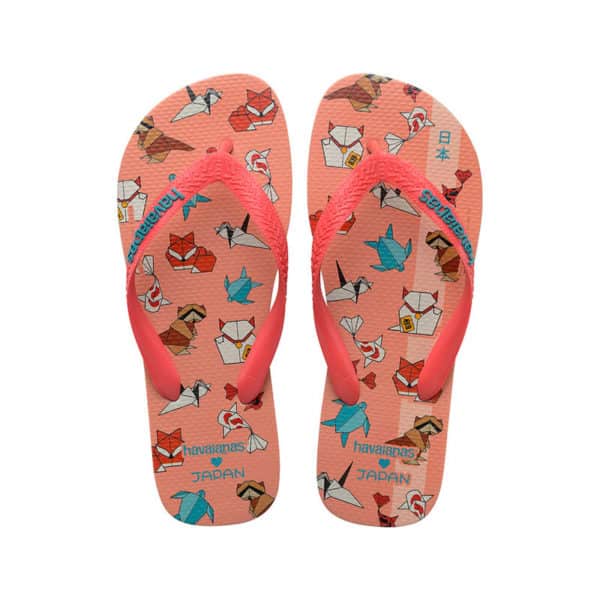 The Top Japan Flip Flops belong to Havaianas' Japan collection. This particular collection represents the country's brilliant culture and these flip flops in particular feature traditional origami animals.
These little paper creatures are so cute you almost don't want to put your feet on them. From sea turtles and cats to raccoons and foxes, these characters are featured on a pink sole with pink rubber straps.
The Top Japan Flip Flops are currently on sale for $19 at the time of this Havaianas flip flops review, regular price $26.
Havaianas Slim Cherry Blossom Flip Flops Review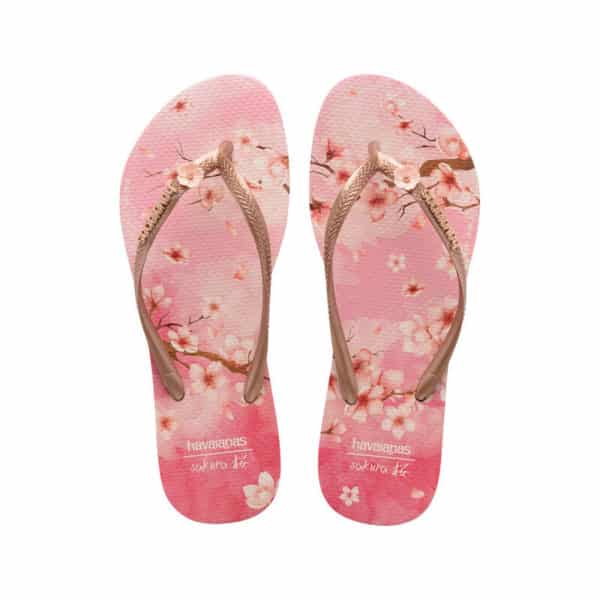 Available in fun pink and blue shades, the Slim Cherry Blossom Flip Flops are decorated with delightful cherry blossoms, allowing you to look down and enjoy the beautiful flowers even when they're not in season.
The best part of these flip flops is their gold rubber straps topped with a cherry blossom charm.
The Slim Cherry Blossom Flip Flops are part of the Havaianas new arrivals collection, available to purchase for only $36.
Havaianas Slim Sparkle Flip Flops Review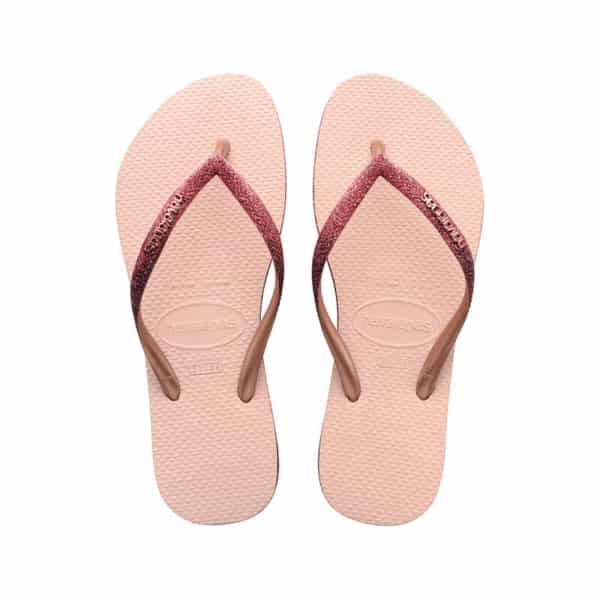 Add a little glitter to your life with the Slim Sparkle Flip Flops. There's nothing like a touch of shimmer to give regular flip flops some personality. The sparkle isn't overpowering, it's simply coated on the rubber straps and along the edges of these sandals.
Let the sunshine catch the shimmer and glisten with these Slim Sparkle Flip Flops for $38, available in navy blue, grey, pink, and gold.
Havaianas Slim Vintage Flip Flops Review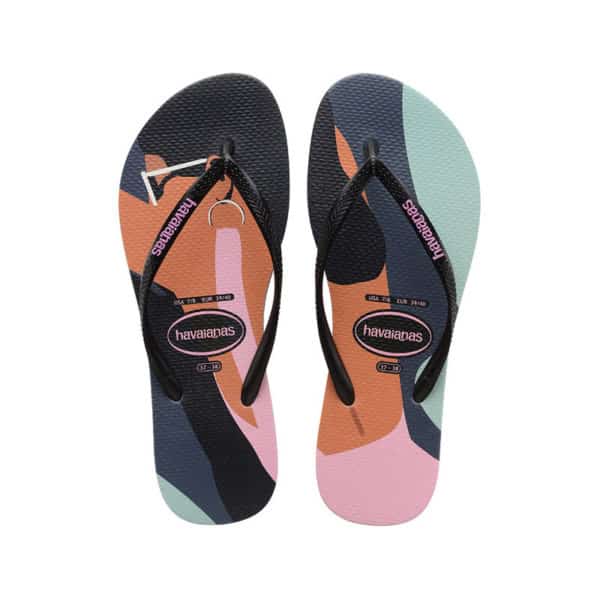 Inspired by vintage magazine covers, the Slim Vintage Flip Flops will leave you feeling cool by the pool.
At first glance, the design on the soles simply looks like different shapes and colors when it's really an abstract image of a woman tanning in a pink bathing suit. The image stretches across both soles for a unique pattern.
Snag the artistic Slim Vintage Flip Flops for $30.
Havaianas Slim Paisage Flip Flops Review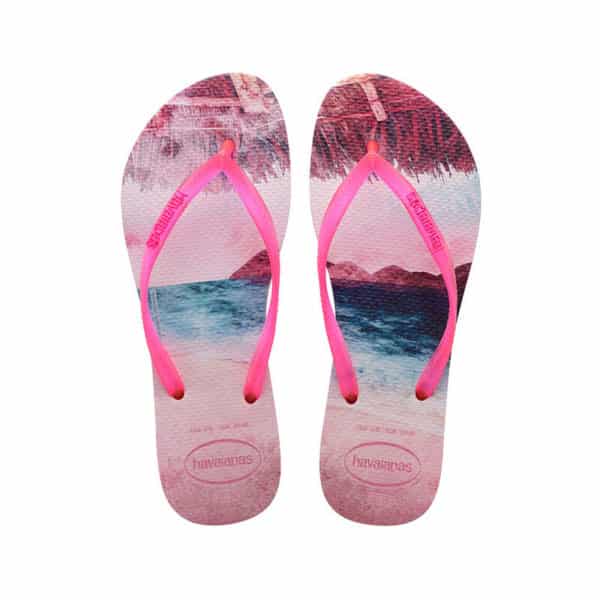 Want to add some color to your flip flop collection? The Slim Paisage Flip Flops are bright and colorful, featuring an image of the ocean view from a relaxing beach resort.
If you want to transport yourself to a luxurious destination, take a look at your feet and you're just one step away. These sandals are complete with translucent, vibrant pink straps and a metallic logo.
You can purchase the dreamy Slim Paisage Flip Flops for $30.
Havaianas Slim Gradient Flip Flops Review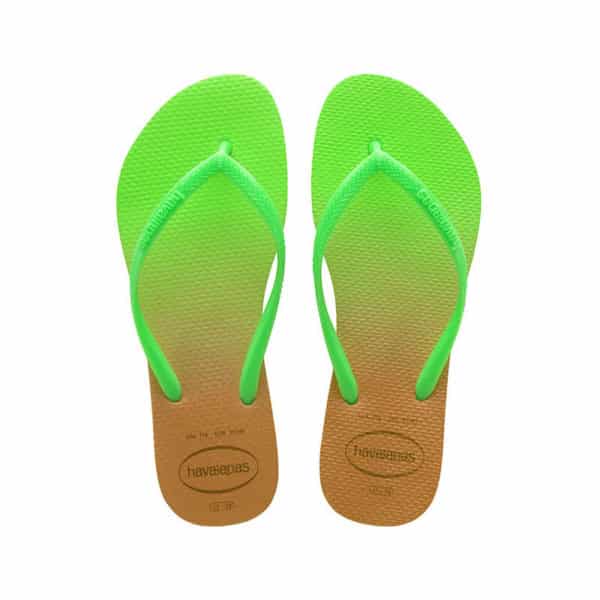 Who doesn't love a good ombré effect? Something about these high-spirited flip flops screams summer. When looking at them, it's hard not to smell sunscreen and feel the sand between your toes.
The Slim Gradient Flip Flops feature a fade effect from one neon color to the next, finished with vibrant matching straps.
Available in neon green, orange, and pink, the Slim Gradient Flip Flops retail for $28.
Havaianas Men's Flip Flops Review
Along with their popular women's sandals, the brand is also recognized for their Havaianas kids flip flops and their men's selection.
For the sake of brevity, this Havaianas flip flops review will explore the men's section to see some of their customer favorites, just in time for summer.
Havaianas Tradi Zori Flip Flops Review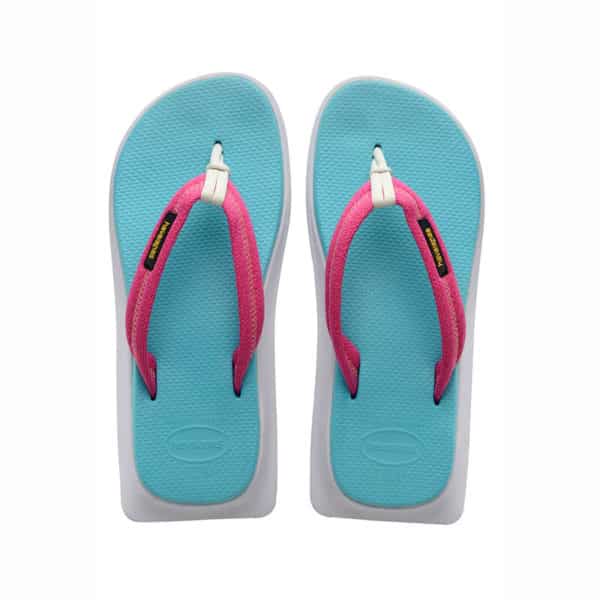 Remember how Havaianas began with an inspiration from traditional Japanese Zori sandals back in 1962? Well, they're paying homage to their roots by recreating the sandal in the form of the Tradi Zori Flip Flops.
Blending tradition and innovation, these sandals feature a futuristic look, making for a unique sandal available in many different color combinations.
Perhaps on the more expensive side, the Tradi Zori Flip Flops cost $80.
Havaianas Hype Flip Flops Review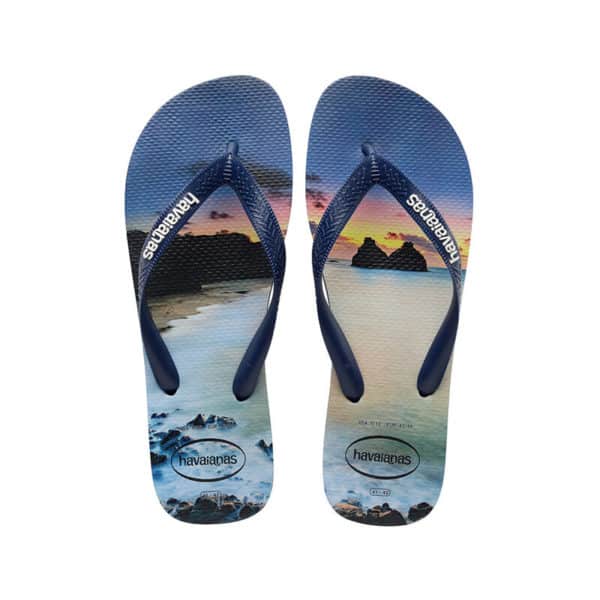 The Hype collection features 8 different flip flops with different picturesque images that'll make you crave a vacation.
The peaceful sights of beach destinations on the Hype Flip Flops range from sunsets and crashing waves to palm trees and sunny days.
The Hype Flip Flops retail for $12 to $26 depending on the style you choose. This Havaianas flip flops review is particularly fond of the tan version with a gorgeous blue crashing wave.
Havaianas 9Twenty Hat New Era Review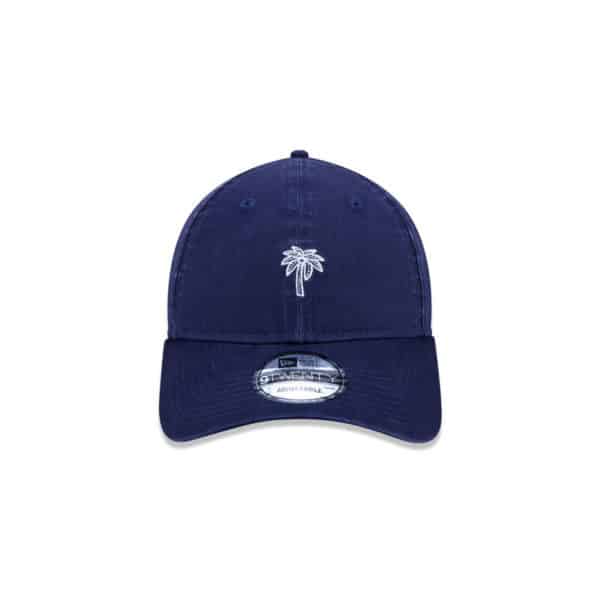 Nothing says beach day like a pair of Havaianas and a trusty cap. New Era hats collaborated with Havaianas to celebrate their 100 years of business. The collaboration features flip flops and hats that'll add some fun to your summer.
The 9Twenty Hat New Era is super laid back and perfect for casual days when you just feel like sitting back and soaking up the sun.
This cap is designed with an embroidered palm tree and both brand symbols on the side of the hat. You can purchase the 9Twenty Hat New Era for $26.
How Long Do Havaianas Last?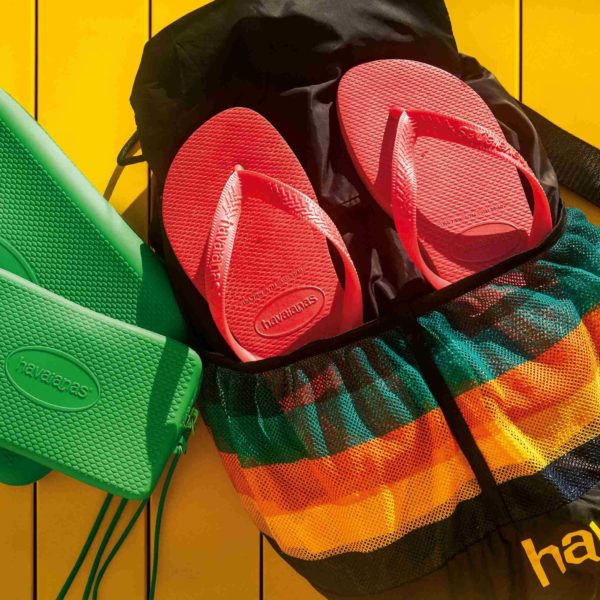 The average lifespan of flip flops, or any shoe for that matter, definitely varies depending on various circumstances. Some factors to consider are the user, the environment, and the quality of the shoe.
An inexpensive pair of flip flops could very well last longer than a $50 pair of flip flops, depending on what it's made of and how often it's worn.
It seems Havaianas flip flops tend to last for 3 to 6 months according to customer reports. Once again, depending on where you wear your Havaianas sandals and how you take care of them, their lifespan will vary.
Are Havaianas Good For Walking?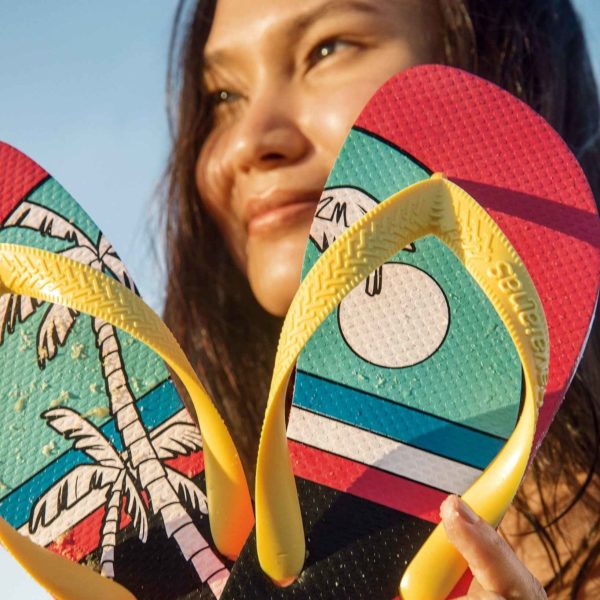 When spending money on shoes, one of the first things to consider is their level of comfort. Painful feet can be avoided when you choose to invest in comfortable shoes.
Sometimes flip flops have uncomfortable plastic that irritates your toes or a poor quality base that doesn't feel anything like walking on a cloud.
Many customer reviews have revealed that Havaianas creates comfortable pairs of sandals, as they should at their price point. Several people report that for what they are, they're very comfortable.
This Havaianas flip flops review found that some people recommend breaking them in first, while others say they wouldn't choose to walk for miles in them (although they probably could).
Can Havaianas Be Recycled?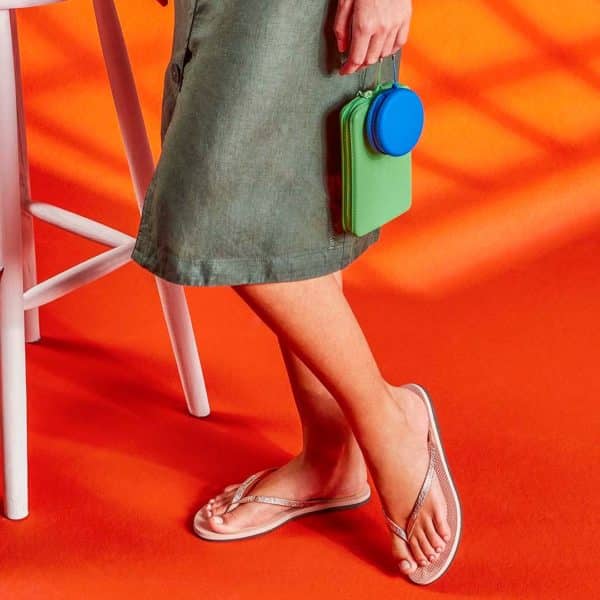 When your Havaianas have fulfilled their journey, you can opt to have them recycled so they can be reincarnated. Send your well-loved sandals to the Havaiana warehouse facility in Australia and they'll take care of it for you.
Havaianas Reviews: What Do Customers Think?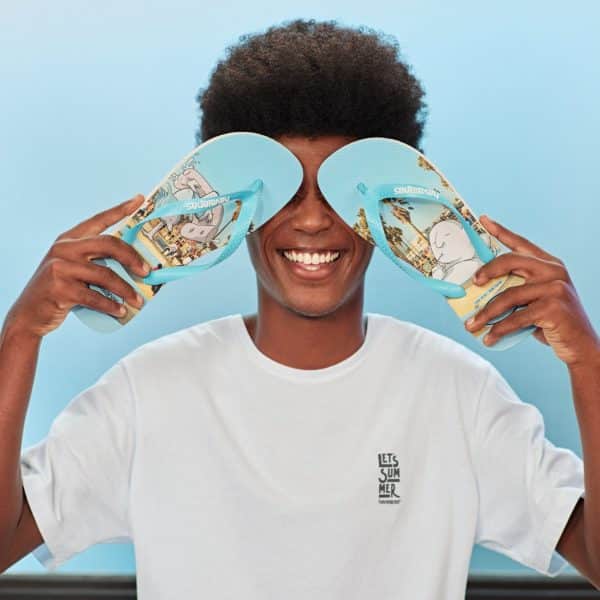 As a fairly expensive footwear brand, are Havaianas worth the money? Now that we've discussed some of the brand's highest-selling items, it's time to see what customers have to say about their products.
After discovering numerous comments and ratings, this Havaianas flip flops review found that most testimonials were positive. Let's take a closer look at some experiences with the brand we uncovered from Zappos, Amazon, and TrustPilot.
On Zappos, the Slim Flip Flops have a total of 826 ratings with an average score of 4.4/5 stars. One reviewer out of many agrees that Havaianas are worth the price, and for many, the brand's sandals and flip flops are essential during the hotter seasons.
The comment reads, "I live in Havaianas in the spring through summer… they're the only flips I can wear and not walk out of. The "TOP" style is certainly more comfortable, but "SLIM" offers a more feminine look. I can usually get away with a pair for about 2 years."
On Amazon, the Women's Top Flip Flop had a 4.5/5 star score from 5,350 ratings. Many customers are happy to be able to easily buy the brand's trusty flip flops online.
One long-time Havaianas customer wrote, "A lifetime staple. Simple and minimal design. I've owned several (and by "several" I mean about 50) 😉 of these over the years and they are really hit or miss. Some have lasted 20 years, some haven't made it a month."
We found that this specific style fits smaller than the Havaianas standard flip flop.
One customer shared, "This style is super slim. The standard havaianas fit me perfectly, but these are way [too] skinny. If you have even a slightly wide foot, these are not for you. It's too bad because they are super cute."
While the brand does not feature customer reviews on their website, Amazon is a treasure trove when it comes to buyer feedback. Here's a sneak peek at how thousands of people rate Havaianas shoes:
Women's Slim Flip Flop Sandal: 4.5/5 stars out of nearly 11k ratings
Top Men's Flip Flops: 4.4/5 stars out of over 5.6k ratings
Men's Brazil Logo Flip Flop Sandals: 4.6/5 stars out of nearly 2k ratings
Women's Flip Flop Sandals: 4.5/5 stars out of 14k+ ratings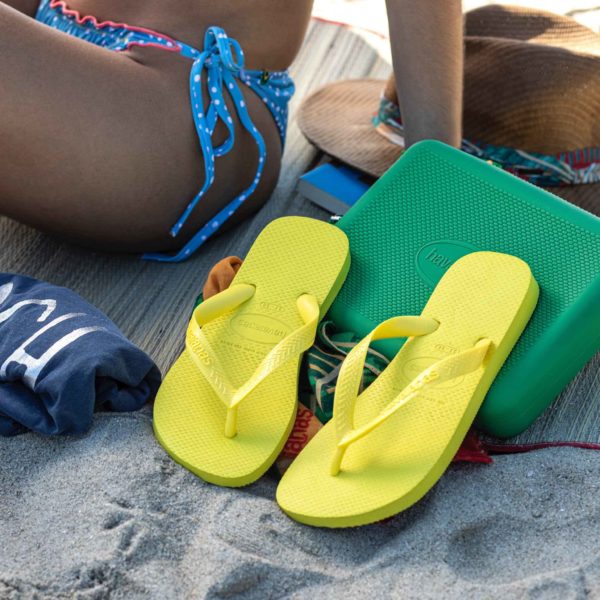 When looking at the TrustPilot reviews, most users speak of the brand's customer service. Unfortunately, the company scored poorly, receiving a rating of 1.8/5 stars out of 84 reviews.
One customer said they'd give 0 stars if it were possible: "The product isn't bad, but the "customer service" is HORRIBLE! I e-mailed customer service at least 4-5 times to see how I could return some flip flops I had just ordered and never received a response."
We regret to inform you that many of the TrustPilot customer service reviews look a lot like this one. So, it's safe to say customers are pleased with the brand's products but surely not with their customer service team.
To gather more information for this Havaianas flip flops review, we tried reaching out to the brand via Instagram and failed to receive a response. Additionally, after attempting conversation with their "site bot," we experienced firsthand the inefficiency that customers had mentioned.
All in all, their shoes are rated as comfortable and classic staples for many consumers. Thankfully, the brand has many partner retailers worldwide who can potentially offer better service.
Is Havaianas Worth It?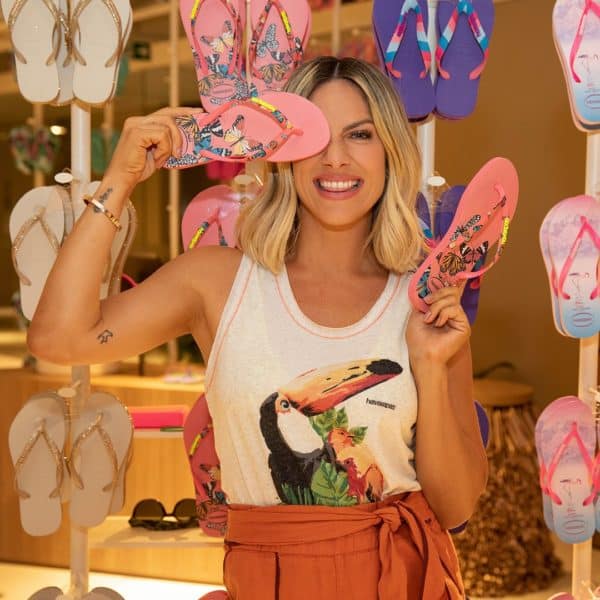 For comfortable, classic flip flops that will go with anything, we recommend Havaianas to be the shoe of your summer. The brand has been around for decades and has maintained a relatively positive reputation over the years.
Though Havaianas aren't your typical $5 flip flops, they're pricier for a good reason. These flip flops are made of rubber instead of foam and provide much more comfort than the department store variety.
Havaianas manages to stay true to their culture and cater to a variety of people with their different styles and collections. The brand is fun and reminiscent of nostalgic, sunny days.
Their products pass the test with consumers but their customer service does not, and we've definitely taken that into account.
We recommend purchasing Havaianas shoes, but if you're worried about exchanging the style or size, we suggest buying from a partnered retailer with a more responsive customer service team.
The best thing about the brand's flip flops is that they're comfortable, versatile, and accessible worldwide. If you're looking for some reliable sandals, this Havaianas flip flops review deems the brand to be worth it.
Havaianas Promotions & Discounts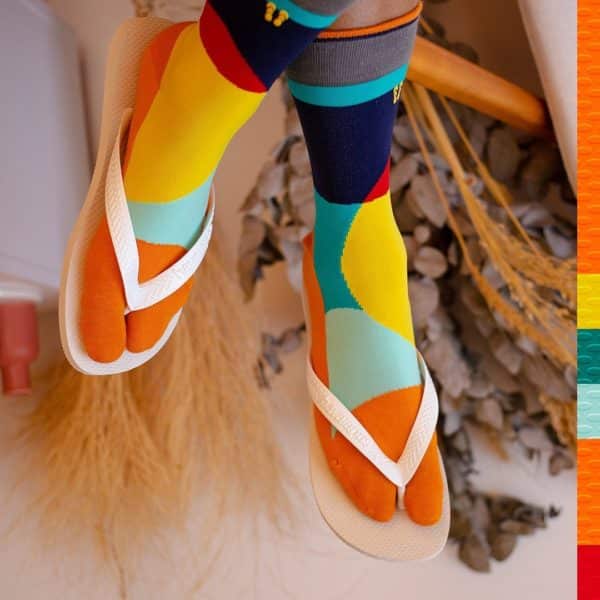 Currently, there is a Havaianas sale with select styles 25% off, as well as their usual free shipping.
At the time of this review, there is no Havaianas promo code in circulation.
Where to Buy Havaianas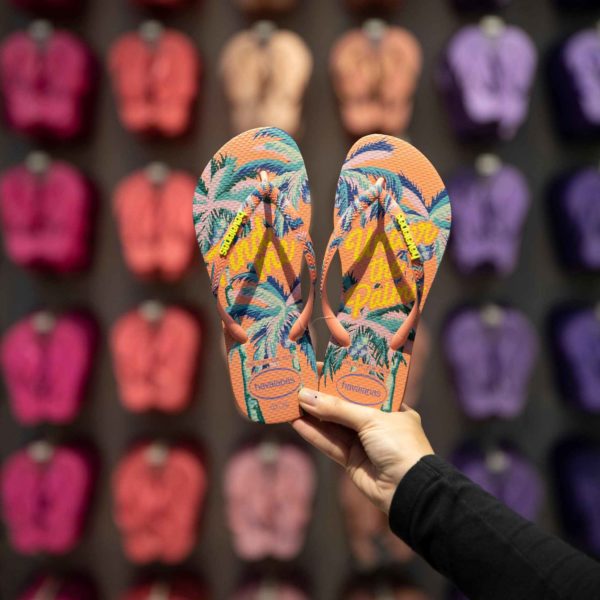 Consumers can purchase Havaianas from the company's website at us.havaianas.com. The brand also has many partner retailers that carry their footwear:
Nordstrom and Nordstrom Rack
Macy's
Amazon
Shopbop
Zappos
Saks Fifth Avenue
Bloomingdale's.
FAQ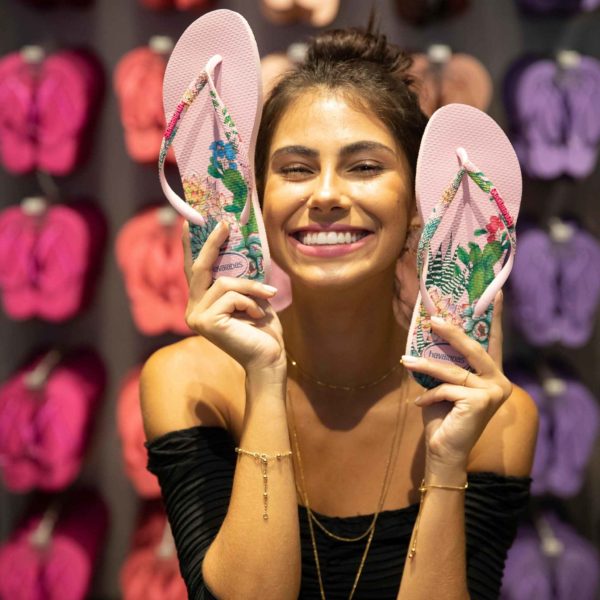 What sizes does Havaianas have?
Here's what we found when looking at the Havaianas size chart:
Kids: from 9C to 3Y/4W
Women's: 6/6.5 to 10.5/12
Men's: 5 to 14/15
What is the warranty on Havaianas?
This Havaianas flip flops review discovered the warranty on the company's flip flops covers up to 6 months of wear.
How long does Havaianas take to ship?
All US Havaianas orders qualify for free standard shipping on their official website. Here are some additional shipping options and rates:
Standard: free (6 to 9 business days)
Ground: $8 (5 to 7 business days)
USPS Priority: $8 (5 to 7 business days)
2-Day: $15 (2 to 4 business days including processing time)
Your order will require up to 48 hours to be processed.
The company does not ship to Canada via their US website. For international orders in locations such as Australia, Havaiana has dedicated websites for different countries worldwide. Order tracking is also available on their website.
How do I track my Havaianas order?
The Track Order section on their website is a simple way to see where your package is. Simply type in your order number, email, and zip code to keep tabs on your parcel.
How do I return Havaianas?
Need to return your Havaianas Havannah Sandals? Since Havaianas has many partner retailers, we do note that returns to the company's website are only accepted if that's where you made your purchase.
If you're not happy with your purchase, Havaianas provides a 60-day happiness guarantee so that you aren't stuck with your item. Unfortunately, this does not apply to Havaianas sunglasses and eyewear.
To submit a happiness guarantee claim, reach out to the company via phone or email and wait for their approval.
Otherwise, if you're looking to make a return, you'll have 30 days to do so. As long as your product is returned with the original tags and is unworn, Havaianas will accept your return.
How to Contact Havaianas
If you have questions that go beyond this Havaianas flip flops review, you can reach out to the company through 2 main methods of contact:
Call: 1-877-200-2414
Fill out the form on their Contact Us page
Their hours of operations are between 8 AM to 5 PM PST